Technology
Just one word! XCMG Steel Mantis staged the ultimate challenge
XCMG Steel Mantis walking excavator has strong terrain passing ability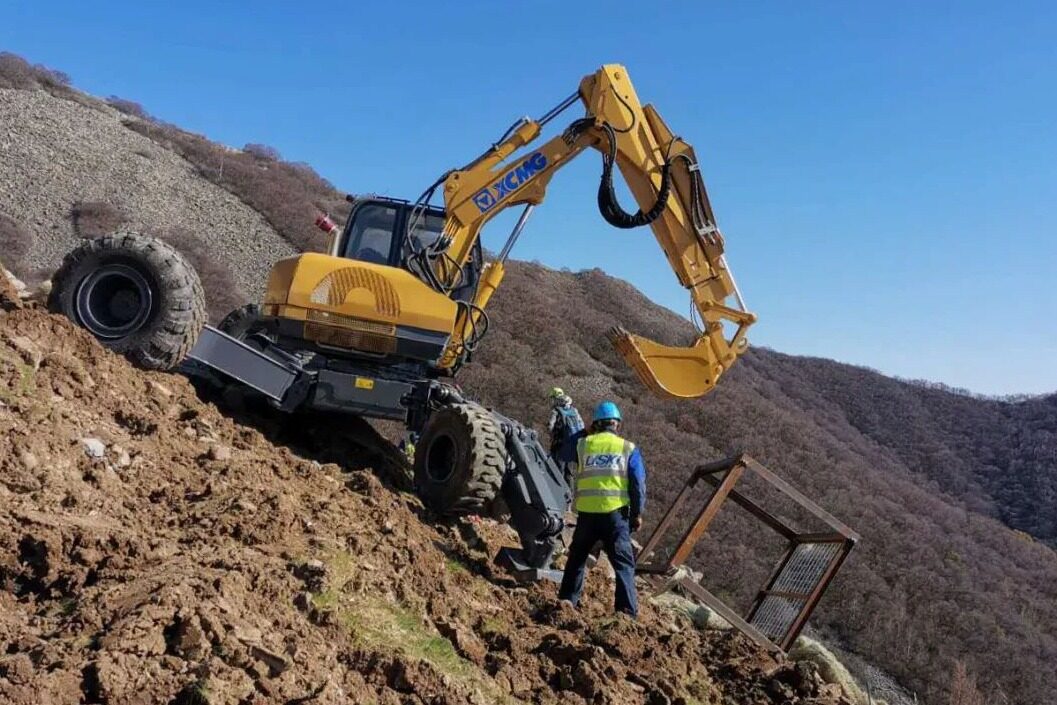 Steep slope operation, extreme construction, and reaching places that other machines cannot reach are the unique functions of XCMG Steel Mantis walking excavators. Through 56 actions, the Iron Mantis can "walk on flat ground" in complex areas such as high cold, high altitude, steep hillsides, swamps, and woodlands. next job.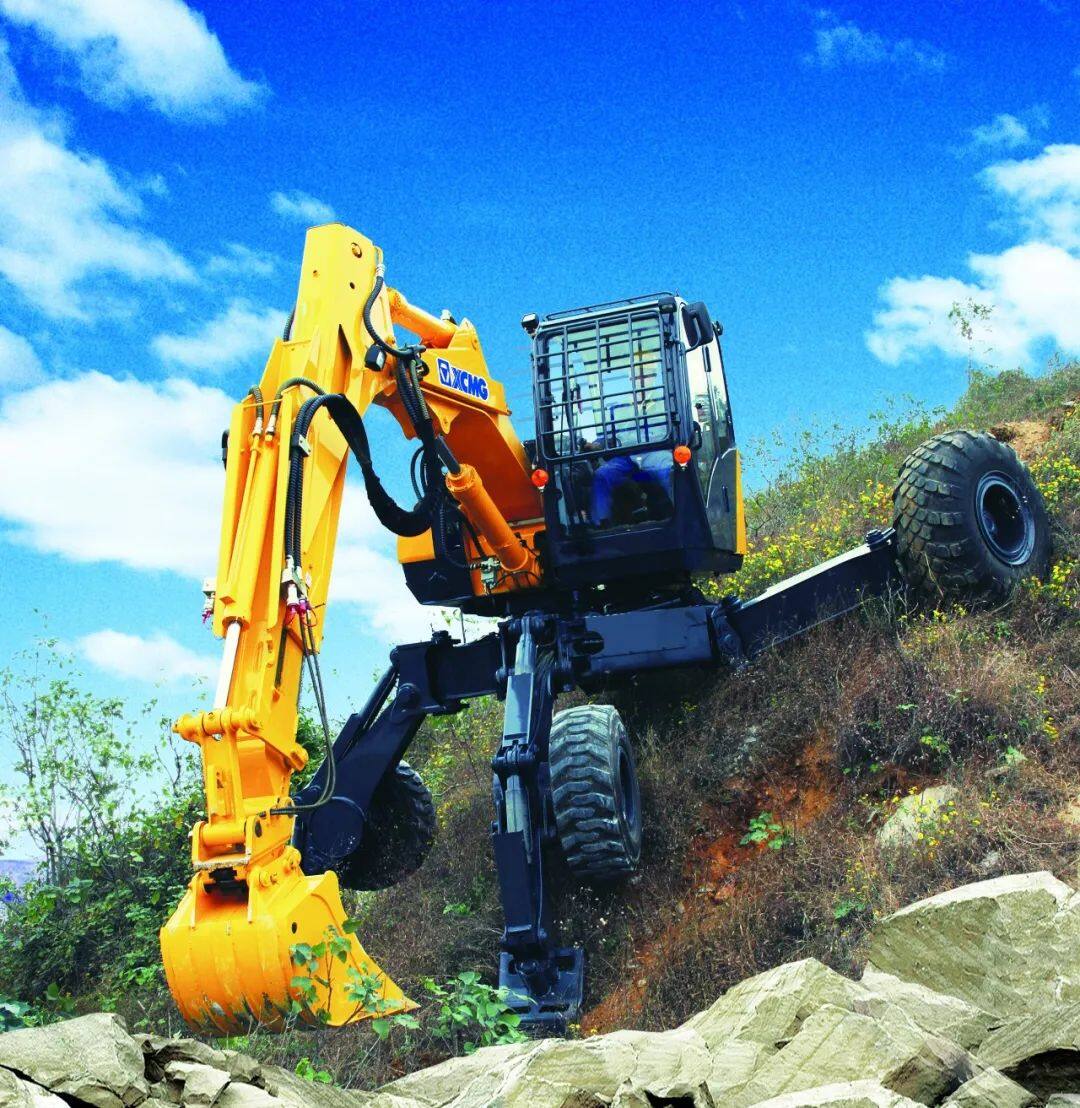 The steel mantis chassis adopts a multi-degree-of-freedom, all-terrain chassis, which has a strong ability to pass terrain, and is especially suitable for construction on mountains and steep slopes. The unique limit load adjustment technology achieves the best match of plateau and plain power.
Steel Mantis has a complete hydraulic power interface, equipped with 7-way hydraulic power interface, which can realize more than ten kinds of operation functions such as excavation, fire fighting, logging, cutting, crushing, drilling, shearing, piling and so on.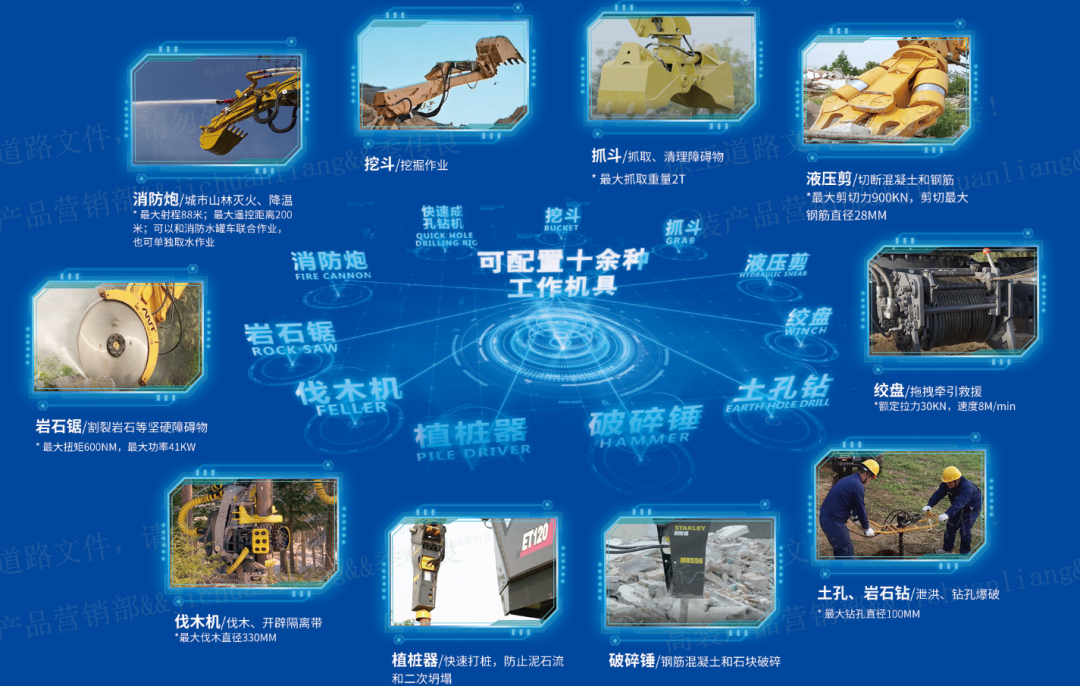 Steel Mantis can realize the maximum remote control distance of 2000 meters through the installation of video surveillance technology and wireless remote control technology, ensuring the safety of operators in dangerous operating environments, and has participated in Yaxi Expressway rescue, Xinxiang flood rescue, and Muli fire. The rescue work also played an irreplaceable role in the construction of the Beijing Winter Olympics ski track! Keywords: engineering news, overseas news
After more than 10 years of accumulation and quenching, a number of world advanced walking hydraulic excavators such as ET112, ET120, ET200 independently developed by XCMG have been put into use, and more than 30 patents have been obtained, and won the second prize of the National Science and Technology Progress Award. A model of "smart" construction of construction machinery and equipment.Editor/XingWentao