Forum
Sany Heavy Energy debuts at the 2022 Global Energy Transition High-Level Forum
Sany has built a first-class digital R&D system to improve product R&D efficiency and quality
On September 17, 2022, the 2022 Global Energy Transition High-level Forum was grandly opened in Future Science City, Changping District, Beijing. The theme of the forum is digital empowerment and a green future. Key leaders from Beijing, the Development Research Center of the State Council, the Ministry of Ecology and Environment and the National Energy Administration attended the opening ceremony and delivered speeches. Peng Xu, deputy general manager and chief digital officer of Sany Heavy Energy, was invited to attend the forum and delivered a keynote speech in the form of video.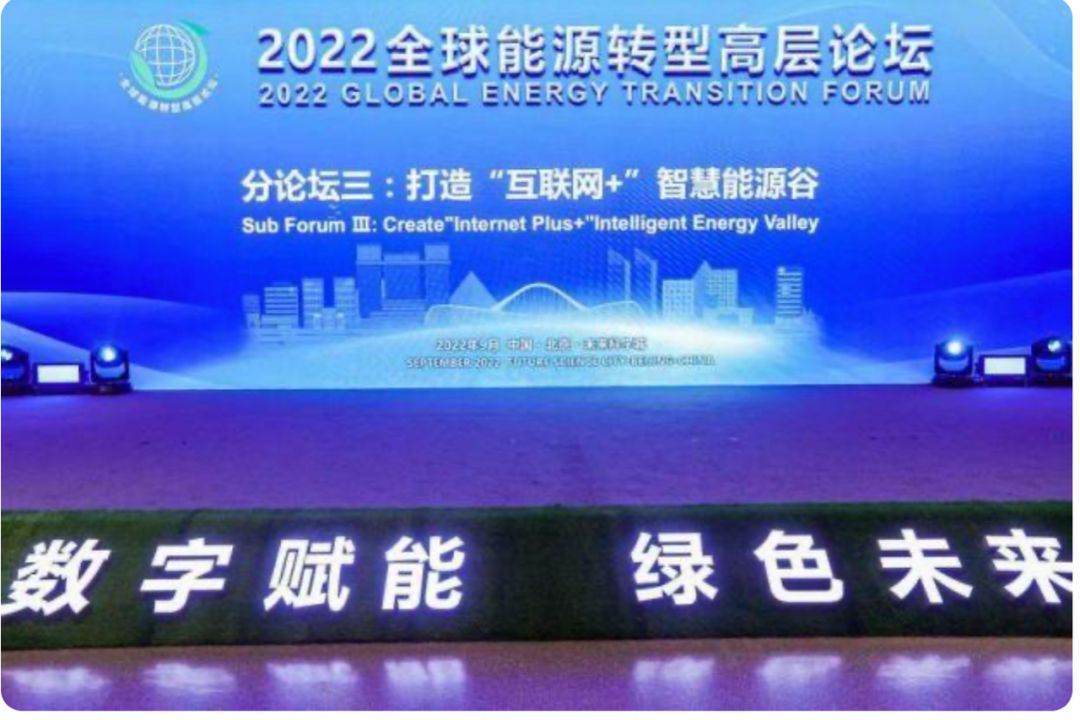 At the forum, Peng Xu, Deputy General Manager and Chief Digital Officer of Sany Heavy Energy, delivered a keynote speech titled "Digital Wind Power Creates a Smart Future". He said that at present we are facing the "two great opportunities" of the Chinese dream of the great rejuvenation of the Chinese nation and the fourth industrial revolution. At the same time, the "super technology window" brought by the third energy revolution has been superimposed, which has brought great opportunities for the development of enterprises. Unprecedented development opportunities. At the same time, driven by the "dual carbon" goal, the model iteration speed of China's wind power industry will be accelerated in the future, with high installed capacity and higher requirements for new energy grid connection, posing comprehensive challenges to product positioning, research and development, and quality. Sany Heavy Energy has been adhering to digital transformation for many years, forming a smart operation mode of innovation, integration, sharing and interaction, realizing the leap-forward development of new energy equipment manufacturing, smart wind farm operation and new energy investment and development, and striving to be the industry digital transformation champion , to become a global leader in clean energy.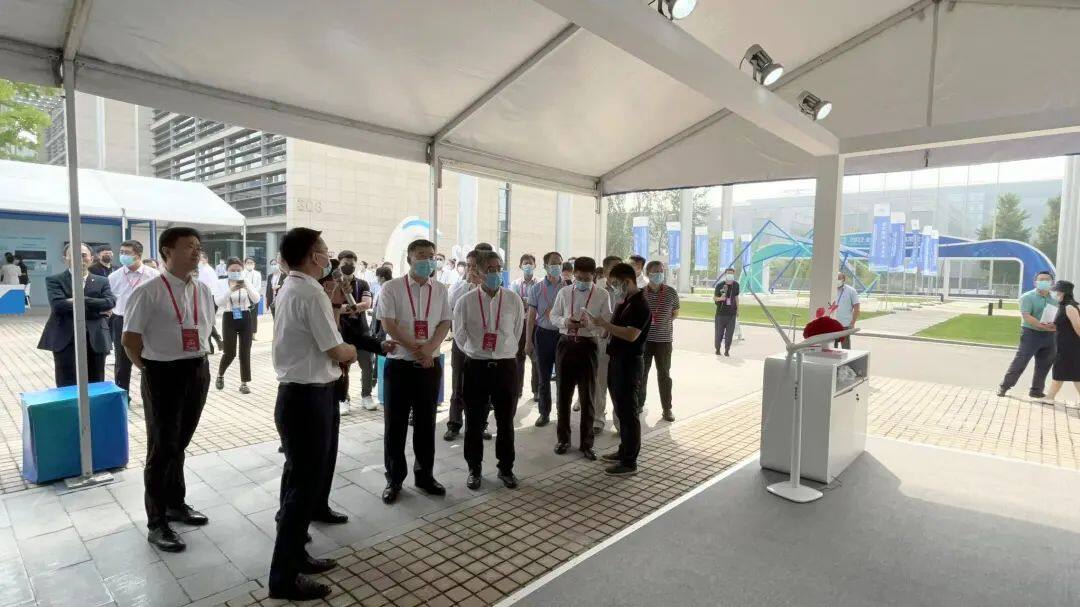 He shared the practical experience of Sany Heavy Energy's digital transformation from three aspects: smart products, smart manufacturing, and smart operations. Smart products. Sany Heavy Energy has built a first-class digital R&D system. Through the application of digital and intelligent technology, the efficiency and quality of product R&D have been improved, and the product itself has been gradually intelligentized; The goal of wind farm, planting a red flag, and building a brand", through the construction of wind farm smart operation system and fan health management system, to create a benchmark smart wind farm in the industry and provide customers with high-quality services.
Smart Manufacturing. Sany Heavy Energy has made every effort to create a benchmark for intelligent manufacturing in the wind power industry. Through automation, digitalization and intelligent upgrades, it has taken the lead in building a highly flexible host intelligent factory in the industry, leading the industry's intelligent manufacturing direction; it has built the industry's first 5G fully connected intelligent factory. Apply 5G innovative technology to realize the full connection of "human-machine-material-method-circle" production elements in digital factories, and build the first wind power 5G fully connected smart factory in China.
Smart operation. Sany Heavy Energy has built a digital marketing platform with characteristics of wind power, and the digital operation platform has integrated IOT. With MES/MOM as the core, it has built a heavy energy digital manufacturing operation system, and empowered factories to realize full digital management and control of production, logistics, quality and equipment; Build a smart brain for wind power services, build a digital marketing platform based on the CRM system, and realize the whole process from business opportunities to contracts, from delivery to payment; established a green and smart supply chain of heavy energy, with the help of the Internet of Things, EQS system and other various Advanced digital means complete the collection and application of full-cycle data of procurement business, support intelligent decision-making, realize end-to-end full-process monitoring, and create a green and smart supply chain of Sany Heavy Energy; The enterprise big data system of the wind farm applies data visualization and digital twin technology to generate value from data and assist intelligent decision-making.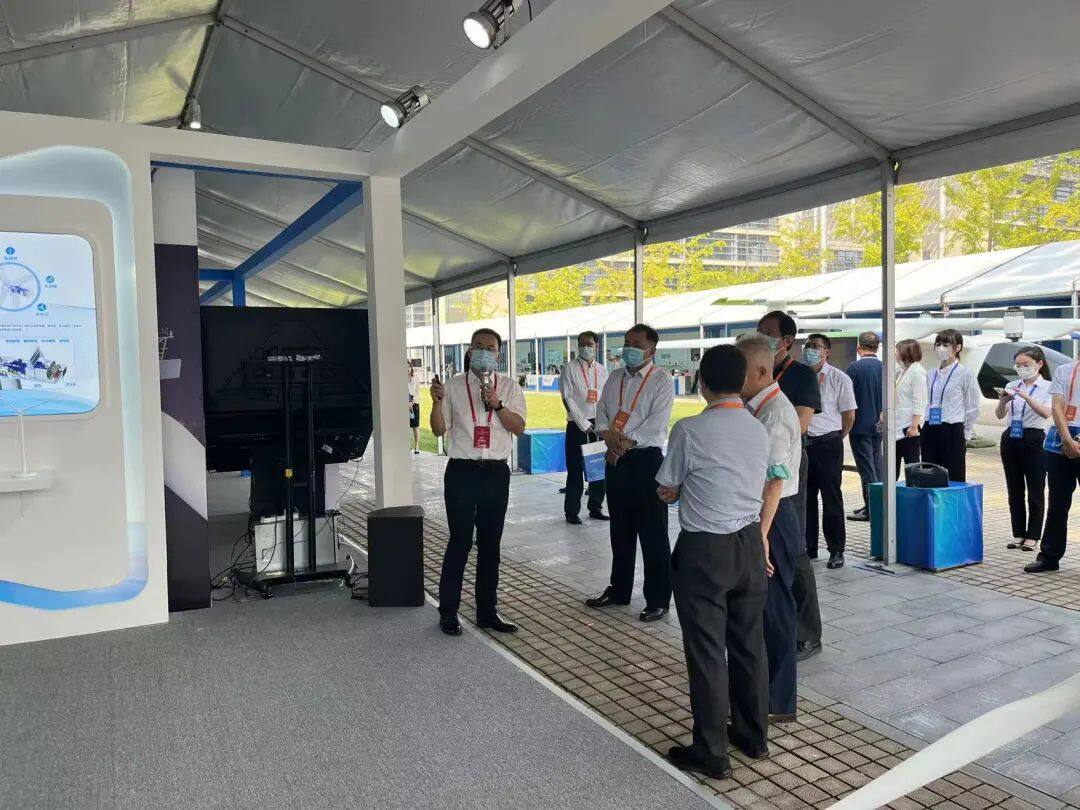 It is reported that the Global Energy Transition High-level Forum is a national high-level forum event in the energy field. It has been held in Beijing for the fourth consecutive year, and an outdoor exhibition is held for the first time this year. In this exhibition, Sany Heavy Energy focused on the promotion of large-megawatt wind turbines and related technologies of digital intelligence, which attracted widespread attention. Keywords: engineering news, overseas news
Digital wind power creates a smart future. Sany Heavy Energy adheres to the concept of "intelligent creation leads the future", with the vision of "promoting the efficient use of clean energy by human beings", adheres to the "two-wheel drive" of business and digital technology, and is committed to building Sany Heavy Energy into the wind power industry The world's leading brand, contributing to China's realization of "carbon peak, carbon neutrality" and global clean energy transition.Editor/XingWentao