Humanities
Rwanda's new airport road relieves local traffic pressure
The upgrading and reconstruction project of Bougaysera International Airport Road, with a total length of 13.8 kilometers
At present, two-way two-lane urban roads have been upgraded to two-way four-lane, and some road sections are two-way six-lane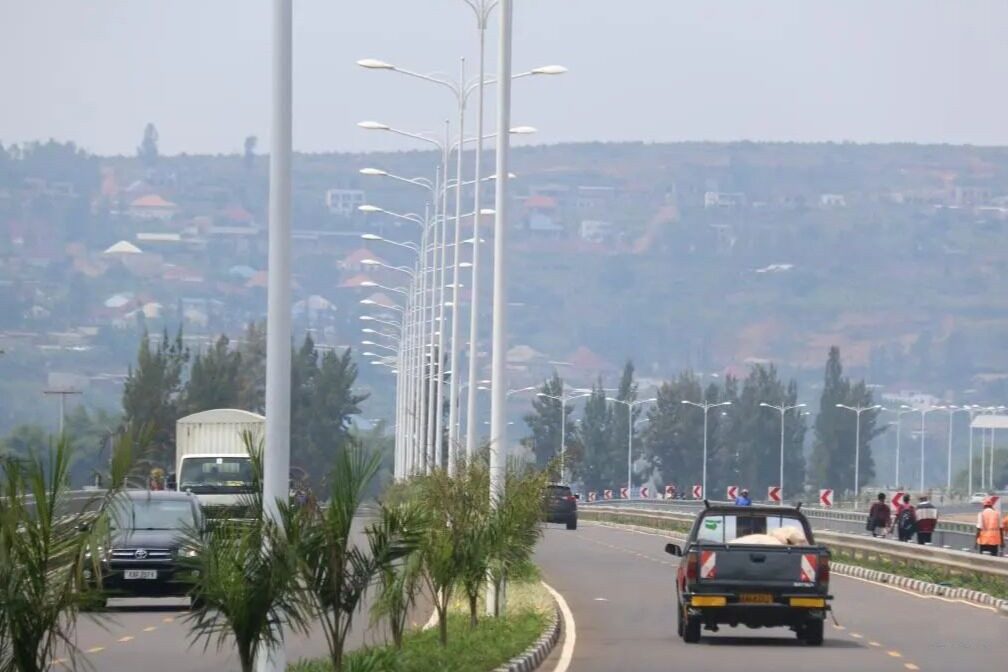 In the urban area of Kigali, the capital of Rwanda, a smooth road follows the rolling terrain, passing through urban areas and suburbs, and leading to Bugisera District, Oriental Province. There are endless flow of cars and motorcycles on the road, and from time to time there are hawkers who use bicycles to carry all kinds of goods to and fro.
Fruit seller Emmanuel Habinez drove a bicycle loaded with hundreds of kilograms of bananas towards the city. "Before the road upgrade, it took me 45 minutes to transport produce from Gahanga town to Kikukiro district in Kigali city, now it only takes 20 minutes."
New Airport Road in Rwanda
The route Habinez often travels is part of a project to upgrade the Bouguesera International Airport Road. The project was launched in March 2019 and was constructed by China Road and Bridge Engineering Co., Ltd., with a total length of 13.8 kilometers. The project progress has been basically completed a few days ago. It is a part of the Bouquesera International Airport Road. In order to relieve the high-load operation pressure of the existing international airport in Kigali, Rwanda has started to build the Bouguesera International Airport in 2017. After the completion of the new airport, it will promote the economic and social development of Rwanda.
Tian Chong, the project manager who has worked in Rwanda for 10 years, introduced that the road has been upgraded from a two-way two-lane town road to two-way four-lane, and some sections have reached two-way six-lane.
"Before, this road was jammed with traffic every day, but now there is basically no traffic jam," Tian Chong said. "With the completion of the project, many shops, residences and some office buildings have been built along the line, which has played a certain role in promoting the local economic development. ."
"This road is built to a high standard and looks beautiful," Habinez said. "A lot of people take this road every day, and there was a lot of traffic before the road was upgraded, especially in the urban area of Kigali. The road was narrow. The road was upgraded. It not only relieves traffic pressure, but also promotes trade."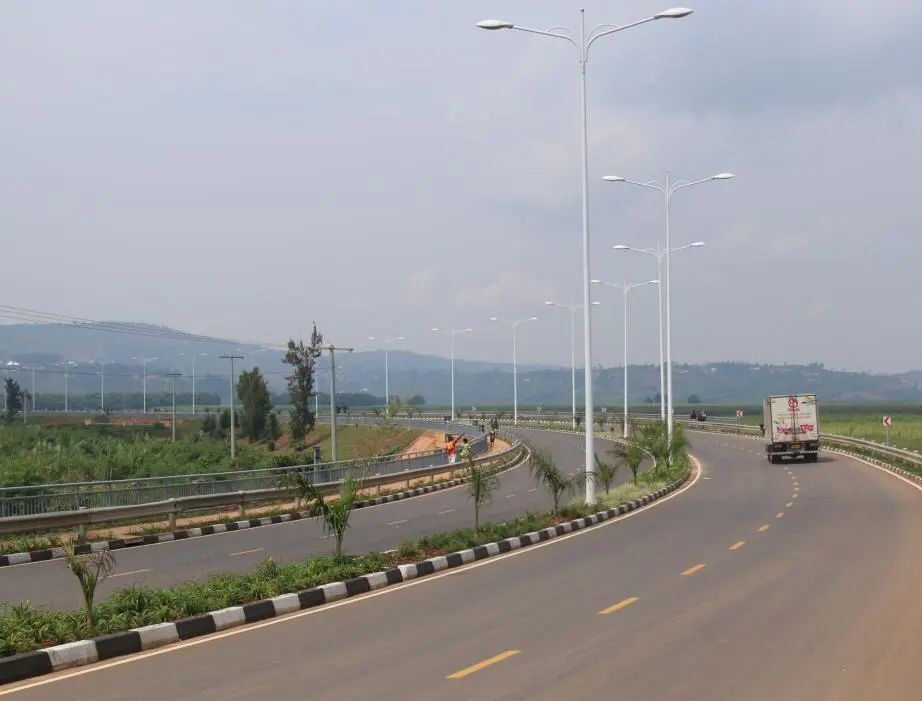 The reporter strolled on the sidewalk near the end of the project section and looked around. The green belt in the center of the road is planted with palm trees and sunflowers with local characteristics. On both sides of the road are endless sugarcane fields, where farmers work in the fields. At the end of the road, several workers in Chinese road and bridge work clothes are maintaining the road.
The project adopts a localized management model, and most types of work employ local workers. Tian Chong introduced that there are currently more than 500 local employees in the project. Since the start of construction, the project has trained thousands of skilled workers, providing many opportunities for local employment and training.
"I have been working in China Road and Bridge since 2016, and I am very satisfied with the working conditions. I can pay for my children's tuition and have a good life in Kigali," Liliana Nikuze, secretary of the project office, told reporters. "China Road and Bridge has provided employment opportunities for me and many Rwandans, greatly improving our lives and income." Editor / He Yuting