Product
XCMG XE5600 mining excavator goes offline
XE5600 not only has strong power, high efficiency and energy saving, but also adopts dual power intelligent control system
Reading this article requires
XCMG's self-developed XE5600 mining excavator is officially offline! It fills the blank of the 400-700-ton product type spectrum of domestic large-scale mining excavators.
The mining environment is complex and the operation is heavy, and the power requirements of the equipment are extremely high. The XE5600 is equipped with two 1520-horsepower generators to drive, with very powerful power. It comes standard with the largest bucket capacity among products of the same ton class. The bucket capacity is as high as 35m³, and each bucket can dig more than 50 tons of coal. It can be used with XCMG's 240-ton or 300-ton mines. The whole set of vehicles is used for construction, and about 30,000 tons of coal can be loaded and transported every 8 hours.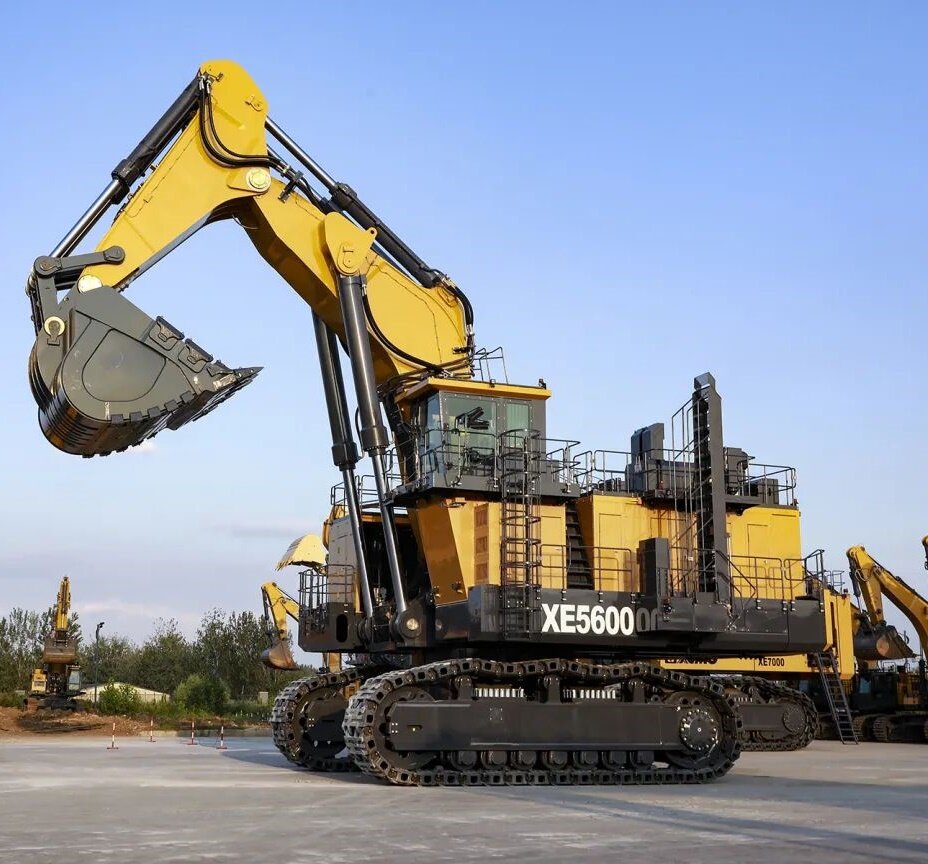 In addition, the maintenance cycle of the whole machine can reach 500h, which greatly prolongs the life of the product. XCMG customized 5G expansion kits can be selected to realize remote driving.
XE5600 fully utilizes ergonomics and adopts inclined ladder design. Technicians can reach any part of the maintenance channel, which is safe and convenient. The double pressurization technology in the cab and the lower warehouse can effectively prevent dust from entering, and the driver's health can be further improved. Assure.Editor/Ma Xue
Comment
Please Login to post a comment