Technology
The iron feast is coming! XCMG Tiantuan Debuts at Asia-Europe Expo
The 7th China-Asia-Europe Expo was held in Xinjiang, and 15 types of XCMG equipment showed up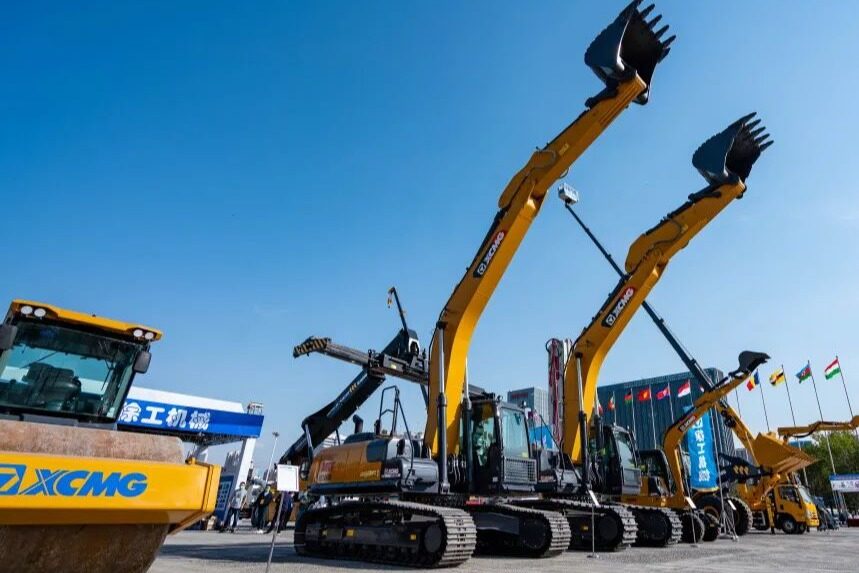 Recently, the 7th China-Asia-Europe Expo was held in Xinjiang International Convention and Exhibition Center. With the theme of "co-discussing, co-construction, sharing, and cooperation for the future", the conference attracted many well-known companies from Asia, Europe, America, Africa, Oceania and other countries (regions) and many well-known domestic companies to participate in online and offline exhibitions.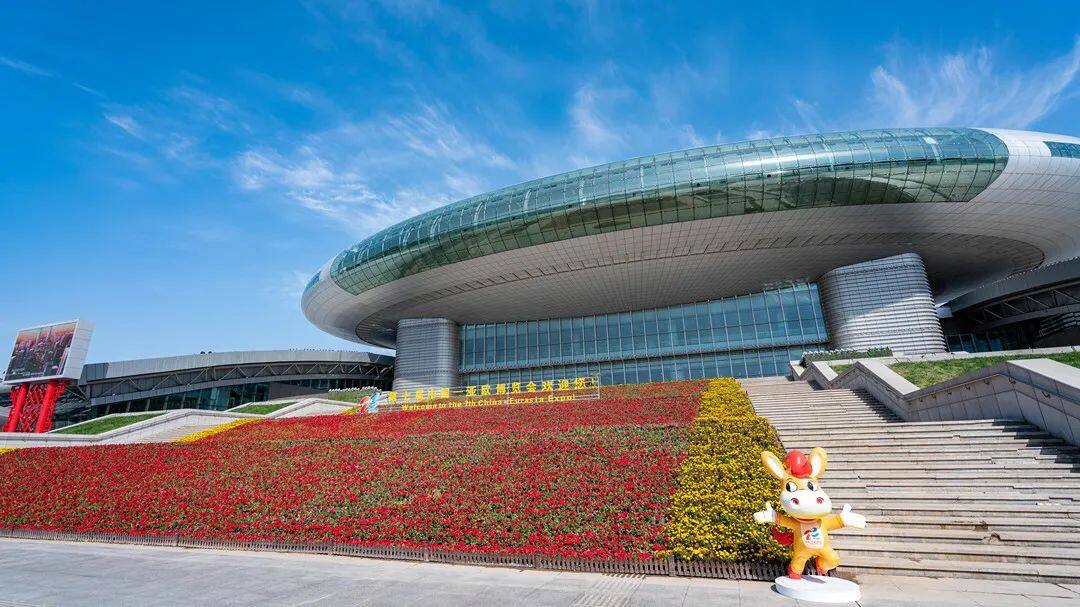 XCMG's outdoor exhibition area covers an area of 700 square meters, and 15 types of equipment were exhibited, including excavators, loaders, reach stackers, road rollers, graders, pump trucks, mixer trucks, aerial work vehicles, truck-mounted cranes, and comprehensive snow removal vehicles.
eye-catching
The high-spirited XCMG team
In the 700-square-meter XCMG exhibition area, XCMG excavators stand tall and heroic. Among them, the XE380DK MAX, which won the "Gold Award for Annual Product Market Performance of China Construction Machinery" in 2022, attracted many customers to come to consult.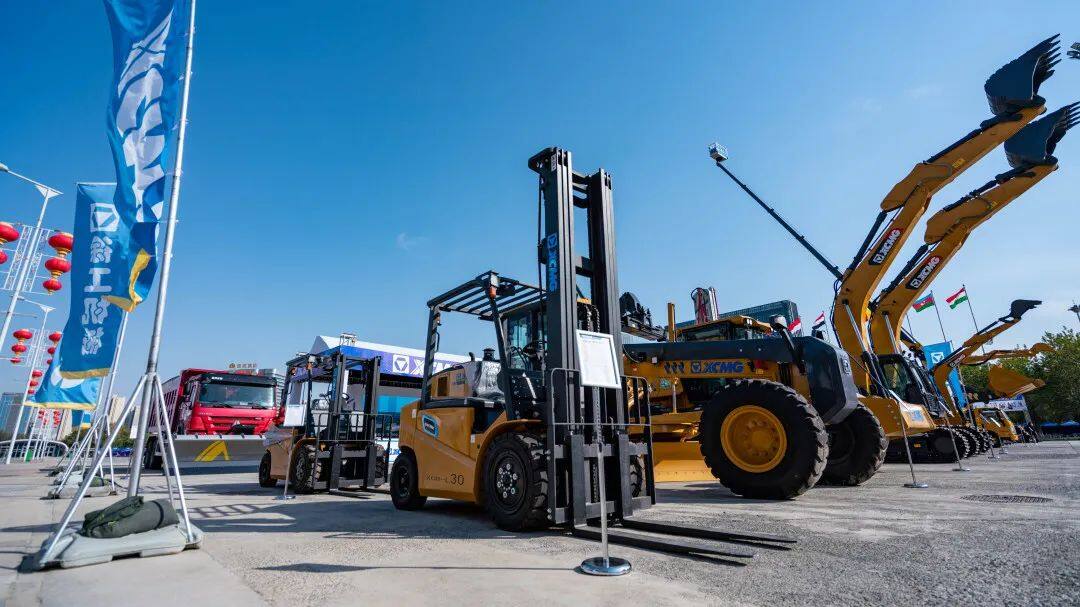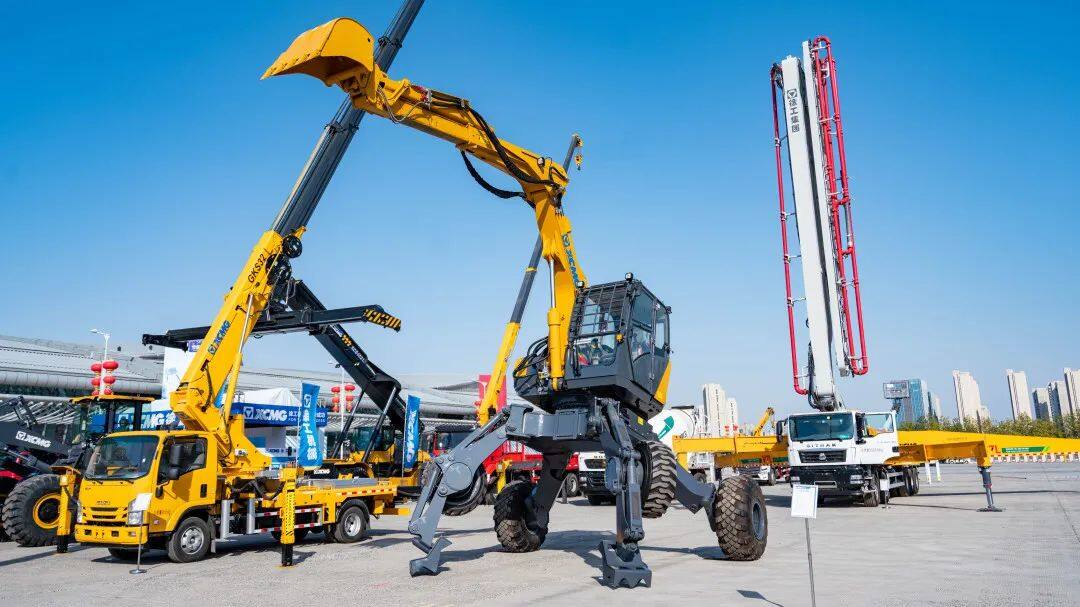 The peculiar "Steel Mantis" ET120 walking hydraulic excavator has become a hot spot for photography at the exhibition. The unique chassis design makes it highly adaptable and can "walk freely" in various working conditions.
star-studded
A dazzling steel feast
The XCMG HB69V concrete pump truck with rich construction experience in key projects in many countries and regions is also eye-catching. The comprehensive performance of the five bridges in the industry is the strongest, the front outrigger span is only 12.3 meters, and the vertical cloth height can reach 68.1 meters. construction needs.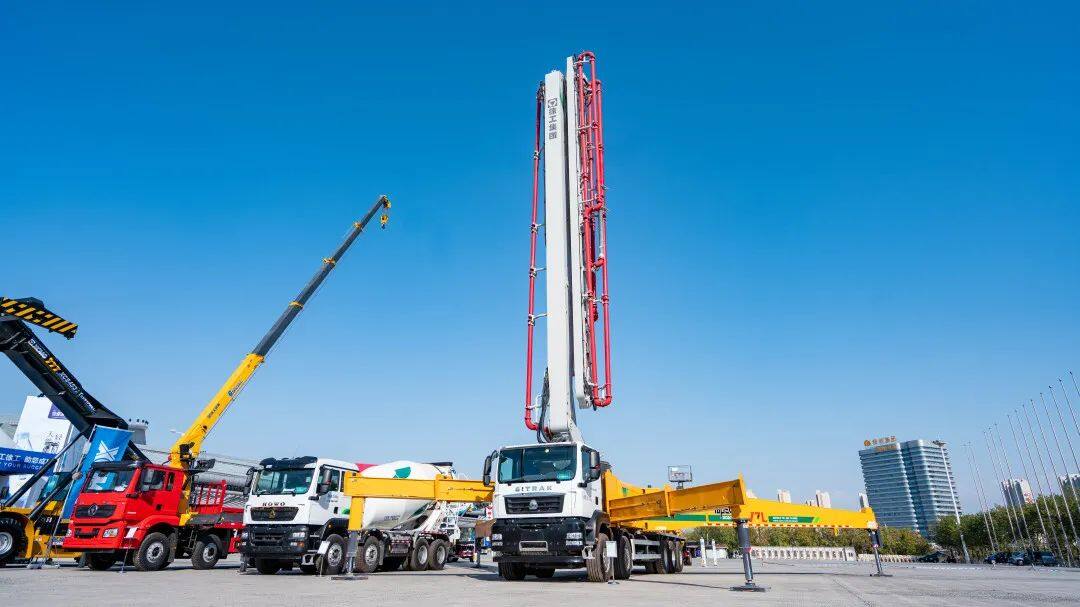 The on-site exhibition of Yu XCMG equipment also dazzled the customers present.
The XGH5251TCXZ6 comprehensive snow removal vehicle has made great strides in Urumqi, which has the most snowfall in the country, and has become an indispensable "winter spirit" in the local area.
LW600FV loader adopts 178kw high-power engine, multiple working modes to meet different working conditions, and now it has become the first choice of customers all over the world.
The XCB-L30/35 electric counterbalance forklift has the outstanding characteristics of comfortable operation, strong power and high cost performance, and has performed well in ports in many countries (regions).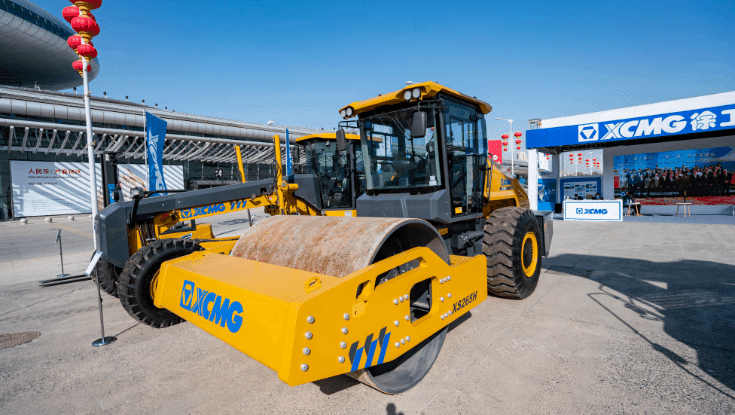 XCS4531K container reach stacker is widely used in logistics handling and loading and unloading projects such as ports, railway freight stations, storage yards, steel mills, etc. It is the best choice for global green ports.
With the characteristics of comfortable operation, reliable structure, safety and reliability, energy saving and noise reduction, and efficient operation, GR1805 motor grader has become a necessary construction machinery and equipment for construction, water conservancy construction, farmland improvement and other working conditions.
The GKS32C aerial work vehicle has the advantages of high reliability and high stability, making it a "good match for construction" in various extreme working conditions.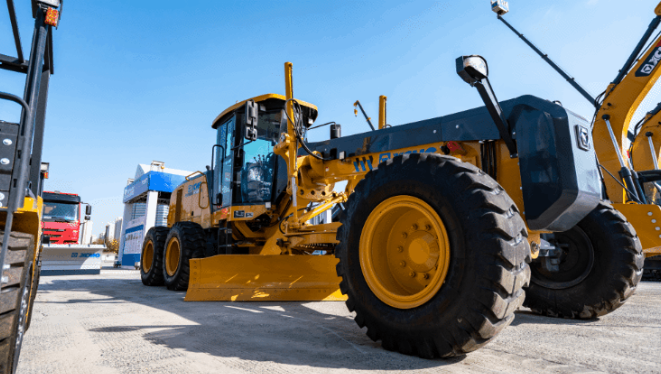 Over the years, XCMG has adhered to the main strategy of internationalization, and actively expanded the international market. The equipment has successively participated in many world-class key projects such as the China-Laos Railway, the Padma Bridge in Bangladesh, and the King Port of Saudi Arabia. ,Develop together". Editor/He Yuting