Hydrogen + Storage
Xinjiang 250MW/1GWh all-vanadium flow battery energy storage project started
The project is planned to be completed before December 30, 2023 to achieve grid-connected power generation
After being put into operation, the average annual power generation will reach 2 billion kWh, which can provide employment for more than 50 people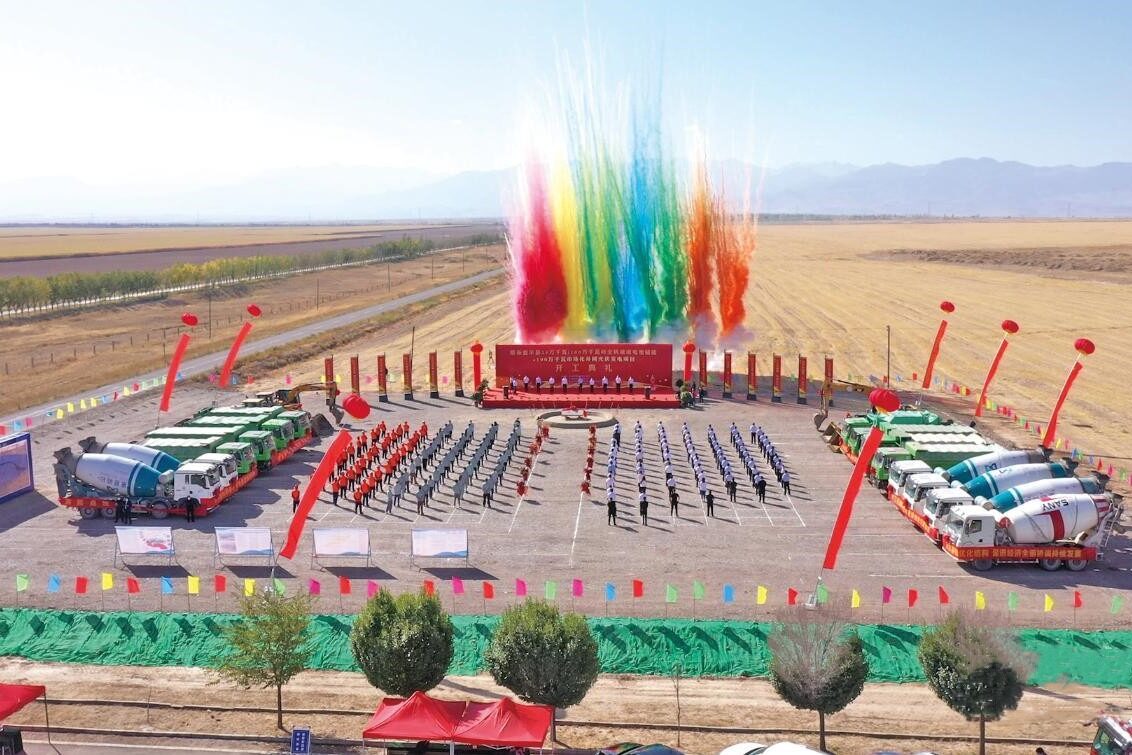 On September 20, 2022, Xinjiang's first new project supported by policy-based developmental financial instruments (funds) - 250,000 kW/1 million kWh all-vanadium flow battery energy storage + 1 million kW market-based grid-connected photovoltaics The construction of the power generation project started in Qabqal Xibo Autonomous County, Ili Kazakh Autonomous Prefecture, marking the acceleration of new energy construction in Yili Prefecture.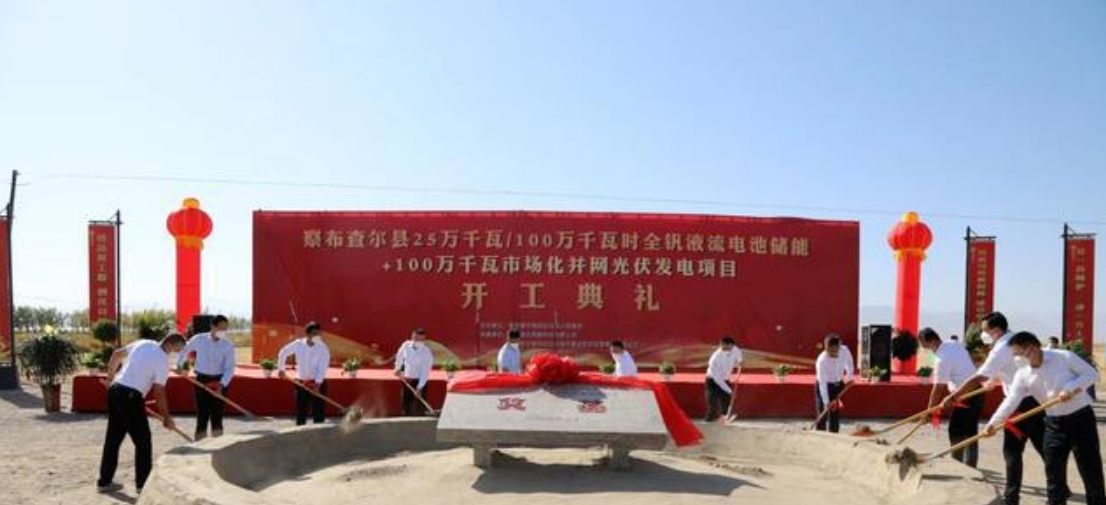 In order to start the construction of the project as scheduled, the Autonomous Region Development and Reform Commission took the initiative to serve in the front, strengthen the guarantee of elements, simplify the approval process, implement the maximum letter review of the project construction, and provide policy support such as parallel approval at the fastest speed, and acceptance of the optimal limit tolerance. . The project is scheduled to be completed before December 30, 2023, to achieve grid-connected power generation, with an average annual power generation capacity of 2 billion kWh, which is of great significance for implementing the national carbon neutrality and carbon peaking strategy and promoting high-quality economic and social development.
"This project will fully open up the new energy pattern of Yili Prefecture, and play a key role in high-quality economic development and industrial structure adjustment." Li Hongqi, Secretary of the Party Leadership Group and Director of the Yili Prefecture Development and Reform Commission, said that relevant units will continue to keep an eye on the policy window. During the period, we will promote project construction with high standards and high efficiency, and strive for early completion, early production and early effect of the project.
In recent years, Qabqar Xibo Autonomous County, relying on resource endowments, combined with power development plans and renewable energy development plans, has studied and determined the construction and development planning layout and construction sequence of regional new energy projects, closely following national industrial policies, and planning ahead to promote The high-quality development of the new energy industry has laid a solid foundation. "Our county will give full play to the leveraging role of policy-based development financial tools, firmly grasp the rare opportunity of the country's new policy-based development financial instruments and medium and long-term loans, strengthen overall coordination, accelerate project construction, and form an effective form as soon as possible. Investment will contribute to the promotion of high-quality economic and social development," said Wu Jiao, director of the county's Development and Reform Commission. Editor/He Yuting