Hydropower
Fujian Yunxiao pumped storage power station connecting road started
The total installed capacity is 1.8 million kilowatts, and the total investment is about 10 billion yuan
After completion, it will form a nuclear-storage integrated operation with Zhangzhou Nuclear Power to ensure the safety of power grid operation and clean energy consumption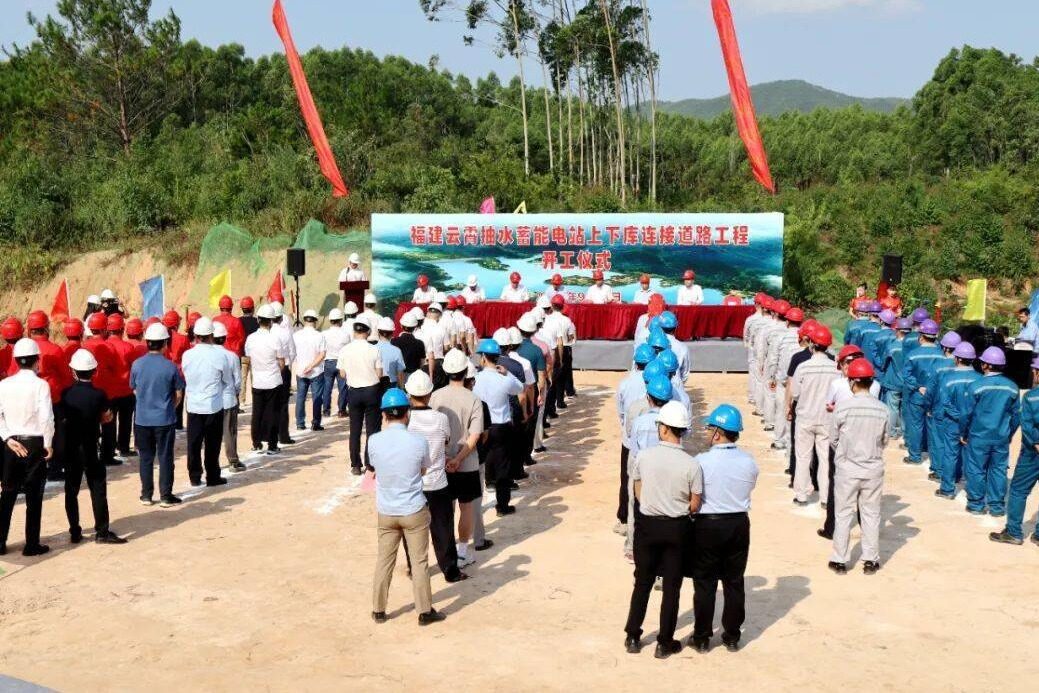 Reading this article requires
On September 21, 2022, with the order of Lan Liangmu, secretary of the Yunxiao County Party Committee, the construction of the connecting road project between the upper and lower reservoirs of Fujian Yunxiao Pumped Storage Power Station officially started. This marks a new breakthrough in the important node of this major project, which will effectively realize the smooth connection of roads inside and outside the Yunxiao pumping and storage site, lay a solid foundation for the subsequent passage of heavy equipment and external resource transportation, and fully sound the charge for the construction of the main project of the project.
Yunxiao Pumped Storage Power Station
It is reported that Yunxiao Pumped-storage Power Station is the largest pumped-storage power station currently under construction in Fujian Province. It is also the first pumped-storage project constructed and operated by a nuclear power owner unit in China. In the future, it will become a green power station that benefits one party. The project is located in Gaotian Village, Huotian Town, Yunxiao County, and is operated by CNNC Guodian Zhangzhou Energy Co., Ltd., which is jointly funded by CNNC and Guodian Group. The project plans to build 6 sets of 300,000-kilowatt reversible hydro-generator units with a total installed capacity of 1.8 million kilowatts and a total investment of about 10 billion yuan. It is also a recommended site for a new pumped-storage power station in Fujian Power Grid and a catch-up project and a key project in Fujian Province determined by the National Energy Administration.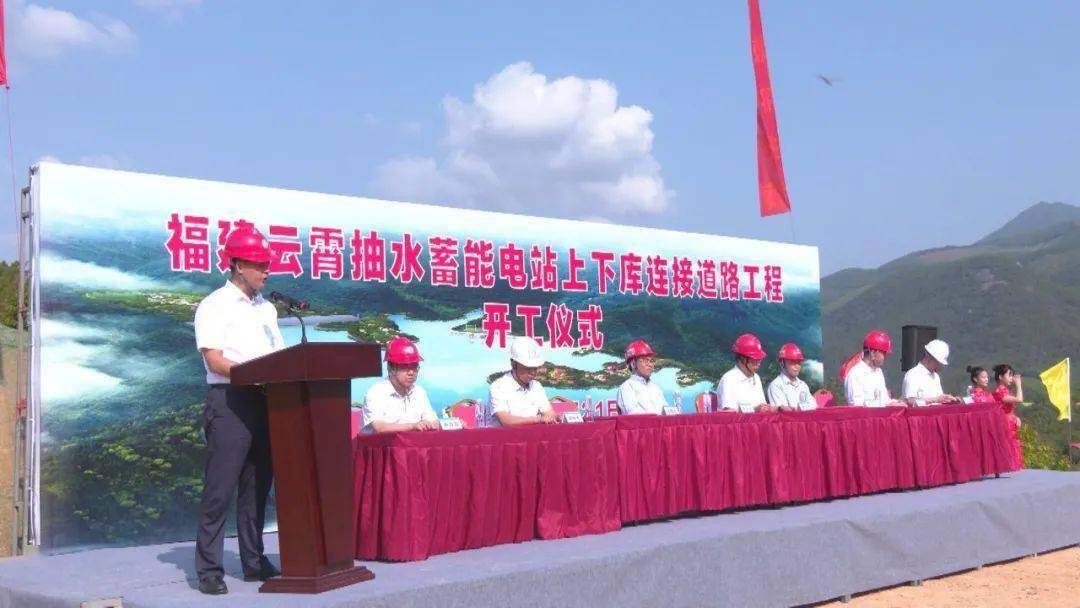 The road project connecting the upper and lower reservoirs of Fujian Yunxiao Pumped-storage Power Station is the main factory road connecting the upper reservoir, lower reservoir, underground powerhouse and various construction areas. The total length is 12.42 kilometers. There are 3 bridges along the route, which are constructed according to the three-level road standard in the hydroelectric power plant. , is divided into upper and lower bidding sections, and the total construction period is 18 months. The start of the road project connecting the upper and lower warehouses marks a new breakthrough in the construction of tens of billions of clean energy projects. It is of great significance to accelerating the country's construction of a new power system with new energy as the main body, and it is of great significance for Yunxiao County to stimulate the economy, improve the ecology, develop eco-tourism and It has played a positive role in building a new energy city.
Chen Guocai, Secretary of the Party Committee and Chairman of China National Nuclear Corporation Zhangzhou Energy Co., Ltd., said that with the start of the project of connecting the upper and lower reservoirs of the pumped storage power station as a new starting point, Zhangzhou Energy will resolutely shoulder its mission, put safety and quality first, and make every effort to pumped storage in Yunxiao. The energy project will be built into a safe, environmentally friendly and economical high-quality pumped storage power station, which will promote the rapid development of the local economy and contribute to the realization of the "dual carbon" goal. Editor/He Yuting
Comment
Please Login to post a comment