Geopolitics
Wang Yi Meets with Algerian Foreign Minister Ramallah
The two sides emphasized that China-Arab relations have a profound history and are of comprehensive strategic importance
The two sides agreed to deepen cooperation between China and Arab countries and work together to play a constructive role in the cause of world peace and development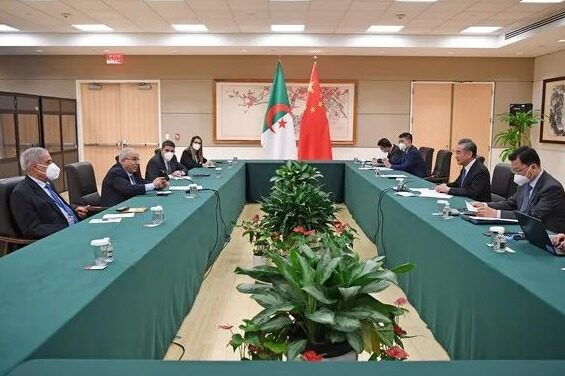 On September 24, 2022, State Councilor and Foreign Minister Wang Yi met with Algerian Foreign Minister Ramallah on the sidelines of the United Nations General Assembly in New York.
Wang Yi expressed that China and Algeria have a special and profound friendship, which has stood the test of the international situation and has been sublimated in the response to the epidemic. The two countries are a veritable friendship through adversity and friendship. The Chinese side is willing to carry forward the traditional friendship with the Algerian side, go hand in hand on the road of development and revitalization, and open up new prospects for bilateral relations.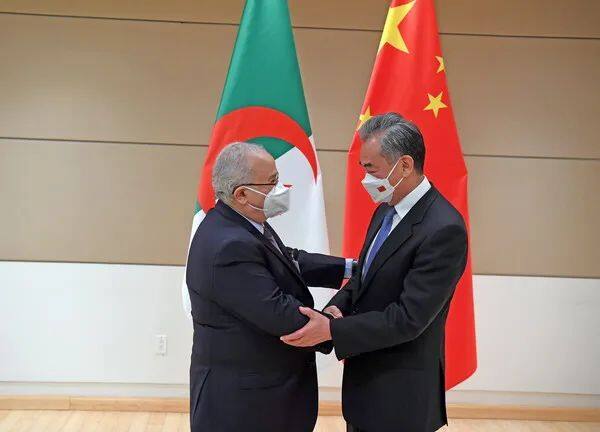 Ramallah said that Afghanistan and China are good friends and have a high-level and strong comprehensive strategic partnership. The two sides uphold common principles in international affairs and share common goals in national rejuvenation. Thanks to the Chinese side for its strong support to Afghanistan in advancing its national strategy, he is willing to deepen and expand exchanges and cooperation in various fields. The Afghan side highly appreciates the global development initiative proposed by President Xi Jinping, actively supports the initiative and has joined the "Group of Friends". We look forward to strengthening coordination with the Chinese side, enhancing consensus, and achieving common development and prosperity. Afghanistan appreciates China's consistent adherence to an objective and fair position on the Ukraine issue, and agrees to resolve the issue through negotiations and restore peace and stability.
Wang Yi said that under the leadership of President Xi Jinping and President Teben, China and Arab states have achieved solid mutual trust, frequent exchanges and continuous deepening of cooperation, which fully reflects the high level of the comprehensive strategic partnership between the two countries. Algeria is a representative of a major developing country and an emerging economy. The Chinese side appreciates that Algeria has joined the Friends of the Global Development Initiative as one of the first members and actively participated in the implementation of the initiative, and is willing to join hands with the Algerian side to play a constructive role in the cause of world peace and development.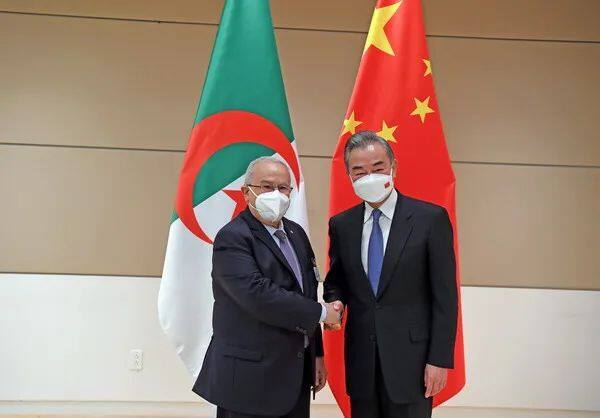 The two sides agreed to speed up the negotiation and signing of documents such as the five-year plan for China-Arab comprehensive strategic cooperation, the cooperation plan for jointly building the Belt and Road, and the three-year cooperation plan in key areas, so as to inject new momentum into the expansion of practical cooperation between the two countries.
The two sides agreed to deepen cooperation between China and Arab countries. China supports Afghanistan in playing the role of the rotating presidency and successfully hosting the Arab League summit, and welcomes Afghanistan to participate in the BRICS family.
The two sides agreed to strengthen unity, jointly safeguard the purposes and principles of the UN Charter, jointly defend the principle of non-interference in internal affairs, and jointly promote international fairness and justice. Editor / Xu Shengpeng