Interview
Xiao Jun: Shield machine designer
Xiao Jun participated in the research and development and design of more than 100 shield machines before and after
Reading this article requires
Reviewing various design drawings, hosting technical seminars on new equipment R&D, conducting technical solution discussions and debugging... Since joining the job in 1997, Xiao Jun has been sticking to the front line of R&D and design of construction machinery and equipment.
The shield machine is a "pangolin" for building subways and tunnels, and it is also an important tool for a major country to improve construction efficiency and demonstrate the strength of infrastructure. Xiao Jun led the team to successfully overcome the technical problem of stuck neck through nearly five years of dedicated research and development, pioneering and innovation, and let the shield machine made in China occupy a place in the fierce market competition.
The spirit of craftsmanship has created a great power. In the past 25 years, Xiao Jun has been conscientious and devoted to every technical problem. Difficulties show courage and perseverance, and hard work leads to success. "The spirit of craftsmanship is not only the soul of manufacturing, but also a general value orientation. I will try my best to be a good craftsman." Xiao Jun said seriously.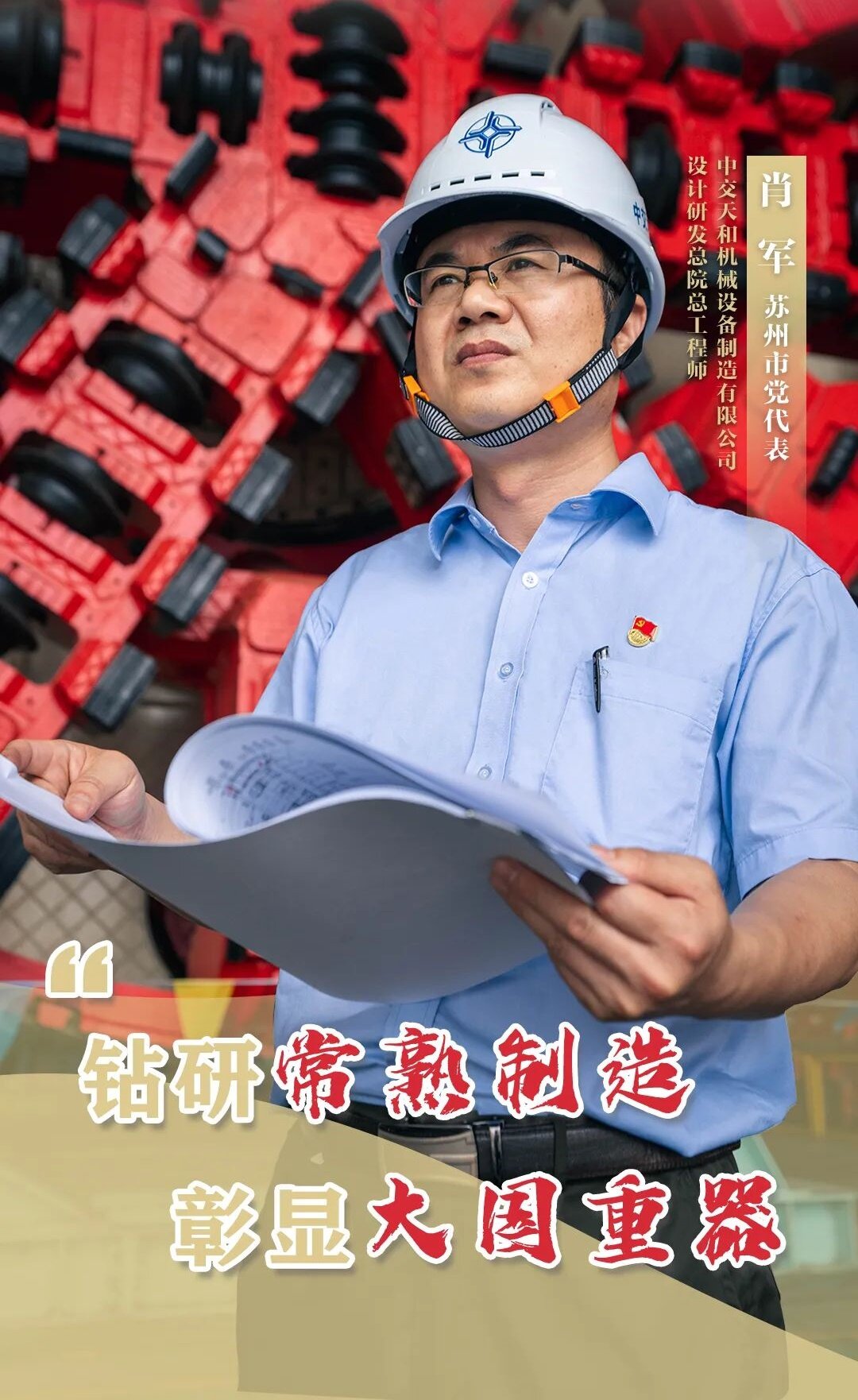 Recently, Xiao Jun participated in the design of a mud-water balance shield machine with a diameter of 15.76 meters - Xingye No. 15.76 meters in the southern section of the Zhuhai Xingye Express Line. It innovatively adopted technologies such as synchronous excavation assembly and tool full condition monitoring, which has achieved similar equipment at home and abroad. The highest level, the localization rate is over 98%.Editor/Ma Xue
Comment
Please Login to post a comment