Company
CATL and Liugong signed a ten-year strategic cooperation framework agreement
The cooperation will jointly explore new fields such as smart manufacturing and zero carbon emissions
The two parties will jointly focus on the formulation of overseas product standards and market promotion, and provide global construction machinery customers with the most technologically advanced and most competitive electrified products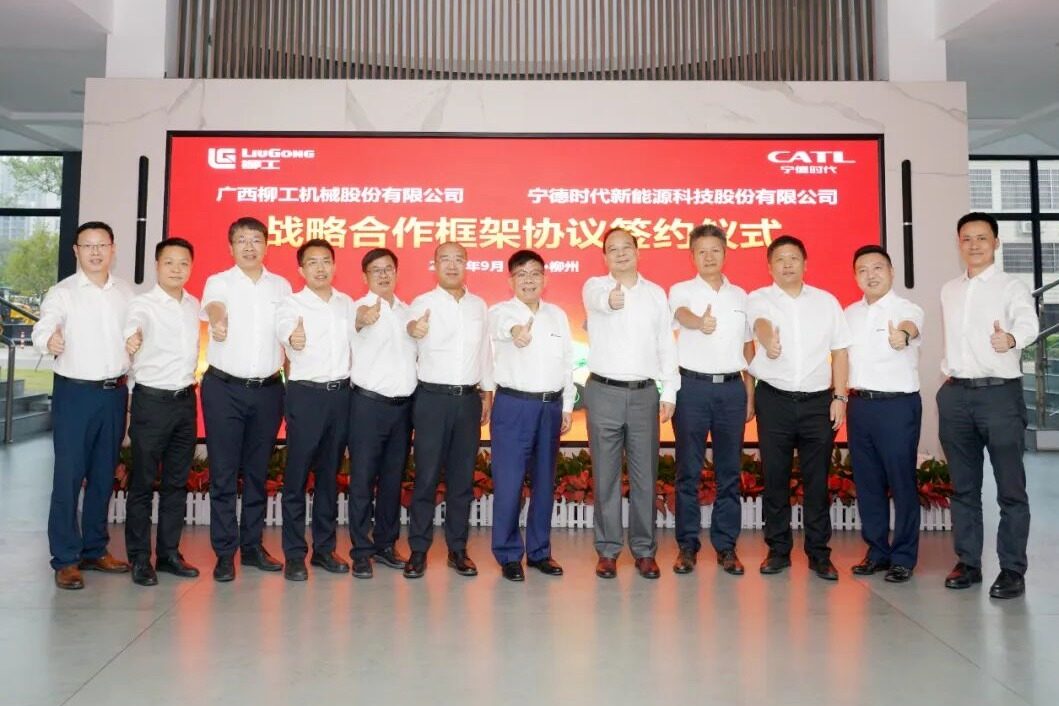 Recently, Ningde Times and Guangxi Liugong Machinery Co., Ltd. signed a ten-year strategic cooperation framework agreement in Liuzhou, Guangxi. Liugong became the first partner in the construction machinery industry to sign a ten-year strategic cooperation agreement with Ningde Times.
Founded in 1958, LiuGong has a world-leading product line, involving excavation machinery, shovelling machinery, hoisting machinery, industrial vehicles, compaction machinery, road construction and maintenance machinery, concrete machinery, piling machinery, steel reinforcement and prefabricated machinery. There are 13 categories of products, such as stress machinery, compressors, mechanization equipment for cash crops, pneumatic tools, and accessories for construction machinery, and 32 product lines for complete machines.
In this cooperation, CATL and Liugong will give full play to their respective advantages and jointly develop the electric construction machinery industry market. The two parties will carry out "full product line, full value chain, global scope" business cooperation and expansion in terms of product research and development, industry standards, market promotion and after-sales service, and jointly promote the formulation of technical standards for construction machinery batteries.
CATL said that the company has always maintained close cooperation with Liugong and achieved fruitful results. This signing marks the official launch of comprehensive strategic cooperation between the two parties to jointly promote the green development of the industry. The conclusion of the deepened cooperation between the two parties is conducive to accelerating the electrification transformation of the construction machinery industry and promoting the early realization of the goals of full electrification and dual carbon.Editor/XingWentao