Wind power
Hainan offshore wind power centralized contract
Intended investment of more than 45 billion yuan was reached at the promotion meeting
21 cooperation agreements were signed at the promotion meeting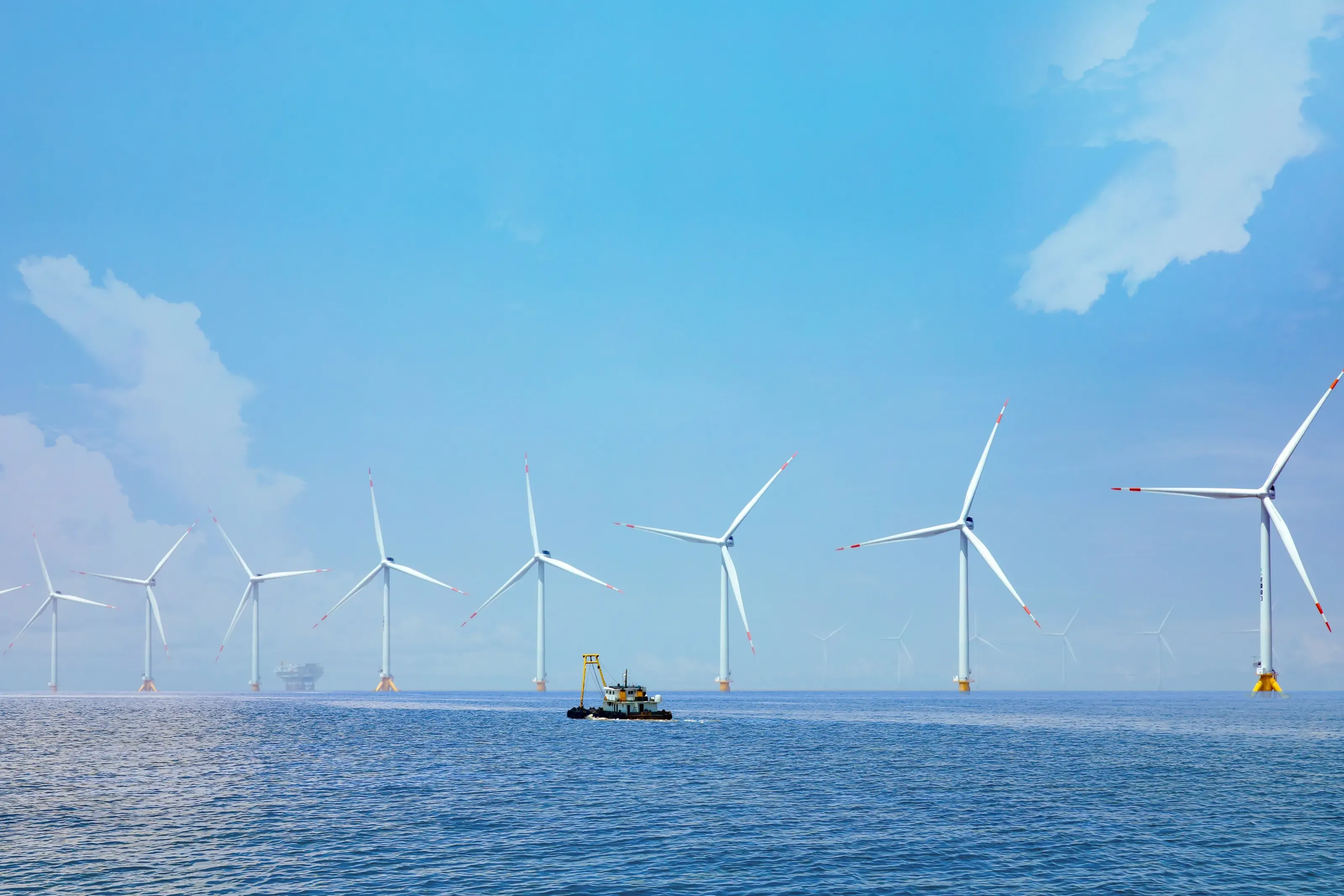 In order to accelerate the development of the offshore wind power industry cluster in our province, build a 100 billion-level offshore wind power industry chain, and enhance the ability of industrial innovation, on September 26, 2022, the Hainan Province Offshore Wind Power Investment Promotion Conference was held in Haikou, and the intentional investment amount reached more than 450 on the spot. It is expected to form an annual output value of over 30 billion yuan after reaching production; and announced the establishment of the Hainan Offshore Wind Power Industry Alliance.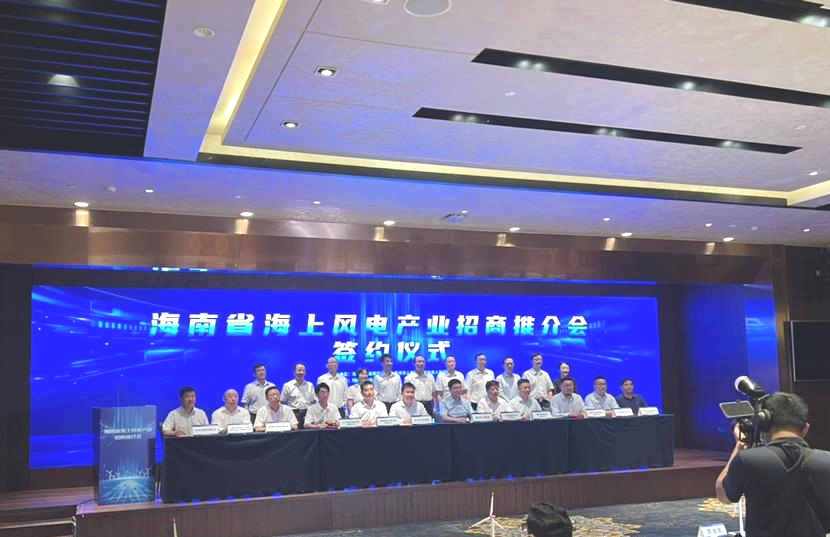 It is reported that this promotion conference is the first investment promotion conference with the theme of offshore wind power in Hainan. The investment promotion conference focuses on "strengthening the chain and complementing the chain". The 21 cooperation agreements signed at the conference involve wind power equipment R&D and manufacturing, final assembly and integration, transportation and installation, The entire offshore wind power industry chain, including wind farm development, operation and maintenance support, covers the manufacture of key components of wind turbines such as converters, pitch systems, blades, foundations, steel structures, and submarine cables, and initially builds the Hainan offshore wind power industry ecosystem.
At the meeting, the Hainan Offshore Wind Power Industry Alliance, co-sponsored by more than 10 units including Datang, Dongfang Wind Power, Shenergy, Electric Wind Power, Mingyang Intelligent, and China Power Construction, was officially announced to jointly carry out technology research and development, build technology and products , Serve the whole industry chain exchange promotion platform, gather strength, enhance the overall competitiveness of the industry, actively create the Hainan offshore wind power manufacturing innovation center, and build the Hainan brand of offshore wind power equipment.
It is worth mentioning that this investment promotion conference actively exerts the initiative of enterprises, and attracting investment with businessmen has become a highlight. Not only is the investment promotion conference organized by Mingyang Intelligent, but all participating companies are also organized by Dongfang Mingyang, Yangpu Shenergy Electric Wind Power, Three wind power equipment manufacturing enterprises including Yangpu Datang Dongfang Electric were invited.
It is reported that more than 30 well-known enterprises including Huadian, CNOOC, Three Gorges, National Energy, China Railway Construction, Total, Shell, Haili, Baosheng, etc. participated in the conference, involving central enterprises, foreign enterprises and private enterprises, especially Haigang Group, Meiya A number of provincial enterprises such as Cable, Jinpan Technology, and Witt Electric participated actively to jointly contribute to the development of Hainan's offshore wind power industry.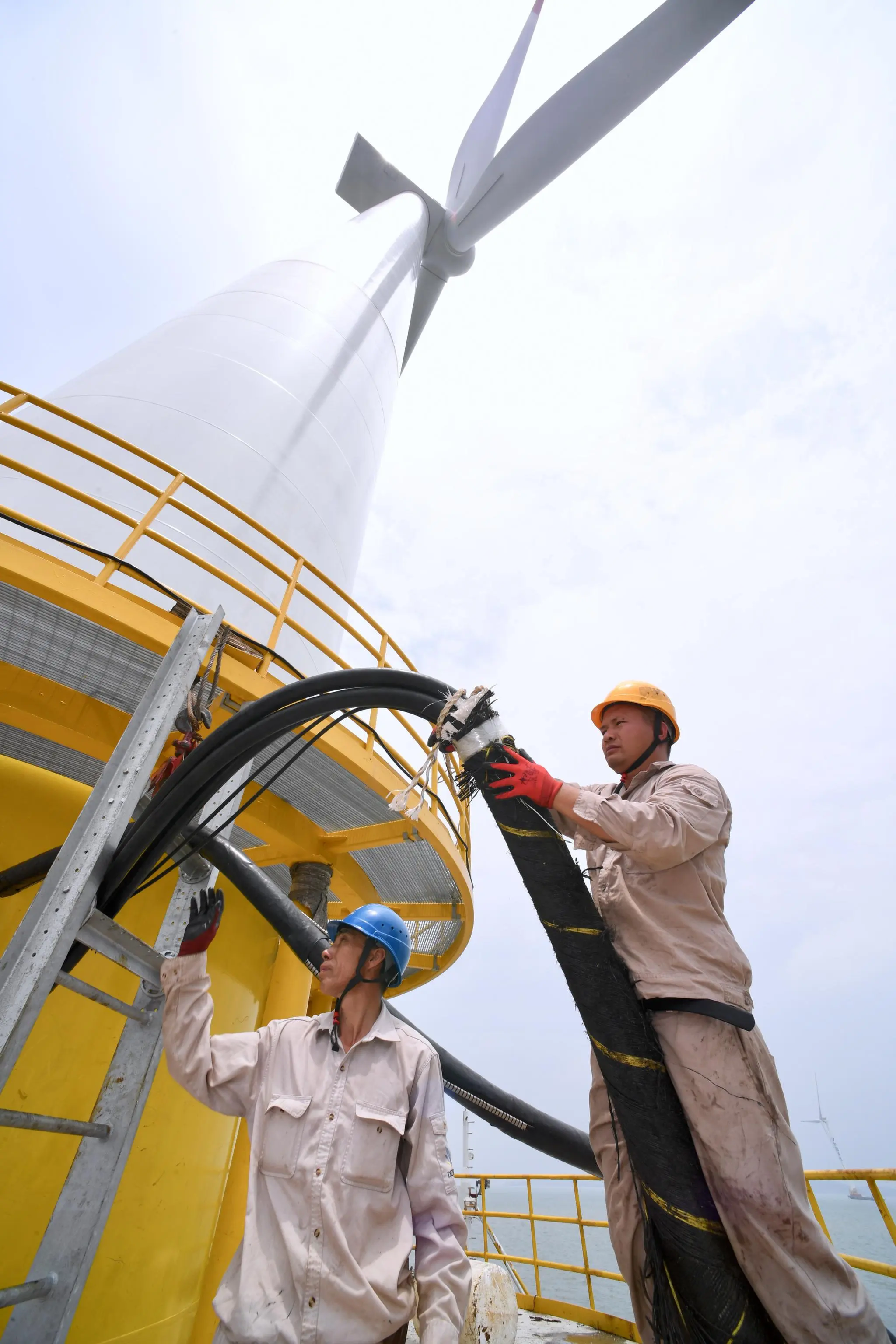 Hainan Province has a vast sea area and abundant wind energy resources, and has unique advantages in developing offshore wind power. In recent years, Hainan Provincial Party Committee and Provincial Government have actively implemented the strategy of strengthening the country by sea, relying on abundant marine resources to build an industrial development idea of "wind power + wind turbine + application", and carefully plan the layout of new energy industries focusing on offshore wind power.
At present, according to the "Hainan Provincial Wind Power Equipment Industry Development Plan (2022-2025)", with the support of the Provincial Department of Industry and Information Technology and other departments, Danzhou Yangpu, Dongfang and other places are accelerating the construction of offshore wind power equipment manufacturing bases, and a batch of offshore wind power And related equipment manufacturing projects have started construction one after another, with a total investment of 13.5 billion yuan, driving the province's industrial investment to increase by 36.9% year-on-year from January to August this year, ranking seventh in the country in terms of growth rate. The offshore wind power industry is gradually becoming one of the key industries for the development of Hainan Free Trade Port.
Up to now, three wind turbine equipment manufacturing projects, including Dongfang Mingyang, Yangpu Shenergy Electric Wind Power, and Yangpu Datang Dongfang Electric, have completed an investment of 620 million yuan, and the main engine plant of the Dongfang Mingyang project has been capped; at the end of November this year, Dongfang Mingyang , Yangpu Shenneng Electric Wind Power Project is expected to achieve the first wind turbine off the assembly line.
It is estimated that by the end of 2022, our province is expected to form a main engine production capacity of 300,000 kilowatts, and by 2023, a complete machine manufacturing capacity of more than 3.5 million kilowatts will be formed, and the annual output value will exceed 10 billion yuan. It is estimated that during the 14th Five-Year Plan period, the province can form a complete production capacity of 7.5 million kilowatts of wind turbines, and form the development capacity of the whole industry chain of "complete machine manufacturing, supporting equipment, construction and operation and maintenance, professional services, and related industries", and realize the development of mainframes, blades, Localized manufacturing of high-end equipment such as intelligent electronic control systems, submarine cables, and floating foundations.
The person in charge of the Provincial Department of Industry and Information Technology said that the department will arrange special personnel to connect with wind power enterprises and promote the construction of key projects in combination with the systems of enterprises under 10,000 cadres and service enterprise commissioners; it has also formulated a special work plan for the development of wind power equipment industry, which will be held once a month "Special working day for the wind power equipment industry", by means of discussions, project research, investment promotion, etc., organize relevant provincial departments, city and county governments, and key enterprises to study and implement the decision-making and deployment of the provincial party committee and the provincial government on the development of the wind power equipment industry, and formulate industrial policies and related measures.Editor/Zhao E