Interview
Tang Xiaoyu: Be the best steelmaker
Tang Xiaoyu has worked in the front line for 14 years and has grown from an ordinary steelmaker to a world steelmaking champion
Reading this article requires
In the converter workshop of Hanbao Steelmaking Plant of HBIS Group's Handan Iron and Steel Company, a giant ladle rumbled by the crane, the furnace was red hot and molten steel was surging. Tang Xiaoyu held a walkie-talkie and braved the heat wave to tell his colleagues to pay attention to control the oxygen in the middle of the converter, the tapping temperature and other indicators.
37-year-old Tang Xiaoyu is the technical supervisor of the special gear and the deputy director of the converter workshop of Hanbao Steelmaking Plant. After graduating from the University of Science and Technology Beijing, majoring in metallurgical engineering in 2008, he has been rooting in the production line and promoting technological innovation. From the common loader to the head of the converter, from the leader of steelmaking technology to standing on the top podium of the world steelmaking competition, Tang Xiaoyu has never forgotten his ambition - to be the best steelmaker in the whole factory.
With his love of learning and willingness to study, Tang Xiaoyu has grown from a loader to the youngest steelmaker and head of a converter in just 2 years.
In his first year as a furnace chief, he led the team to tackle key issues in terms of process operation and quality improvement. At that time, the technicians in the factory believed that the use of "slag retention method" smelting in large converters of more than 200 tons may cause molten steel to splash and cause production accidents. When Tang Xiaoyu proposed to use the "slag retention method" for smelting, various doubts continued.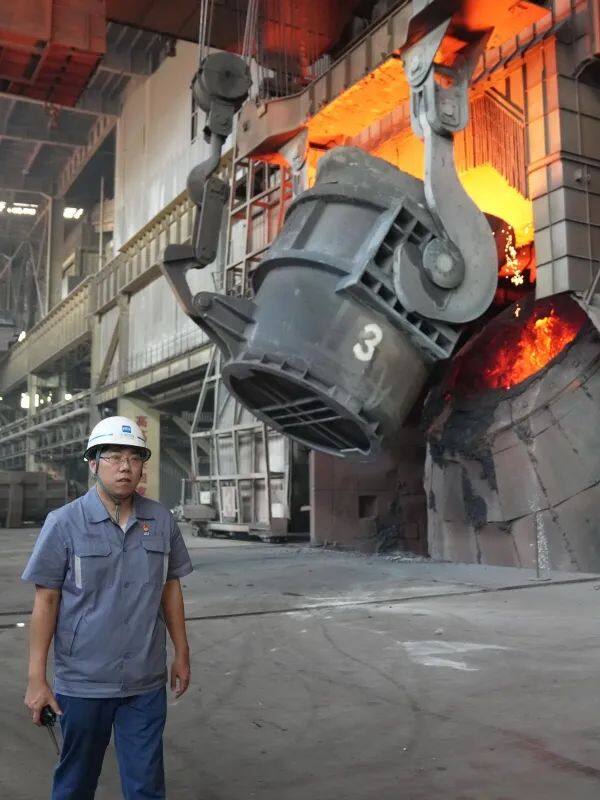 Tang Xiaoyu consulted a large number of materials, consulted experts, recorded and analyzed production data every day, and finally explored a 260-ton converter slag smelting method by adjusting the feeding timing and gun position, breaking the dephosphorization bottleneck of converter smelting and driving the overall improvement of team indicators. With technological innovation and operation of excellence, Tang Xiaoyu ranked first in the comprehensive ranking of the 12 steelmaking teams in the whole plant, and also set a record for 10 consecutive months that the composition of molten steel did not exceed the internal control.
He said that the transformation from raw materials to high-quality molten steel requires multi-process quenching. To grow into an outstanding steel youth in the new era, it is also necessary to quench excellent skills; it is necessary to continue to add "innovative materials" to the steelmaking furnace, and constantly break through the card. Neck technical problems, with the ambition of serving the country with steel, take up the important task of building a strong steel country.Editor/Ma Xue
Comment
Please Login to post a comment