Macro
14th Five-Year Plan for Transportation, Energy, and New Infrastructure
Further promote effective investment in infrastructure and create more physical workloads as soon as possible
In the future, the proportion of special local debt for infrastructure construction will continue to increase, and the growth rate of infrastructure investment is expected to reach 10% in 2022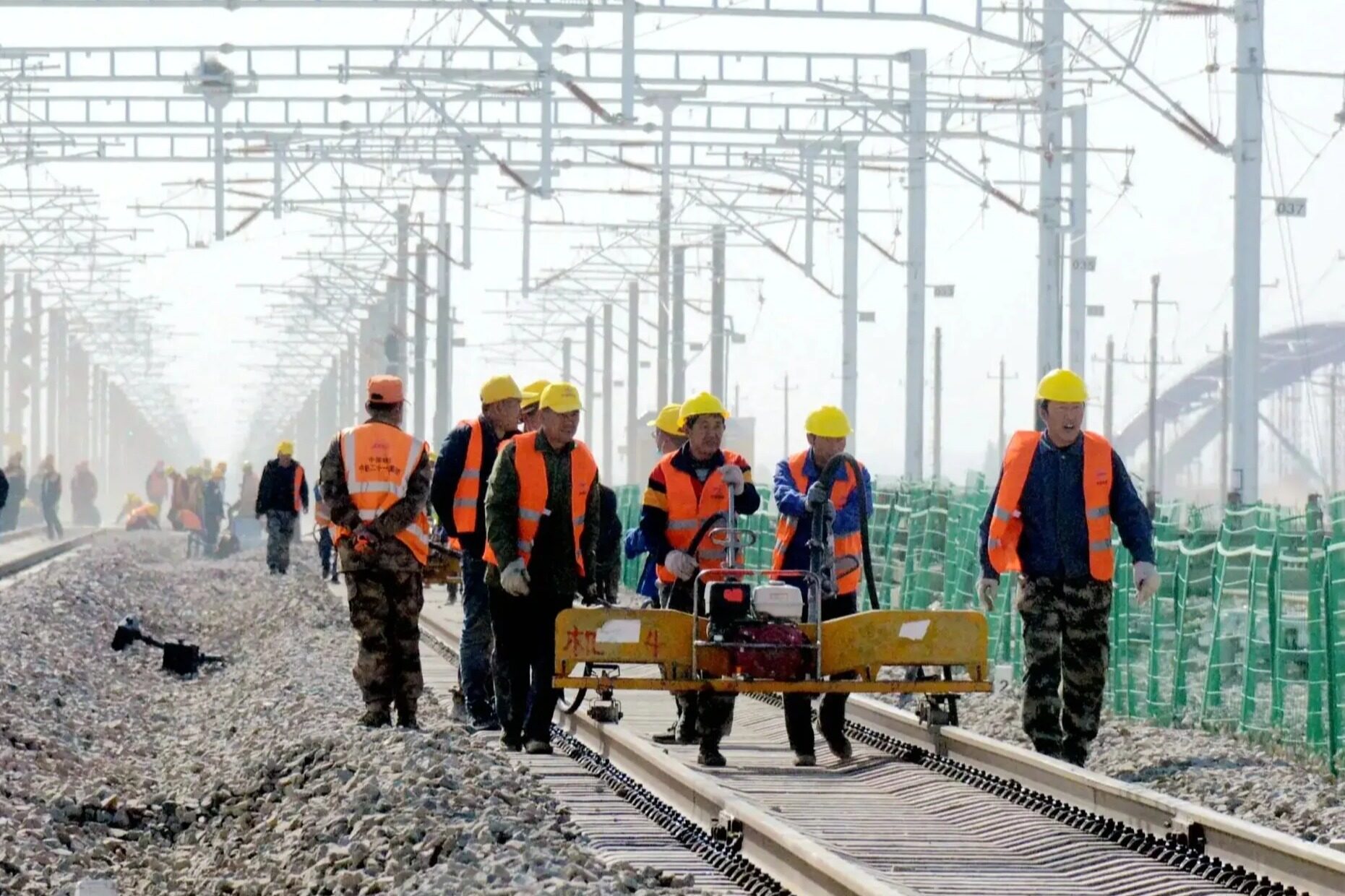 Facing the impact of the epidemic, revitalizing the economy has become a top priority, and China is injecting trillions of yuan into the field of infrastructure investment. On September 26, 2022, the National Development and Reform Commission held a press conference to introduce the infrastructure.
According to reports, by the end of 2021, the total mileage of China's comprehensive transportation network will exceed 6 million kilometers, 220 kV and above transmission lines will reach 794,000 kilometers, and the total length of optical cable lines will reach 54.81 million kilometers, which are equivalent to 1.3 times and 1.7 times that of 10 years ago, respectively. and 3.7 times. China's high-speed railways, long-span bridges, UHV power transmission, third-generation nuclear power, super-large water conservancy projects, new-generation mobile communications, industrial Internet and other fields have achieved leapfrog development, and construction technologies such as offshore deep-water ports and large-scale airport projects have entered the world. Advanced or leading ranks.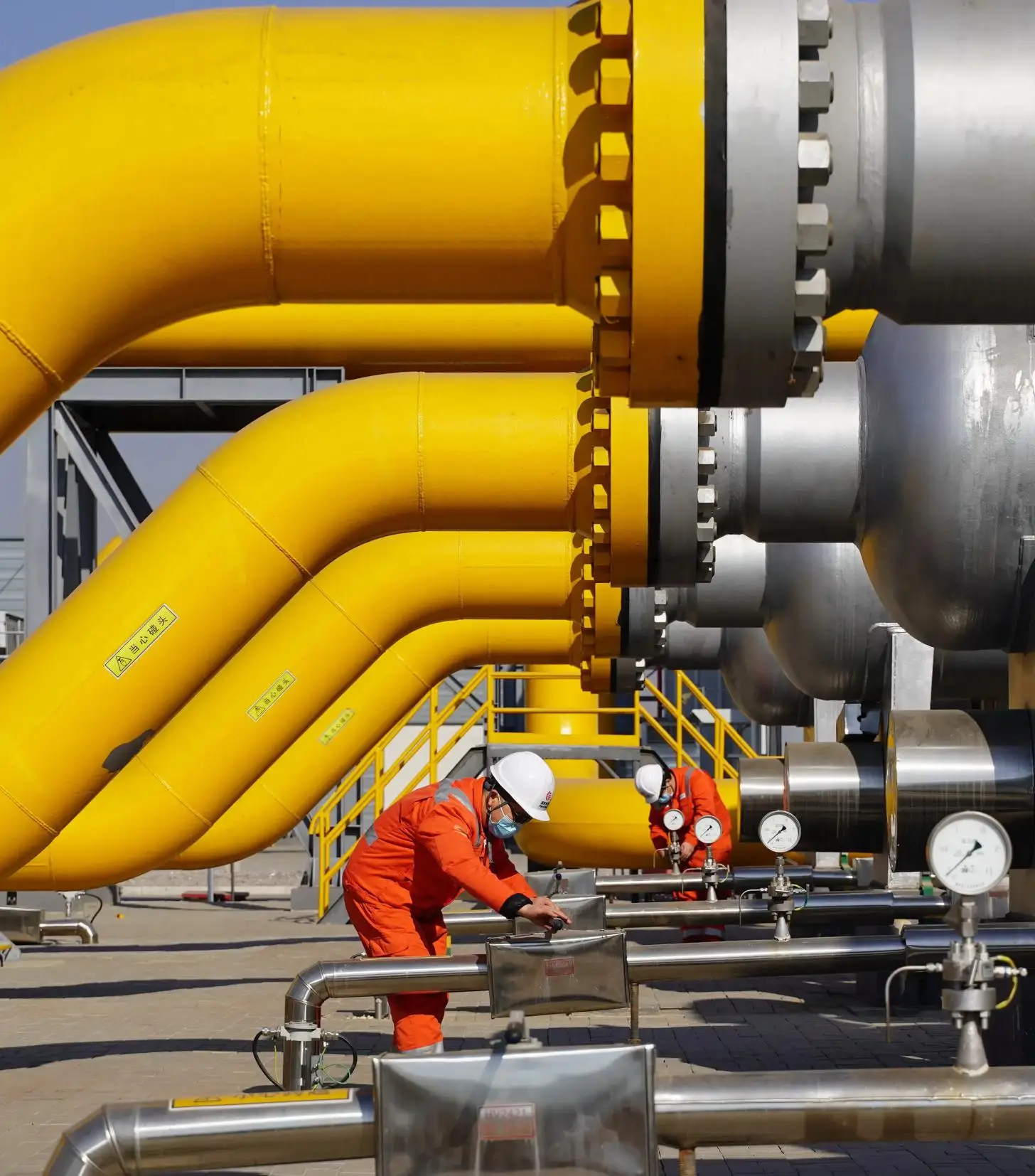 In April 2021, the Central Finance and Economics Commission held a meeting and clearly pointed out that infrastructure construction should be comprehensively strengthened. It is necessary to be moderately advanced, the layout of infrastructure that is conducive to leading industrial development and maintaining national security, and at the same time grasp the degree of advanced construction.
This conference clarified the follow-up direction of investment in key areas such as transportation, energy, new infrastructure, and water conservancy. The transportation sector will focus on networking, repairing the network, and strengthening the chain, and strengthen the construction of strategic backbone channels such as going out of Xinjiang and entering Tibet, along the coast and along the river, and the new land-sea corridor in the west; in the energy sector, a number of major hydropower and nuclear power projects will be promoted. , nuclear power installed capacity reached 380 million and 70 million kilowatts respectively.
There is still a lot of room for growth in investment in these areas
In April 2021, the Central Finance and Economics Commission held a meeting. While affirming the leapfrog improvement of China's overall infrastructure, it also pointed out that China's infrastructure is still not suitable for national development and security needs. Comprehensively strengthening infrastructure construction is of great significance to safeguarding national security, smoothing domestic circulation, promoting domestic and international dual circulation, expanding domestic demand, and promoting high-quality development.
Liu Lifeng, a researcher at the Investment Research Institute of the China Academy of Macroeconomics, told reporters that to comprehensively strengthen infrastructure construction, in addition to considering the need for short-term stable growth, it is more based on the medium and long-term needs of high-quality development and serving major national strategies, and is committed to building a system A complete, efficient, practical, intelligent, green, safe and reliable modern infrastructure system. Through the construction of networked facilities such as transportation, water conservancy, and electricity, as well as new infrastructure such as 5G, artificial intelligence, and big data, it can drive the growth of domestic consumption and bring more application scenarios and formats. There are also investment needs in leading industrial development and national security, which can promote the layout of related industries, and tackle key problems in "stuck neck" projects.
Zheng Jian said that the next step will be to optimize the transportation infrastructure with the implementation of the "14th Five-Year Plan for the Development of a Modern Comprehensive Transportation System". Including strengthening the construction of strategic backbone channels such as going out of Xinjiang and Tibet, coastal and border rivers, and new land-sea corridors in the west, building a modern railway network, highway network, water transportation network, aviation network and oil and gas pipeline network; strengthening interconnection and integration, promoting urban agglomerations and urban The circle transportation takes the lead in realizing modernization; focusing on the construction of bottleneck road sections and to-be-connected road sections, hub collection and distribution projects, transportation connection between inside and outside the city, and key projects of crossing rivers and seas, creating conditions for the development of multimodal transportation and intermodal transportation.
Song Wen said that the major projects in the "14th Five-Year Plan" plan are currently being completed and put into operation, and the effective investment space is actively expanded. It is expected that the investment in key energy fields during the "14th Five-Year Plan" period will increase by more than 20% compared with the "13th Five-Year Plan". Investment and promoting the smooth operation of the economy provide strong impetus.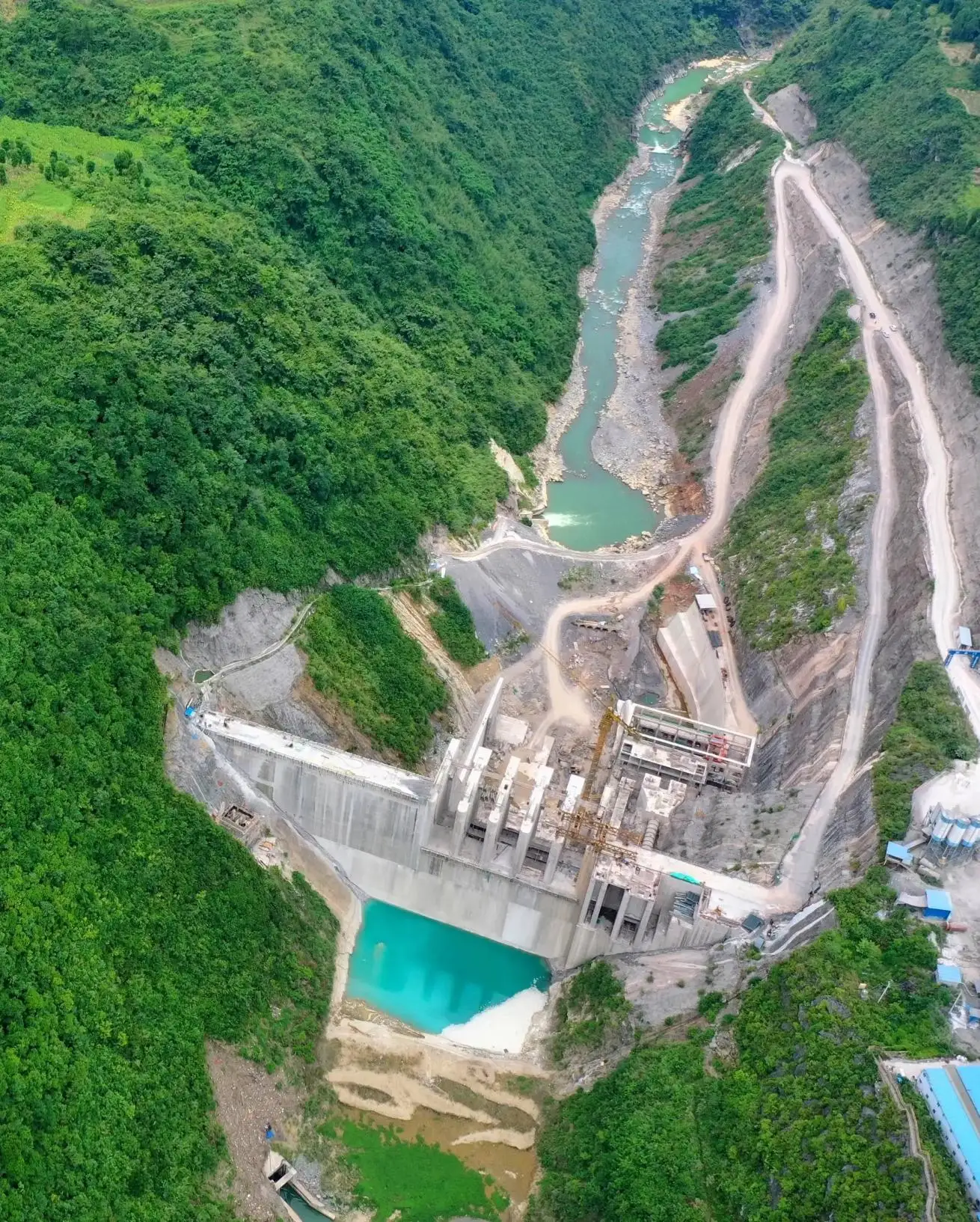 The proposal of the carbon neutral goal of peak carbon has made the energy field a hot spot for investment. In addition to accelerating wind power and photovoltaic installations, major projects such as hydropower and nuclear power are also being launched at an accelerated pace. Lin Boqiang, director of the China Energy Policy Research Institute of Xiamen University, told reporters that by 2030, the total installed capacity of wind and solar energy will reach 1.2 billion kilowatts, which is not enough to promote the proportion of non-fossil energy to 25%. By 2030, China's total energy consumption will continue to grow, and hydropower, nuclear power, and biomass will continue to expand in the future.
Song Wen said that it is necessary to increase the construction of new power infrastructure. Implement renewable energy alternative actions, and steadily promote the construction of large-scale wind power photovoltaic bases focusing on deserts, Gobi, and desert areas, southwest hydropower bases, and power transmission channels. In principle, the proportion of renewable energy power transmission is not less than 50%. Promote the construction of a number of major hydropower and nuclear power projects. In 2025, the installed capacity of conventional hydropower and nuclear power will reach 380 million and 70 million kilowatts respectively.
Song Wen also pointed out that the construction of energy security and supply infrastructure should be strengthened. Accelerate the improvement of the power mutual aid capacity between the grids, and by 2025, the west-to-east power transmission capacity will reach more than 360 million kilowatts. Enhance oil and gas supply capacity, improve the long-distance pipeline network system for crude oil and refined oil, accelerate the construction and interconnection of natural gas pipeline networks, and expand the main channels and north-south connecting lines of the West-East Gas Pipeline and Sichuan-East Gas Pipeline, and the scale of the national oil and gas pipeline network in 2025. reached about 210,000 kilometers. Build five coal supply guarantee bases in Shanxi, western Mongolia, eastern Mongolia, northern Shaanxi, and Xinjiang, and consolidate the guarantee foundation for coal, coal and electricity.
The prospect of new infrastructure construction is bright
The construction of new infrastructure is also full of imagination, and its connotation will continue to expand with technological breakthroughs and demand upgrades.
According to reports, the "East and West" project launched in February 2021 has achieved initial results. At present, the construction plans of 8 national computing power hub nodes have entered the stage of deepening implementation. There are more than 60 new data center projects in the starting area. The scale of the newly built data center exceeds 1.1 million standard racks. The total project investment exceeds 400 billion yuan. The agglomeration effect appears initially.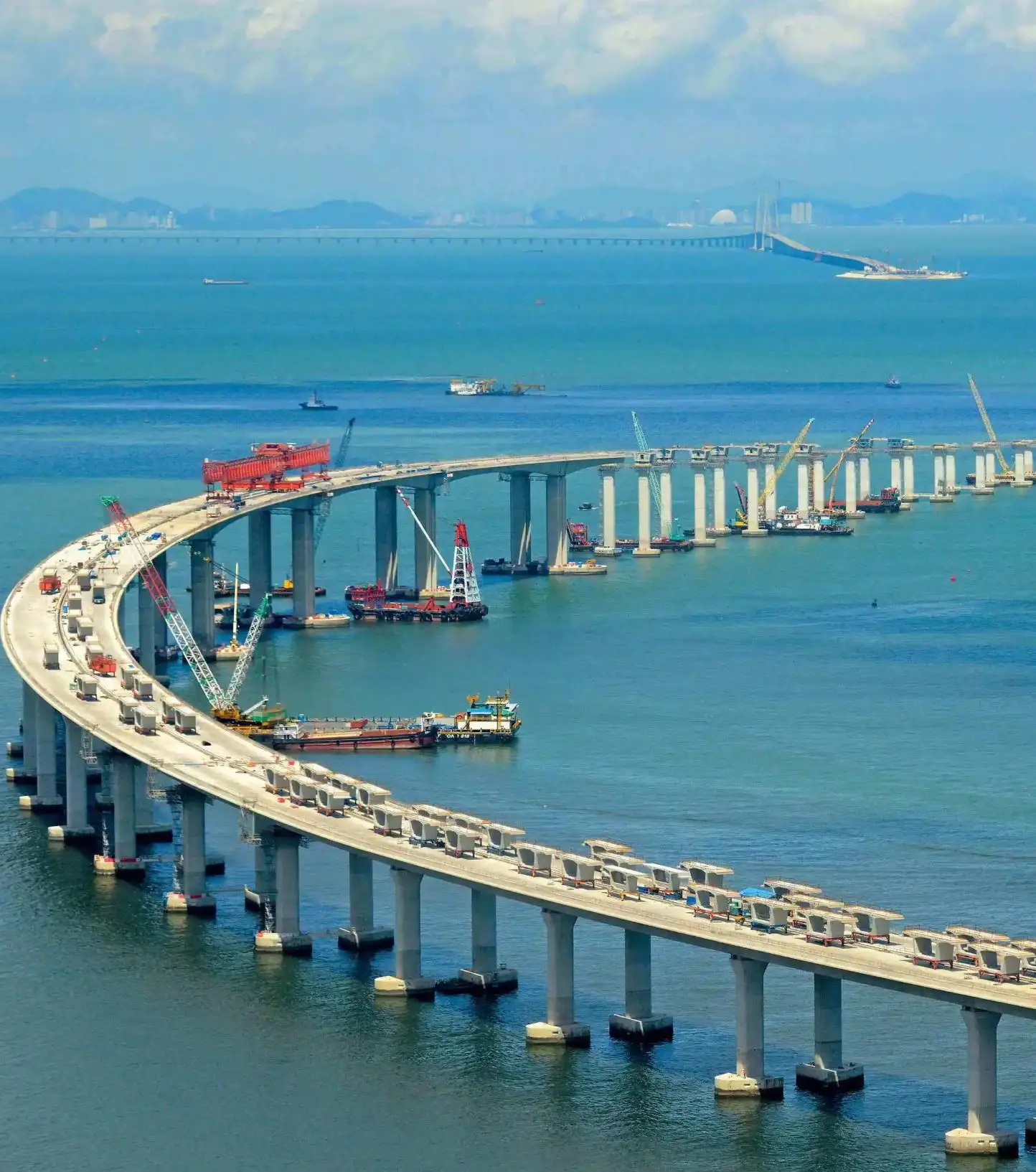 Zhang Zhihua said that the construction of new infrastructure is connected with expanding domestic demand and improving people's livelihood, and connecting with technological innovation and industrial development. It has important practical significance for optimizing investment structure and creating new demand with high-quality supply. During the "14th Five-Year Plan" and even for a long period of time in the future, the investment prospects of China's new infrastructure construction continue to improve. Keywords: infrastructure, infrastructure construction, domestic engineering news, planning and investment
Zhang Zhihua said that in the future, more efforts will be made to support the construction of new infrastructure. Including, guiding telecom operators to make overall arrangements for 5G and optical fiber network construction; improve the national computing power network layout, promote regional coordination and intensive joint construction; make good use of medium and long-term loans, local government special bonds, policy development financial tools, etc. Support the construction of new infrastructure and enhance the enthusiasm of social capital to participate in investment; continue to implement the basic network improvement project for small and medium-sized cities in the central and western regions, support the integration of new technologies such as 5G, artificial intelligence, and big data into people's livelihood facilities, and bridge the digital divide; The key core technologies in the field are tackled, and the resilience of the industrial chain and supply chain is enhanced. Editor / Xu Shengpeng