News
The Fourth West-East Natural Gas Pipeline Project Officially Started
The Turpan-Zhongwei section, which started this time, is the core component of the project, with a total length of 1,745 kilometers
On September 28, 2022, the natural gas pipeline project of the fourth line of the West-East Gas Pipeline officially started. After completion, it will be operated in conjunction with the second and third lines of the West-East Gas Pipeline to further improve China's northwest energy strategic channel, effectively enhance China's natural gas energy supply guarantee capability, and better ensure national energy security and economic security.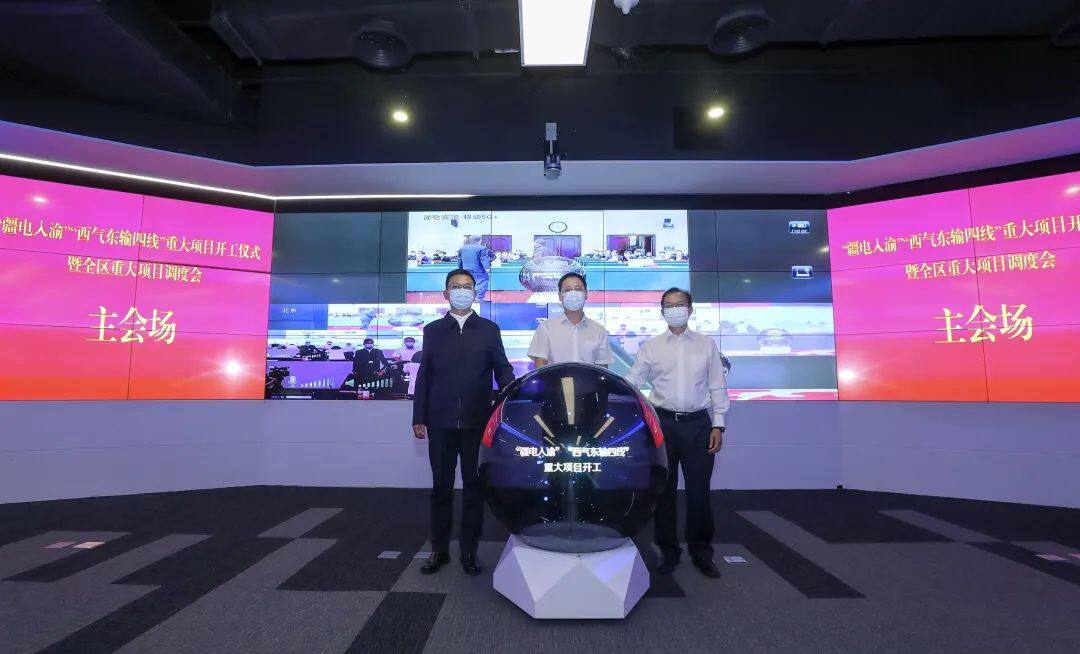 The groundbreaking activities were carried out simultaneously in many places in Beijing and Xinjiang in the form of live and video.
Project Overview
The fourth line of the West-East Gas Pipeline starts from Irkeshtan, Uqia County, Xinjiang, on the border between China and Kyrgyzstan, and passes through Lunnan and Turpan to Zhongwei, Ningxia. The Turpan-Zhongwei section started this time is the core part of the project, with a total length of 1,745 kilometers, passing through 17 counties (cities) in three provinces (autonomous regions) of Xinjiang, Gansu and Ningxia.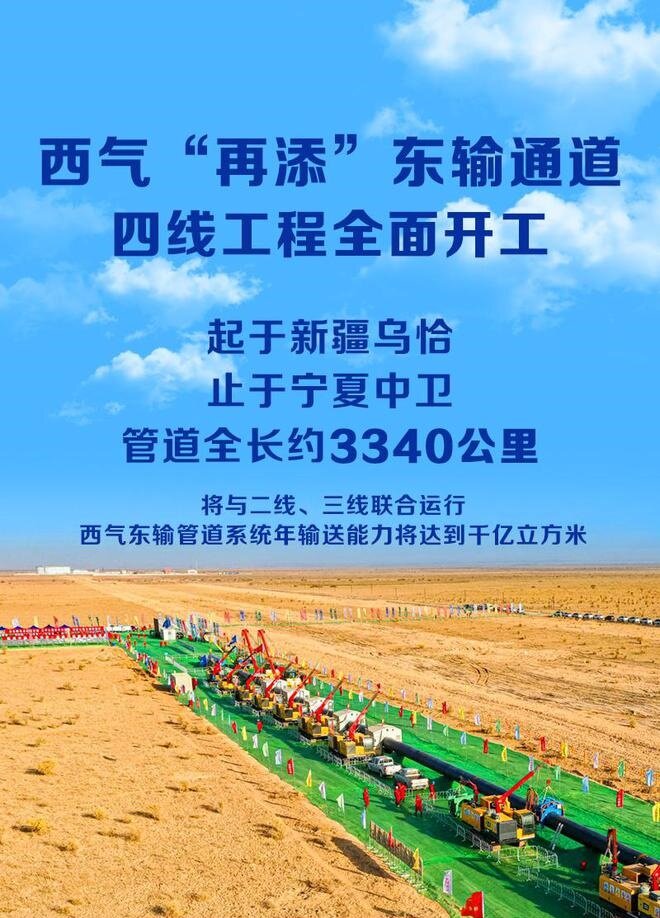 The designed annual transmission capacity of the pipeline is 15 billion cubic meters, which can reach 30 billion cubic meters after additional transmission and transformation. It is expected to be completed and put into operation in 2024, which can effectively unblock the back road of domestic gas resources in Tarim, and alleviate the stressful load condition of the West-East Gas Pipeline System in winter peak months. In order to ensure the economic and social energy demand and the people's warm winter escort.
Scientific and technological innovation achievements
During the implementation process of the Fourth West-East Gas Pipeline Project, combined with the characteristics, difficulties and key points of the project, the scientific and technological innovation achievements in pipeline construction were comprehensively promoted and applied.
The first large-scale application of the 18-meter long pipe is expected to reduce more than 8,000 welds, and the girth weld will decrease by 33.3%, effectively improving the intrinsic safety of the pipeline; the entire line adopts digital radiographic detection technology (DR) to realize the automation of detection data acquisition and storage digitization ; Promote the construction method of double-connected pipes for large-diameter pipelines, which saves 4 days of welding time per kilometer and greatly improves construction efficiency.Editor/Ma Xue