Forum
2023CICEE Enters Macau, Warmly Invites Global Infrastructure Giants
2023 Changsha International Construction Machinery Exhibition invites global infrastructure user companies to visit Changsha
From May 12th to May 15th, 2023, the 3rd CICEE 2023 will be held in Changsha International Convention and Exhibition Center, and there will be 1800+ exhibitors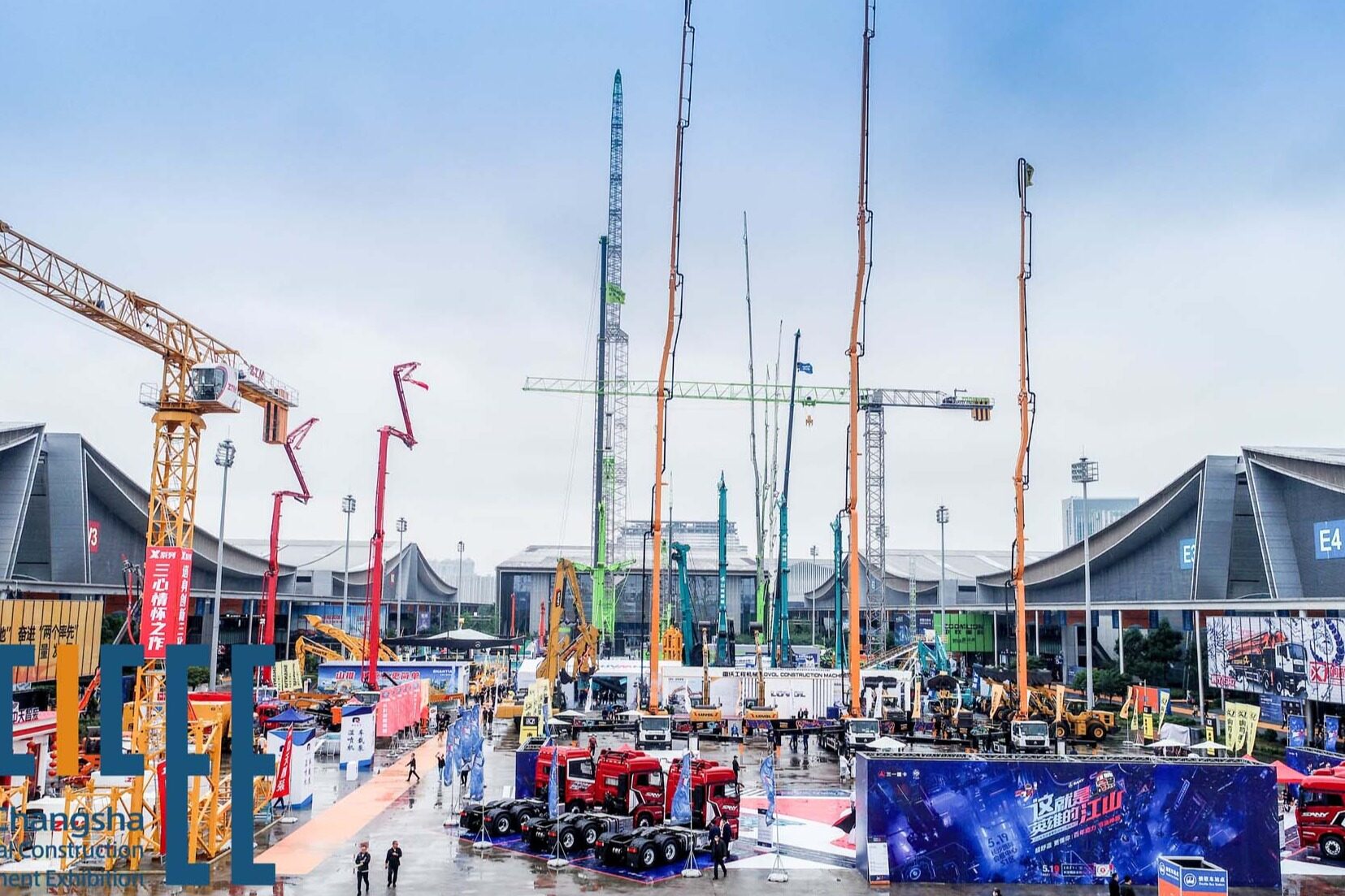 From September 28 to 29, 2022, the 13th International Infrastructure Investment and Construction Summit Forum will be held in Macau.
More than 1,300 elites from the political, business and academic circles from the global infrastructure field attended the event, including deputy minister-level officials, representatives of central enterprises and top 250 international contractors, etc., to provide exchanges and docking for representatives from mainland China, countries along the Belt and Road and Macao. Platform to join hands to promote international infrastructure industry cooperation.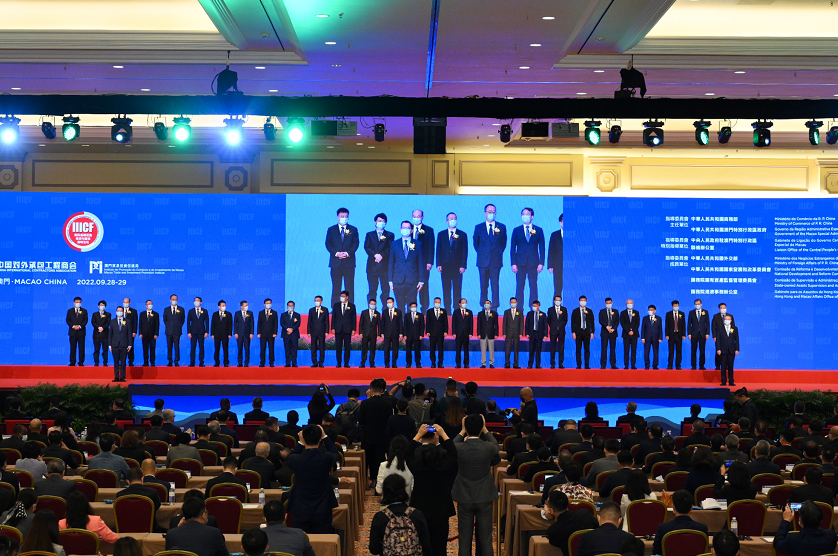 The opening ceremony of the 13th International Infrastructure Investment and Construction Summit Forum
During this forum, the 2023 Changsha International Construction Machinery Exhibition will make a comprehensive presentation to users and enterprises from the global infrastructure field. User companies and high-quality buyers in the field of infrastructure have come to Changsha to visit the exhibition.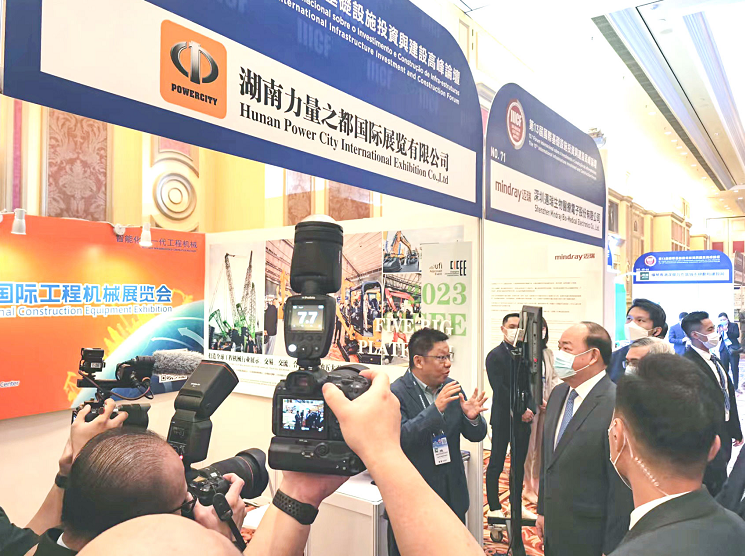 Ho Iat Seng, the fifth Chief Executive of the Macao Special Administrative Region, visited the booth to learn about the 2023CICEE
During the event, the CICEE Organizing Committee set up a new booth to make a comprehensive presentation to users and enterprises in the infrastructure field from around the world. Highly praised. This trip to Macau is also the opportunity of Changsha International Construction Machinery Exhibition to seize the major historical opportunity of the construction of the Guangdong-Hong Kong-Macao Greater Bay Area, actively integrate into the new development pattern with the domestic cycle as the main body and the domestic and international dual cycles to promote each other, and expand the domestic and international market. strategic move.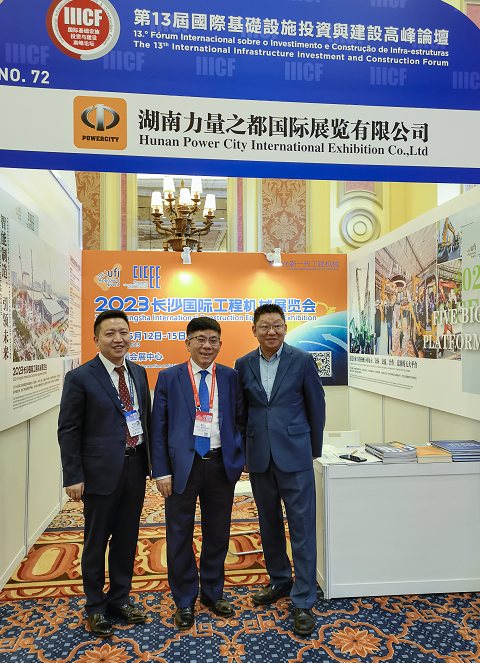 Liugong Party Secretary, Chairman and CEO Zeng Guangan visited the booth to learn about 2023CICEE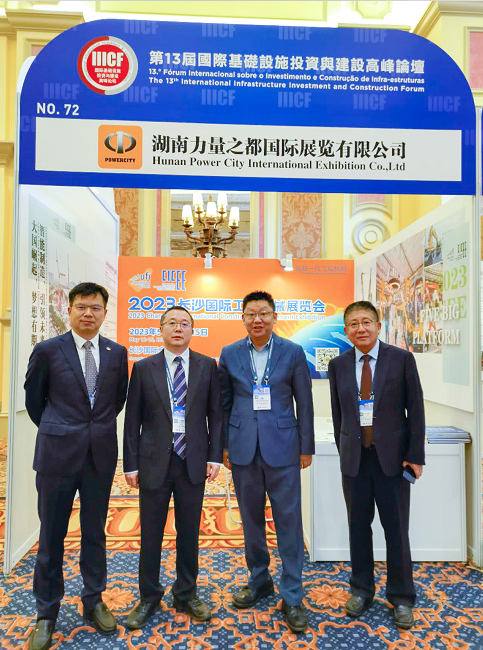 Fang Xiaoqian, Deputy General Manager of China Railway International Group Co., Ltd. visited the booth to learn about 2023CICEE
Subsequently, Zhang Biao, the project director of the CICEE Organizing Committee, successively presented to Caterpillar, Volvo, Liugong, China State Construction, China Communications Construction, China Road and Bridge, China National Machinery Engineering Corporation, China Harbour Engineering Co., Ltd., China Civil Engineering Corporation Co., Ltd. and other world-renowned construction machinery host companies and well-known construction units, introduced the exhibition area planning, exhibition advantages, exhibition policies, etc. in detail, and sincerely invited all outstanding host manufacturers in the industry and user companies in the global infrastructure field to form groups to visit Changsha.
Nuggets global infrastructure company, accurate docking with buyers and users
Since its first exhibition in 2019, CICEE has been committed to building an industry event covering the entire global construction machinery industry chain, linking global buying groups, and connecting tens of millions of users. The two exhibitions have successfully become an international forum, competition, industry cutting-edge technology exchange, An international event that showcases global corporate style.
From May 12th to May 15th, 2023, the 3rd CICEE 2023 will be held in Changsha International Convention and Exhibition Center, with an exhibition area of 300,000 square meters. There will be 1,800+ exhibitors, 300,000+ professional visitors, and 30+ sessions. The international high-end forum was staged at the same time.
As the organizer of this International Infrastructure Forum and the support unit of CICEE, China International Contractors Association will play a strategic partner role in CICEE Forum planning and professional audience organization for three consecutive sessions, and organize and host excellent international engineering projects and supply for 2023 CICEE Chain Construction Forum, through the holding of thematic forums, gathers transaction buying groups with domestic and foreign high-quality basic contractors as the main body for 2023CICEE.
Gathering global high-quality buyers, highlighting the world's first-class industry exhibition
A successful international brand exhibition is inseparable from the participation of a large, high-quality and international professional audience. Deeply cultivating domestic and foreign user groups such as transportation, electric power, public health, new energy, new infrastructure, large-scale infrastructure industries and industrial chains, CICCE and the circle of friends in the global infrastructure field continue to expand, so as to bring the most professional and high-quality products to the exhibition and exhibitors. Domestic and foreign buyers resources.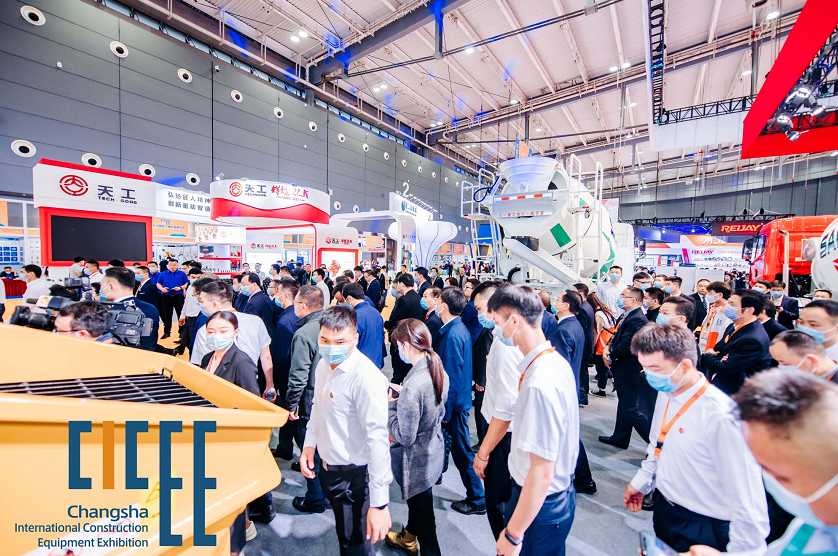 2021 Changsha International Construction Machinery Exhibition site grand photos
The organizing committee has carried out extensive international cooperation with business associations in 60 countries around the world, including Spain, the United States, Japan, South Korea, Australia, India, Peru, Chile, Indonesia, and Malaysia, and organized international purchasing groups to participate in the exhibition. In 2023, CICEE is expected to have more than 300,000 domestic and overseas visitors, including more than 10,000 international high-quality buyers. Help exhibitors develop global procurement needs docking and technical exchanges, and build a one-stop procurement platform in the global construction machinery field.
More than that, the CICEE Organizing Committee will cooperate with China Construction Enterprise Management Association, China Construction Industry Association, China Highway Society, China Chamber of Commerce for Import and Export of Mechanical and Electrical Products, China Nonferrous Metals Industry Association and many other national business associations to invite more domestic Foreign well-known enterprises and industry leaders in the upstream and downstream fields of the construction machinery industry chain such as petroleum, chemical, electric power, water conservancy, construction, mining and construction came to participate in the exhibition.
Gather the eyes of the world's industries and achieve the global business of exhibitors
Ten cities are linked, hundreds of assists, thousands of enterprises lead the way, and thousands of miles travel together, starting from Changsha and inviting the world. This year, the organizing committee has concentrated its efforts to carry out global layout actions, and has completed promotions in Shanghai, Hangzhou, Changsha, Jinan, and Macau. The next step will be in Beijing, Malaysia, the Yangtze River Delta and other places to carry out the ten cities, 100 associations and 1000 enterprises brand promotion activities, expand the circle of friends for global cooperation, exchange and dialogue, and sincerely invite global industry enterprises to develop markets, get to know customers, and harvest orders in CICEE . Editor/Zhao E