Special
Work together to make the most of the power-on products
Join Forces to contribute to the dual carbon goals and increase investment in research and development of new energy products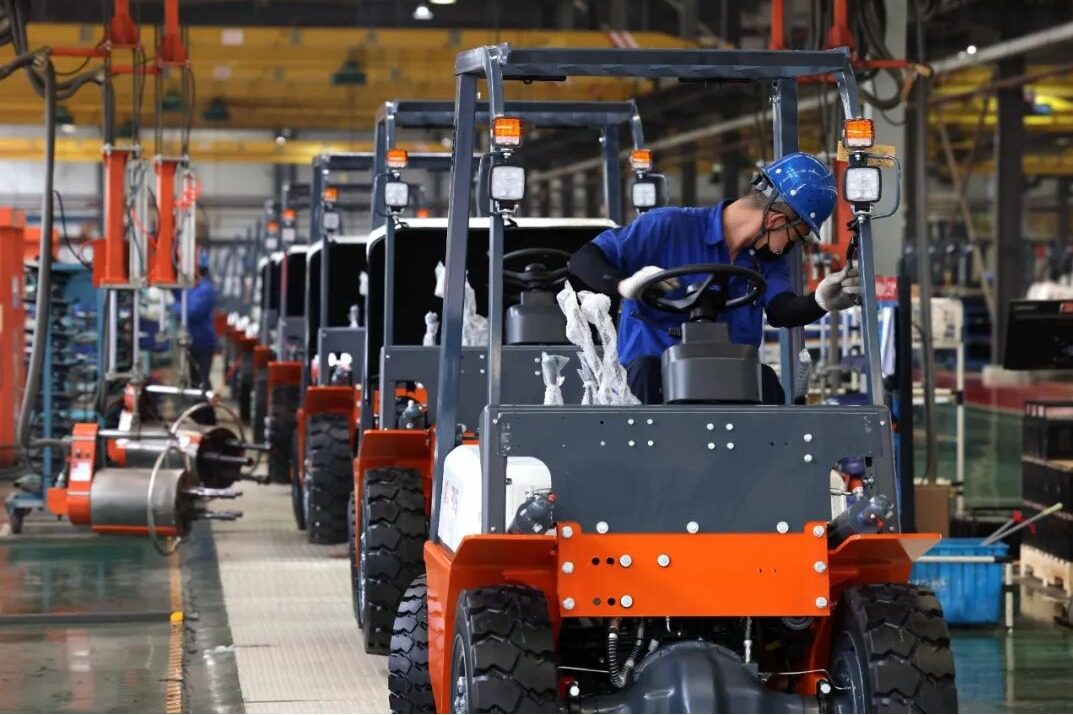 Reading this article requires
In the past two years, Heli has been promoting the development of various types of electric industrial vehicles with lithium battery products as the core, and has stepped up efforts to build an integrated green intelligent logistics integrated solution with electric storage, tractor, AGV and Heli FICS fleet management system as the carrier. Program.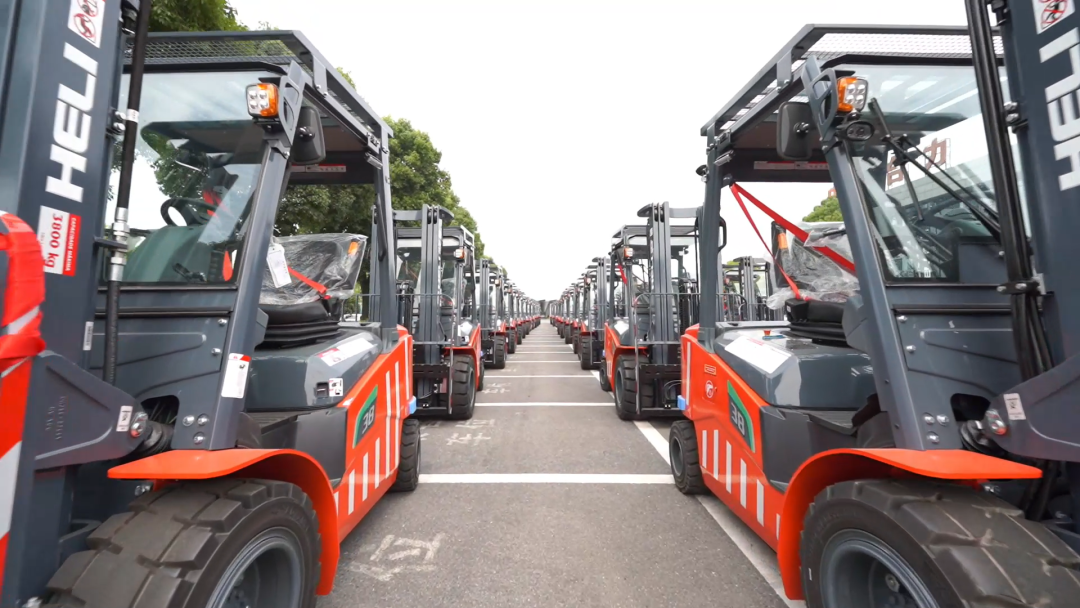 In the face of the raging new crown pneumonia epidemic at home and abroad, Heli Forklift achieved a rise against the market. In June 2022, the delivery ceremony of more than 500 lithium battery forklifts sent by Anhui Heli to South America was grandly held in Heli Industrial Park. At the ceremony site, hundreds of lithium battery forklifts were ready to go, and the momentum was magnificent. Zhou Jun, member of the party committee of Anhui Forklift Group, deputy secretary of the party committee and general manager of Anhui Heli Co., Ltd., said in his speech that in combination with the laws and regulations of various countries and regions, emission policies and customer configuration needs, Heli has continuously launched safety products that meet the requirements of Europe, America, Australia and South Korea. standard products. He pointed out that the delivery of the extra-large lithium battery order in South America is a microcosm of the internationalization of Heli's new energy products, and it is also a practice to help achieve the global goal of "carbon peaking and carbon neutrality".
Heli H4 series electric forklift
Heli started electric vehicle technology research and product development in the 1980s, and has accumulated more than 30 years of experience in electric forklift development. After six years of dedicated research on the synchronous reluctance system, the synchronous reluctance lithium battery forklift will be officially released in 2022!
On August 28, 2022, Heli 2022 new product "H4 series electric forklift" conference and the opening ceremony of the third 828 Forklift Festival were grandly held at the group headquarters in Hefei. The press conference was also broadcast live online, inviting partners, users, and all Heli people to witness together.
According to reports, Heli H4 series 1.5-3.8t electric forklifts are the company's accumulation and insight into the key technologies of electric forklifts for more than 30 years. The new generation of electric forklifts built by the joint efforts will lead the intelligent and networked development of the industrial vehicle industry and contribute to the achievement of the 3060 dual carbon goal.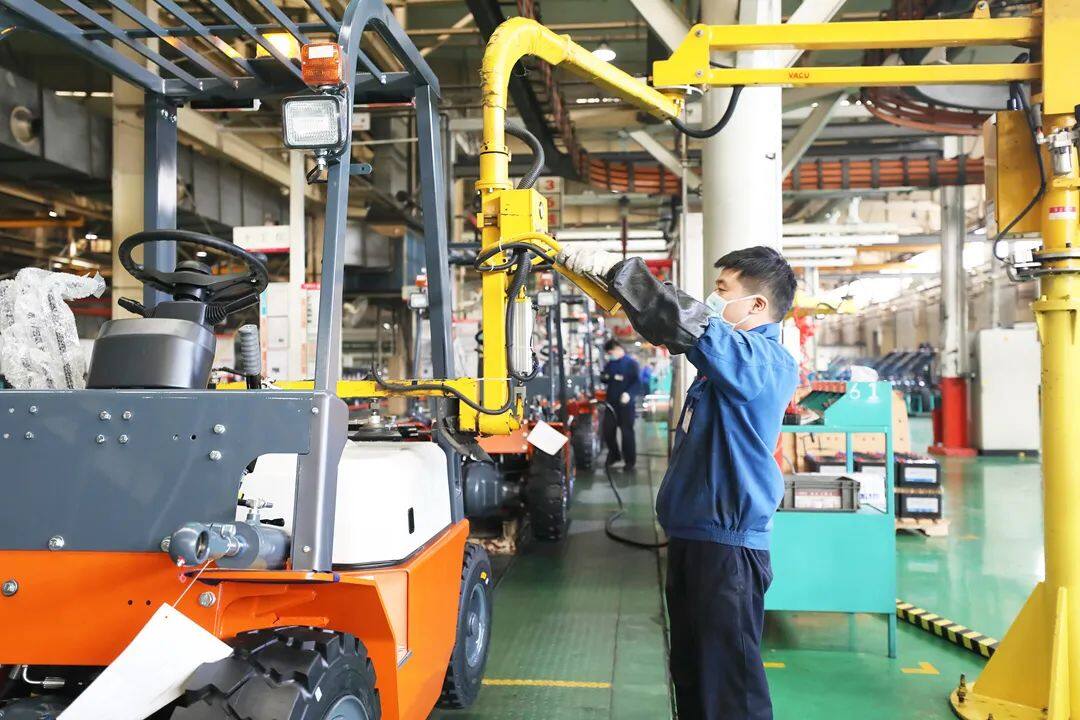 Innovation-driven, digital empowerment. H4 series 1.5~3.8 ton electric forklifts inherit the family design of Heli products, integrate Heli's mature technology and platform advantages, and are compatible with various power forms such as lead-acid and lithium batteries. The H4 series fully applies the modular design concept, and key components such as overhead guards, instrument frames, and control valves are all common. The H4 series adopts a wide-view gantry design, an oversized cockpit, a right-side operating valve stem, a centralized layout of electric motor control, electric special patterned tires, lifting and lowering buffer technology, etc. Humanized and humanized design will bring users a new driving experience.
At present, Anhui Heli has become the largest forklift production, scientific research and export base in China. It is the first enterprise in the same industry to obtain import and export rights. The company's leading products are "Heli, HELI" brand series forklifts, with 24 tonnage Class (covering 0.2-46 tons), more than 500 varieties, more than 1700 models.
Lithium battery forklifts may replace internal combustion forklifts
According to statistics from industry associations, in 2021, the sales volume of China's industrial vehicle industry will exceed the one-million-unit mark for the first time. In 2021, the sales volume will reach 1,099,400 units, a year-on-year increase of 37.38%. Among them, from the perspective of model structure, the total sales volume of lithium-ion forklifts was 330,000 units, a year-on-year increase of 106%.
In 2021, Anhui Heli's lithium battery counterbalanced forklift sales will increase by about 113% year-on-year, nearly 10 percentage points higher than the industry growth rate. The company's lithium battery counterbalanced forklift sales have accounted for about 50% of the first-class electric vehicles. It can be seen that the proportion of lithium battery vehicles in Anhui Heli has increased very quickly. Anhui Heli's 2021 annual report shows that the electric counterbalanced ride-on forklifts produced and sold by the company mainly include a series of products such as lithium batteries, hydrogen fuel cells and lead-acid batteries. During the reporting period, Anhui Heli launched a total of 362 new product models, including 52 electric new energy series products, and continued to promote the development and listing process of new energy series products such as lithium batteries and hydrogen fuel cells.
At the performance briefing meeting on March 21, 2022, Zhang Mengqing, secretary of the board of directors of Anhui Heli, introduced that the company started large-scale production of lithium-ion forklift products on the market in 2017, and the lithium-ionization of vehicles has basically formed a trend. It is suitable for lead-acid batteries, and can achieve safe and fast charging, so there will be more and more products equipped with lithium batteries. At present, the company has the technology and talent reserves to provide lithium battery products in an all-round way. Anhui Heli's lithium-ion counterbalanced forklifts will sell about 12,000 units in 2021, accounting for nearly half of the electric counterbalanced forklifts. The trend of lithium battery forklifts replacing internal combustion forklifts in some scenarios is visible.
Zhang Mengqing revealed that Anhui Heli's fuel cell system is integrated after procurement; the main downstream customers are currently demonstration application projects. Fuel cell forklifts are one of the easier scenarios for hydrogen energy applications, and they have been widely used in markets such as North America. "As the support of industrial policies increases in the future, hydrogen fuel cell forklifts will have good development prospects in the future."
On March 28, the 2022 Atlanta International Logistics Exhibition (MODEX 2022) was held at the Georgia World Congress Center. At this MODEX exhibition, Heli exhibited hydrogen fuel cell forklifts that have been popularized and applied in China, which indicates that Anhui Heli hydrogen energy products have begun to enter the North American market.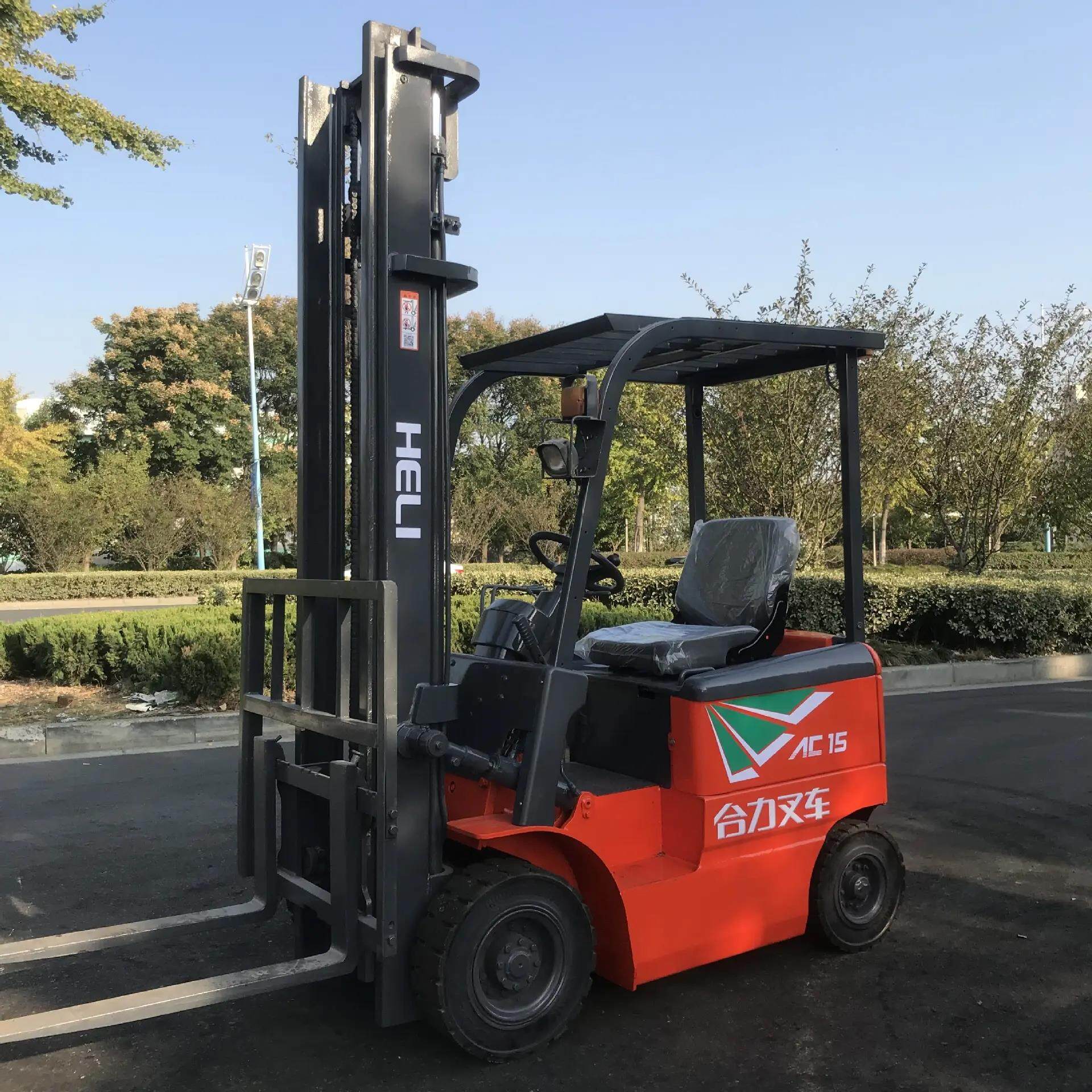 The hydrogen fuel cell forklift exhibited by Heli this time is developed according to the characteristics of the North American market, which fits the usage scenarios and actual needs of local customers, and represents the comprehensive advantage of Heli's R&D innovation strength and participation in international competition. This product is jointly developed by Heli and its strategic partner Infineon, which is completely zero-emission and pollution-free; no external power supply is required, and there is no transfer of pollution sources; the hydrogenation speed is fast, and it can work continuously for a long time; the output power of the battery is constant, and its performance is comparable to that of internal combustion. forklift.
During the 14th Five-Year Plan period, Heli will practice the brand value proposition of "making the world more cooperative", continue to focus on the development goals and industrial layout of electrification, low carbonization, networking, and intelligence, and focus on the whole machine, parts, and aftermarket. , the four major industrial sectors of intelligent logistics system, together with partners to promote the transformation and upgrading of the industry, and jointly provide better products and services for global Heli users.
Focusing on the R&D, manufacturing and sales of industrial vehicles, construction machinery and key parts and components, it has gradually expanded to the field of intelligent warehousing, logistics and handling robots. Over the years, Anhui Forklift Group has been based in Hefei and has a global perspective. Its comprehensive strength is located in the world's industrial vehicle industry. front row. In the future, Heli will further focus on the R&D and layout of electrification, systematization and intelligence, accelerate innovation-driven development, gradually build a new ecosystem for development, and consolidate the four major industrial sectors of complete machine, parts, aftermarket, and smart logistics, with high-quality , low-carbon, intelligent, networked solutions, products and services to return users. Editor/He Yuting
Comment
Please Login to post a comment