Municipal
Xinjiang Ruoqiang County starts key projects in September
The planned total investment of 9 projects in Ruoqiang County is 24.5 billion yuan
After these projects are completed and put into production, a total output value of 40 billion yuan can be realized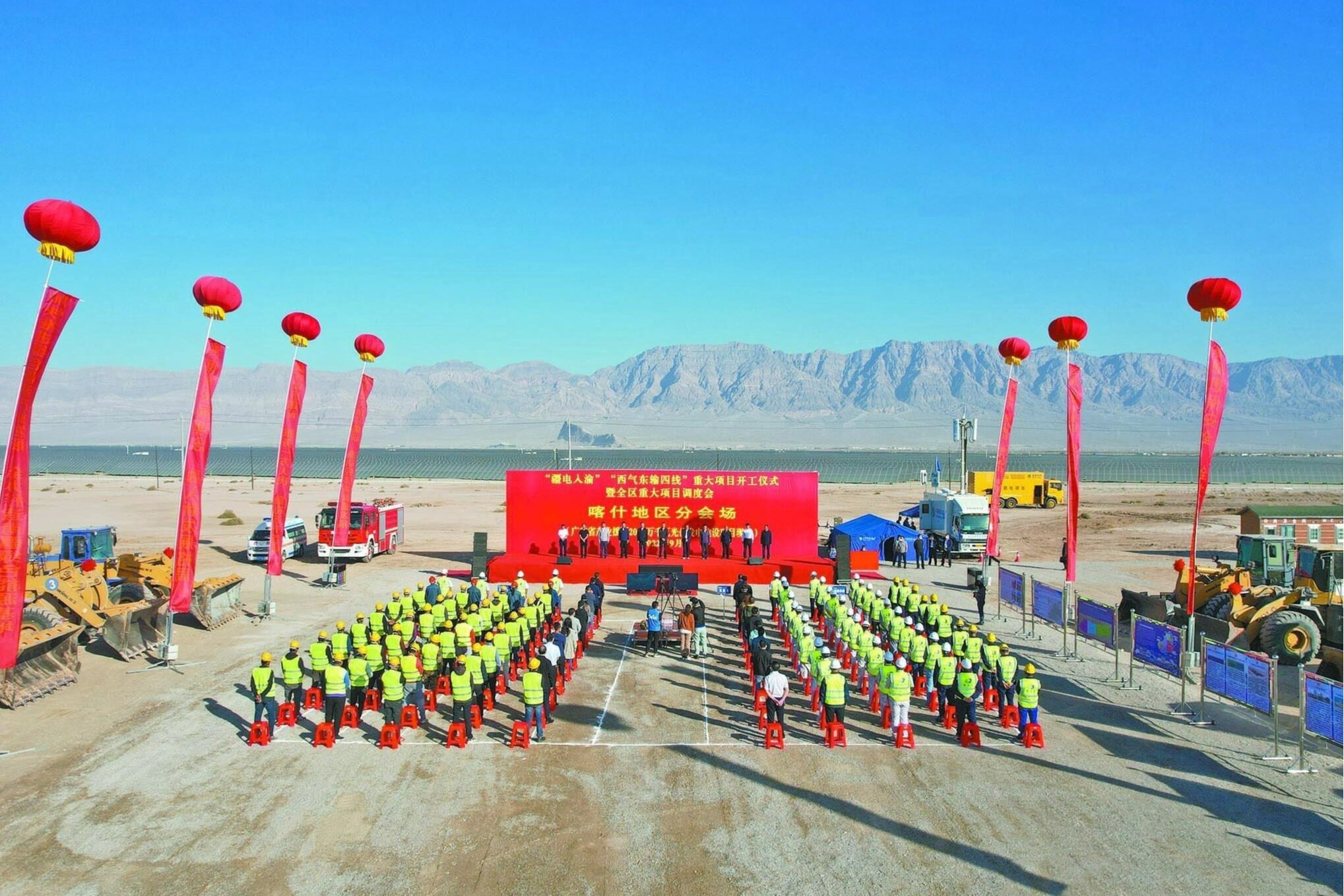 Reading this article requires
On September 28, 2022, the groundbreaking ceremony of major projects such as Xinjiang Electric Power Supply to Chongqing, the Fourth West-East Gas Pipeline and the Bazhou Branch of the Region-wide Major Project Scheduling Conference was held in the New Materials Industrial Park of Ruoqiang County, Xinjiang. It is understood that this concentrated project covers mining development, green energy, modern agriculture, people's livelihood security and other fields, and has both economic and social benefits. They are TBEA Ruoqiang County Wind-Solar Silicon-Based New Material Industry Chain Integration Project, Zhicun Lithium Industry Ruoqiang County Source-Network Load-Storage Lithium-Based New Material Industry Chain Integration Project, SDIC Luoka Ruoqiang County 5,000 tons of lithium carbonate Project, Xinjiang Energy Group Ruoqiang County Tianyang Nano-Microcrystalline New Plate Project, SDIC New Energy Ruoqiang County 100,000-kilowatt solar thermal (storage) + 900,000-kilowatt photovoltaic project, Ruoqiang County New Materials Industrial Park Railway Special Line Project, Ruoqiang County Green Mine Resource Road Project, Ruoqiang County North Interconnection to County Shengli Avenue Project, Ruoqiang County Xiangtian Project with an annual output of 15 million sticks of edible fungi.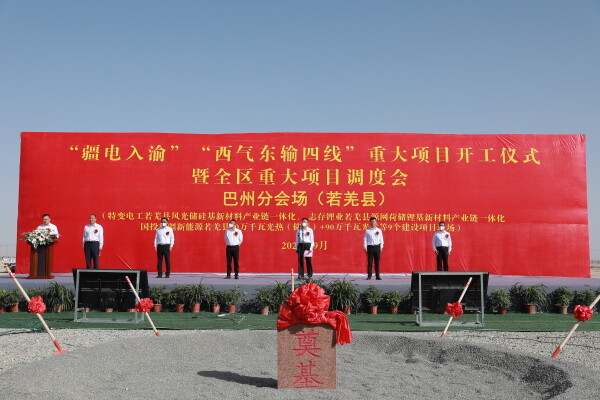 According to Zhu Lei, general manager of Zhicun Lithium Industry Group and chairman of Xinjiang Zhicun Lithium Industry, Ruoqiang County Source, Network, Charge and Storage Lithium-based New Material Industry Chain Integration Project, with a total investment of 12 billion yuan, mainly builds a lithium battery material industry base. A balanced industrial chain of "mining, beneficiation, and smelting" will be formed, which will drive the agglomeration of related industries in the upstream and downstream of lithium battery new energy. The first phase of the project will build a battery-grade lithium carbonate project with an annual output of 60,000 tons, and at the same time build supporting mining and mineral processing projects. After being put into production, the annual output value will be about 50 billion yuan, which can provide employment for 2,000 people.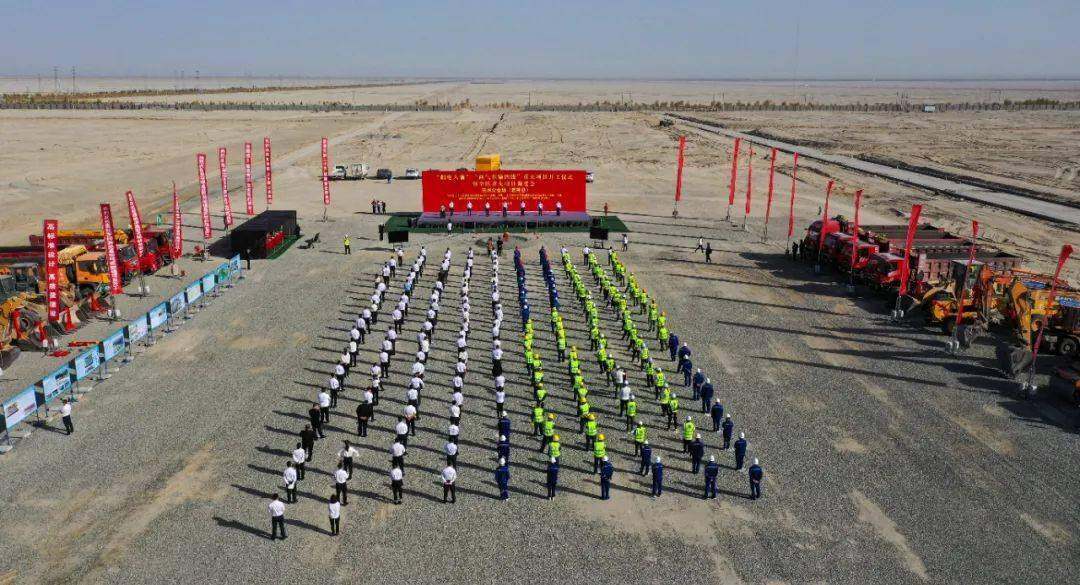 Shu Dayong, deputy general manager of SDIC Lop Nur Potash Co., Ltd., said: "The Lop Nur Salt Lake Lithium Extraction Project uses Lop Nur and salt lake old brine as raw materials to produce lithium carbonate. The design scale is 5,000 tons per year, and the total investment of the project is 856 million yuan. It is planned to be completed in October 2023, and the product will be delivered in December. The advanced production technology and mature technology are adopted to achieve easy operation, low cost, good product quality, and easy informatization and intelligent management and control. After the project is completed, it will be further improved. The comprehensive utilization of Lop Nur resources can promote high-quality development, and can also create new economic growth points and make new contributions to promoting local economic and social development."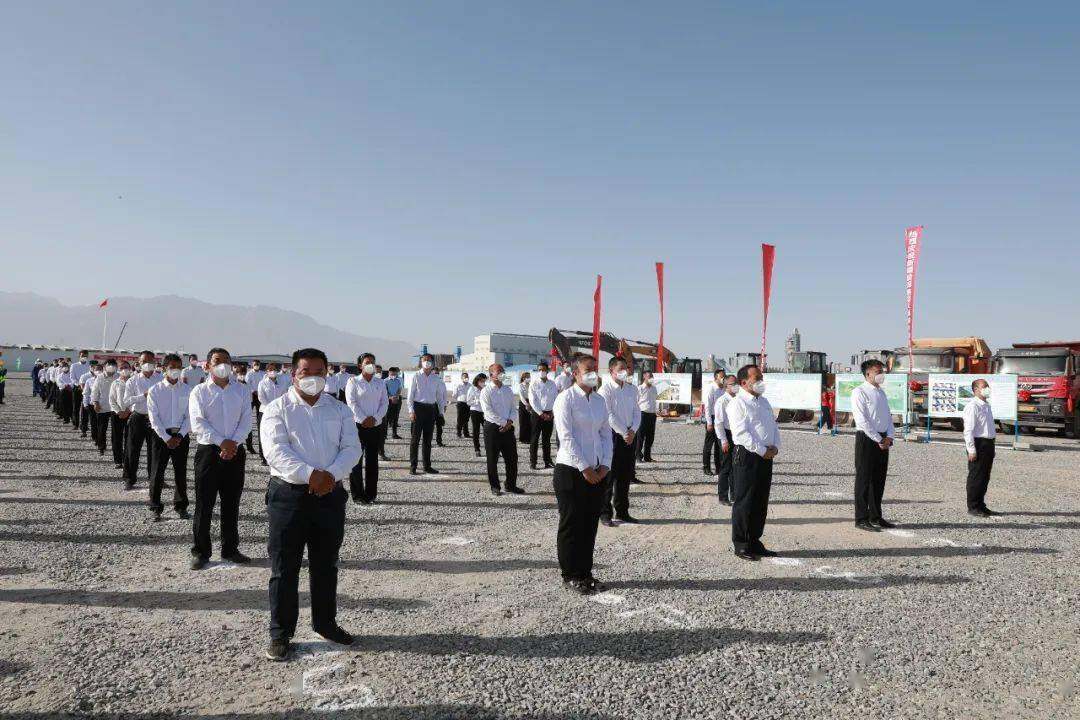 Among the projects started on the same day, TBEA Ruoqiang County wind-solar-storage silicon-based new material industry chain integration project will plan and build wind, solar and storage integrated new energy power generation demonstration bases in the areas of Luobuzhuang, Ruoqiang River and Milan in Ruoqiang , with a total capacity of 5 million kilowatts. After the project is completed, it will build a new development model of the circular industry chain from raw materials to the terminal of the power station, "producing green energy with green energy", and create a "green energy production area, green energy conversion area, and green energy consumption area" in Bazhou Ruoqiang. The green energy base will help Bazhou build a modern energy economic system supported by new energy and strategic emerging industries.
Hu Youcheng, member of the Party Committee and Vice President of TBEA Co., Ltd., said: "Ruoqiang County is rich in scenery green resources, clean energy, and mineral resources. TBEA makes use of Ruoqiang's quartz mine resources and Ruoqiang's scenery. resources, and create a new base and new model of green energy development integrating source, network, load and storage. The completion of these projects will provide an important guarantee for the rapid economic and social development of Xinjiang."
The concentrated start of the nine projects is an important milestone in the high-quality economic development of Ruoqiang. After the project is completed, the resource advantages of Ruoqiang County will be further highlighted, the industrial structure will be further upgraded, and the total economic volume will be further improved, which is very important to promote the high-quality development of new materials and new energy industries in Ruoqiang County and cultivate industrial clusters with an output value of 100 billion yuan. significance.
Zhai Pengjia, deputy secretary and director of the Party Group of Ruoqiang County Bureau of Commerce and Industry Information Technology, said: "The key industrial projects such as high-purity silicon, lithium carbonate, and new energy that have started construction this time will create a new material industry such as silicon-based and lithium-based for our county. Chain integration provides a basic guarantee. We will do a good job in industrial planning, further strengthen the guarantee of enterprise services, and go all out to promote the early completion and commissioning of projects, and continuously improve the level of industrial modernization and core competitiveness."
In recent years, relying on its location advantages and resource endowments, Ruoqiang County has actively seized the strategic opportunity of "dual carbon", and has accelerated the promotion of new silicon-based, lithium-based and fluorine-based materials around the advantageous mineral resources such as quartzite, spodumene and fluorite. , salt chemical industry and new energy "five leading industries" development. In particular, with the official start of construction of 200,000 tons of high-purity silicon, 120,000 tons of lithium carbonate and 5,000 tons of salt lake lithium extraction projects, if the economic and social development of Qiang County ushered in a new stage of development, it will also contribute to Bazhou silicon-based, The development of the lithium-based industry has taken a substantial step from "0" to "1". Editor/He Yuting
Comment
Please Login to post a comment