Central enterprises
Ningbo Zhoushan Port Liuheng Highway Bridge Phase II Project Won the Bid
The total length of the project route is 18.782 kilometers, with a total of about 17764m of main bridges
The planned construction period of this project is 1733 calendar days, and the bid price is 9.858 billion yuan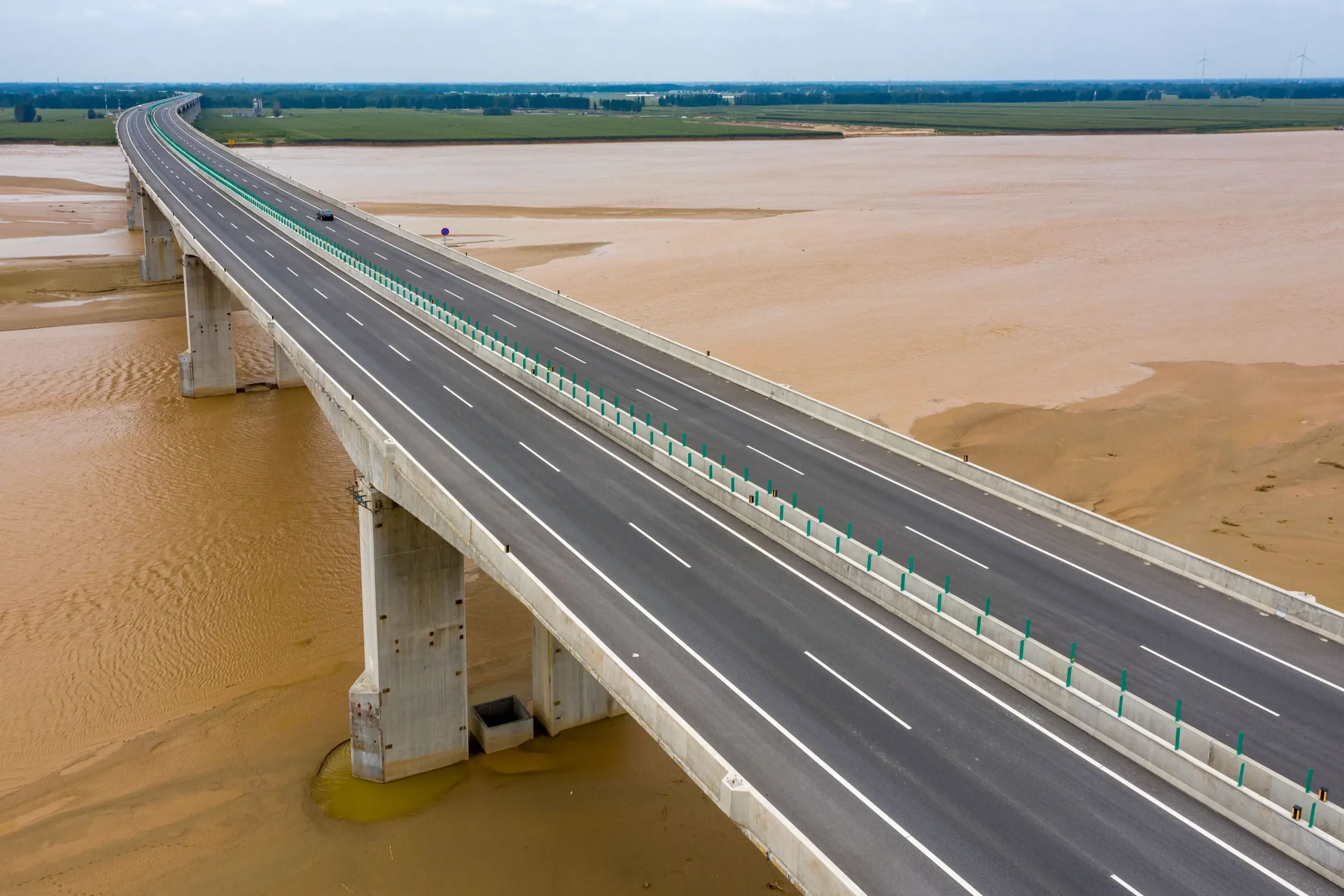 On September 29, 2022, the Zhoushan Municipal Transportation Bureau released the announcement of the bidding results for the construction of the second phase of the Ningbo Zhoushan Port Liuheng Highway Bridge Project in Zhejiang Province. The project was won by the China Railway Construction Bridge Engineering Bureau consortium with a bid price of 9.858 billion yuan .
Project Overview
The second phase of Liuheng Highway Bridge Project in Ningbo Zhoushan Port, Zhejiang Province starts from the southwest side of Liuheng Island and the south side of Ganyan outside Ganyan Village. Connection, the route passes through Xiaoguojuwei Reclamation Area, enters the sea at Huoshaoshanzui, and sets up the Shuangyumen Navigation Hole Bridge to cross the Shuangyumen Waterway. After logging in on Fodu Island, set up Fodu Interchange, and then the route goes westward into the sea, and the Qinglongmen Navigation Hole is set up. The bridge spans the Qinglongmen waterway. After logging in on Meishan Island, the second-phase main line part of Meishan interchange and two ramps in the direction of Zhoushan will be implemented. The end point of the route is K19+402, and the total length of the route is 18.782 kilometers. Keywords: engineering news, engineering construction information, engineering construction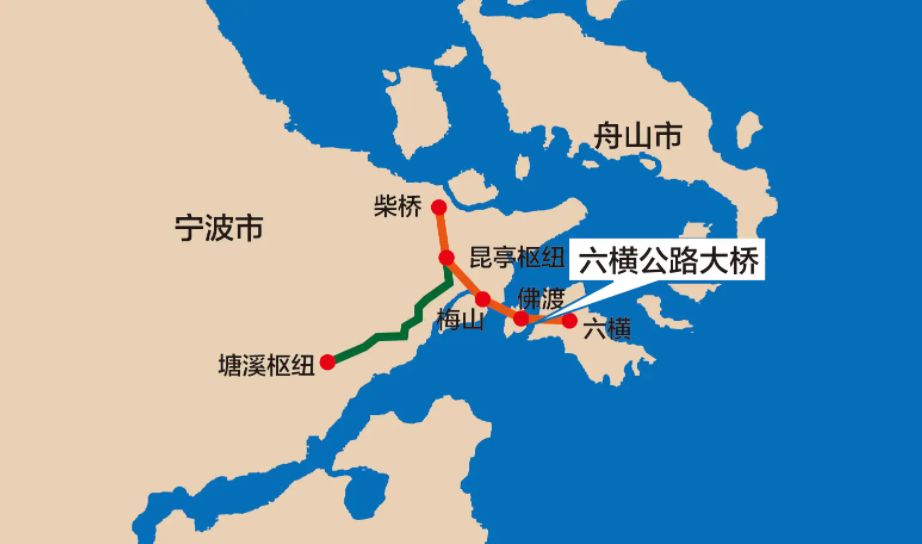 The whole line has a total of about 17764m of main line bridges, of which the super bridge is about 16877m, including Jizhi Bridge, Shuangyumen Navigation Bridge and Qinglongmen Navigation Bridge, about 887m/2 bridges; there are 2 interchanges and 1 ramp toll station. 1 main line toll station, 1 management center, 1 maintenance work area, 1 parking area, 1 traffic police and road administration management rooms, 1 over-limit checkpoint, and necessary comprehensive facilities.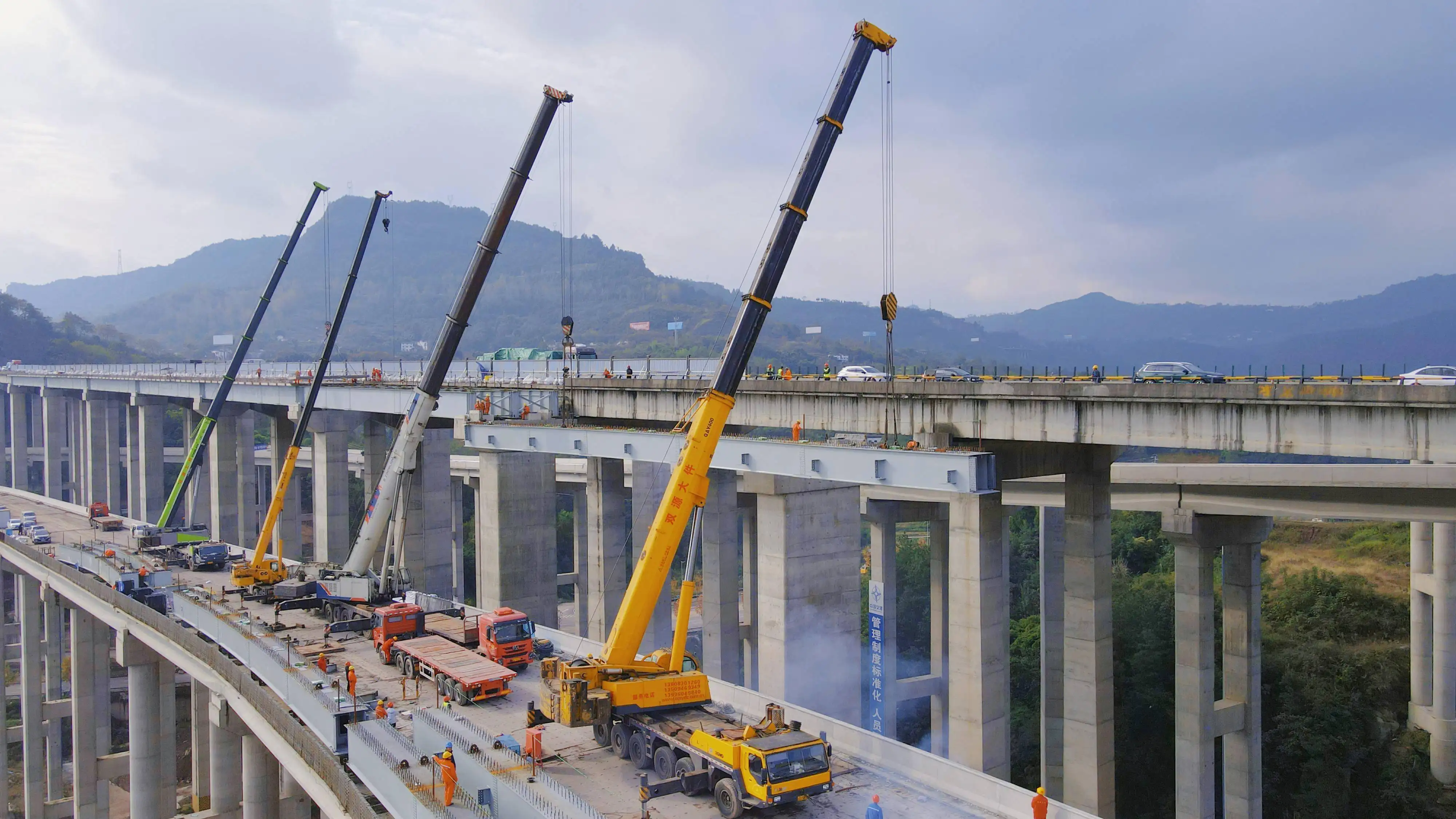 Bidding Information
The first bidder for this project: China Railway Construction Bridge Engineering Bureau Group Co., Ltd. and China Railway Construction Port and Shipping Bureau Group Co., Ltd. Consortium, the bid price: 9.858 billion yuan. Congratulations to the winning bidder!Editor/Zhao E