Equipment
Shantui's first push-installed machine in China was delivered in Hong Kong
Shantui's first push-to-install machine integrates Weichai engine, Linde hydraulics, Shantui transmission and four wheels
This is a new product that can partially replace excavators and loaders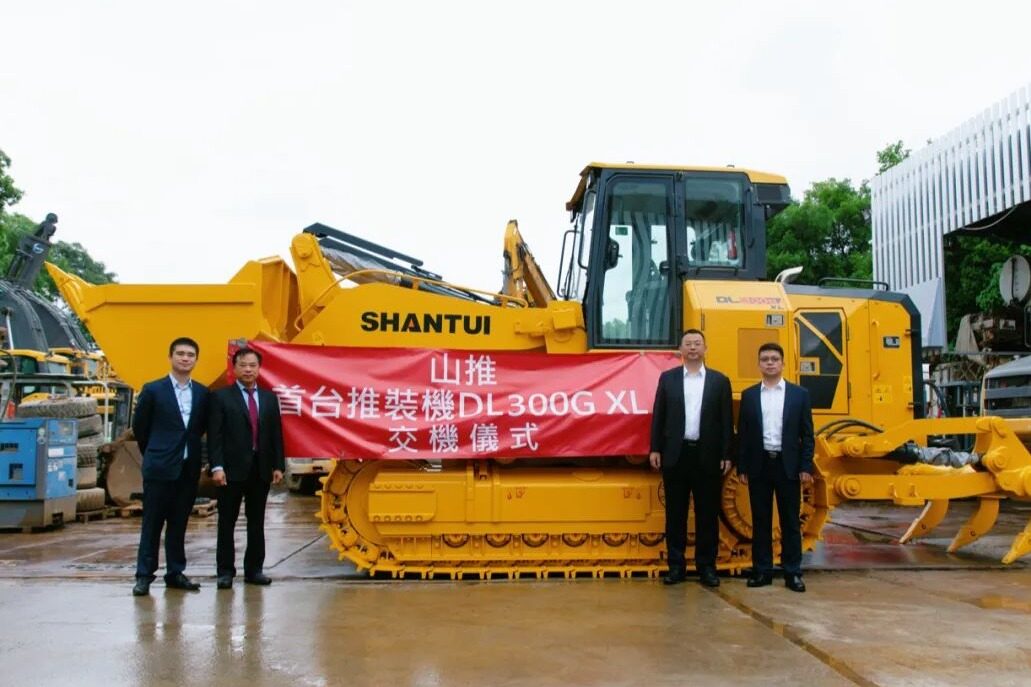 On the morning of September 30, 2022, in Hong Kong, China, the DL300G XL push installation and delivery ceremony of Shantui No. 001 was grandly held here. Shantui Export Company, Hong Kong customers and important guests witnessed this milestone moment together.
Shantui's first DL300-G push-installer in China has attracted much attention from the industry since its debut in early August this year. This product embodies the precipitation of Shantui's 70 years of ingenuity and "intelligence" manufacturing technology, breaking the monopoly of foreign technology. , marking that Shantui adheres to the brand mission of "making construction easier", keeps an eye on market trends, and takes a more solid step towards "being a leader in smart construction solutions".
At the delivery ceremony, Chang Yang, Chairman of Shantui Export Co., Ltd., delivered a speech, saying, "2022 is the 25th anniversary of Hong Kong's return to the motherland, and it is also the second anniversary of Shantui and Hong Kong customers to start win-win cooperation. Coinciding with the coming of the National Day, Shantui took this opportunity to We have the opportunity to bring the latest products and gather with you in Hong Kong to jointly create opportunities for cooperation, deepen the friendship between the two sides, and contribute to the future construction and development of Hong Kong."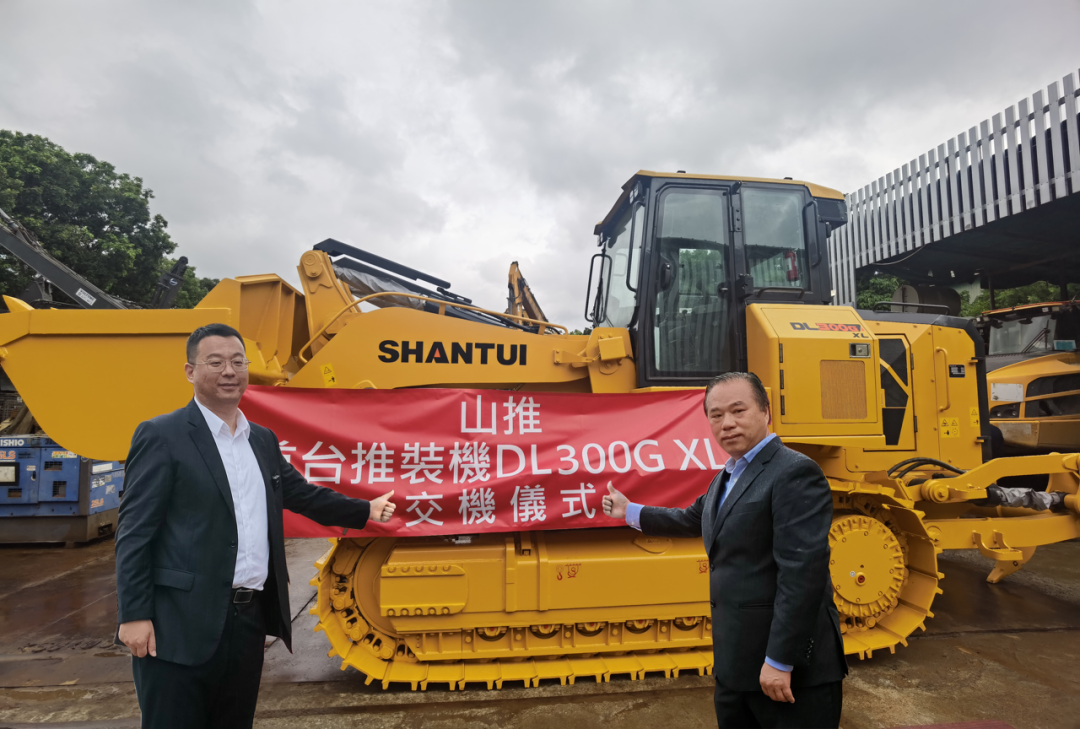 DL300G push-installer is based on Shantui's more than ten years of hydrostatic drive technology, integrates the golden core of Shandong Heavy Industry Group and a number of technological innovation advantages, and integrates Weichai engine, Linde hydraulic, Shantui transmission and four-wheel drive. A brand new product with a "golden core". It is a brand-new construction machinery and equipment that integrates the functions of loading, moving, leveling, lifting, unloading, and slope operations. With excellent work efficiency and economic performance, it can partially replace the application of excavators and loaders.
The product is equipped with Weichai's exclusive WP10H four-stage emission engine, which has self-adaptive load, high comprehensive equipment construction efficiency, energy saving and environmental protection.
At the event, the customer was very grateful that the world's first delivery ceremony was held in Hong Kong. "Since we have cooperated with Shantui for two years, we have achieved mass sales of bulldozers, road rollers, loaders and other products, which are the third largest in Hong Kong International Airport. The runway, SUEZ landfill, Discovery Bay golf course and other benchmarking projects have played a leading role in the construction of auxiliary equipment, which has enhanced Shantui's brand influence in Hong Kong. The company will cooperate more closely with Shantui through this delivery promotion event. We will further focus on the needs of Hong Kong customers, give back to customers with better products and better services, and cooperate sincerely to achieve a win-win future."
"Customer satisfaction is our aim" is not just a slogan, it is Shantui's commitment to thousands of customers, but also its high standards and high requirements for itself! In recent years, Shantui has continued to promote the improvement of quality and efficiency of enterprises, adhered to innovation and leadership, integrated digital technology into new product introduction, R&D and manufacturing links, increased R&D investment, and built construction machinery, new energy products, and smart construction technology. Our own core competitiveness, with technology and innovation, contribute to the road of innovation and development of great powers!
The successful delivery of Shantui's first push-installed machine this time is a further demonstration of Shantui's brand influence, and it is another win-win cooperation between Shantui and its customers. In the future, Shantui will continue to keep up with the market demand, adhere to the mission of "making construction easier", continue to build the core competitive advantage of products, maintain brand vitality with independent technological innovation, and actively promote the intelligent transformation and upgrading of the entire construction machinery industry, so as to serve China's The equipment manufacturing industry will contribute more Shantui power to the "manufacturing power"! Editor/He Yuting