Company
BYD Forklift Helps Sino Korean Petrochemical Clean Production
Sino Korean Petrochemical has successively purchased several sets of BYD 3T and 3.5T counterweight forklifts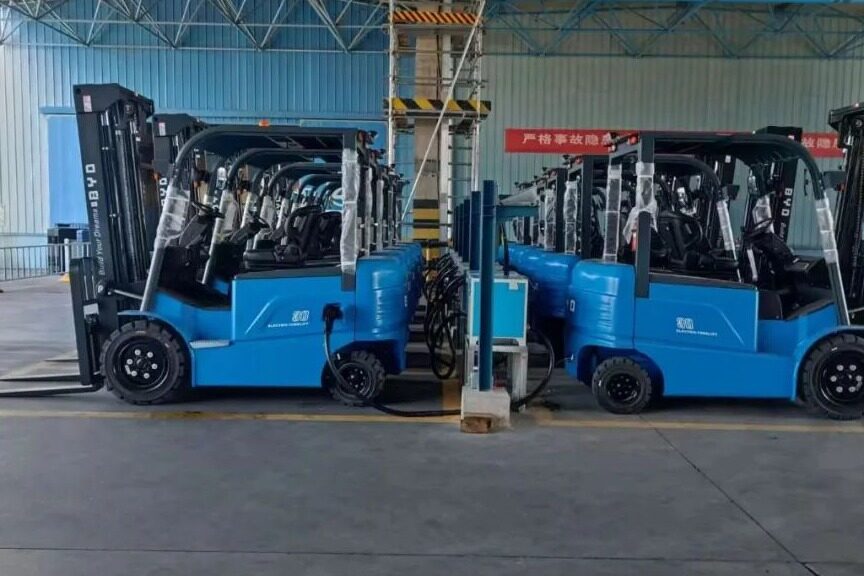 No matter how time goes by, Wuhan is still like a clear river, with luxuriant grass and continuous rivers. Besides the beautiful scenery of rivers and rivers, Wuhan has more reputation. With the continuous progress of modernization, a number of excellent enterprises have taken root and grown here, and achieved extraordinary achievements.
Under such a situation of competition, China South Korea (Wuhan) Petrochemical Co., Ltd. (hereinafter referred to as Sino South Korea Petrochemical) is still unique. As a large-scale integrated refining and chemical enterprise jointly established by Sinopec Group and SK Company of South Korea, it has become the largest refining and chemical production base in central China. It is composed of two parts: refining plant and ethylene plant, and can produce gasoline, diesel, aviation kerosene, naphtha "Triphenyl", liquefied gas, sulfur, petroleum coke and other products, as well as the first set of large-scale ethylene with fully independent intellectual property rights in China, currently has an ethylene production capacity of 1.1 million tons/year, with a total of 15 sets of main units, mainly producing polyethylene, polypropylene, ethylene oxide, ethylene glycol, butadiene, styrene, "triphenyl" and other products.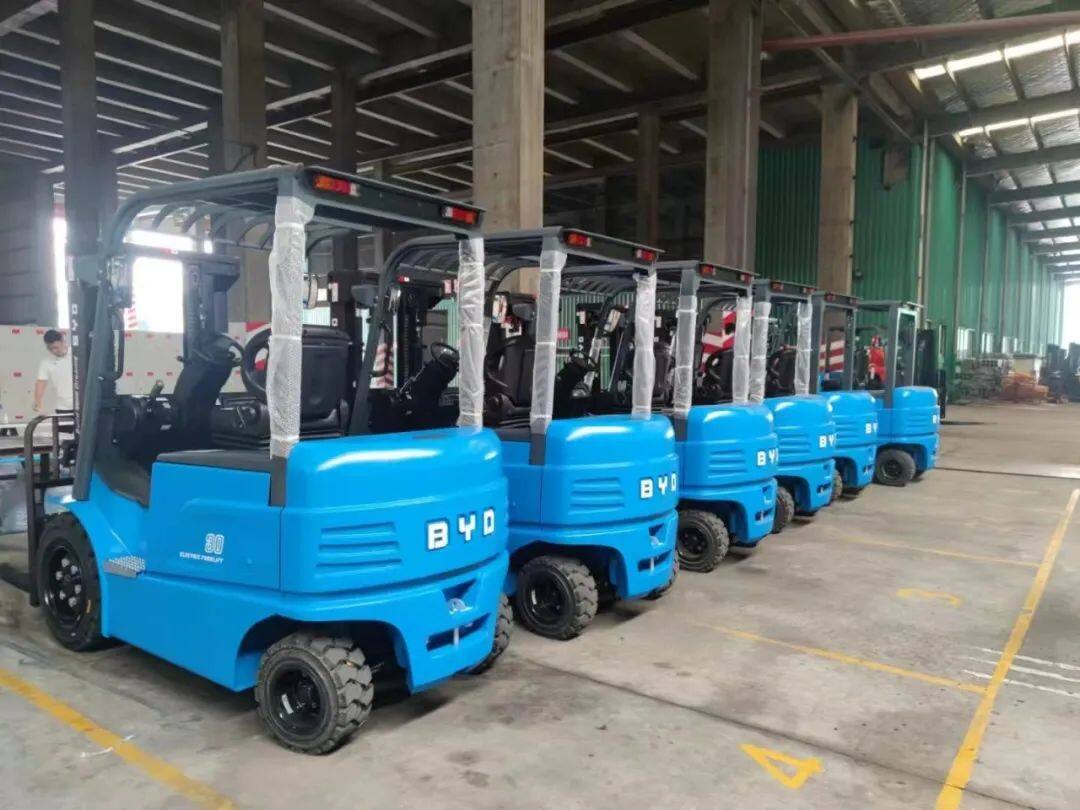 For Sino Korean Petrochemical, there is more than one aspect of excellence. In addition to outstanding performance, it is also a well-known "environmental practitioner". It not only injects "fresh blood" into the market in terms of products, but also constantly innovates and upgrades in terms of low consumption and energy conservation, and always practices a sense of social responsibility of an enterprise. It has also won many honorary titles such as the Green Factory of the Ministry of Industry and Information Technology of the People's Republic of China, the Green Factory of the China Petrochemical Federation, and the Clean Production Enterprise of Wuhan City. Perhaps it is because of the same green environmental protection concept that BYD forklift has reached cooperation again and again, which also makes BYD forklift provide strong support and assistance for their cleaner production.
Similar vision and pursuit will eventually bring the distance closer. In the production base of Sino Korean Petrochemical, BYD lithium forklift has always appeared in the production and handling links. Since the initial cooperation in May 2022, Sino Korean Petrochemical has successively purchased several sets of BYD 3T and 3.5T counterweight forklifts, which have been successively used in its production base in Wuhan, basically meeting the handling requirements for different loads in the production process. The BYD lithium iron phosphate battery carried by the BYD lithium battery forklift has no heavy metal pollution and zero emission during use, no exhaust pollution from internal combustion forklift, and avoids the problem of acid mist emission from traditional lead acid battery forklift, which has no impact on human body and storage environment. In addition, the quick charging and strong kinetic energy of BYD's lithium forklift also save its operation and maintenance costs to a certain extent, which are also important factors for BYD's continued popularity. There are hills and valleys in our hearts, mountains and rivers in our eyes, and we are always on the way to cohere and empower "double carbon"!Editor/Xing Wentao