Wind power
Blockbuster! Bidding for 910MW power generation project units started
The total installed capacity of the Pingquan Wind Power project is planned to be 300MW with no more than 60 units
The total installed capacity of the Saemangeum offshore wind power project in South Korea is not less than 100MW, and the number of deployment sites is 23
Recently, three wind power projects have started bidding for wind turbines with a total capacity of 910MW. These include a 300MW wind power project in Hebei, a 510MW offshore wind power project in Shandong and a 100MW wind power project in South Korea. The details are as follows:
Pingquan 300MW wind power project
Pingquan 300MW wind power project is located in the mountainous area in the north of Pingquan City, Chengde City, Hebei Province, involving Maolangou Township, Pingfang Manchu and Mongolian Township, Beiwujiazi town, etc. The site covers an area of about 350km2. The central location is about 19.6km southwest of Pingquan City. G11 and G239 pass through Fengning County, and S244 passes near the field.
The total installed capacity of the project is planned to be 300MW. A single wind turbine with a capacity of 5.0MW ~ 6.0MW is planned to be installed. The number of wind turbines is not more than 60.
Interested bidders should log on Hebei Public Resources Trading Service Platform and Hebei Bidding and Procurement Service Platform to download the electronic bidding documents from 09:00 on October 14, 2022 to 17:00 on October 20, 2022. The deadline for submission of tender documents is 09:00 on November 08, 2022.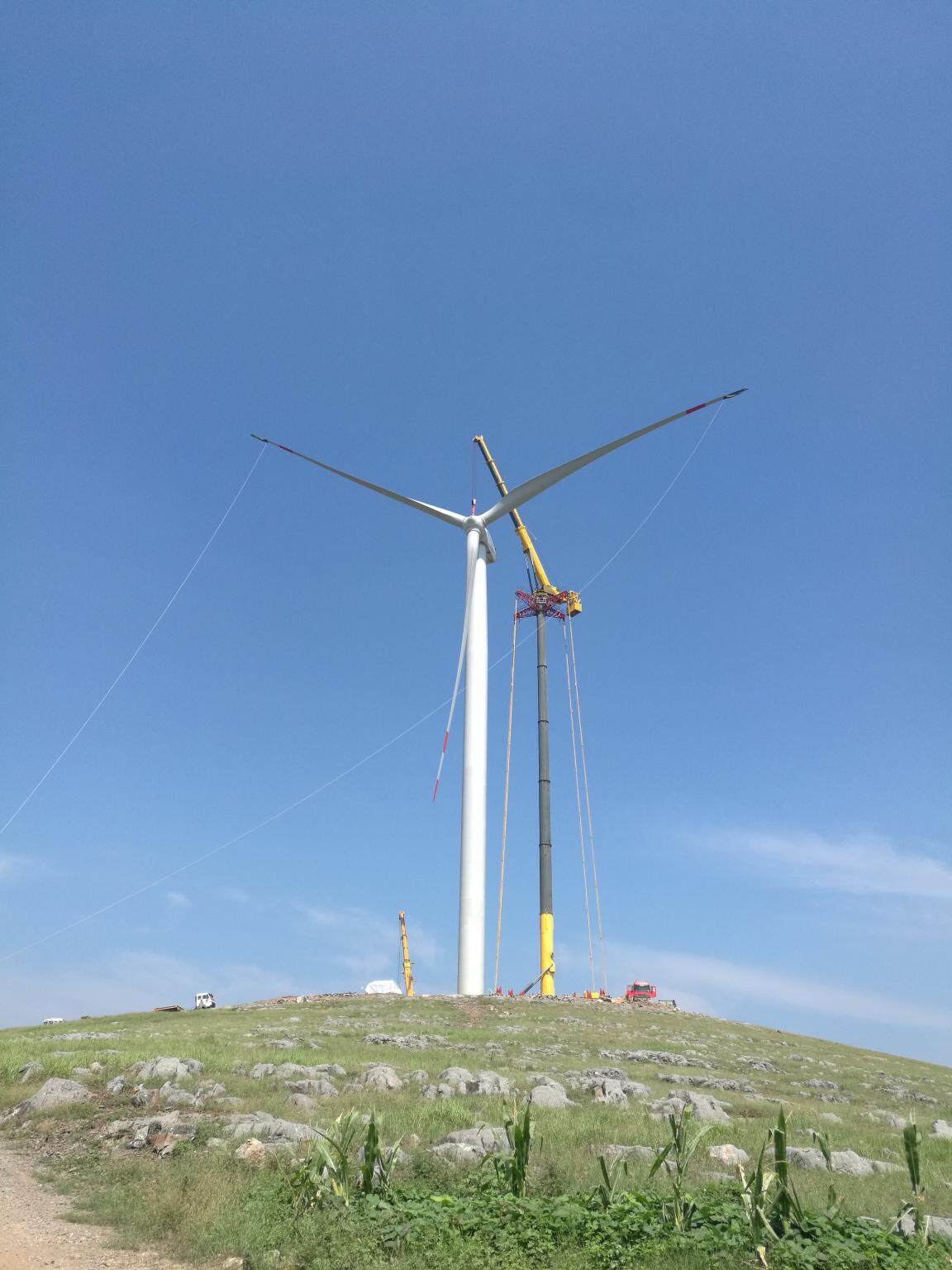 Offshore wind power project at BW site in Huaneng Shandong Peninsula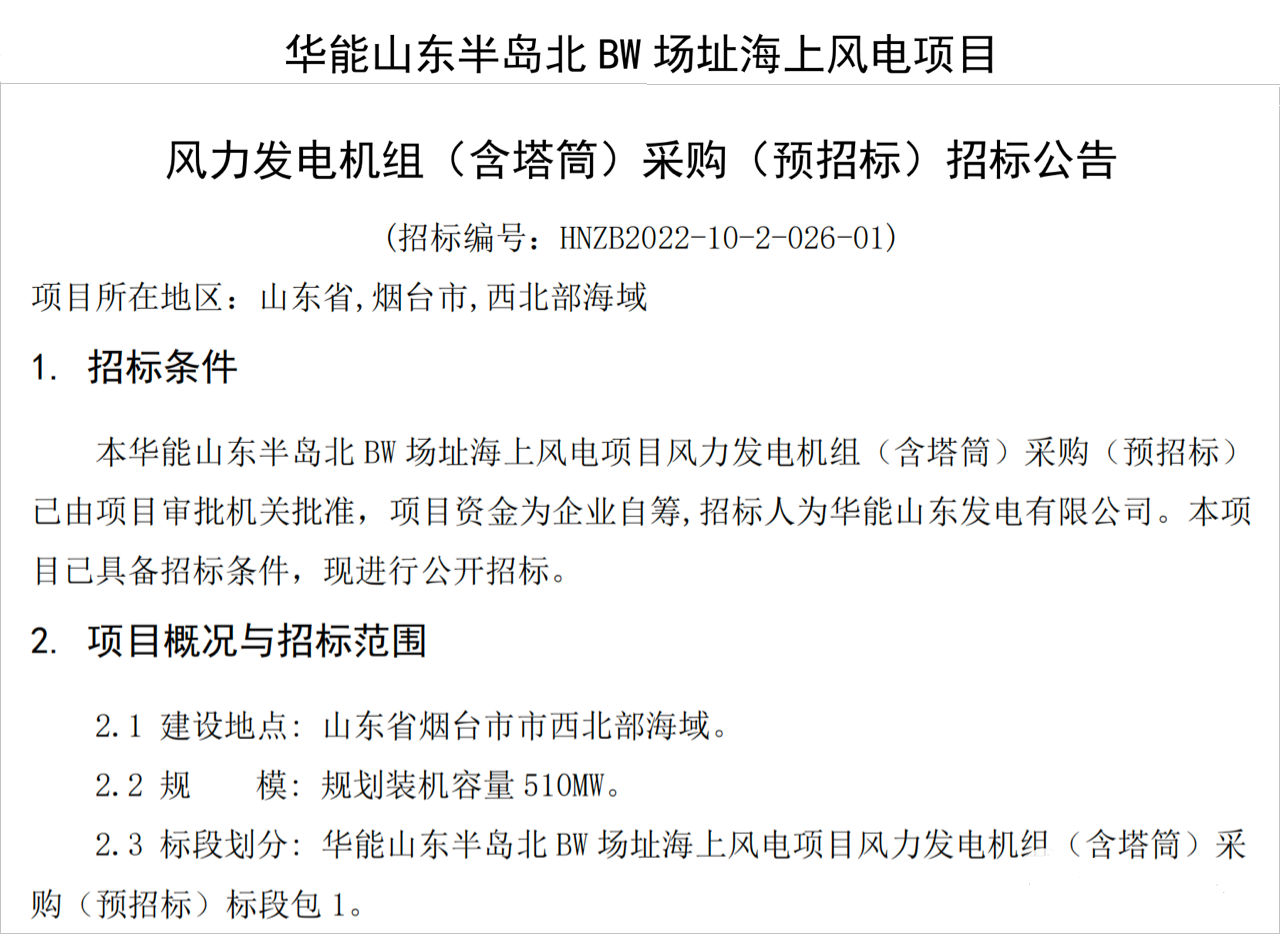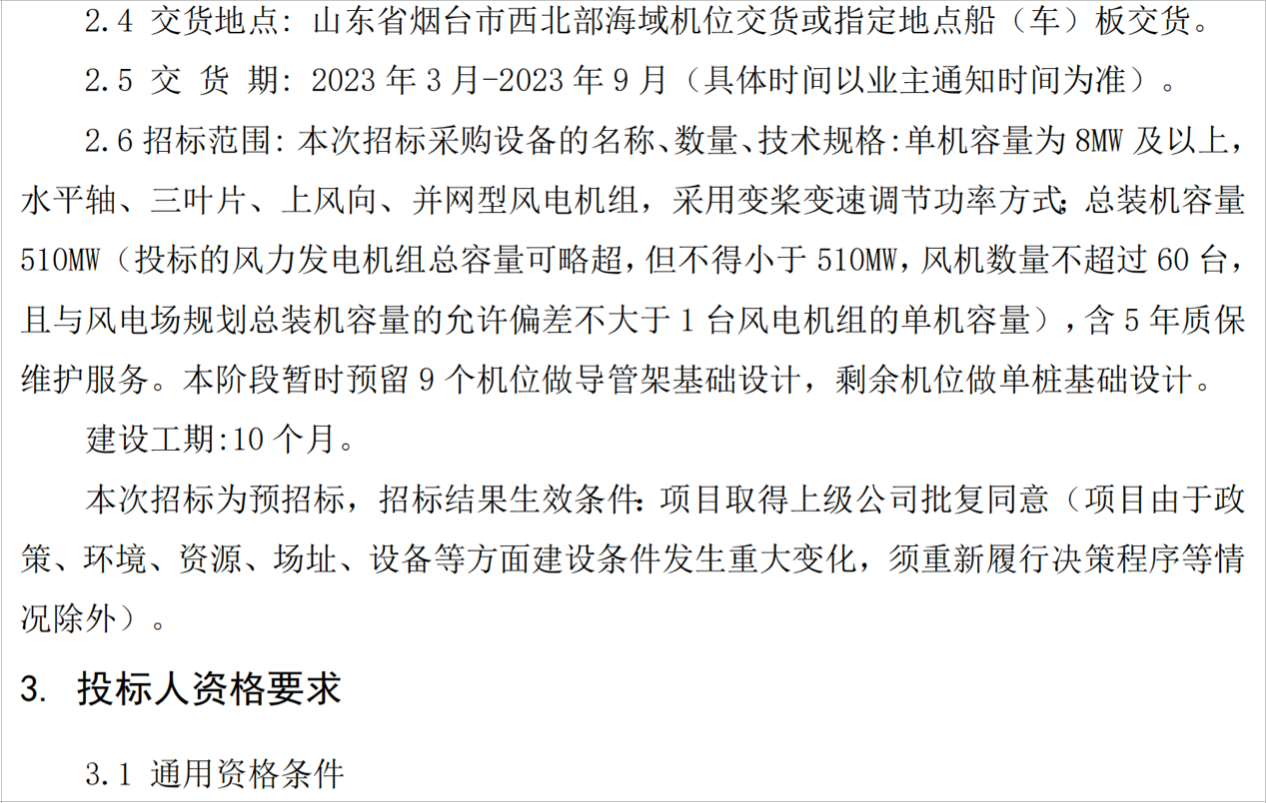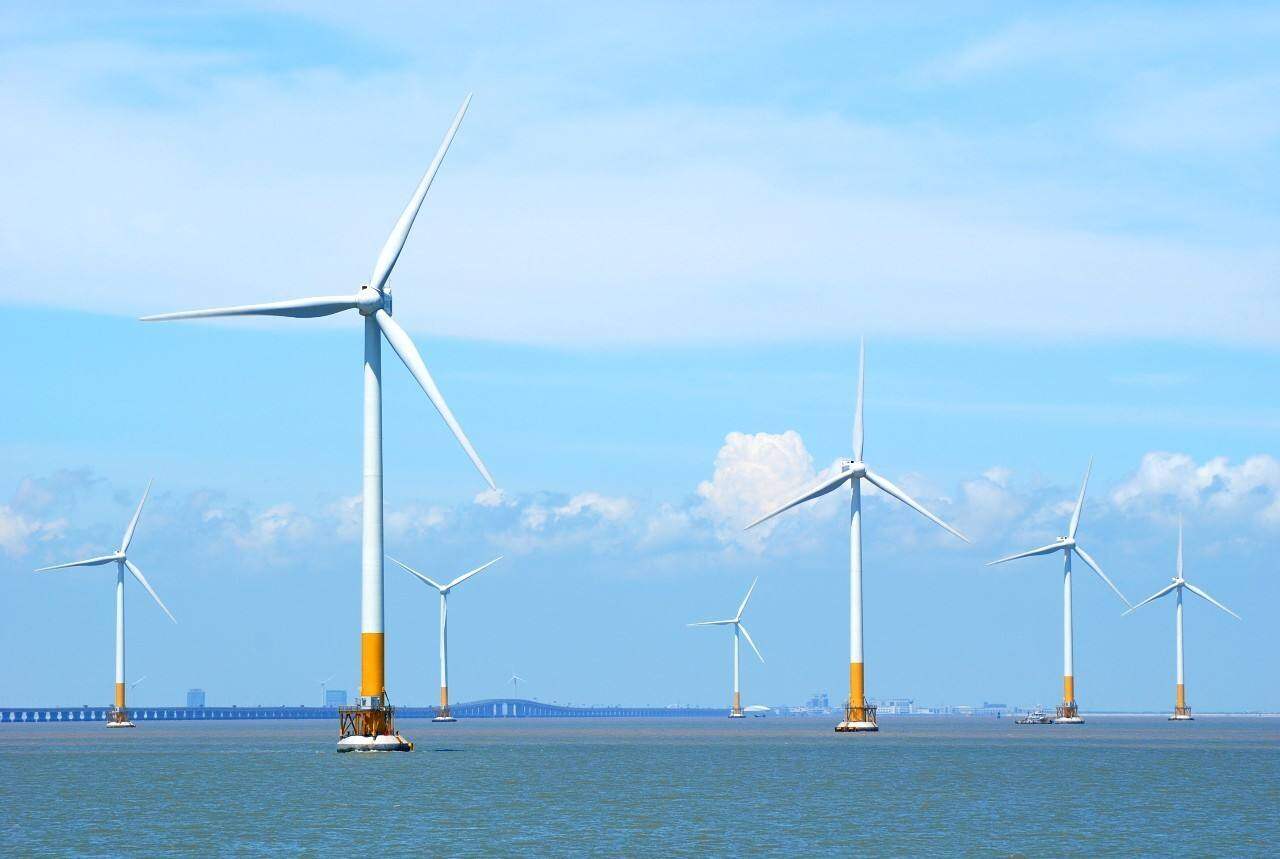 Shanxi Yuan South Korea Saemangeum offshore wind Power Project
The project is located on the east side of Saemangeum Shoreline 4 breakwater on the west coast of North Jeolla Province, South Korea, about 200 kilometers away from Seoul. The project is a wind power plant with a capacity of 100MW. Northeast to Gunsan City about 25 kilometers, southeast to Fuan county about 24 kilometers, east to Jindi city about 3.5 kilometers, southeast to Yi about 34 kilometers.
The planned capacity of the project is 100MW, and the number of machine sites is 23. The capacity of the tender machine is not less than 4.5MW, and the total installed capacity is not less than 100MW.
Potential bidders who are interested in participating in the project should register under the bidding bulletin board of China Nengjian Electronic Procurement Platform before 11:00am on October 17, 2022. Registration period: Oct 13, 2022 to Oct 17, 2022 Deadline for submission: 9:00am, October 27, 2022. Editor/Zhao E