Interconnection
CGN and the Lao government signed a memorandum of understanding on cooperation
The signing ceremony was held in six cities in three countries: Beijing, Shenzhen, Guangzhou, Kunming and Kuala Lumpur, Malaysia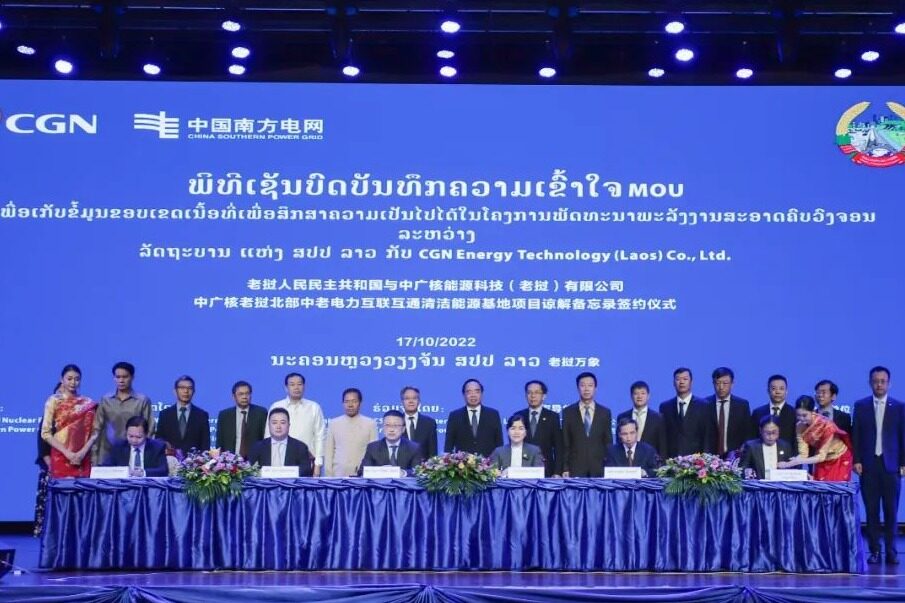 On October 17, 2022, winter again in ginger, Chinese ambassador to Laos, Laos project investment minister candy firm, China guangdong nuclear group co., LTD., vice general manager of Li Yilun etc, under the witness of China guangdong nuclear energy international holdings co., LTD and the Laotian government signed in vientiane Laos northern Laos Laos power clean energy base, connectivity cooperation memorandum of understanding, This marks the official start of the preliminary work of Laos' largest energy investment project so far, and also marks the further expansion of CGN's clean energy layout along the Belt and Road.
Dai Honggang, Vice president of CGN Energy International and chairman of Edla Power Holding Co., LTD., and Peng Wan Uthavong, Vice minister of Planning and Investment of Laos, respectively signed the agreement on behalf of the two sides. According to the agreement, Ed power holdings co., LTD. Will the depth of cooperation in the energy field with the Lao government, in northern Laos makes the scenery storage integration water clean energy demonstration base, as an important support of Laos electric connectivity project, project planning, phased implementation, generated power will be in China, and Laos, Thailand, Cambodia and other asean countries is given. According to the plan, the first phase of the project will be started in 2023 and commercial operation will be realized in 2024.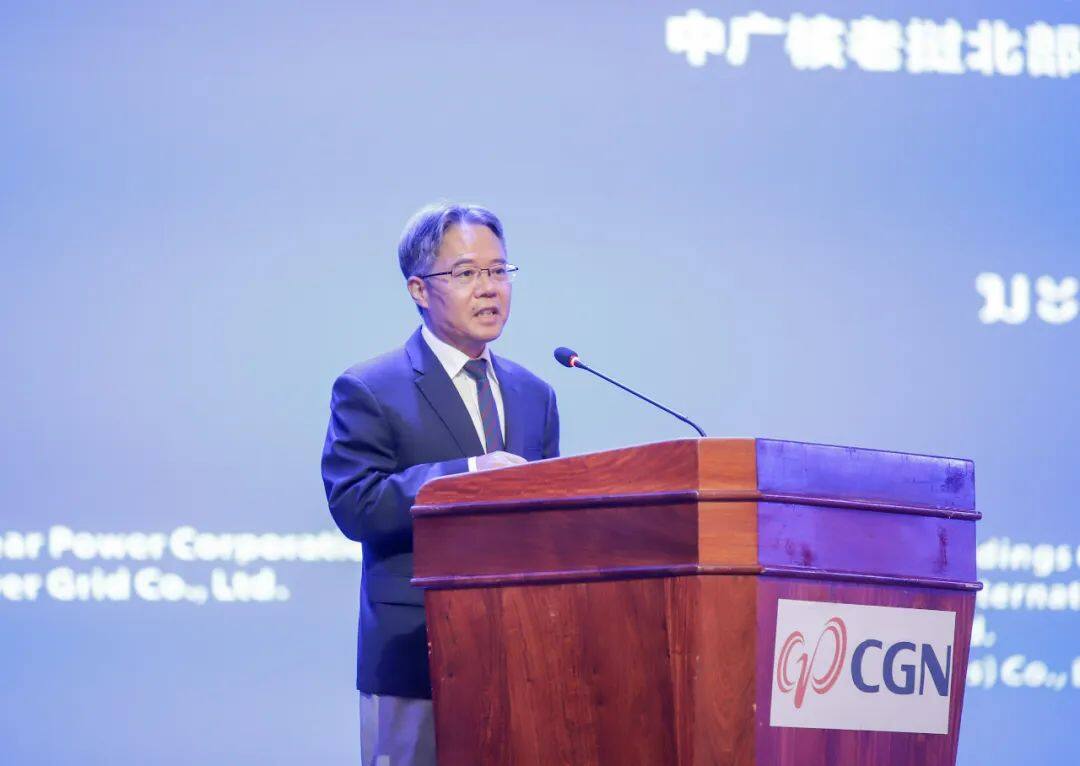 In this process, we are willing to share our experience with Laos. While promoting mutually beneficial cooperation between China and Laos, we also hope to enhance Laos' capacity for independent development through cooperation. China is willing to continue to provide useful experience and necessary assistance for Laos' development. We hope and believe that the clean energy projects signed this time will make positive contributions to the development of Laos and the building of a China-Laos community with a shared future.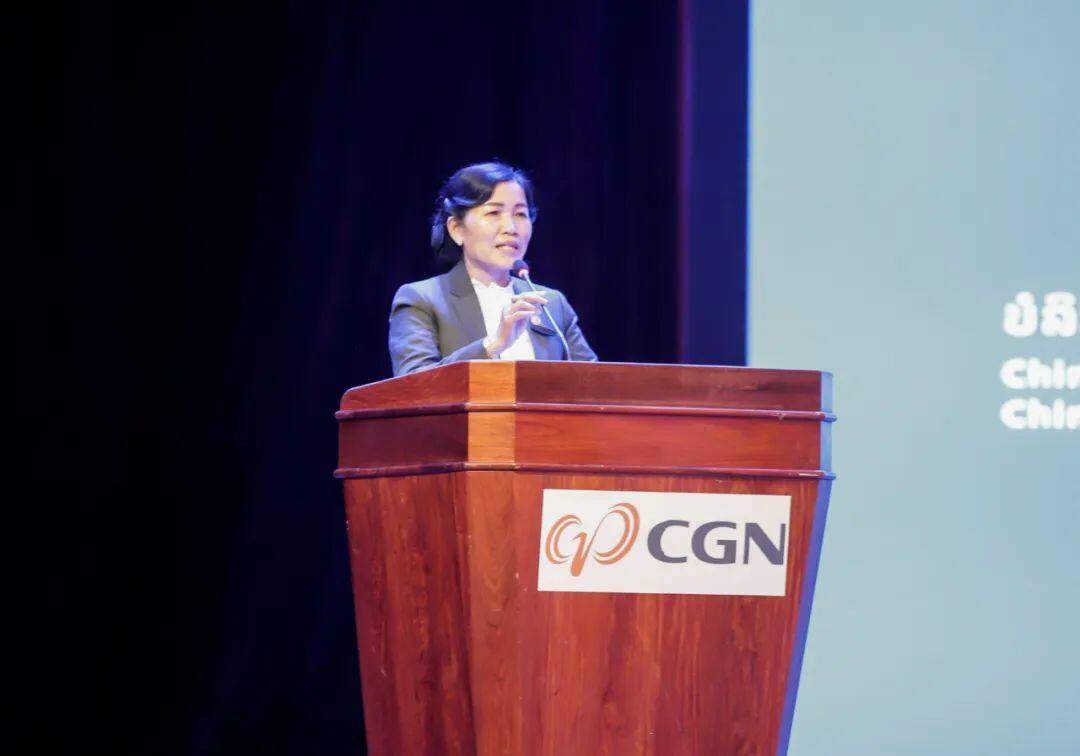 She said that the three northern provinces of Laos have advantages in natural resources. The clean energy base project signed this time will comprehensively promote the development of electricity in northern Laos, help to drive the social and economic development of Laos and stimulate economic diversification. It is also of great significance to promote the power connectivity between China and Laos.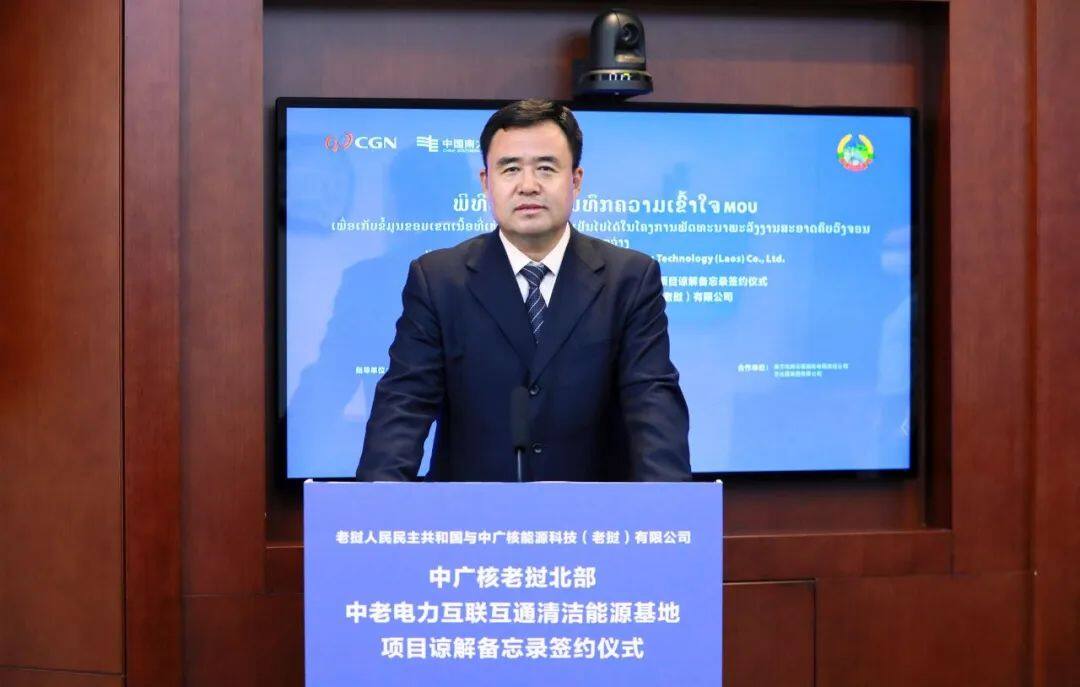 Li Yilun group co., LTD., deputy general manager, said the CGNPC like to sign up as an opportunity to deepen bilateral fate community, continue to deep Lao market and deep into the local society, carry out cultural exchanges, positive contribution to the economic development, support to help society to establish the cause of better and more sustainable way of life.
China southern power grid co., LTD., deputy general manager, said Tang Yifeng CGNPC lead in the development of clean energy base, Laos project, is another important achievement of Laos electric power cooperation, will help to further improve the level of Laos power supply, to provide powerful guarantee for economic and social development of Laos, further consolidate Laos in the position in regional power.
CGNPC energy as CGNPC overseas international non-nuclear clean energy industry development and asset management platform, is always to push all the way to build high quality area as own duty, actively promote billow mae national power, interconnection, green energy cooperation continued to deepen, in Malaysia, Bangladesh, South Korea, Brazil and other 15 countries and regions have holding power installed 13.25 million kw. Edla Power Holdings Co., Ltd. is a subsidiary jointly invested by CGN Energy International and China Southern Power Grid International Co., LTD. Editor/He Yuting