Company
CRCC appeared in bauma2022 with underground engineering equipment
CRCC demonstrated the overall solution of underground engineering equipment through AR, VR, L screen and other digital methods
Jinghua super large diameter slurry balance shield machine has a maximum excavation diameter of 16.07m, which is the first 16 meter super large diameter shield machine in China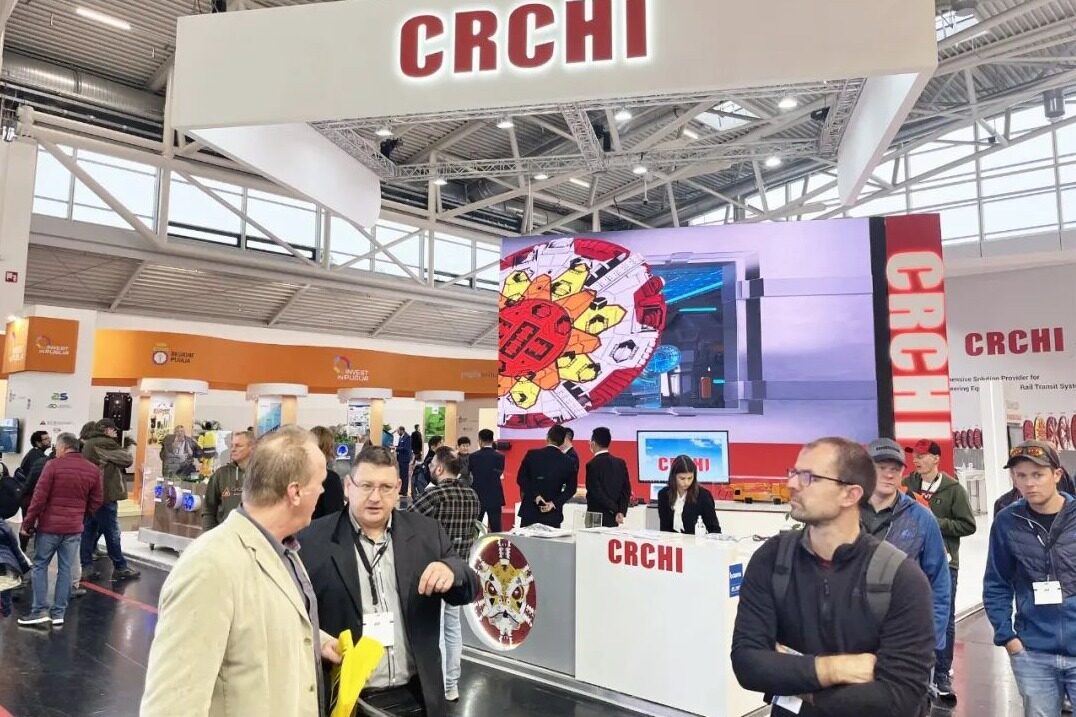 On October 24, 2022, the 2022 Munich International Engineering Machinery, Building Materials Machinery, Mining Machinery, Engineering Vehicles and Construction Equipment Expo (bauma 2022) was opened. CRCC participated in the exhibition with the full industrial chain products and overall solutions in the field of tunnel construction equipment, demonstrating the global leading image of large-scale customization of underground engineering equipment and rail transit equipment.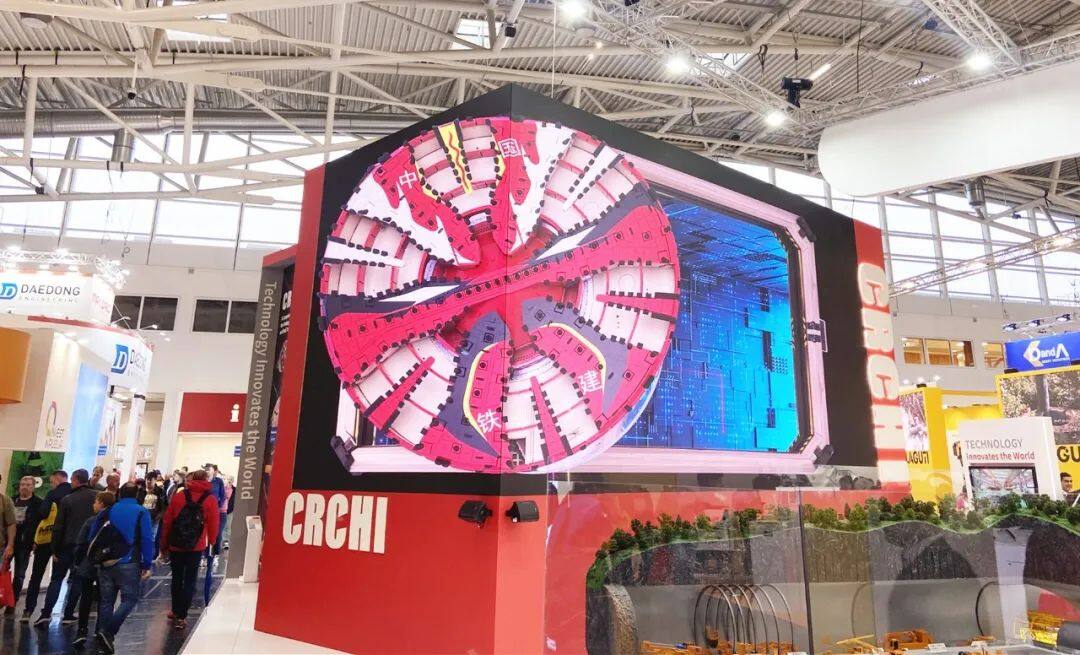 At the exhibition site, through digital display methods such as L-screen naked eye 3D animation, the overall solution of CRCC underground engineering equipment was presented to customers around the world, attracting the attention of many audiences at the scene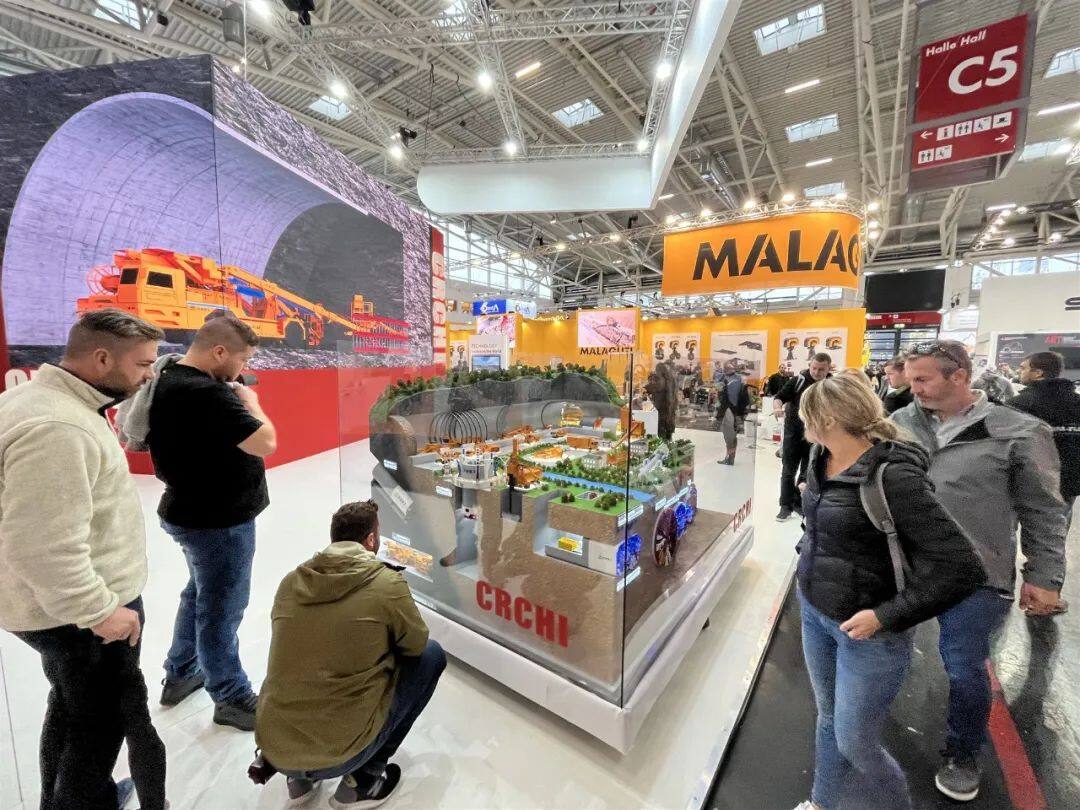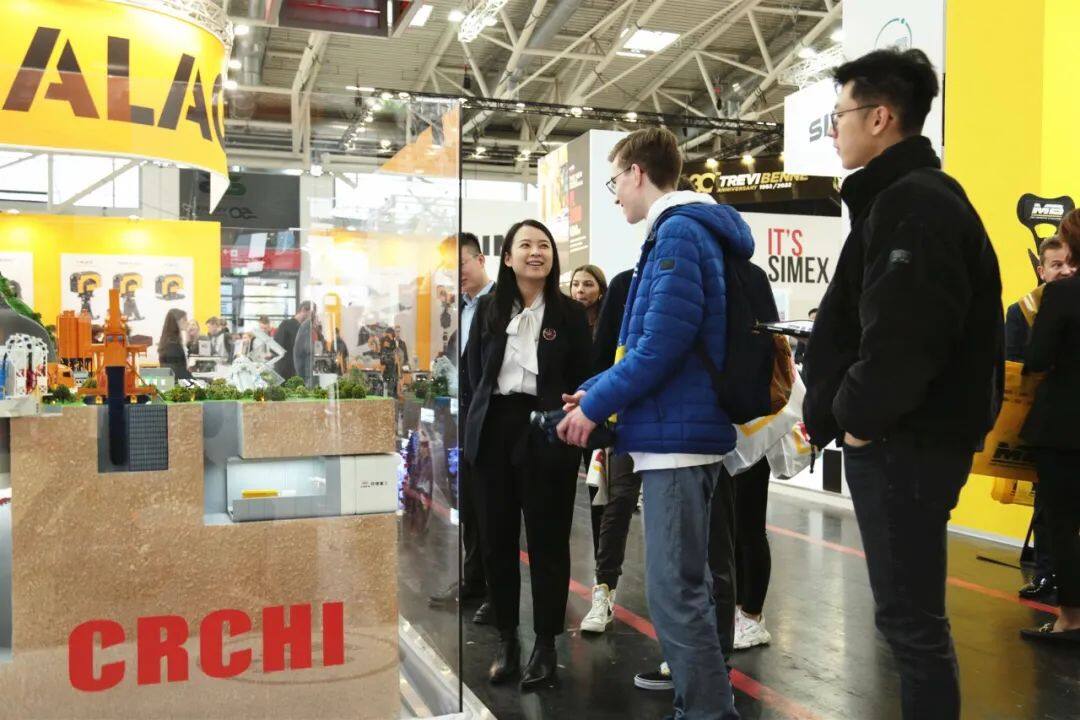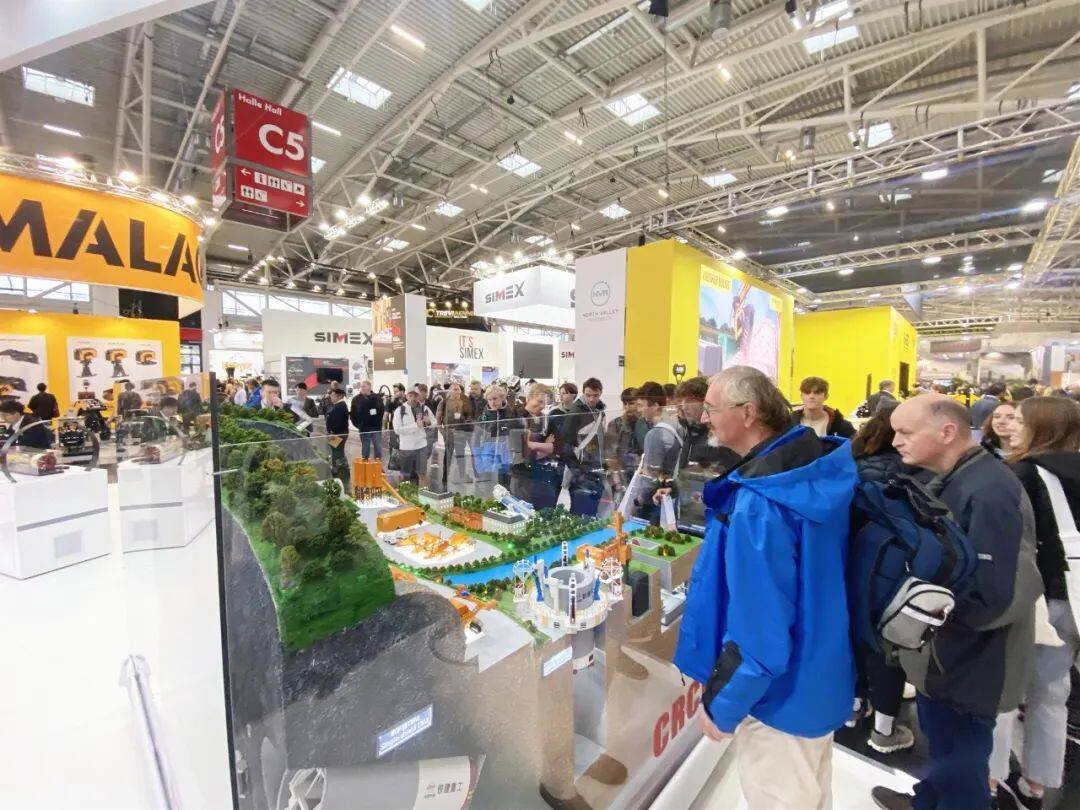 CRCC booth attracts many visitors
In this exhibition, CRCC demonstrated the overall solution of underground engineering equipment through AR, VR, L screen and other digital methods. Its products included full face tunnel boring machines, drilling and blasting tunnel equipment, mining equipment and other industrial sectors. It also exhibited advanced technologies and products in the industry such as "Jinghua" super large diameter shield machine, intelligent whole process equipment for tunnel drilling and blasting construction, and anchor digging machine.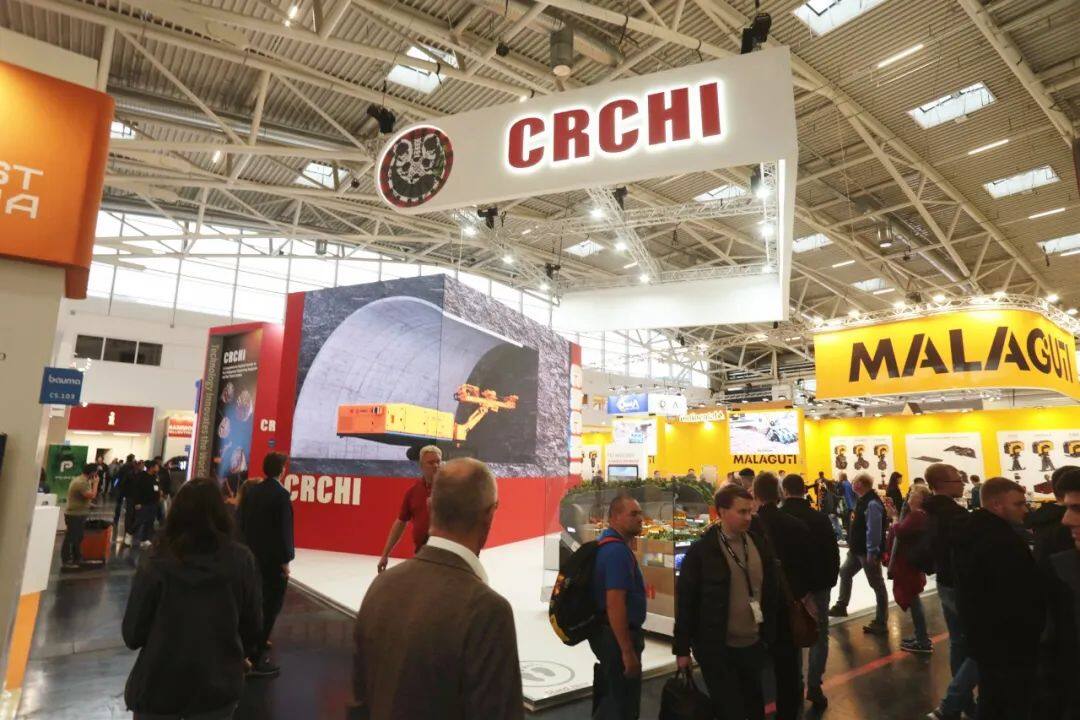 Viewers watch the L screen and experience the digital display mode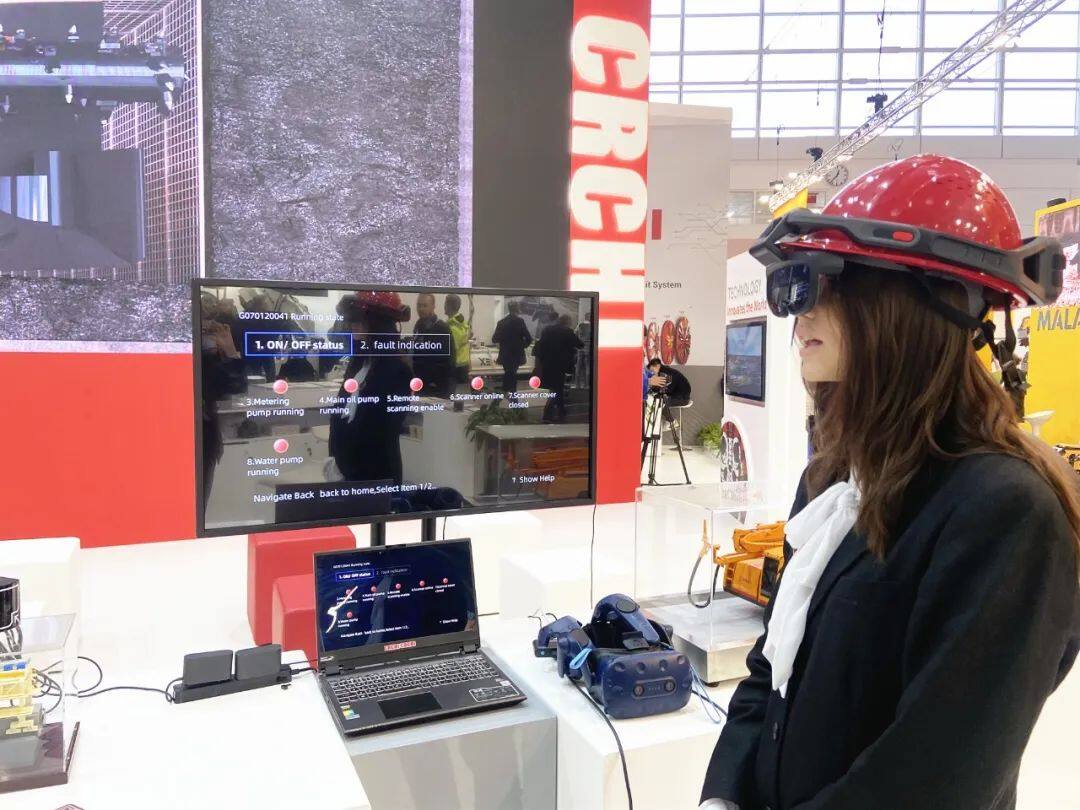 Spectators experience AR glasses on site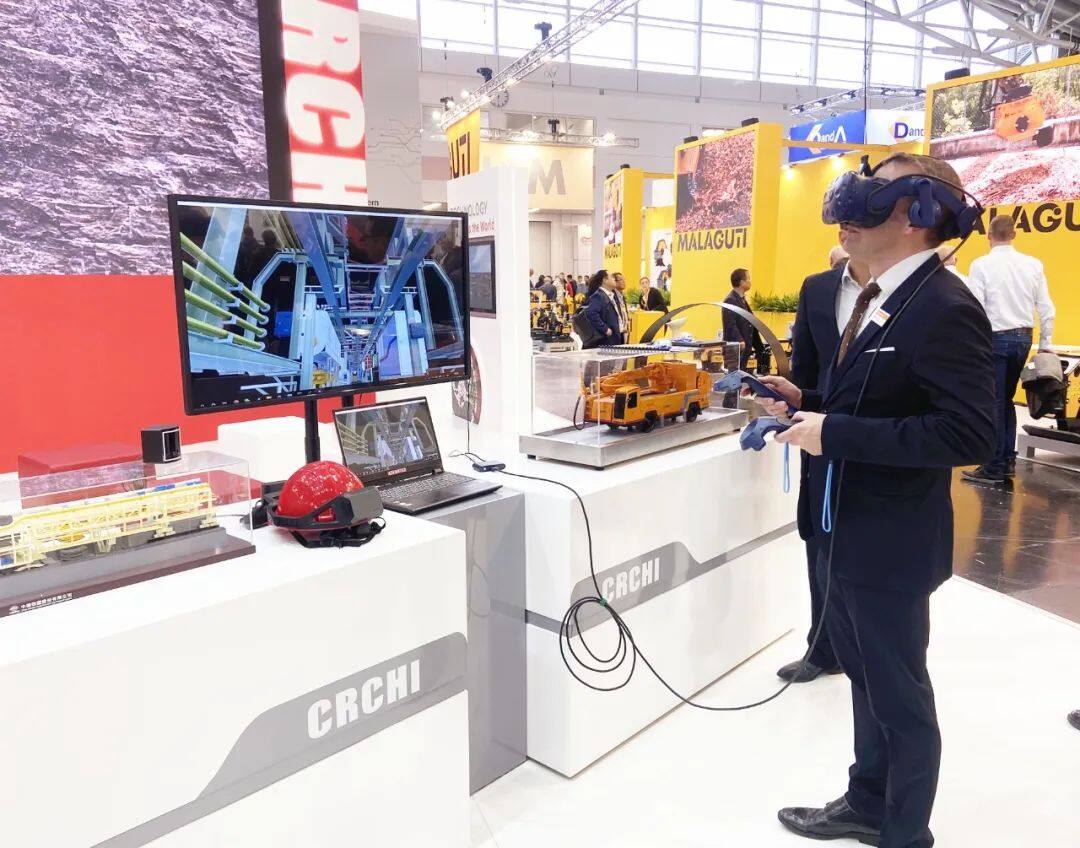 Viewers experience VR system on site
In order to better display the CRCC roadheader products and let the audience better understand CRCC, CRCC used AR and VR technologies to enhance the exhibition experience, customized AR glasses, and developed a set of roadheader VR virtual experience system, so that the audience can feel the application scenarios of product assembly, workshop commissioning, production management, factory quality inspection and after-sales service at zero distance.
As the key product of this exhibition, CRCC full face tunnel boring machine includes 9 series of more than 170 types of products, covering horizontal, inclined shaft and vertical shaft, with a diameter of 0.5-23m.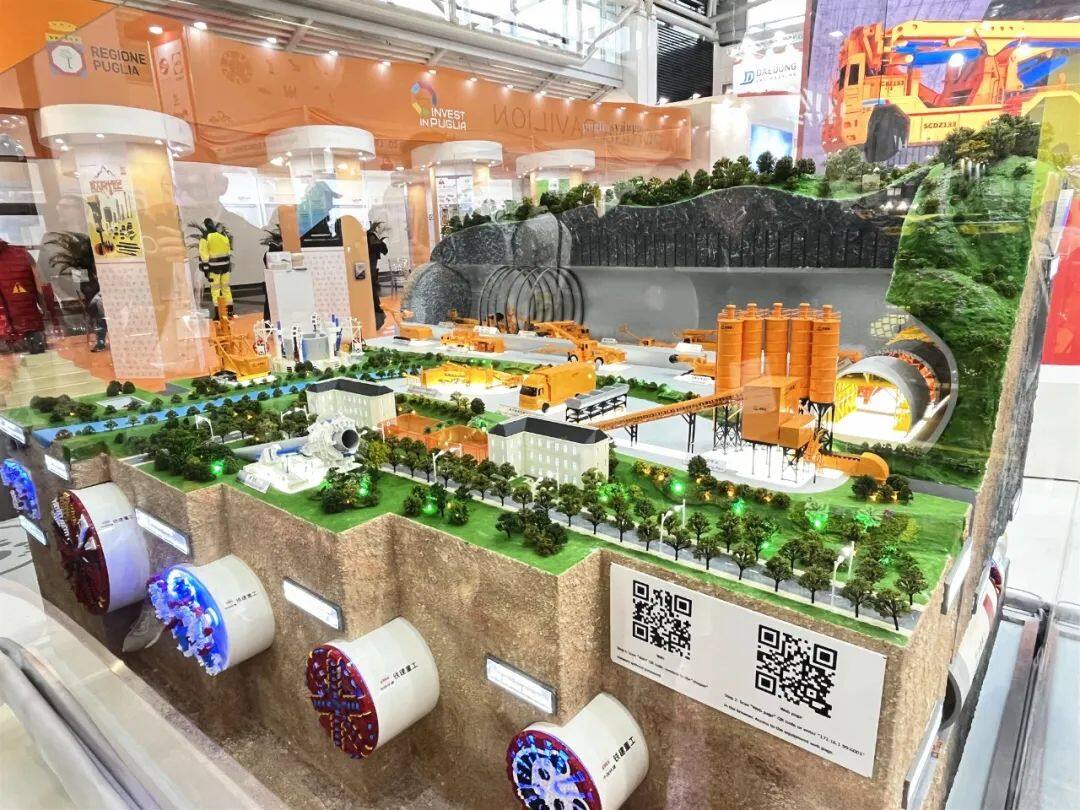 Comprehensive sand table of tunnel boring machine, drilling and blasting tunnel equipment and mining equipment
The largest excavation diameter of the "Jinghua" super large diameter slurry balance shield machine is 16.07m. It is the first 16 meter super large diameter shield machine in China. It was used in the reconstruction project of the East Sixth Ring Road in Beijing, creating a single month footage of 542m. At present, it has successfully driven 4772m, helping the first section of tunnel to pass through. The "Shenjiang No.1" shield machine of China's deepest subsea tunnel (with the maximum buried depth of 106m) successfully challenged the ultra-high water pressure, and overcame the construction problems of the super diameter shield machine, such as shallow overburden starting, soft upper and hard lower strata tunneling. China exported the largest diameter shield machine (12.19m) to India. During the construction of the coastal highway tunnel in Mumbai, the footage per month reached 456m, creating a new record for the construction of large diameter shield machine in hard rock stratum.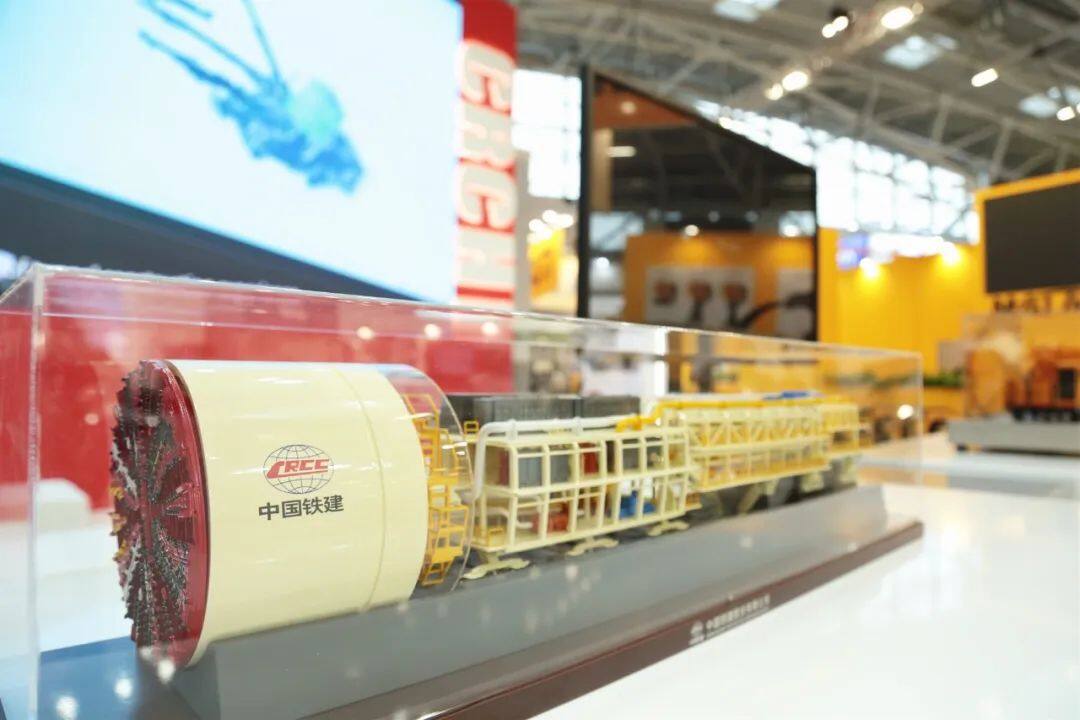 "Jinghua" shield machine model
CRCC drilling and blasting tunnel equipment includes a variety of product lines such as advanced operation, excavation, mucking and transportation, initial support, secondary lining, auxiliary operation, inspection and maintenance, forming a full process product series of drilling and blasting tunnel construction, which is widely used in railway, highway, water conservancy, municipal, subway and other engineering fields.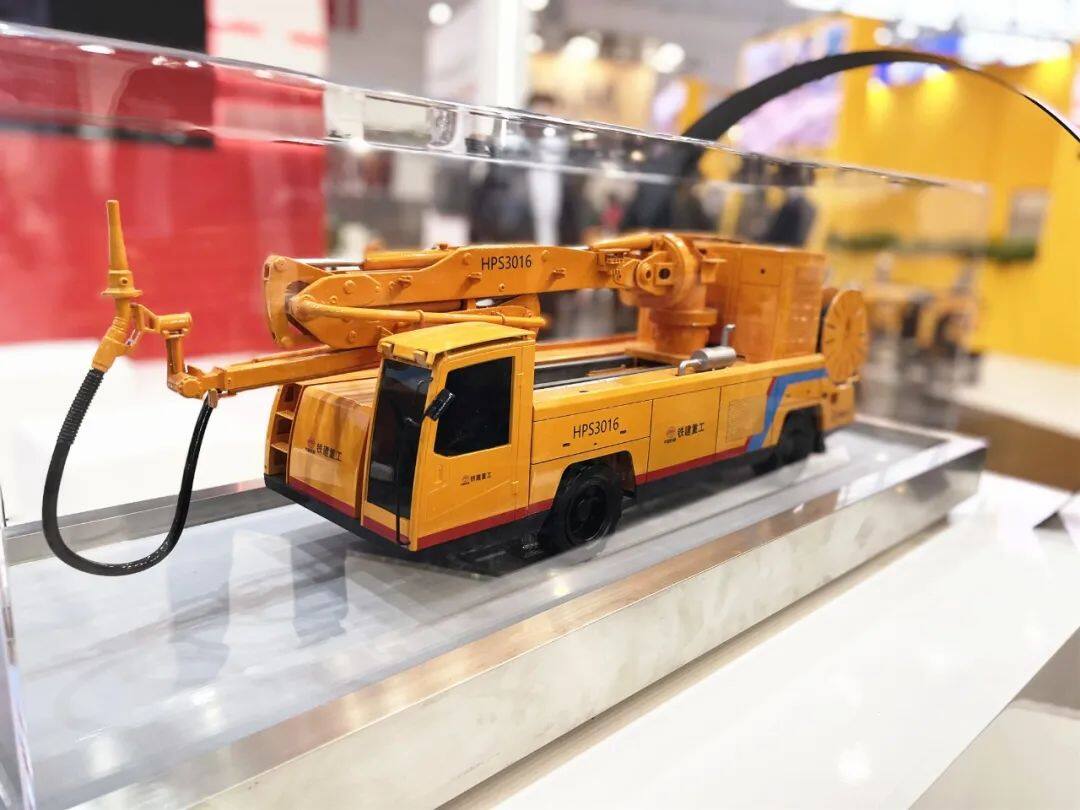 Concrete wet spraying machine model
CRCC track equipment industry has dozens of products with international advanced technology level. The rail system products are exported to more than 30 countries and regions around the world, and more than half of the turnouts used in the main line of the China Laos Railway are from CRCC. The new traffic equipment has been successfully applied to Qingyuan Maglev Tourist Line, Phoenix Maglev Sightseeing Express Line, Changsha Maglev East Extension Line and other projects.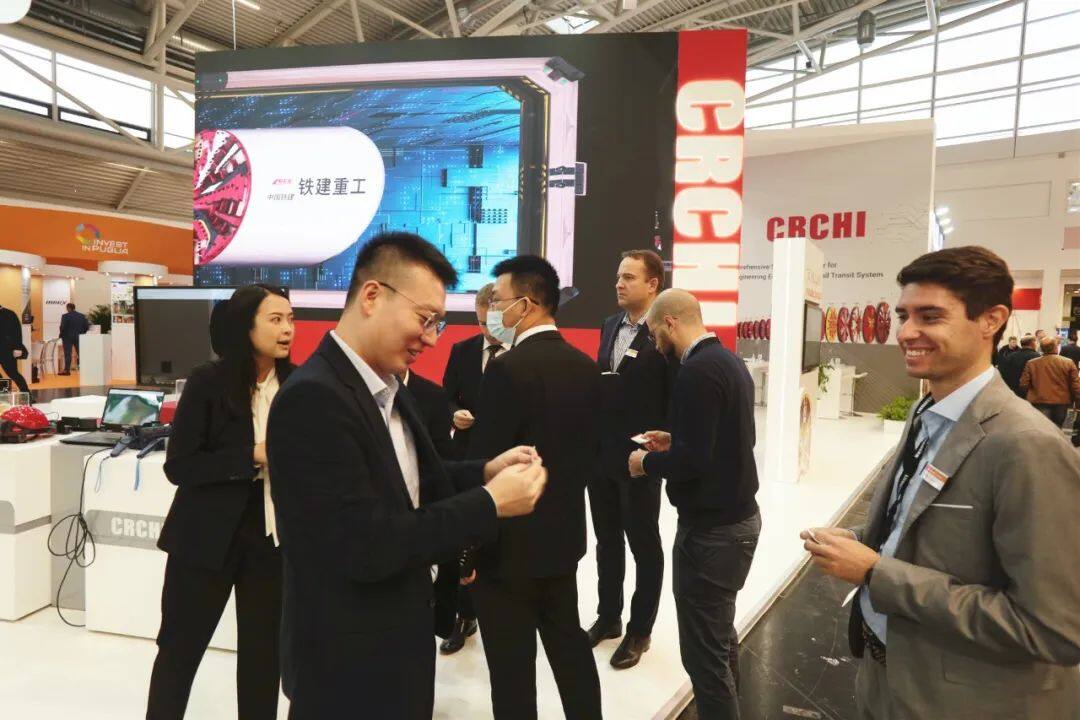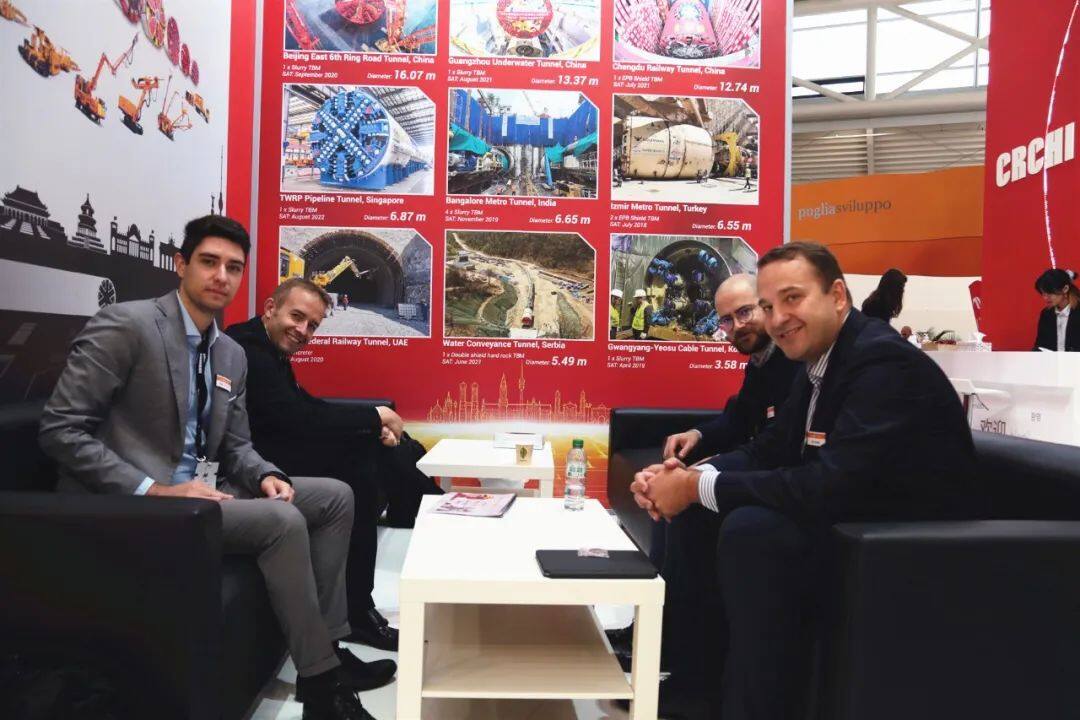 Communicate with customers
CRCC is committed to providing customized overall solutions for global customers, making tunnel construction more intelligent, safer, more efficient and more environmentally friendly, and making continuous contributions to global infrastructure construction.
This exhibition will last until October 30. The CRCC booth is located at No. 207, Hall C5. Welcome to the CRCC booth.Editor/Zhao E