Company
Weichai has built world-class innovation capability
The new General Institute of Science and Technology can accommodate 8,000 people
The new Science and Technology Research Institute covers engines, new energy and other areas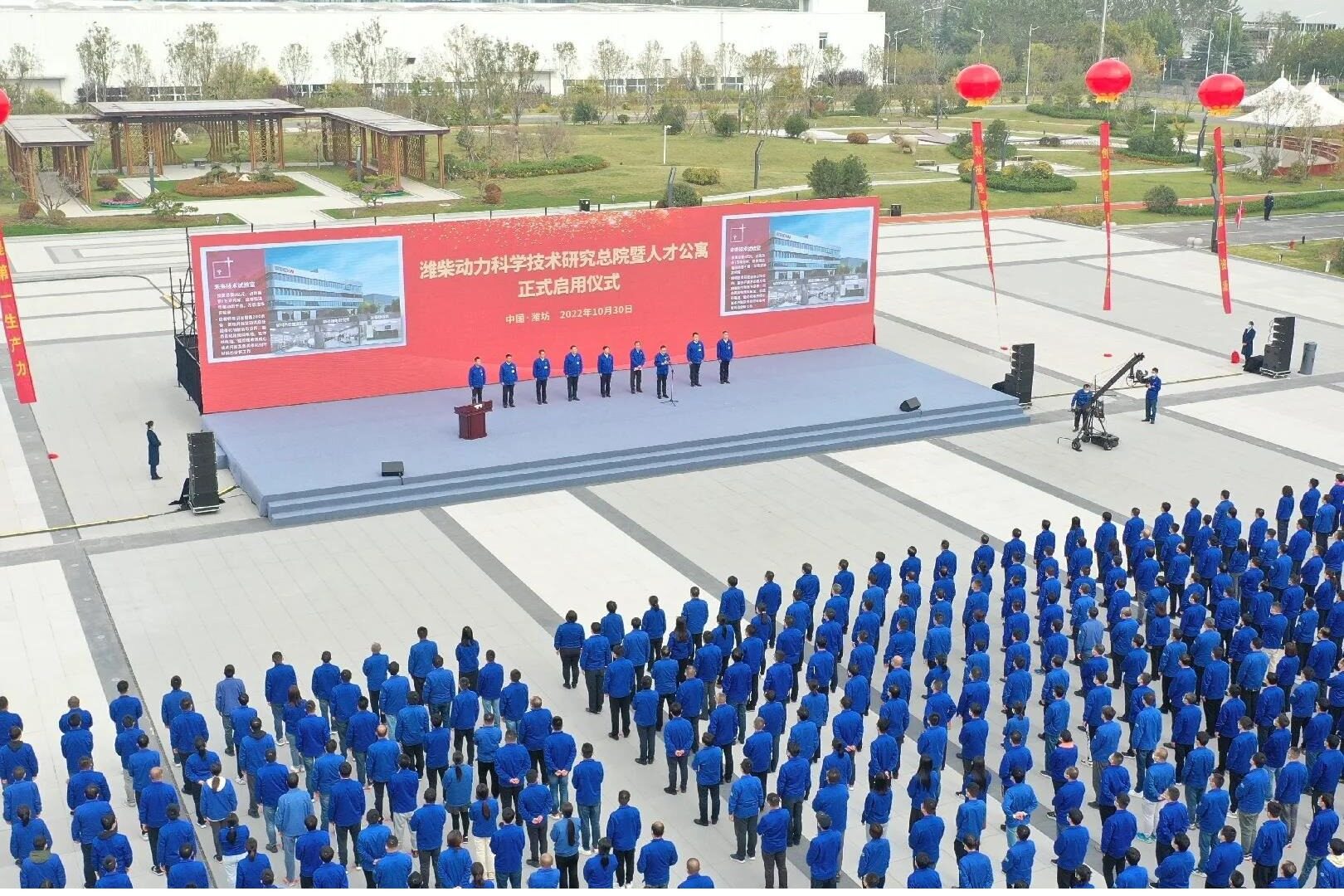 On the morning of Oct 30, 2022, Weichai Power Science and Technology Research Institute was officially opened in Weifang, Shandong province. From the planning and construction to the official operation, the total investment in software and hardware exceeded 11 billion yuan. New science and technology research institute, covering engine, new energy, hydraulic transmission, future technology, fully integrated engine research institute, big bore engine research institute, institute of hydraulic transmission, new energy research institute, institute of electric control and software, future agricultural research institute of technology, the wisdom, craft artisans research institute, product test center, such as platform, The research and development layout of "eight hospitals and one center" has been formed, indicating that Weichai's independent research and development capability has entered the forefront of the global industry.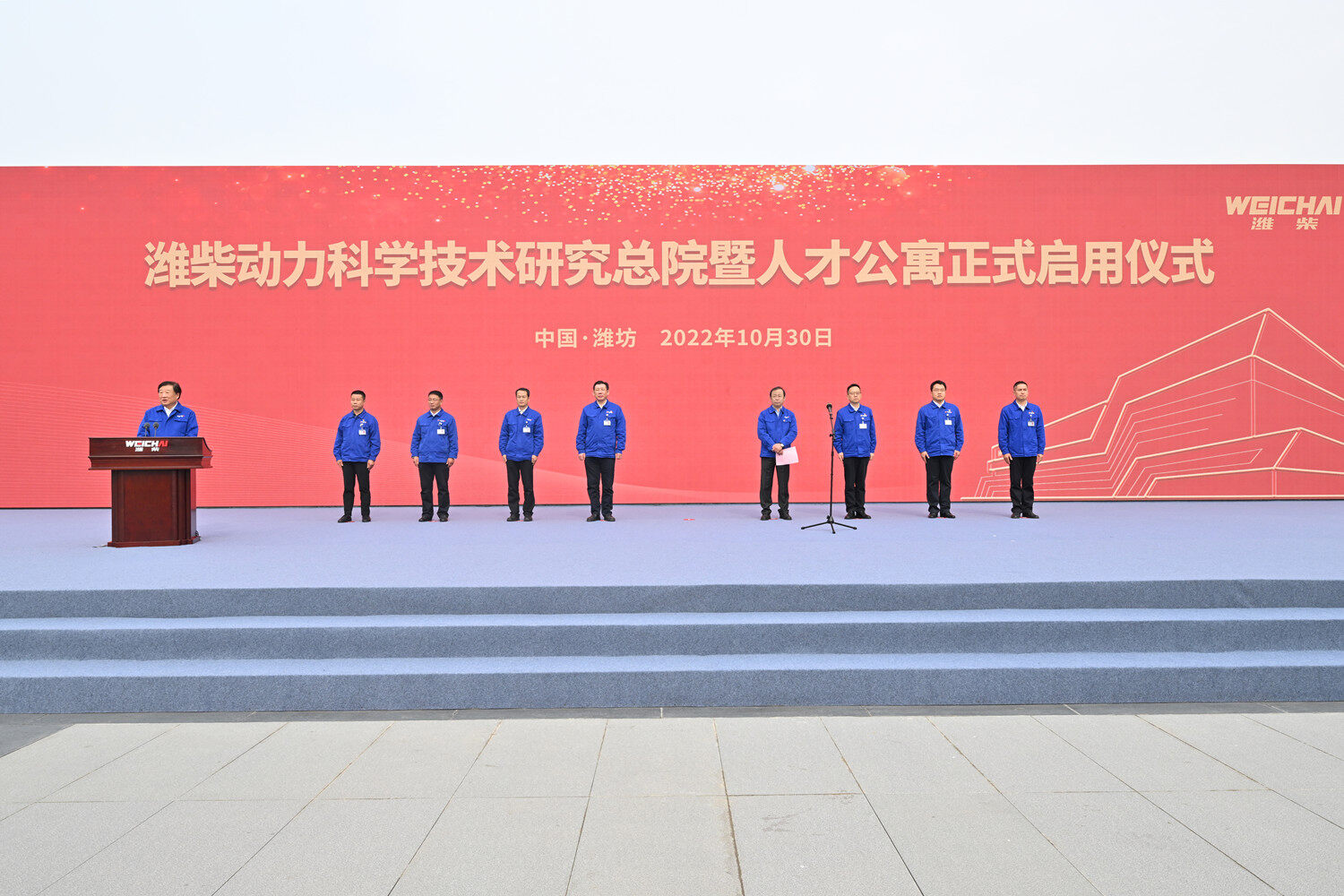 Covering an area of 42,000 square meters, the General Institute of Science and Technology complex, which can accommodate 8,000 employees, is the "smart brain" and "nerve center" of Weichai's efficient command of the global R&D system.
In the direction of traditional power, Weichai has built the world's top and world-class product test and test center, covering an area of 58,000 square meters, with 154 test benches. The test and test capacity covers parts, engines, power trains, whole vehicles and other directions, and is the largest comprehensive R&D test base in China. In 2015, it was identified as the State Key Laboratory of Internal combustion Engine Reliability.
At the same time, focusing on high-end special power products, Weichai has built a high-end special power manufacturing base with 22 test beds to meet the R&D and production needs of various series of high-speed and high-power engines. Weichai is the world's largest performance and reliability test base for high-end high-speed and large-cylinder diameter engines.
In the direction of new energy, Weichai has built a new energy products test center, covering an area of 70,000 square meters, with 80 test benches, covering the research and development of hydrogen fuel cells, solid oxide fuel cells, lithium batteries, motors, power trains and other research and development directions, which is the largest new energy assembly and parts research and development test base in China. In 2021, it was certified by CNAS and became the first laboratory in China to pass the qualification certification of two fuel cell test capabilities.
Weichai hydraulic Transmission Research and Development laboratory has 23 test bench, with hydraulic parts, whole machine performance and durability, hydraulic power train, CVT and other hydraulic products test capacity, built the largest domestic pump motor performance test bench, the international advanced impact test bench.
Strategic target for the future of science and technology, weichai built the future technology laboratory, research and development of all kinds of existing equipment more than 200 sets, with constant temperature and humidity levels dynamic thousand, clean laboratory, to carry out the engine after-treatment catalyst preparation and analysis of solid oxide fuel cells, hydrogen fuel cell, solid state lithium battery core technology development and all kinds of catalyst and material analysis, We are committed to original innovation and forward development, and help Weichai achieve new breakthroughs from 0 to 1 in the field of cutting-edge technology and basic research.
Ten years to grind a sword, once try the edge. Tan Xuguang said that on the platform of the new General Institute of Science and Technology, we should gather the world's top talent resources, create more leading, subverting and shocking scientific and technological achievements, create world-class innovation impetus, and let a stronger Weichai stand at the forefront of global power technology. Editor/He Yuting