Company
The pouring of Youlian Honghe Bridge was completed 25 days in advance
Youlian Honghe Bridge is 2161m long, with 18 main piers and a maximum span of 140m
This project is a key and difficult project for the whole line, and it is also the bridge with the highest pier shaft, the largest span and the largest single investment scale in Ningxia Hui Autonomous Region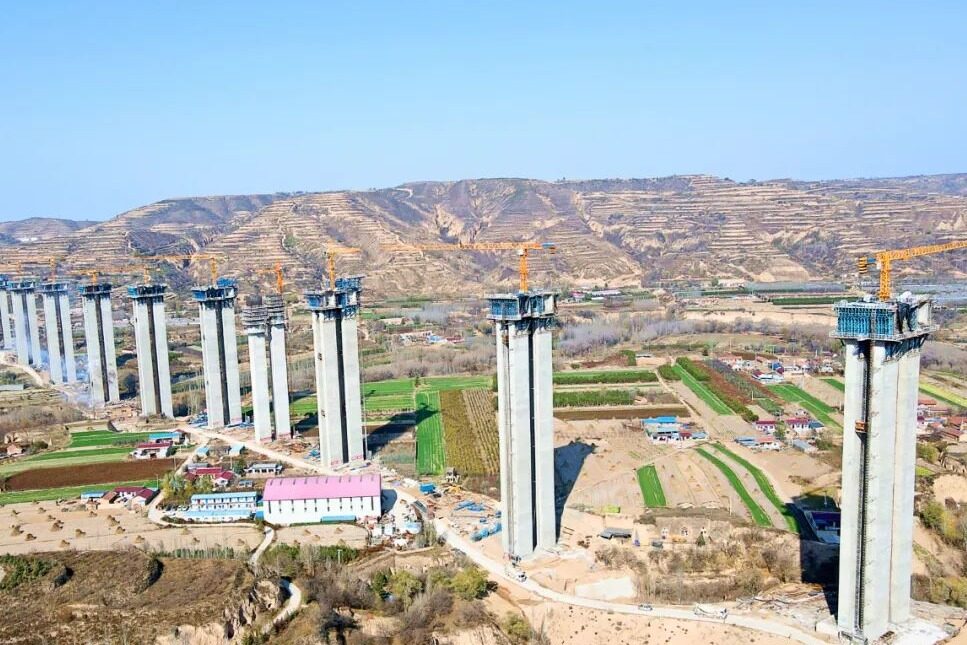 On October 31, 2022, with the smooth pouring of the last concrete, the construction of the highest super large bridge in Ningxia Hui Autonomous Region and Youlian Honghe super large bridge on Yinchuan Kunming Expressway constructed by the Municipal Company of China Railway 20th Bureau was completed 25 days ahead of schedule, demonstrating the organizational ability and construction level of the enterprise.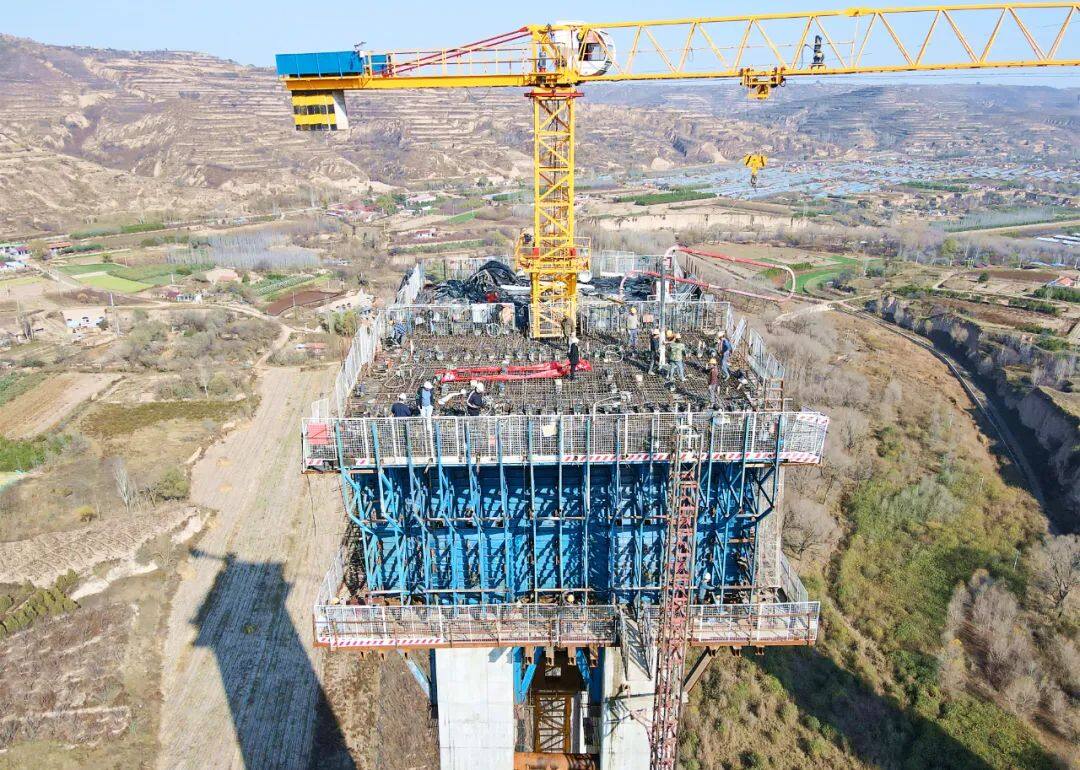 Pouring site
The Youlian Honghe Bridge is 2161m long, with 18 main piers in total, the highest pier is 102m, and the maximum span is 140m. When completed, it is equivalent to a building height of 36 floors. It is a key and difficult control project along the whole line, and also the bridge with the highest pier shaft, the largest span, and the largest single investment scale in Ningxia Hui Autonomous Region.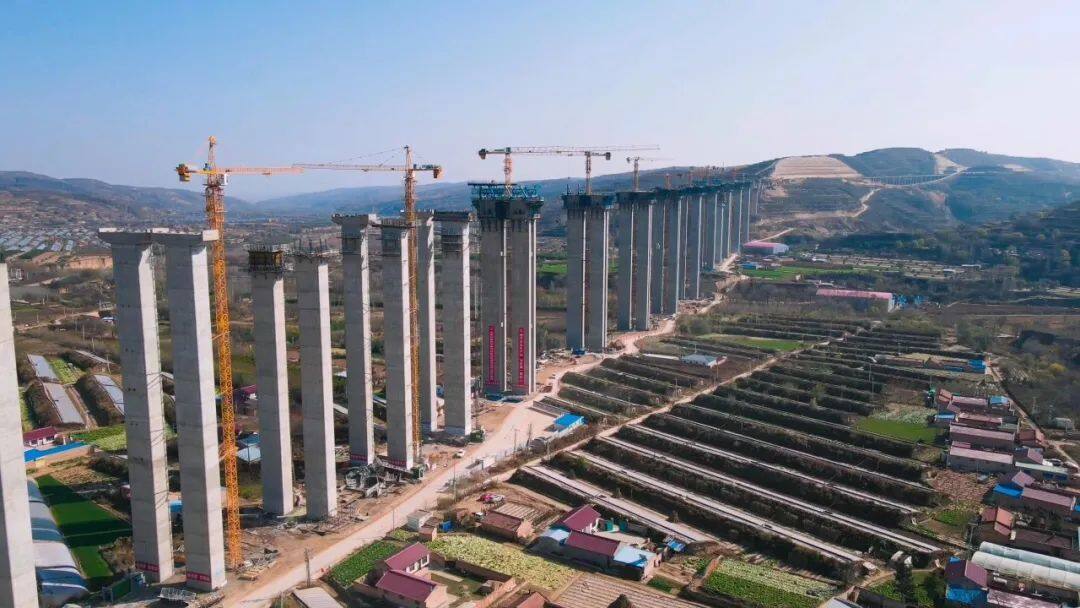 Youlian Honghe Bridge
The total volume of "0+1 block" concrete of Youlian Honghe Bridge is 7949m3, with large pouring volume, dense diaphragms, embedded parts, reinforcement, prestressed pipes and other components, and complex structure.
During the construction, the project builders took science and technology as the guide, set up a scientific research team, comprehensively promoted intelligent construction, adopted bracket method and jack back pressure and other construction methods, vigorously used BIM technology, hydraulic climbing formwork, verticality auxiliary lofting, intelligent temperature measurement and spraying maintenance system for mass concrete and other new processes and equipment, which reduced safety risks and effectively improved the construction speed, It took less than 3 months to complete 18 construction tasks of "Block 0+1".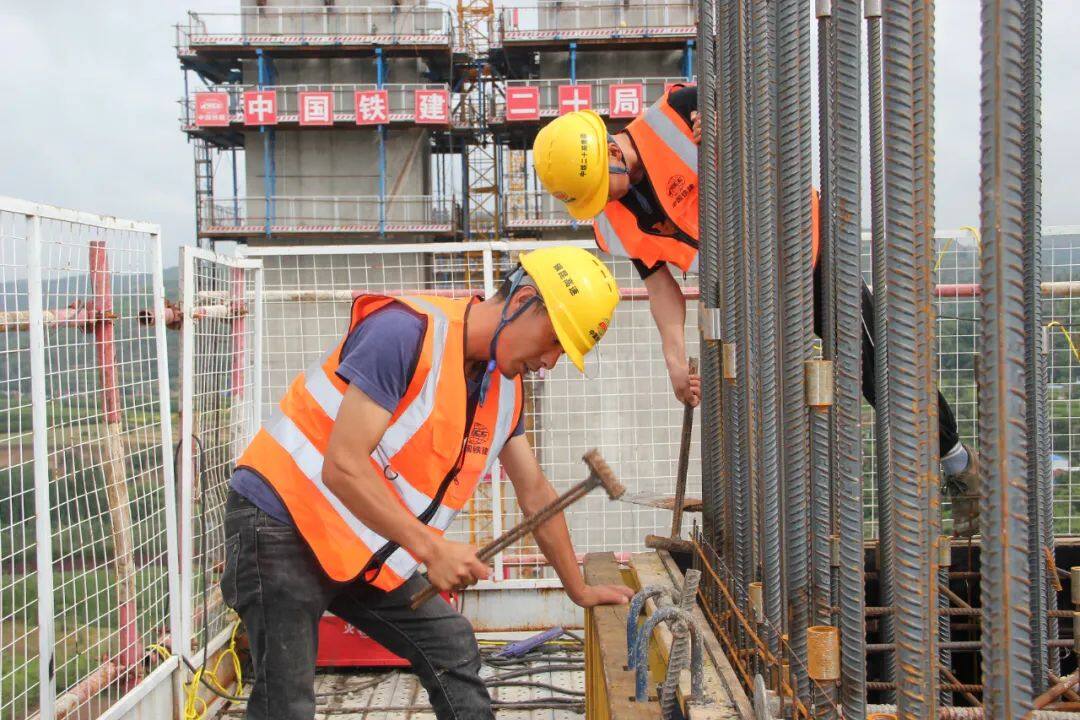 Installation of pier body formwork
Since the commencement in March 2021, the project construction team has followed the concept of "full life cycle management of the project", fully implemented the "three inspection system" of model guidance and quality control, implemented the daily bill of quantities system, carried out listing operations, divided the responsibility area of contract and insurance, and carried out labor competition to promote the project quality to be excellent at one time.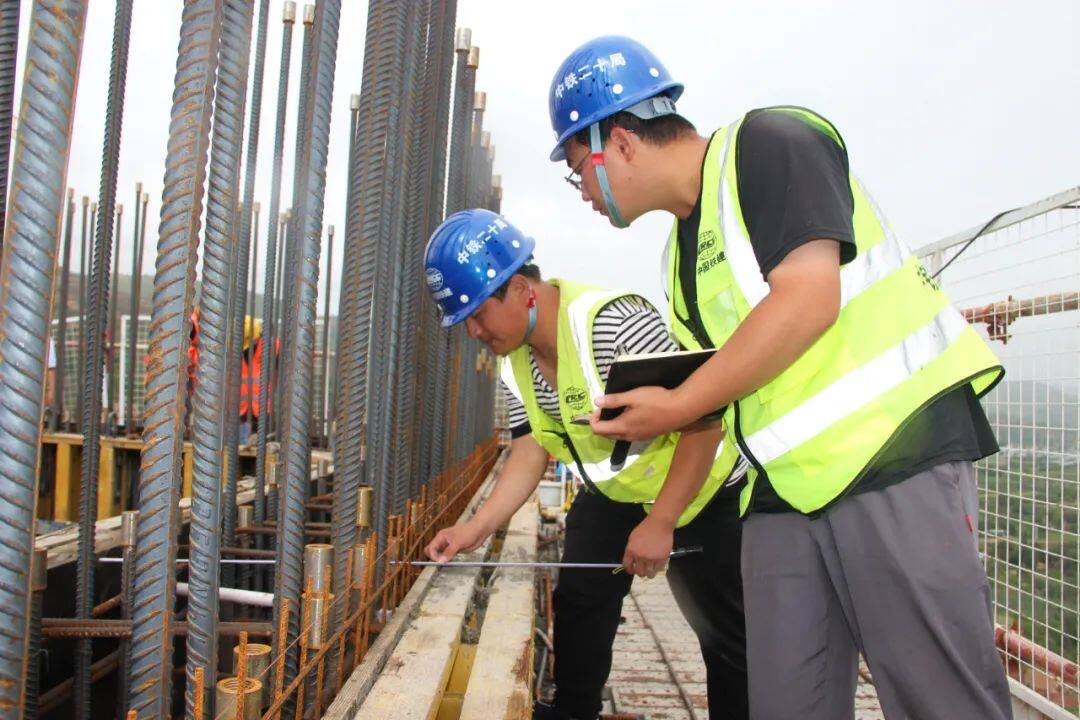 Check the spacing of pier shaft reinforcement
The constructors fully implemented the safety production responsibility list system, the bridge leader system, the project leader duty system, the "one meeting, three cards", and the "five ones" for bridge work at heights. They carried out safety production emergency drills, established hazard identification accounts, identified key parts, key equipment and other hazards during construction, timely eliminated hidden dangers, reduced safety risks, built a safe production defense line, and ensured that the construction node goals were completed with high quality and efficiency.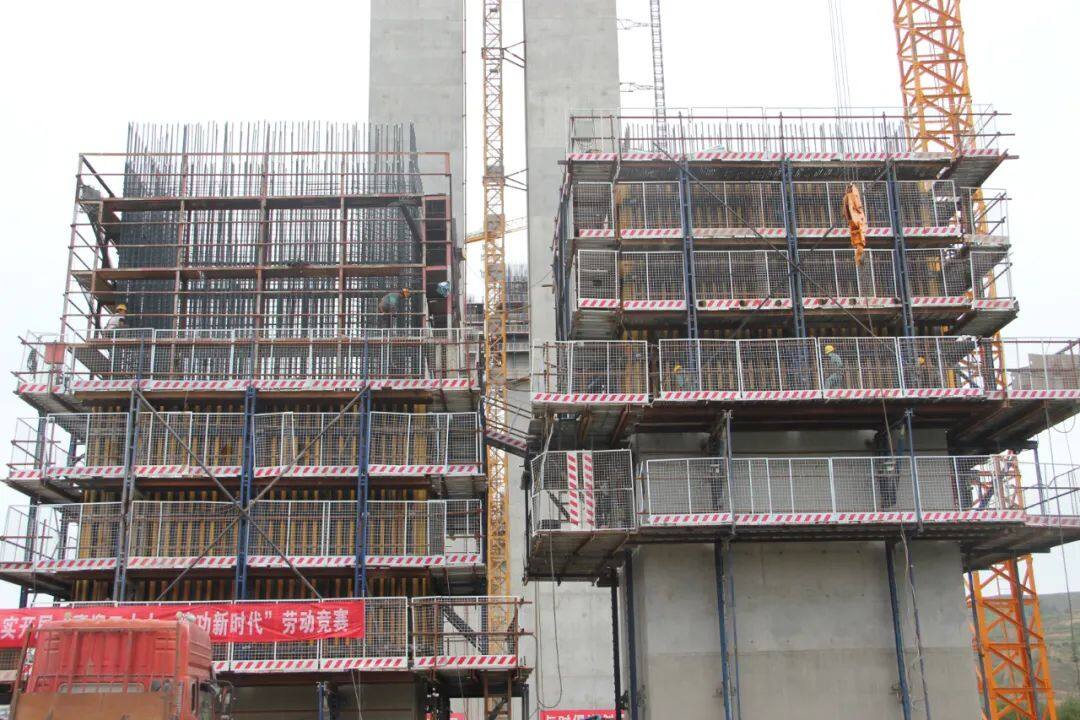 Construction site
With good construction technology and management level, the project has undertaken the whole line standardized observation activities organized by the owner several times, and has been established as a standardized construction observation point.
After the opening of the Yinkun Expressway, it will improve the connectivity conditions in Shaanxi, Gansu, Ningxia and other western regions, fundamentally solve the local traffic bottleneck problem, which is of great significance to drive the rural revitalization along the line, especially in the old revolutionary base areas, and high-quality development of the county economy. Editor/Zhao E