Construction Frontline
POWERCHINA has signed a contract for Indonesia Central Kalimantan Energy Project
Indonesia has become an important chess piece for POWERCHINA to develop international business
The the Belt and Road strategy has opened the spring of development for countries along the line, and has laid the foundation for POWERCHINA to accelerate the internationalization process and deeply develop the international market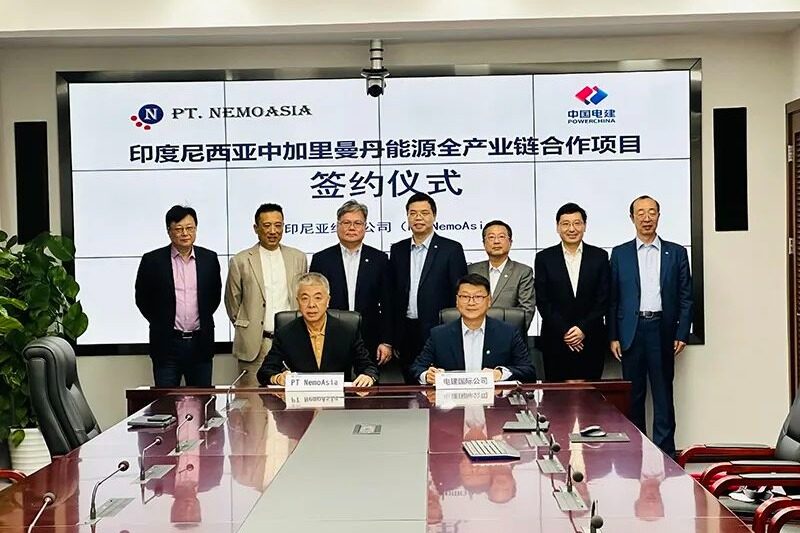 Reading this article requires
On the afternoon of November 6, 2022, during the Fifth China International Import Expo in Shanghai, POWERCHINA and PT NemoAsia signed a cooperation agreement on the whole industrial chain project of energy in Central Kalimantan, Indonesia. Xu Pengcheng, member of the Standing Committee of the Party Committee and Deputy General Manager of Power Construction Group, and Chen Guanfu, Deputy General Manager of Overseas Business Department, Deputy Secretary of the Party Committee and General Manager of Power Construction International Corporation, attended the signing ceremony and witnessed the signing of the tripartite cooperation agreement, the overall framework agreement and the first procurement contract of the project. Li Guigen, Chairman of Asia Pacific Indonesia, Liu Gangqiang, Secretary of the Party Committee and Chairman of Power Construction and Trade Services Company, and Ye Haoliang, Deputy General Manager of the Asia Pacific Regional Headquarters signed the contract on behalf of the three parties.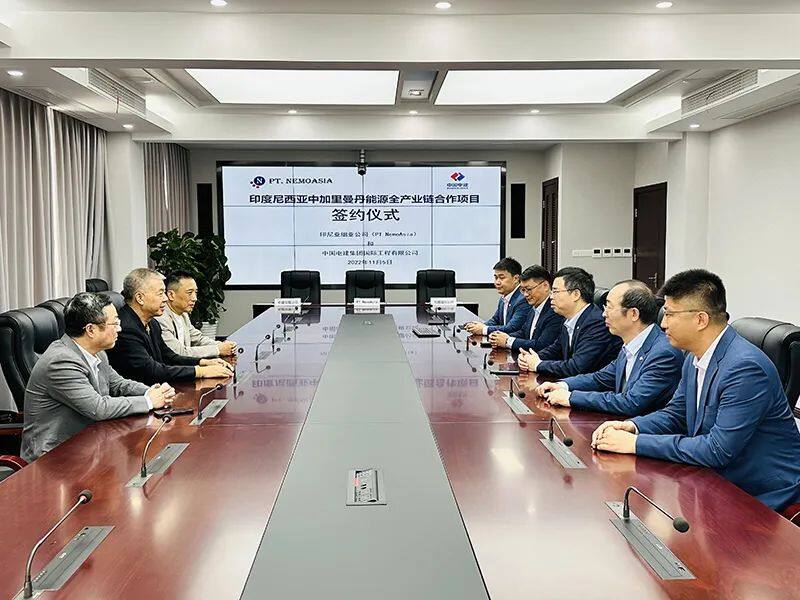 The project is located in Central Kalimantan Province, Indonesia, and its main work content is the design, mining, transportation and sales of 30 million tons of coal resources. The project will give full play to the advantages of Power Construction Group in the integration of the whole industrial chain in the fields of survey and design, construction and mining, river transportation and sales services, and promote the industrial transformation and upgrading of Power Construction Group through resource integration.
Before signing the contract, Chen Guanfu held talks with Li Guigen, and reached a consensus on further integrating resources, getting through the links of "procurement, transportation and marketing", and achieving win-win results through long-term cooperation. The signing of this project is another major achievement of POWERCHINA's in-depth implementation of the national the Belt and Road Initiative. The coal mined in the project is characterized by high calorific value and low emission, and is a scarce high-quality coal resource. The successful development of the project will make a positive contribution to ensuring the security of energy supply.
Since entering the Indonesian market in 1995, POWERCHINA has undertaken 135 projects with a contract amount of about 11.3 billion dollars; There are 5 direct investment projects, with an investment amount of about 1.74 billion dollars. The landmark projects undertaken by the Group, such as Yawan High speed Railway, Jiatigde Dam, Batang Hydropower Station, Pangkalansusu Thermal Power Station, Minggulu Thermal Power Station, Chilata Floating PV, have played an important role in promoting economic and trade cooperation between China and Indonesia and promoting Indonesia's economic and social development.Editor/Xing Wentao
Comment
Please Login to post a comment