Interview
Singapore Tunnel Construction Greatly Improves Traffic
The construction of the tunnel share project continues to drive employment in Singapore
Reading this article requires
In 1996, Jaya immigrated from Sri Lanka to Singapore, starting his career in Singapore. He successively worked in Japanese enterprises and Korean enterprises, and joined a local construction company to participate in the subway rapid transportation project. Until 2012, he joined Shanghai Tunnel Engineering (Singapore) Co., Ltd., a Chinese enterprise, where he was the quality management manager.
Relying on the leading strategy of science and technology and the vision of global operation management, TUNNEL provides excellent services throughout the whole process for urban infrastructure construction and operation management in 15 countries and regions, including Singapore, India, Hong Kong, Macao, Malaysia, Angola, etc.
In recent years, Shanghai Tunnel Engineering (Singapore) Co., Ltd. has undertaken public projects in Singapore, including the extension line T316 project of Singapore Metro Tangshan East Coast Airport, the extension line T305 project of Singapore Metro Tangshan East Coast Line, the T225 project of Metro Tangshan Line, the regional line J102 project of Metro Jurong, the north-south traffic corridor N109A project of Singapore, the second phase T11 project of Singapore's deep tunnel sewage treatment system, and the deep tunnel project of Singapore's Tuas reclaimed water plant, The total value exceeds S $2 billion.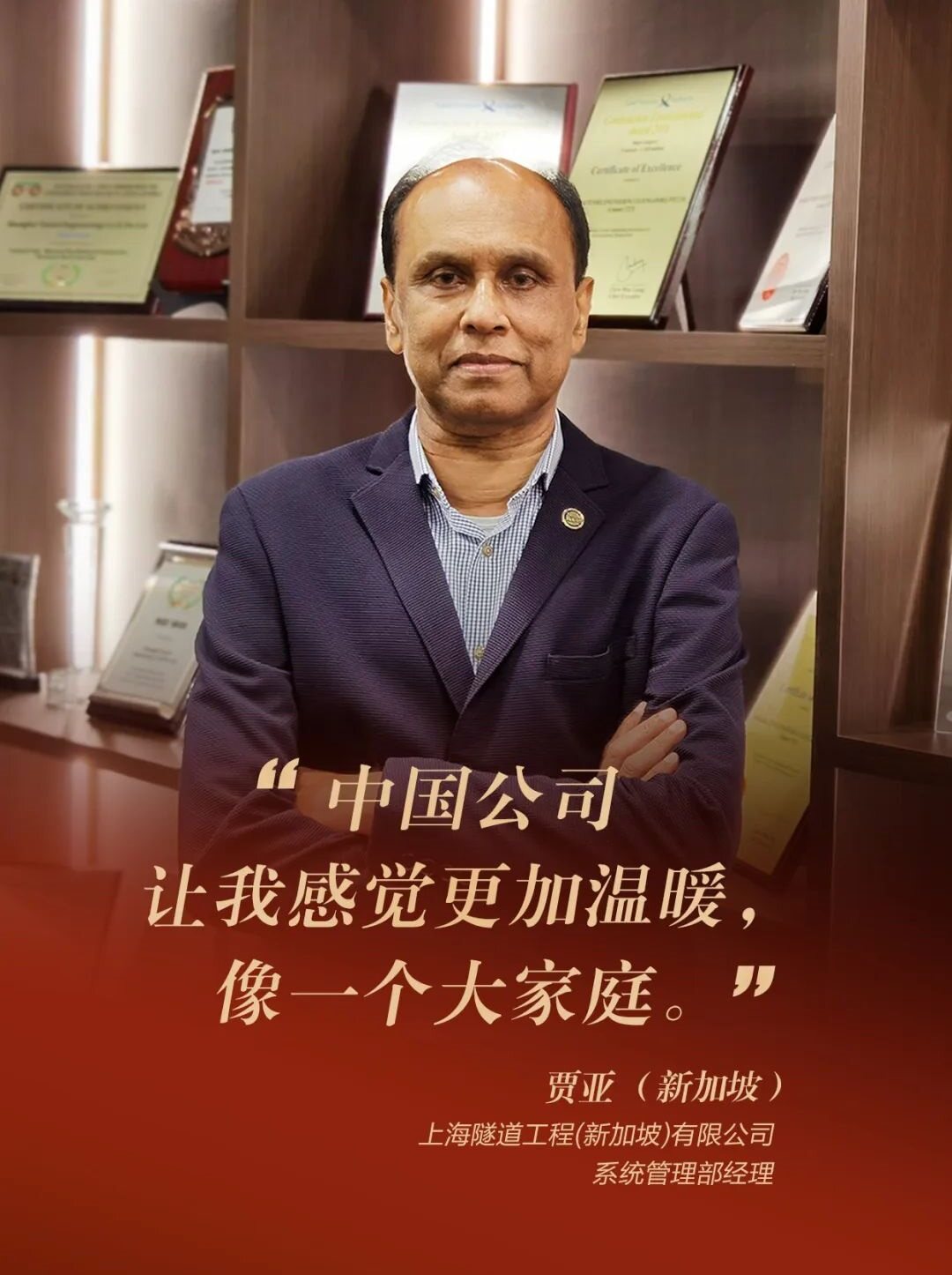 In Jia Ya's view, the construction of these public projects can not only greatly help local suppliers and subcontractors to carry out their business, but also help local employees to maintain their livelihood and continue to drive employment in Singapore. At the same time, the completion of public projects will also contribute to the improvement of Singapore's transportation system and the development of the national economy.
During his 10 years of working in Shanghai Tunnel Engineering (Singapore) Co., Ltd., Jia Ya was most touched by the fact that in his years of experience, many local companies in Singapore had little interaction with their employees' families. However, in the case of any problems with their families, they would always provide support and help.Editor/Ma Xue
Comment
Please Login to post a comment