Photovoltaic
CREC2022 The new UtmoLight products you want to see are all here!
As a cutting-edge force in the green energy industry, UtmoLight will present at CREC2022 with a number of its star products
In the future, UtmoLight will continue to work hard to promote green and low-carbon development in Wuxi, the cradle of China's photovoltaic industry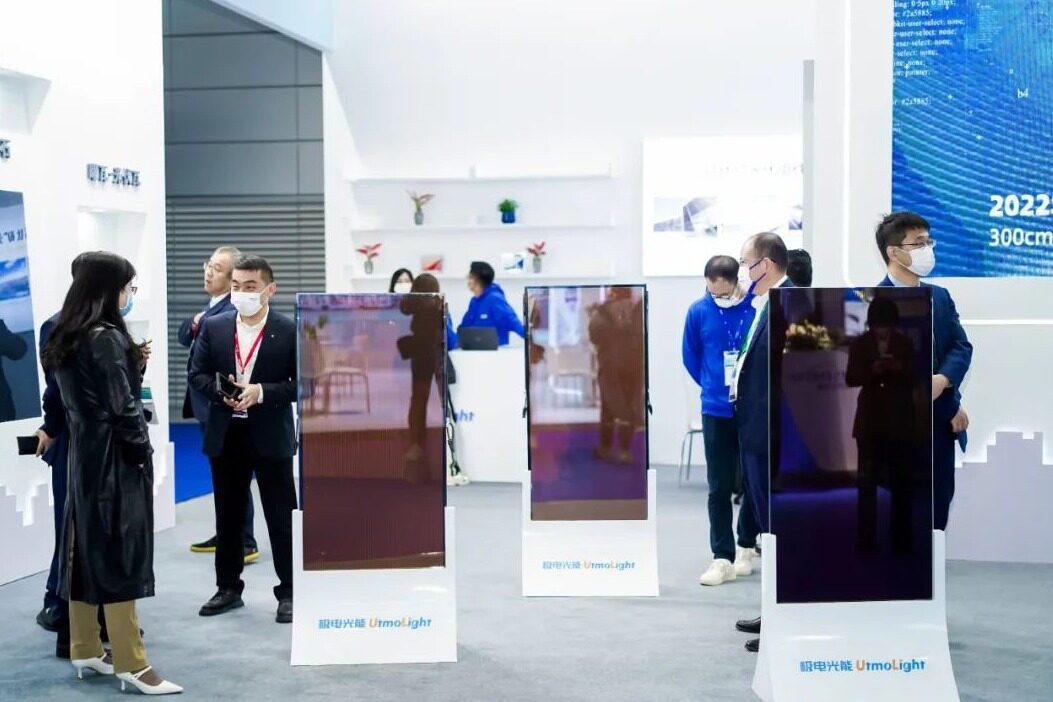 On November 17, 2022, the 14th China (Wuxi) International New Energy Conference and Exhibition (CREC2022 for short) kicked off at Wuxi Taihu International Expo Center. Known as the "Davos" of the industry, CREC has become an important platform for government-enterprise communication, industry exchanges, and popular science promotion in China's new energy industry. As a cutting-edge force in the green energy industry, UtmoLight brought a number of its star products to CREC2022 this time, and there was an endless stream of visitors at the booth.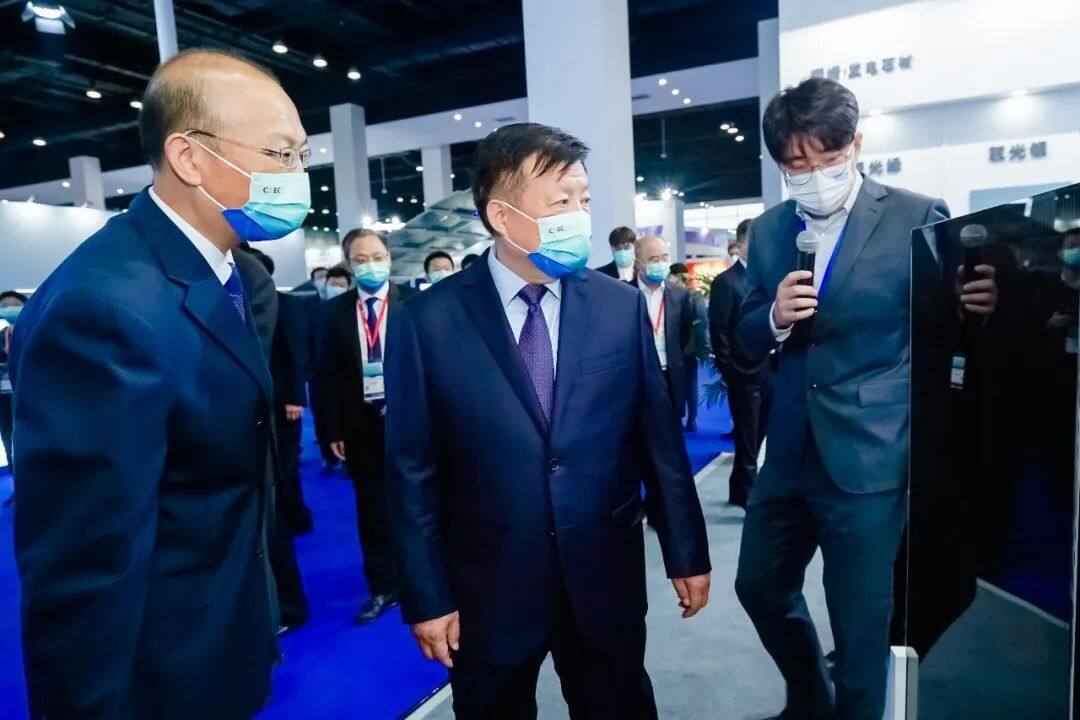 The first batch of square meter products debut
UtmoLight's BIPV series exhibits have attracted much attention at the event site. The biggest difference between the exhibits in 2022 and previous years is the breakthrough in area. The Jiyao power generation stone unveiled this time is one of UtmoLight's first batch of square meter products. Jiyao power generation stone applies perovskite quantum dot gain technology, which has superior power generation performance. At the same time, the color is gorgeous, and the pattern can be customized freely, which can perfectly meet the aesthetic requirements of various buildings. Jiyao series products also have significant advantages such as lower cost, higher efficiency, higher unit power generation, and lower carbon footprint, which fully make up for the shortcomings of other BIPV photovoltaic products in the current market.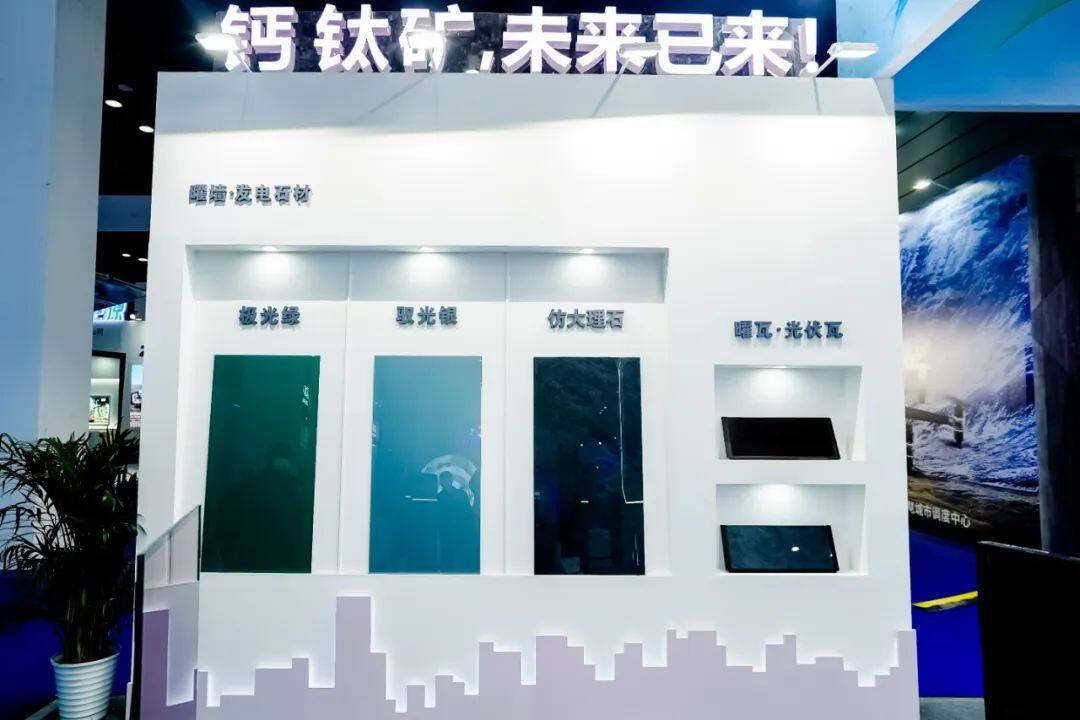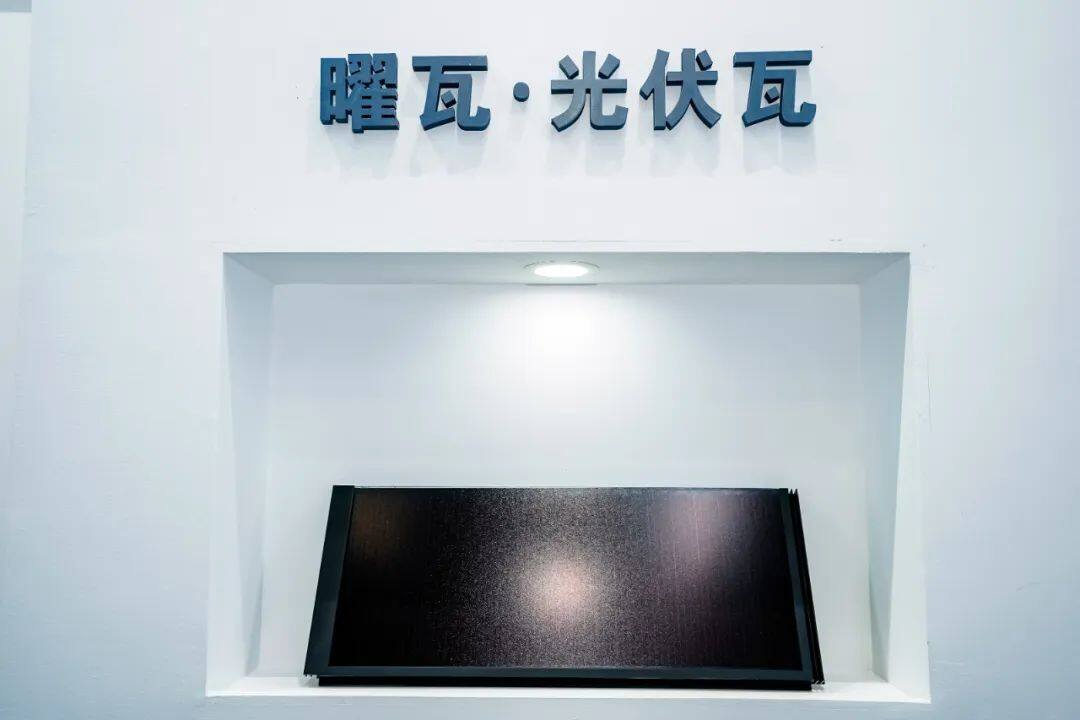 Jiyao series products can be widely used in various BIPV scenarios such as building roofs, building lighting surfaces, balcony guardrails, and building walls. Compared with traditional tiles, the photovoltaic tiles exhibited this time are superior in both material and shape, and have green energy saving, heat insulation, safety and waterproof performance, which can completely replace traditional tiles. At the same time, considering a better BIPV integration, UtmoLight has fully integrated high-quality resources, established strategic cooperation with a number of BIPV industry chain companies, and actively participated in the formulation of industry standards to contribute to the green development of the industry.
Perovskite industrialization speeds up again
As a pioneer in the development of perovskite photovoltaic industrialization technology, UtmoLight has always insisted on technological innovation. UtmoLight has independently developed the industry-leading core technology for mass production of perovskite - the "Extreme Innovation +" system solution, creating perovskite many times. World record for photovoltaic module efficiency. At present, the UtmoLight 150MW perovskite production line has been initially put into production, and the production capacity is in the climbing stage. The 1.2m*0.6m standard modules exhibited this time are all produced on this production line. It is expected to reach the target efficiency of 19% in 2023.
The perovskite modules exhibited by UtmoLight can be made into "standard" photovoltaic modules, which are used in various conventional photovoltaic applications such as the ground and factory roofs, or can be made into translucent BIPV building materials products, which are characterized by color and light transmission. The degree is adjustable and the appearance is very beautiful. The launch of this series of products has greatly expanded the scope and scenarios of photovoltaic applications, and helped the early realization of the "double carbon" goal in various fields.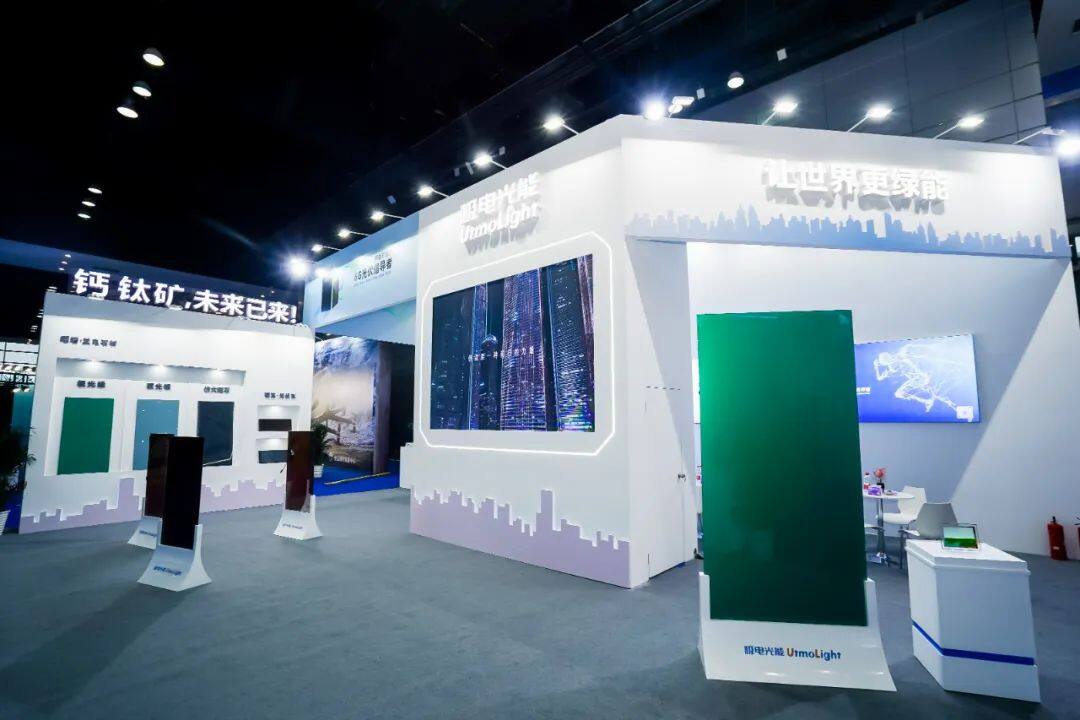 In terms of industrial implementation, in August 2022, UtmoLight signed a strategic cooperation agreement with Wuxi Xishan Economic and Technological Development Zone, and will invest 3 billion yuan to jointly lay out the world's first GW-level perovskite photovoltaic production line. It is expected that the civil works will start in the first quarter of 2023, and a production capacity of 10GW will be built by 2026.
UtmoLight has never stopped the pace of development, always adheres to the road of technological innovation, actively explores the development of green energy, and continuously helps the photovoltaic industry to reduce costs and increase efficiency. UtmoLight will also rely on the advantages of the Great Wall's rich industrial and ecological clusters, integrate various resources, and accelerate the large-scale industrialization of perovskite photovoltaic technology. Against the background of the goal of carbon neutrality at the peak of carbon, UtmoLight will continue to strive to promote green and low-carbon development in Wuxi, the "cradle" of China's photovoltaic industry, and accelerate the realization of the goal of "carbon peak and carbon neutrality". Editor/Xu Shengpeng