Company
SCC8000A won the Best Hoisting Award in Australia
Since SANY restarted the Australian market, nearly 100 cranes have been sold to Australia
SANY crane has been accepted and loved by the majority of Australian customers, which has achieved a good start for the high-end market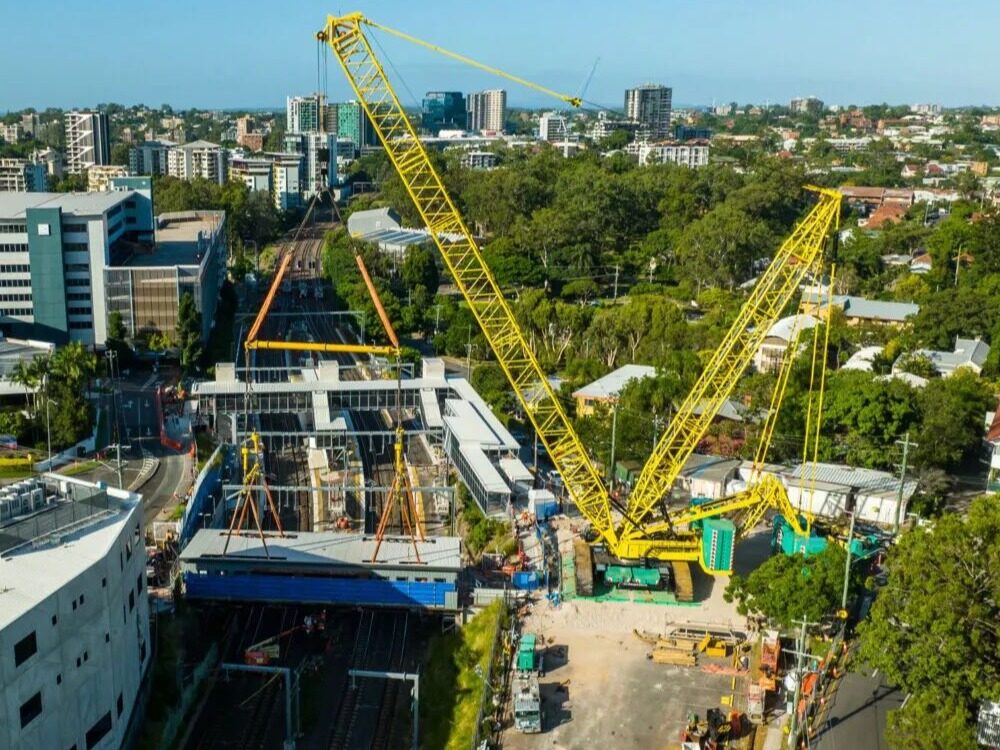 Reading this article requires
Recently, the annual meeting of the hoisting industry in Australia (CICA) was successfully held. With excellent construction performance, the pedestrian bridge project of the Auchenflower Railway Station in Brisbane participated by SANY SCC8000A crawler crane won three awards: People Choice award 20t+, 2022 Lift of the year 20t+and Bill Shadow Memorial Cup, becoming the biggest winner of the night.
The annual meeting of the Australian Lifting Industry Association (CICA) is known as the annual grand meeting of the lifting industry in Oceania. As most of Australia's construction machinery products are dependent on imports, their access threshold and quality requirements are quite strict, and the awards have been selected very rigorously.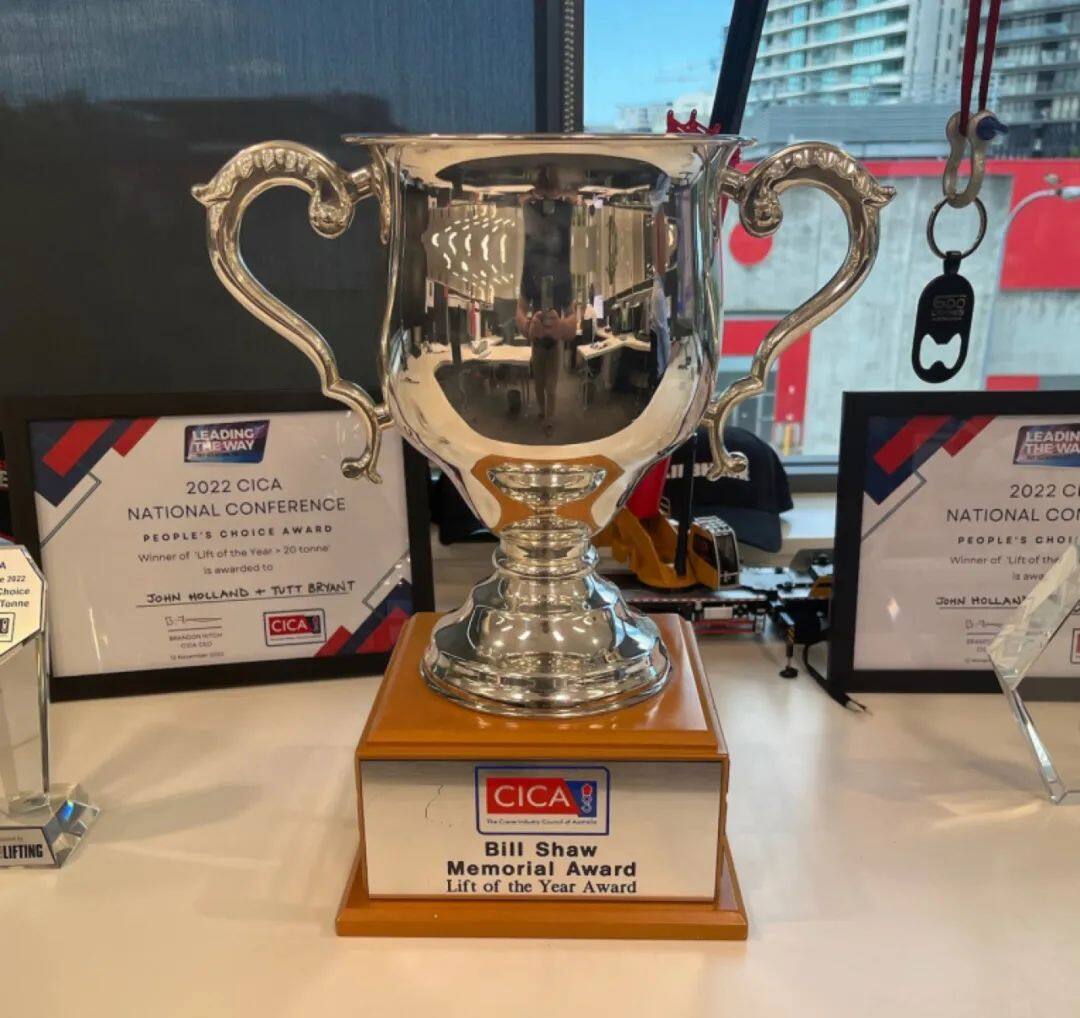 During the construction of the award-winning "Auchenflower Railway Station Pedestrian Overpass Project in Brisbane", many challenges were overcome. One side of the operation site is a live railway, and the other side is an overhead power line. The environment is very complex. In addition, there are trains running along the line, and multiple processes such as lifting, traversing and seating should be completed in a limited time, which puts forward strict requirements for lifting equipment.
In order to ensure that there is no risk, Tutt Bryant/John Holland/Rosenlund Demolition has formulated detailed planning, flexible engineering design and carried out field verification for many times.
At the operation site, SCC8000A performed very forcefully, with a range of 30.5m, and easily completed the demolition of 221t pedestrian overpass. There is no interference to the normal operation of the station, and the hoisting efficiency is very high.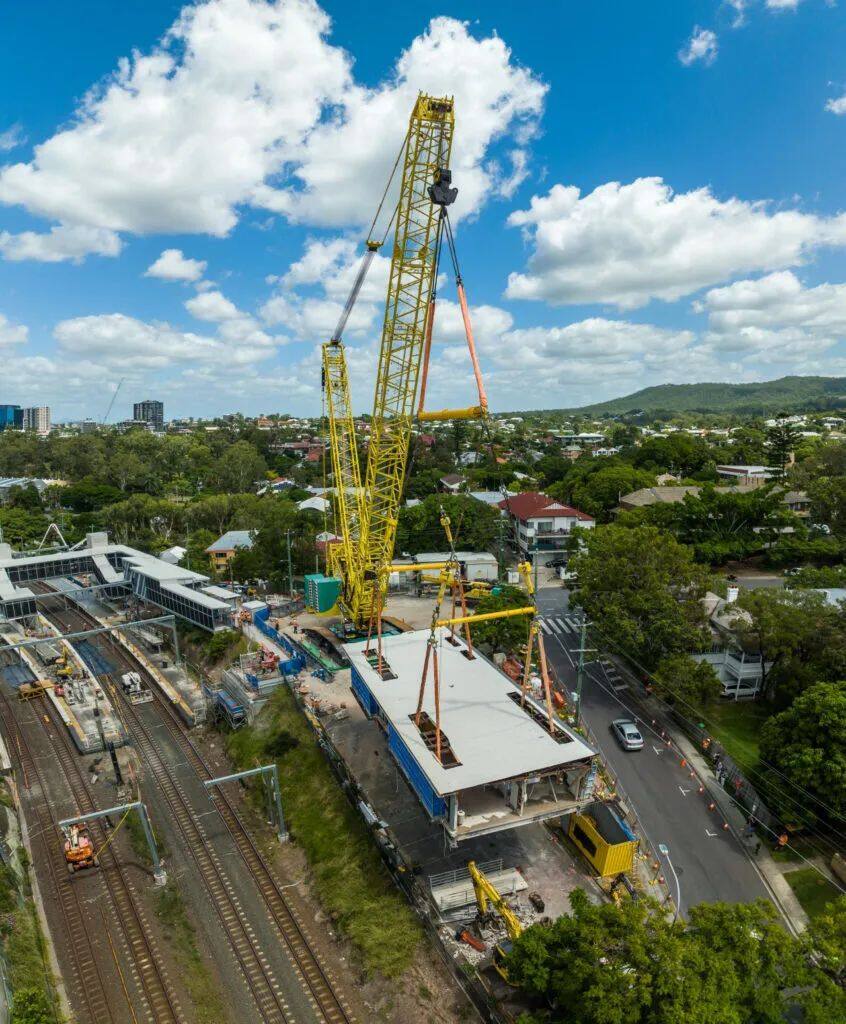 The maximum lifting torque of SCC8000A is 12016t · m. The original super strong boom combination can increase the capacity by 30% - 50% compared with the conventional boom, and can match the products of 1000t.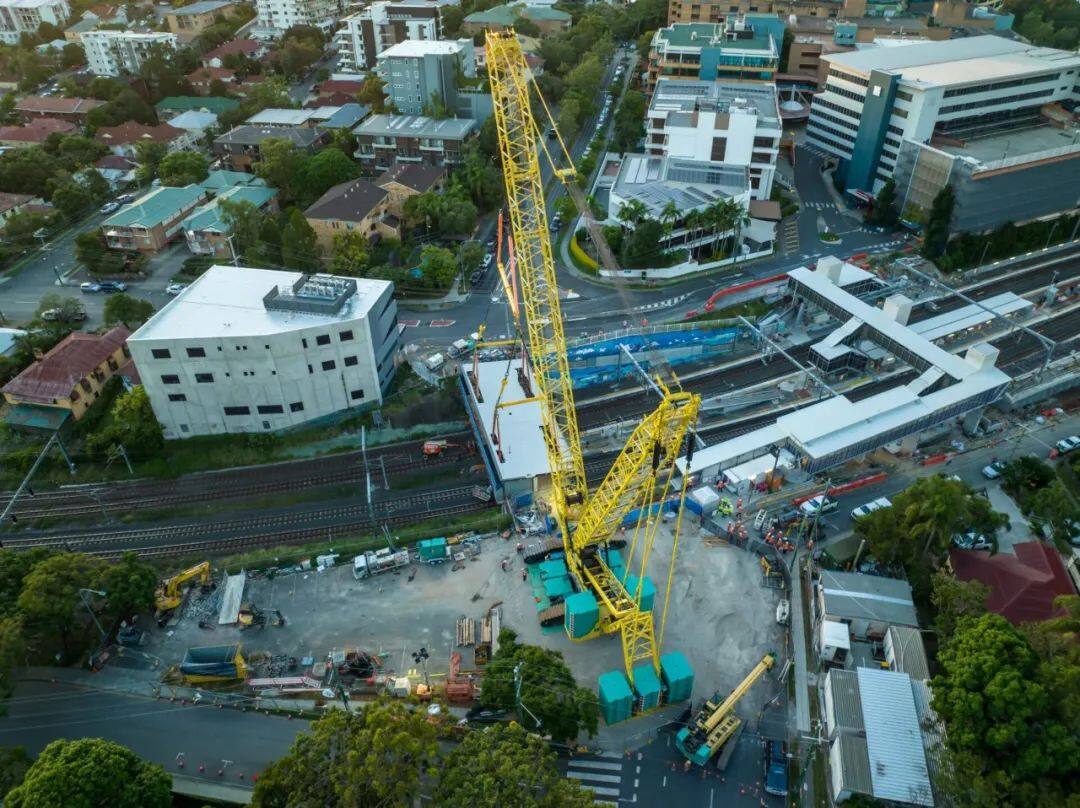 In recent years, SANY has continued to deepen its efforts in the Australian market to better promote the "going in" of Chinese brands and provide more complete "localized" products and services for the local market by improving, upgrading and optimizing services. Since SANY restarted the Australian market, it has sold nearly 100 cranes to Australia, including 800 ton crawler cranes and 1000 ton all terrain truss jib cranes. At present, SANY crane has been accepted and loved by the majority of Australian customers, which has achieved a good start for the high-end market. Editor/Sang Xiaomei
Comment
Please Login to post a comment