Photovoltaic
Yongshan County, Yunnan Province signed a 1.7 million kilowatt scenery project
The projects signed this time involve green energy development such as wind power generation and photovoltaic power generation
The contracted project has an installed capacity of about 1.7 million kilowatts, including 1.05 million kilowatts of photovoltaic power generation and 650000 kilowatts of wind power generation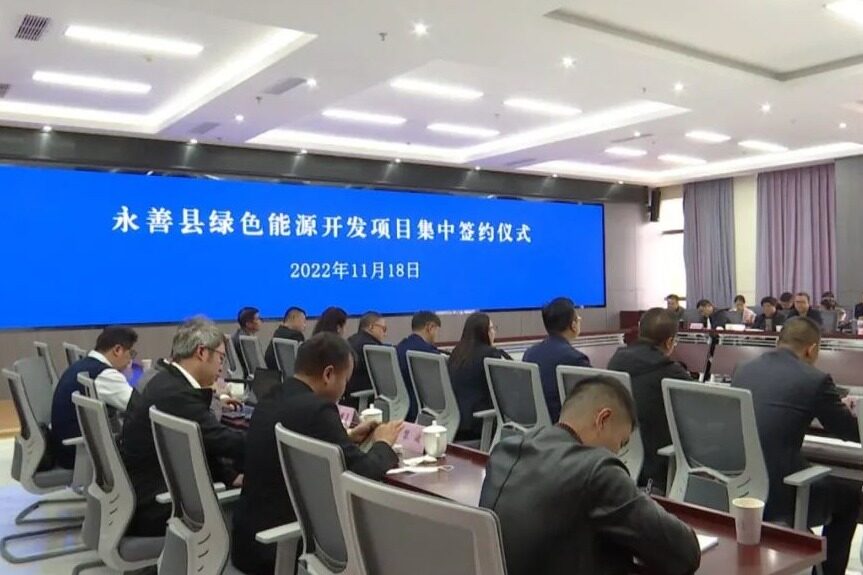 On November 18, 2022, Yongshan County held a centralized signing ceremony for green energy development projects. Chen Tao, Deputy Secretary of the County Party Committee and County Chief, Li Dajie, Deputy Secretary of the County Party Committee, Cai Shouyi, Member of the Standing Committee of the County Party Committee and Executive Deputy County Chief, He Zhaopan, Member of the Standing Committee of the County Party Committee and Deputy County Chief, and other county leaders attended the signing ceremony.
At the signing ceremony, Chen Tao, on behalf of the county people's government, signed a cooperation agreement on green energy projects in Yongshan County with leaders of China Resources Power Yunnan Company, China Power Construction New Energy Group Guizhou Branch, China Urban Investment Group New Energy Co., Ltd. and Mingyang Smart Energy Group Co., Ltd. in the southwest region.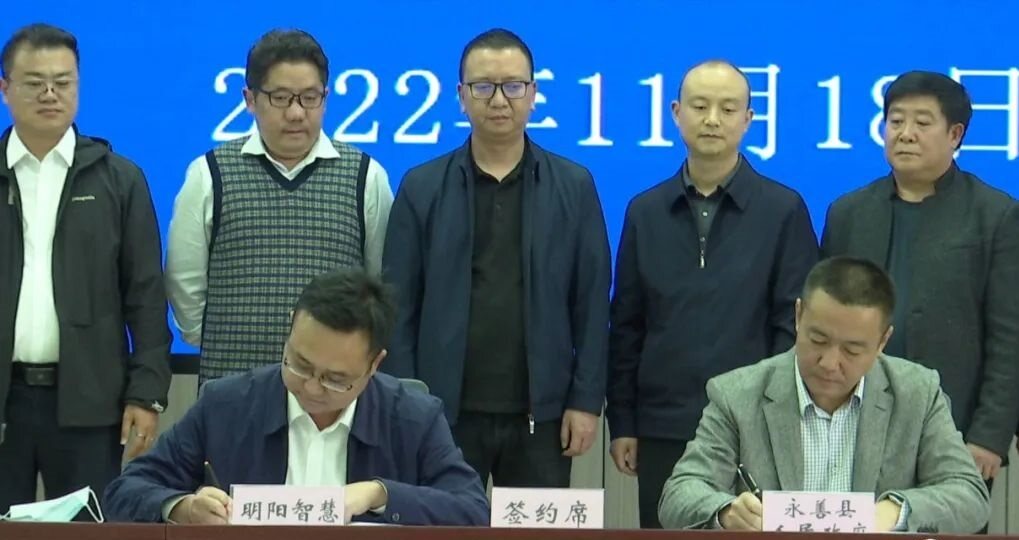 It is reported that the projects signed this time involve the development of green energy such as wind power generation and photovoltaic power generation. It is planned to build energy projects with an installed capacity of about 1.7 million kilowatts in Wuzhai, Maolin, Lianfeng, Shuizhu, Manan and other regions, including 1.05 million kilowatts of photovoltaic power generation and 650000 kilowatts of wind power generation.
Chen Tao pointed out that signing the contract is not only a continuation and deepening of the good momentum of cooperation between government and enterprises, but also a new starting point for the future. Chen Tao hoped that enterprises should strengthen their confidence and determination in investment, closely follow the development orientation of the county party committee and the county government as "demonstration areas for the development and utilization of green energy", and accelerate the implementation of projects. We should concentrate our efforts and organize special teams to settle in Yongshan, accelerate the initial work of the project, prepare the project development plan in time, and promote the project construction with high efficiency and quality. It is necessary to plan supporting industries in advance, give full play to the resource advantages and industrial advantages of enterprises, and simultaneously carry out supporting industry project planning to ensure that industrial projects can be implemented quickly and efficiently after the green energy projects are launched.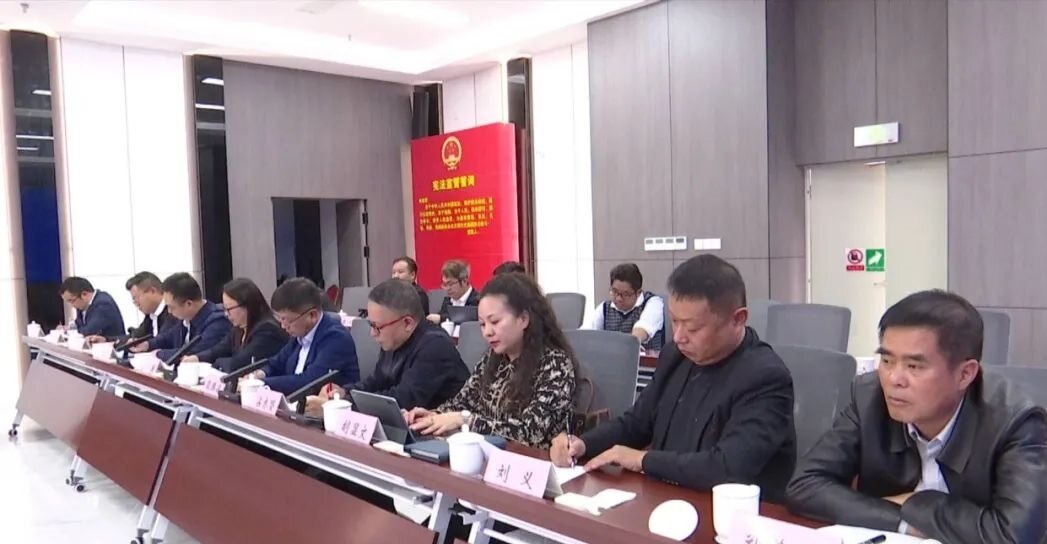 Chen Tao required that the relevant departments directly under the county level should take the initiative, strengthen coordination and cooperation, actively strive for the support of superiors, and strive to solve the practical difficulties and problems encountered in the process of project promotion. Villages and towns involved in the project should shoulder their own responsibilities, make every effort to optimize the construction environment, and promote the project to start as soon as possible.
At the meeting, the leaders of the enterprise made a speech about accelerating the preliminary work of the project, promoting the project to be implemented as soon as possible, and ensuring the project to be completed and put into use as soon as possible. Editor/Zhao E