Construction Frontline
POWERCHINA signs contract for Philippines pumped storage project
The project is located in Kebang Bank, Bengate Province, Cordillera Administrative Region, Luzon Island, Philippines
The completion of the project will promote the optimization of the power supply structure of Luzon Island and ensure the safety of energy and electricity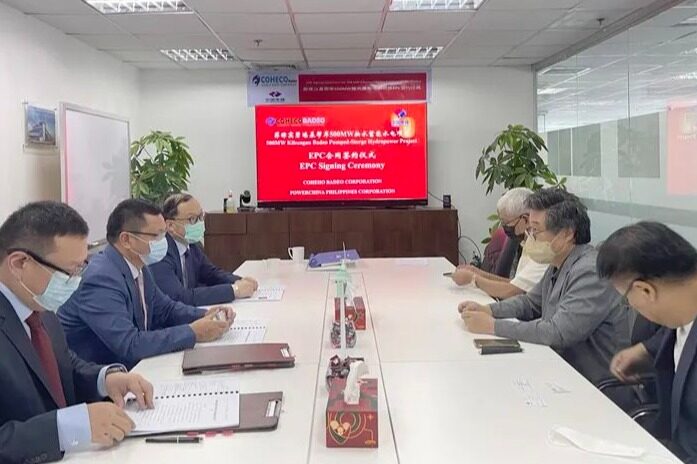 Recently, POWERCHINA and Koch Copadiao of the Philippines held a signing ceremony in Manila, officially signing the EPC contract for the 500MW pumped storage power plant project on the Philippine Kibang shore. Ji Xiaoyong, the chairman of the company, and Larry Jin Haoyuan, the chairman of Koch Cobadio, attended to witness the signing of the contract. Zhou Jiayi, vice general manager of the company and general manager of the Asia Pacific regional headquarters, and James Kim, chief technical director of Koch Cobadio, attended the ceremony.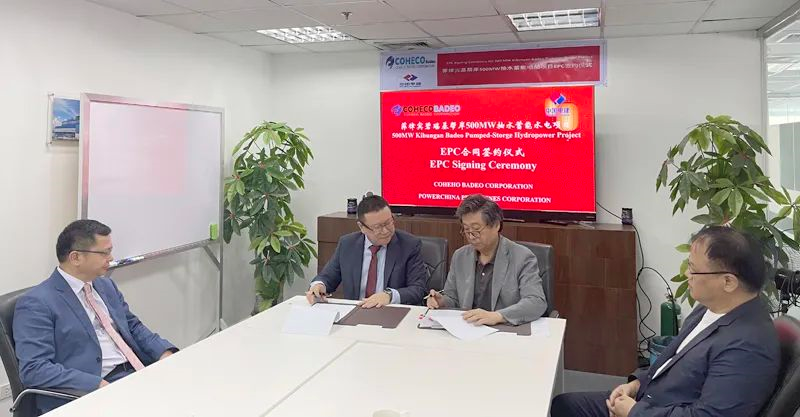 Before the signing ceremony, the two sides held cordial talks. Jin Haoyuan welcomed Ji Xiaoyong to the Philippines, appreciated the strong strength of POWERCHINA in the field of hydropower construction, expressed confidence in the cooperation with POWERCHINA, and looked forward to the successful cooperation between the two sides on this project. Ji Xiaoyong introduced the development of POWERCHINA's international business and the relevant work arrangement of the Kebang Shore project. He said that POWERCHINA would actively organize resource input to start the project construction as soon as possible.
The main work of the project is to build new upstream and downstream reservoirs, waterways and underground powerhouse. After the completion of the project, it will play an important role in promoting the optimization of power supply structure in Luzon Island, ensuring energy and power security, and promoting the consumption of clean energy.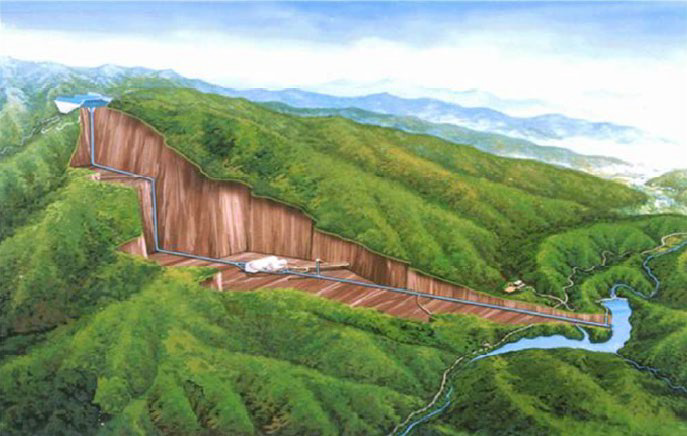 Since November, the Asia Pacific regional headquarters has fully implemented the work deployment of the group company to "learn from the top 20 sprints and win the whole year in the fourth quarter". Good news has been reported frequently in key national markets, with six consecutive signatures within 10 days. They have successively signed the Indonesia Central Kalimantan Energy Industry Chain Project, Vietnam Hejing 400MW offshore wind power project, Vietnam Yi'an 450MW surface photovoltaic project, Laos Mengsong 600MW wind power project The Phase II 55MW geothermal project in Lumut Balai, Indonesia, and the 500MW pumped storage power station project in Kibang Bank, Philippines involve photovoltaic, wind power, geothermal, pumped storage, minerals and other fields, laying a solid foundation to ensure the completion of the annual business tasks.Editor/Xing Wentao