Humanities
Do your work well, is also a kind of happiness!
Zhu Kunlin is a power maintenance worker, engaged in the shield machine and auxiliary equipment power maintenance work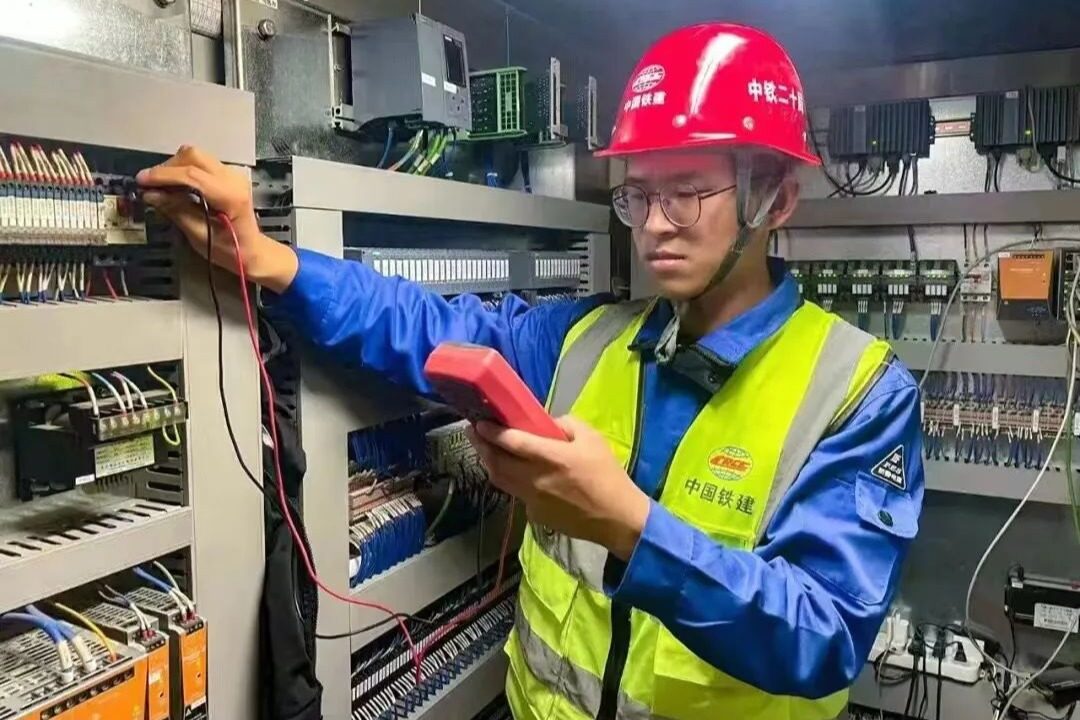 Reading this article requires
"It's a huge honor, not just for me, but for the whole team." Zhu Kunlin, a model worker in Shaanxi Province, said, "I just did what I had to do. I just did what I had to do well." In his own words, "I'm an electrician, a doctor, surgery, medicine, sometimes neurology."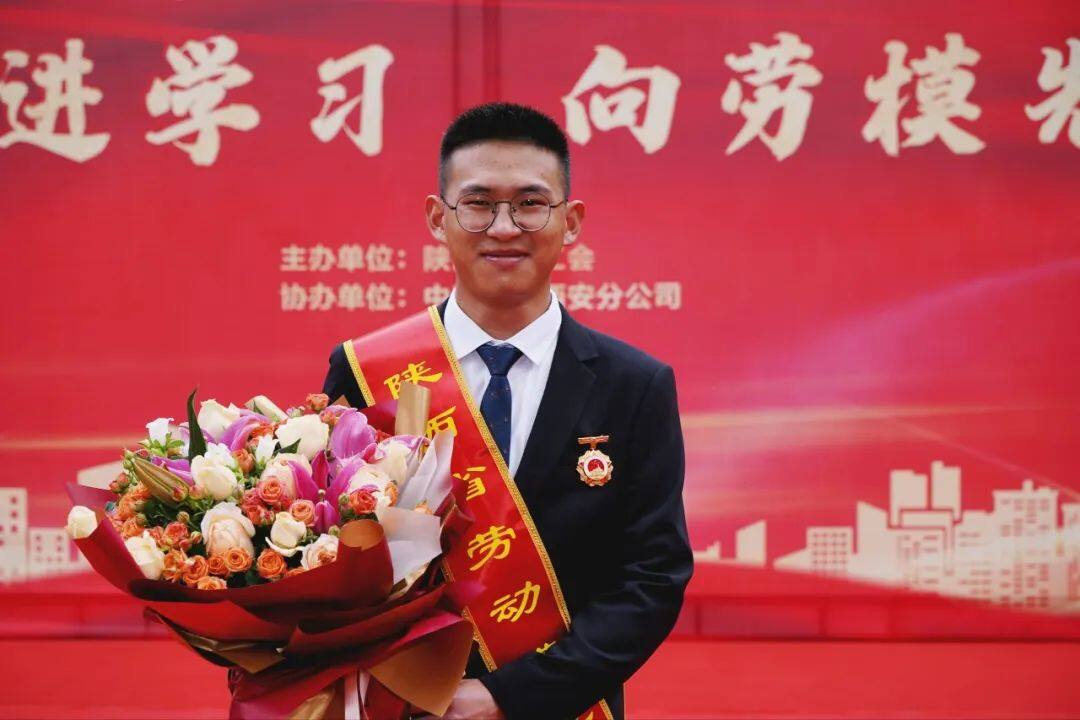 Zhu Kunlin won the honorary title of Shaanxi Model Worker in 2022
When he just joined the company, he said he was a rookie. After six years of precipitation and accumulation, he now jokes that he is an old Chinese medicine doctor or electrician Lao Zhu. From childhood to old, throughout is Zhu Kunlin's studious. In May 2016, when Zhu Kunlin worked in Chengdu Metro Line 5, he was mainly involved in the supervision of DZ215 and DZ216 shield tunneling machines. As an electrician, it is his duty to focus on electrical drawings, but in order to master the characteristics of shield equipment in an all-round way, he also studied mechanical drawings and hydraulic drawings seriously.
He has to learn his major, and he is also learning the business related to his major. "He keeps expanding his business circle around the small circle of electricity, and now I can't teach him," said Zhu's master Ye Hexing proudly. Zhu Kunlin's colleagues were puzzled when they found that he had taken the initiative to learn the maintenance knowledge of gantry cranes and motor vehicles. He patiently explained: "All kinds of mechanical equipment have their work in common, a lot of seemingly mysterious skills are actually separated by a layer of window paper, learn through, you will be able to skillfully, skillfully."
From July 2017 to May 2019, Zhu Kunlin participated in the supervision of the construction of shield machine DZ356 and DZ357 of Chengdu Metro Line 6 project. Based on his accumulation in the Line 5 project, he put forward several suggestions for the local improvement of shield machine to make it more reliable, more practical and more energy saving.
Due to his profound foundation accumulation and business learning by analogy, in April 2017, he participated in the compilation of relevant technical data of Shield Construction Standardization Promotion Committee of China Railway 20th Bureau.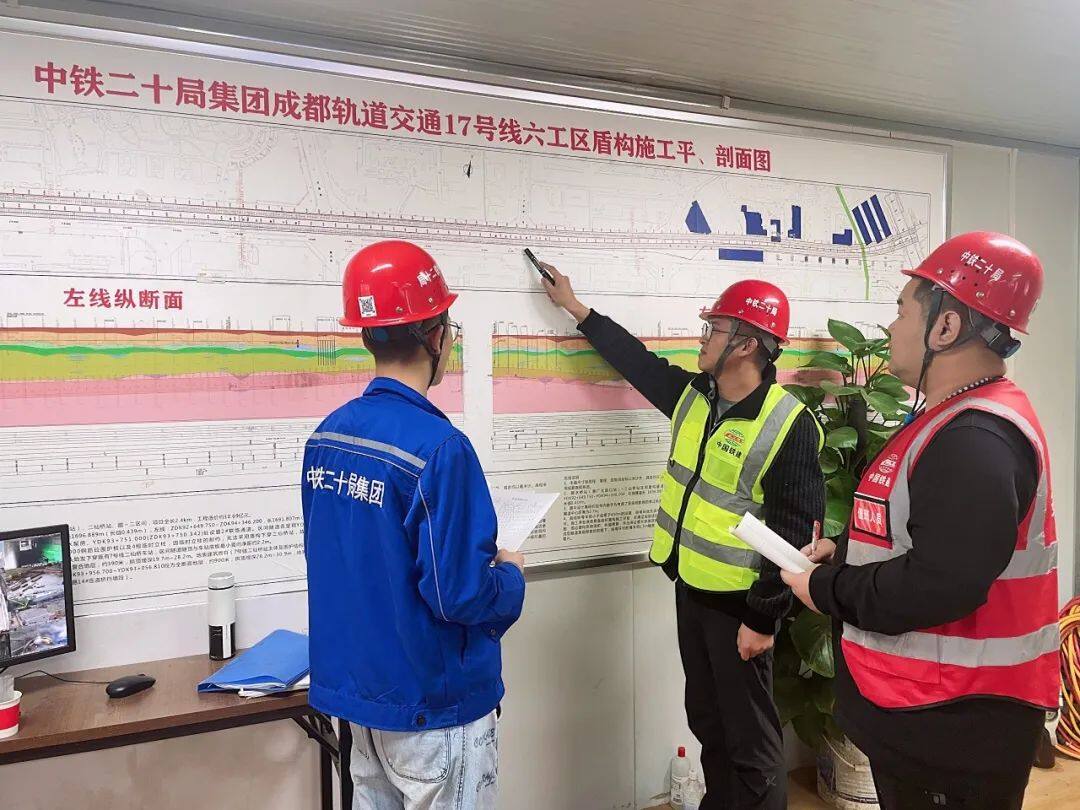 Zhu Kunlin exchanged shield tunneling knowledge with his colleagues
In Zhu Kunlin's opinion, learning is not only an individual thing, but also a team atmosphere.
He understood the joy of sharing and always shared his accumulated experience with all his resources. His colleagues like Li Yangyang, Wang Dynasty and Zhou Xiang benefited a lot from this experience. They not only improved their skills, but also realized the benefits of learning. A "butterfly effect" on learning came into being, and learning ability has become one of the core competitiveness of Chengdu Metro team. The learning effect needs to be tested by practical results. Learn to apply, to use to promote learning, such a virtuous cycle, natural accumulation. There is no special use of Zhu Kunlin, in a word, is fine, fine. From drawings to specifications, from standards to practices, from specific operations to rules and regulations, every detail, no matter the parameters or techniques, is scientific and rigorous, and the "seriousness" is engraved into the bones.
In September 2019, the shield tunneling machine of Guangzhou Integrated Pipeline Corridor Project broke down when it reached 1000 rings. The temperature in the tunnel is above 38℃. Just into the sweat came down, kept flowing into the eyes, a little sting, a few minutes later the work clothes were soaked, can feel the clothes become heavy. Zhu Kunlin said, "Although used to such an operating environment, but dare not careless, maintenance area circuit dense, dare not have a careless, usually how to do how to do, in fact, also nothing."
"The tunnel of Chengdu Metro Line 5 has been completed 71 days ahead of schedule, the tunnel of Line 6 has been completed 61 days ahead of schedule, and the 'Flame No. 5' of Line 17 has been successfully launched, thanks to Zhu Kunlin." The person in charge of Metro Business Department of No.3 Company of China Railway Bureau No.20 said, "Happily, the second, third and even more 'Zhu Kunlin' are emerging in the project, which is a precious resource for our metro business."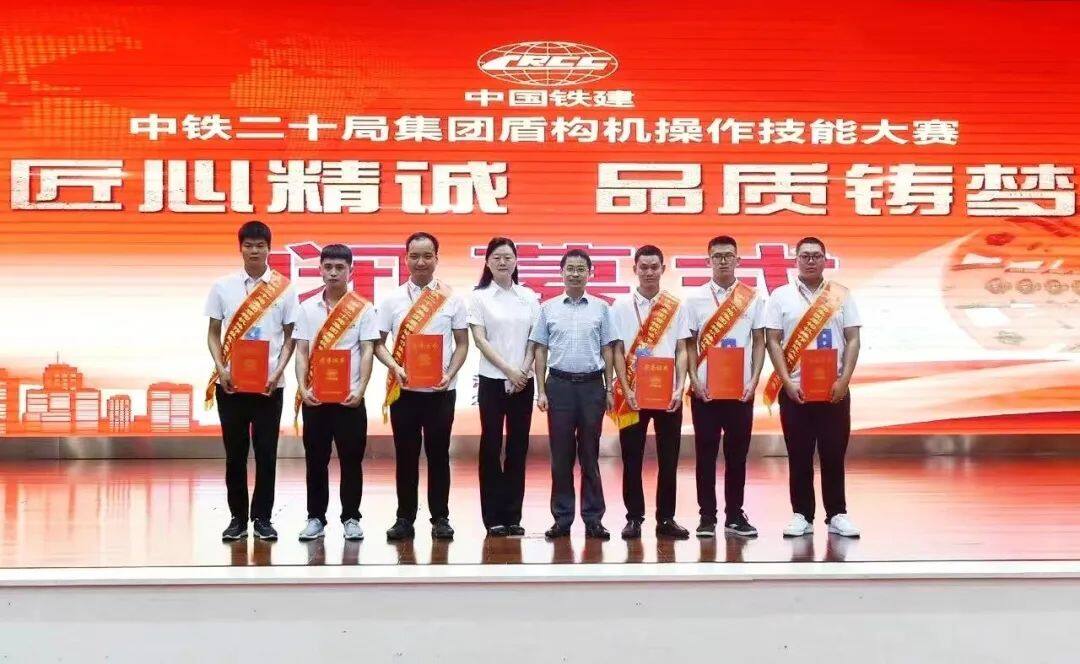 Zhu Kunlin (2nd R) takes part in the shield machine Operation Skill Competition of China Railway Bureau 20 on Aug 24, 2018. Zhu Kunlin and his team won the first prize of individual single item and double team respectively
The first prize of Electromechanical Group in Shield Tunneling Machine Operation Skill Contest of China Railway 20th Bureau, Technical Expert of Shaanxi Province, Model Worker of China Railway Construction...... In the past six years of work, Zhu Kunlin's answer papers are excellent.
"Maybe I love it. I really like it and I want to do it well." Zhu Kunlin smiled and said, "Anyway, I feel a sense of accomplishment. Doing my job well is also a kind of happiness." The smile is green and astringent. This green, is how valuable quality. Editor/He Yuting
Comment
Please Login to post a comment