Photovoltaic
Bid opening of Liaoning 500MW photovoltaic sand control demonstration project
The scale of Fuxin photovoltaic sand control demonstration project in 2022 is 500MW
During the 14th Five Year Plan period, Zhangwu County plans to implement the project of light sand locking in three stages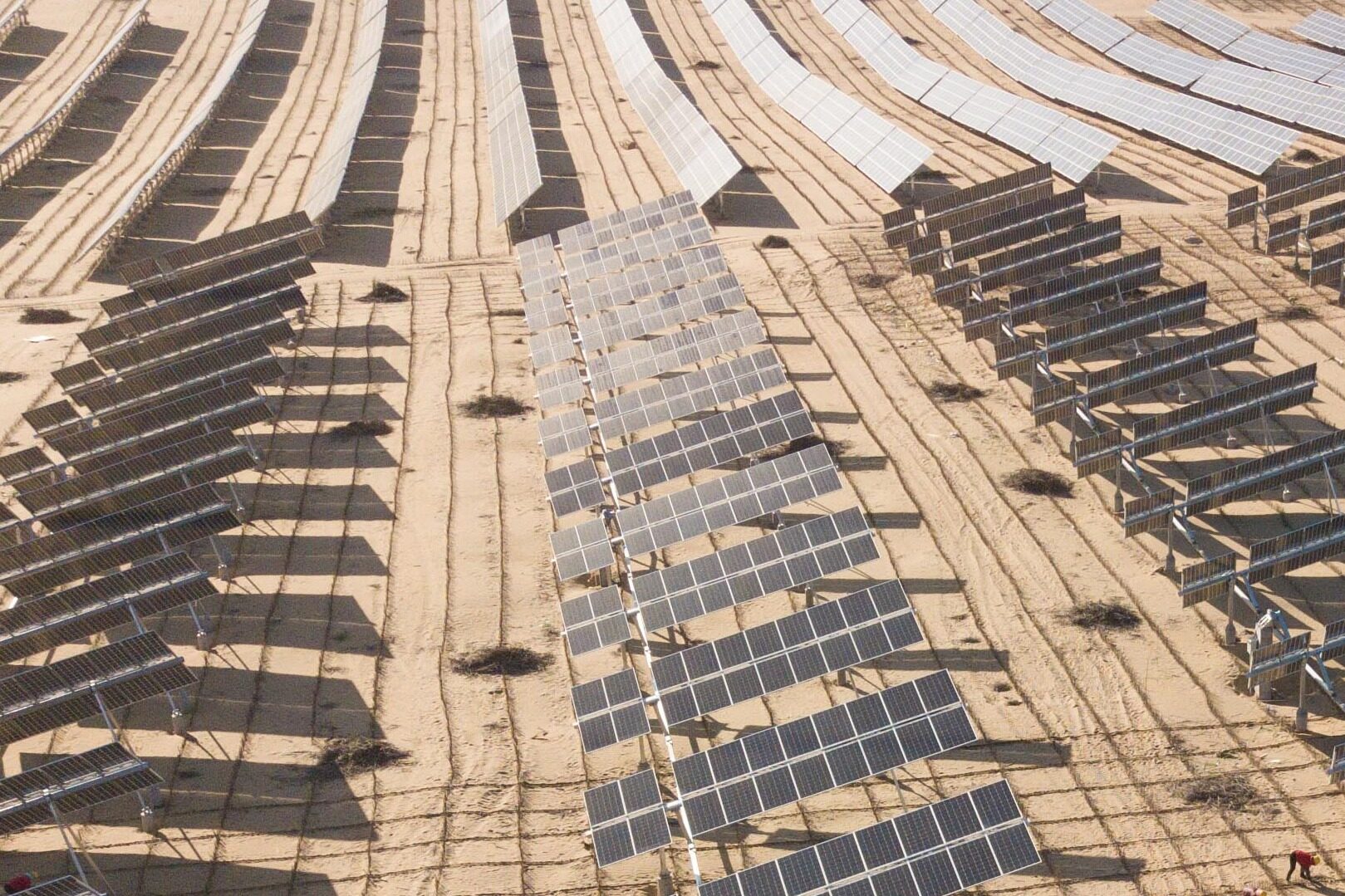 Reading this article requires
On November 18, 2022, the announcement of the main body optimization results of the 2022 photovoltaic desertification control demonstration project in Fuxin City, Liaoning Province showed that Beijing Huaneng Jiayu New Energy Technology Development Co., Ltd. was elected as the project owner.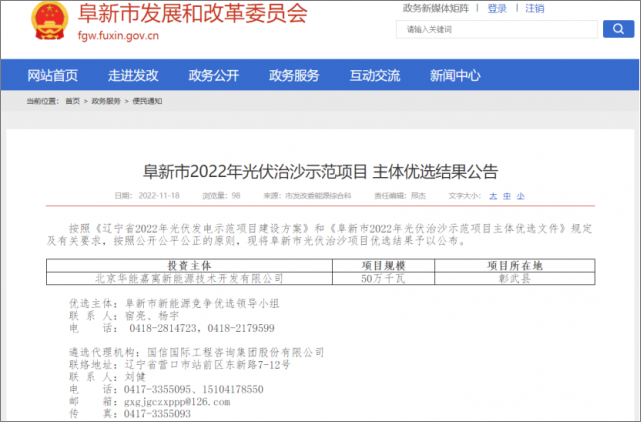 Project overview
The scale of Fuxin photovoltaic desertification control demonstration project in 2022 is 500MW, and the project is located in Zhangwu County. In order to fully undertake the photovoltaic task of 500 thousand kilowatts sand control, Zhangwu County focuses on promoting two tasks.
First, actively promote land transfer. Through preliminary investigation and joint confirmation of provincial natural resources and other departments, Zhangwu County has selected a total of 13800 mu and 32 plots of land suitable for the development of sand control photovoltaic.
The second is to carry out the first trial. In view of the reasons such as the lack of people in farming time, crop growth cycle, and the latest sowing date, according to the relevant requirements proposed by the Provincial Development and Reform Commission, Zhangwu County has explored and carried out the first trial project construction in four suitable plots in Zhanggutai Town, Ar Township, Houxinqiu Town, and Fengjia Town, respectively, using a small part of severely sandy farmland that has been transferred, covering an area of about 1200 mu, with an installed capacity of 40000 kilowatts.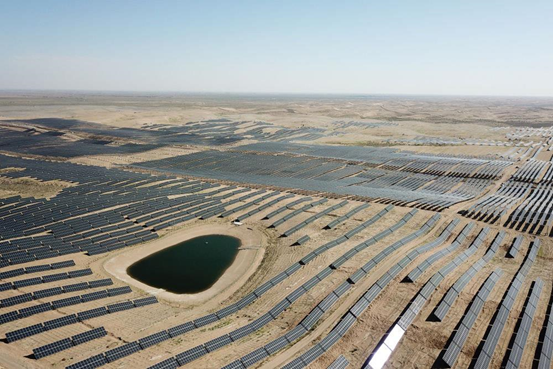 During the Fourteenth Five Year Plan period, Zhangwu County plans to implement the project of light sand locking in three phases. The first and second phases are planned to focus on the implementation of the project in the northern seven townships where land desertification is serious, and the third phase is to carry out large-scale desertification control in the whole county
In April 2022, Fuxin Municipal People's Government issued a notice on organizing the declaration of the special plan project of Fuxin photovoltaic sand control technology in 2022, focusing on supporting the demonstration technology project of photovoltaic sand control crop planting experiment, and scientifically exploring the ecological industrialization of sand locking with light and complementing agriculture and light, as well as the path of industrial ecological transformation and development. Editor/Zhao E
Comment
Please Login to post a comment