Exhibition
boway makes offshore operation platform station more stable
boway is always committed to exploring the application of new materials in ocean engineering
For the first time, boway will focus on the problems of offshore oil and gas drilling and share the solution of high wear-resistant BearMet materials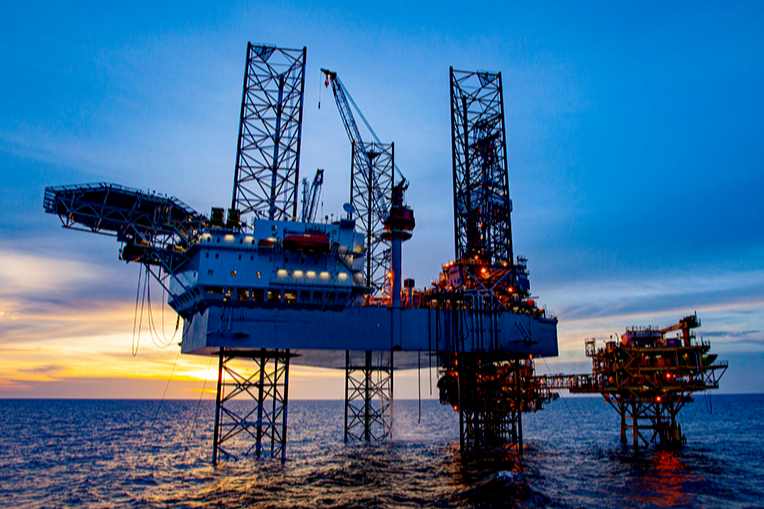 Reading this article requires
Ships and marine engineering equipment are the important support for understanding and managing the ocean, and the core link of the marine equipment industry chain. In order to thoroughly implement the important statement of a marine power and build an important concept of a community with a shared future in the ocean, the China Marine Economy Expo will be held in Shenzhen Futian Convention and Exhibition Center from November 24 to 26, 2022.
Focusing on the mission and task of marine economic development during the 14th Five Year Plan period, this exhibition will discuss the development trends, cutting-edge technologies and achievements of the marine oil and gas and mineral resources development, marine electronic information, marine engineering and environmental protection industries, with the theme of scientific innovation, empowerment and sharing of dark blue.
At the exhibition for the first time, boway will focus on the problems of offshore oil and gas drilling and share the solutions of high wear-resistant BearMet materials. We look forward to your coming to booth 9D 016 to negotiate with team engineers.
Create high-quality marine engineering machinery and equipment
For the exploitation of offshore oil and gas, especially the complex and changeable environment of deep-sea operations, strict requirements are put forward for the exploitation tools. The innovation ability of offshore engineering machinery and equipment also reflects the ability of the country to use and develop the ocean to a large extent.
In the development of offshore engineering equipment, materials are a key link, and Boway has always been committed to exploring the application of new materials in offshore engineering. The launched BearMet series of high wear-resistant materials meet the requirements of high bearing capacity, high stability and high strength, and have the advantages of wear resistance, corrosion resistance, heat resistance, and super long heavy load service life. They are used as important component materials of deep-sea drilling equipment to ensure safe and reliable use of offshore energy exploitation.
BearMet Offshore Drilling Exploration Implementation Plan
BearMet350 copper nickel tin high wear-resistant material: mainly used in MWD, LWD drilling tools for oil drilling, oil exploration well guide rod, electric pump components, exploration well probe, deep-sea explosion-proof, separable connecting valve and other various oil high temperature resistant, wear-resistant, non-magnetic, high-strength copper alloy components.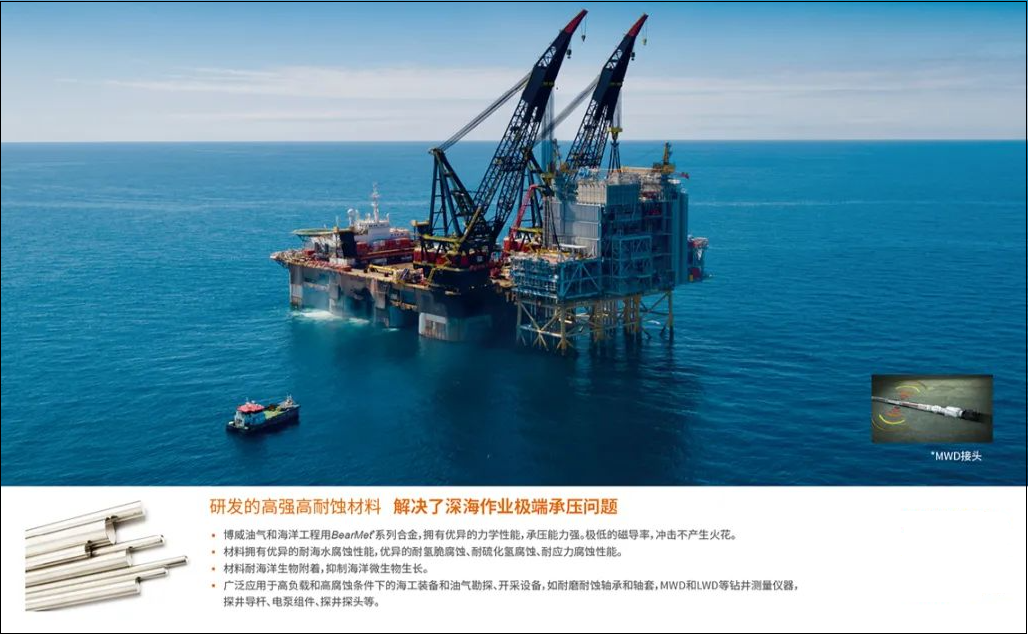 BearMet230 seawater corrosion resistant nickel aluminum white copper material: mainly used for underwater sealing connectors, bulkhead connectors, seafloor fasteners, pump shafts and valve shafts, valve stems, hydraulic pistons, drill pipes and clamps of ROV, AUV and wellhead.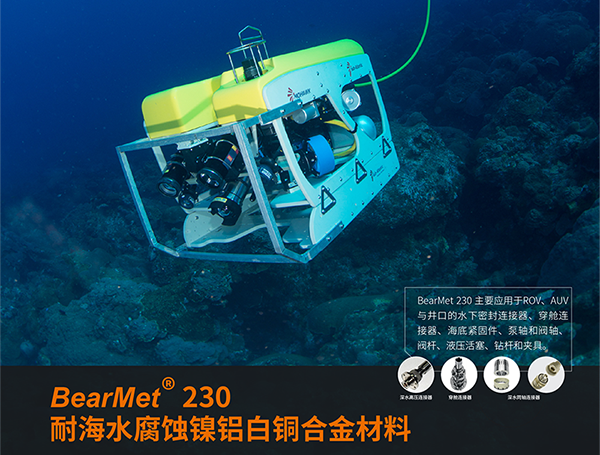 BearMet220 high-strength wear-resistant corrosion-resistant aluminum bronze material: this material is mainly used for pump body, valve, valve seat, guide rod, valve stem, bolt, nut and pipe for Christmas tree of drilling platform.
For more materials solutions for offshore engineering machinery, boway looks forward to further communication with you at booth 9D 016. When you visit the booth, you will have the opportunity to get exquisite gifts.Editor/Ma Xue
Comment
Please Login to post a comment