International
President Mirziyoyev of Uzbekistan Holds Talks with President Makron of France
The two sides expressed their willingness to further strengthen cooperation in the field of security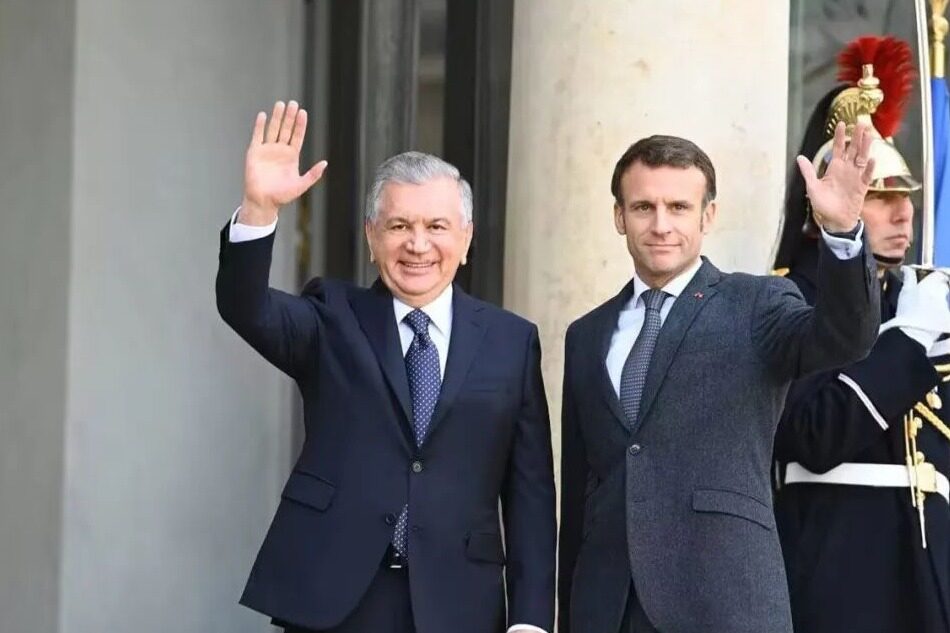 President Mirziyoyev of Uzbekistan and President Makron of France held talks at the Elysee Palace in Paris on November 22, 2022. The two sides discussed in detail the issue of further strengthening mutually beneficial cooperation between the two countries and reached agreement on the high-level development of the comprehensive partnership. The two heads of state noted with satisfaction that on the occasion of the 30th anniversary of the establishment of diplomatic relations between the two countries, bilateral relations have flourished, political dialogue has been deepened, mutual support has been provided in international organizations, and inter parliamentary dialogue has been promoted. In recent years, the number of cooperative projects and joint ventures involving French enterprises has tripled. At present, Uzbekistan is actively carrying out cooperation projects of more than 5 billion euros.
The talks mentioned the mutually beneficial activities of world-class enterprises such as Total Eren, Veolia, EDF, Orano, Lactalis, Carrefour and Shiever in the fields of energy, exploration, food industry and retail. The level of cooperation with the French Development Agency, which is involved in urban infrastructure development, "green" economy, health, hydropower, agriculture and other fields, has been improved qualitatively.
The two heads of state noted with satisfaction that the exhibition of Uzbekistan's historical and cultural heritage was held in the Louvre and the Arab World Institute. The two sides stressed the importance of developing cultural and people to people exchanges between the two countries, and welcomed the holding of the second Ufa Education Forum in Paris from November 27 to 28 to reach an agreement on developing cooperation in the field of French teacher training.
In addition, the two heads of state also exchanged views on international and regional hotspot issues. The talks were held in an open, cordial and friendly atmosphere. At the end of the talks, Mirziyoev invited Makron to visit Uzbekistan at his convenience. Uzbekistan will purchase 17 Airbus, ATR aircraft and 2 helicopters from France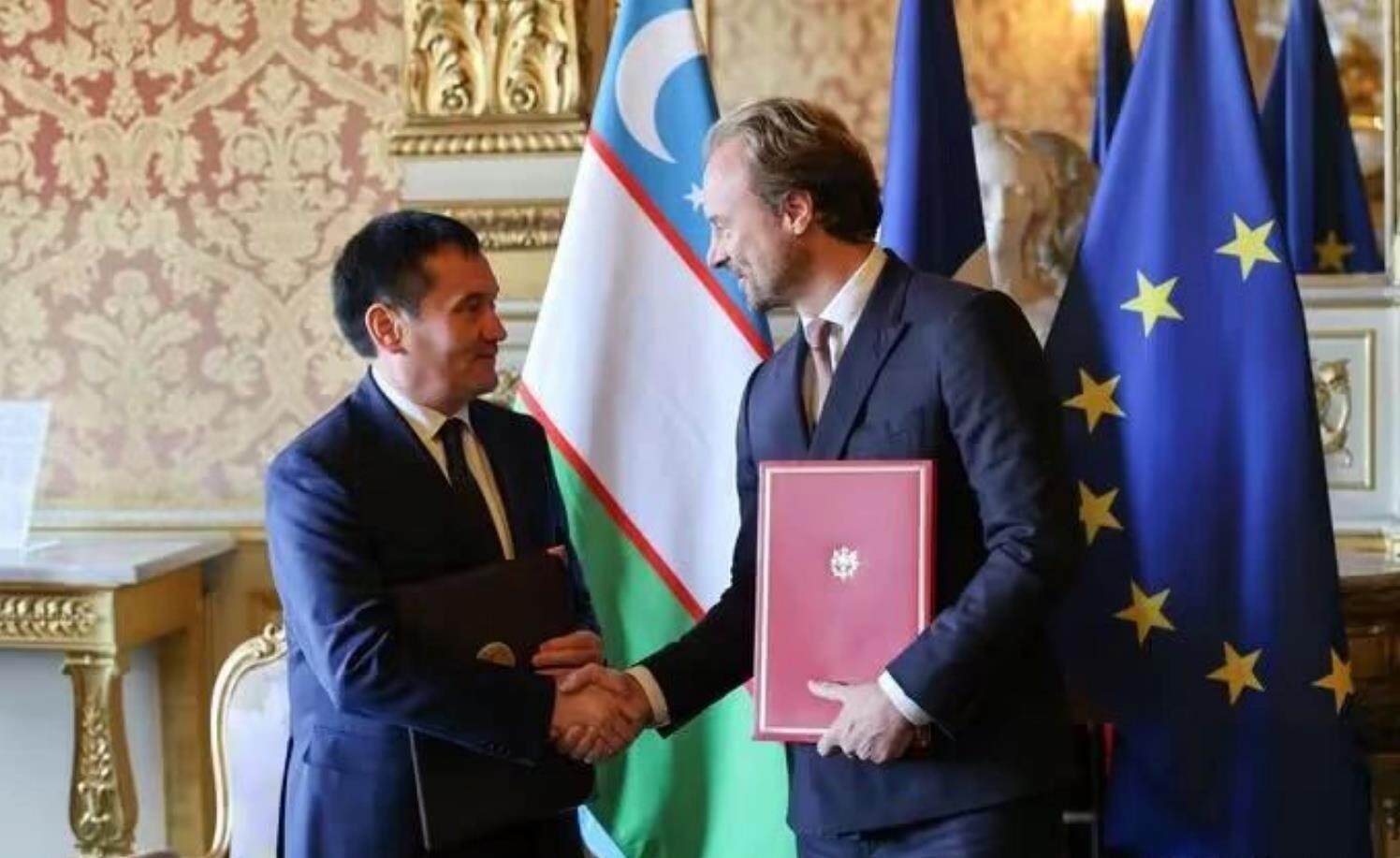 Uzbekistan will purchase 8 Airbus A320neo and 4 Airbus A321neo aircraft, 5 ATR 72-600 aircraft and 2 Airbus H145 helicopters from France, with a total value of 815.3 million euros. The Uzbek delegation signed relevant trade agreements during its official visit to Paris.
On November 22, the Minister of Transport of Uzbekistan, Ilhom Mahkamov, and Zach Gariger, Vice President of "Airbus International" in Eastern Europe and Central Asia, exchanged contracts between Airbus and Uzbekistan Airways at a ceremony held in the building of the French Ministry of Foreign Affairs.
In addition, a contract worth EUR 100 million was signed for the delivery of five ATR 72-600 aircraft. The transaction of Silk Avia Airlines was approved by a presidential decree on October 26. Airbus also plans to establish a service center for its helicopters in Uzbekistan, with the project cost estimated at 14.1 million euros.
In May 2021, under the condition of unifying the fleet, Uzbek Airlines plans to return several Boeing aircraft to the lessor and use Airbus aircraft. At the same time, 17 Boeing and Ir aircraft from 1999 to 2013 were listed for sale.Editor/Xing Wentao