Humanities
China's first toothed rail train rolls off the production line
This will fill the gap in China's tooth rail train sector
In the future, the tooth rail train will become one of the important means of mountain rail transportation and sightseeing in China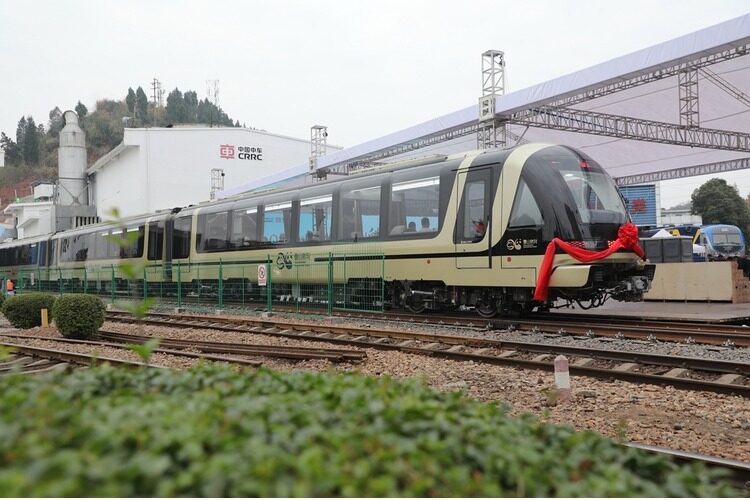 On November 24, 2022, China's first toothed rail train (electric bus) rolled off the production line in Ziyang, Sichuan Province. This gear rail is jointly developed by CRRC Ziyang Locomotive Co., Ltd. and its partner under the support of CRRC Zhuzhou Electric Locomotive Co., LTD.
It is understood that the first section of Dujiangyan Line is expected to be put into operation by the end of 2023, and the whole line will be opened to traffic in 2026. Tourists can directly transfer to this type of train at Dujiangyan station to travel to Siguniang Mountain View area. Travel time between the two places will be reduced from five hours to two hours.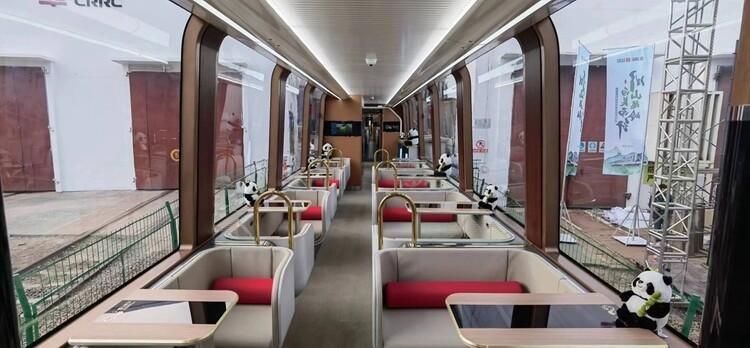 The first gear rail train in China innovatively adopts the "wheel-rail + gear rail" double-system traction mode, with the highest running speed up to 120km/h in the wheel-rail section and 40km/h in the gear rail section. It fully meets the operating conditions of the maximum 120‰ ramp of "Du4" line.
In addition, the train adopts 4 sections and is rated to carry 145 passengers. The interior is divided into three seating areas, namely luxury VIP family boxes, luxury sightseeing booth area and ordinary seating area, to meet the various needs of passengers. With the largest curved sightseeing glass window in China, it can realize the in-depth communication between the tourists and the natural landscape inside the car.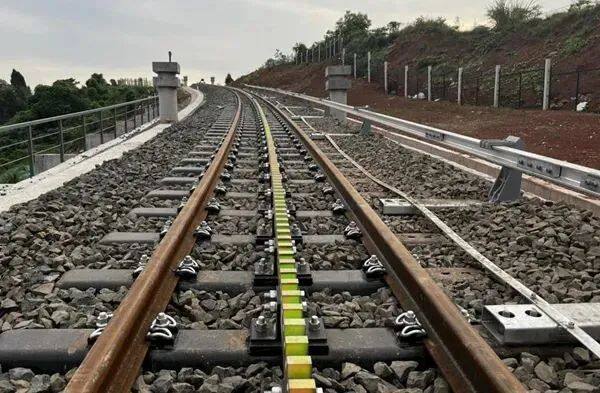 Because of its good safety, strong adaptability, environmental friendliness and low construction cost, it is especially suitable for sightseeing routes in mountainous areas or tourist attractions.
Gear rail train is a new type of rail transit vehicle used in mountaineering railway. By equipping the running gear with one or more gears, it engages with the rack installed in the middle of the track when climbing the slope. With the bite force of the rack and pinion, it moves steadily and can run safely on the slope with a maximum of 480‰.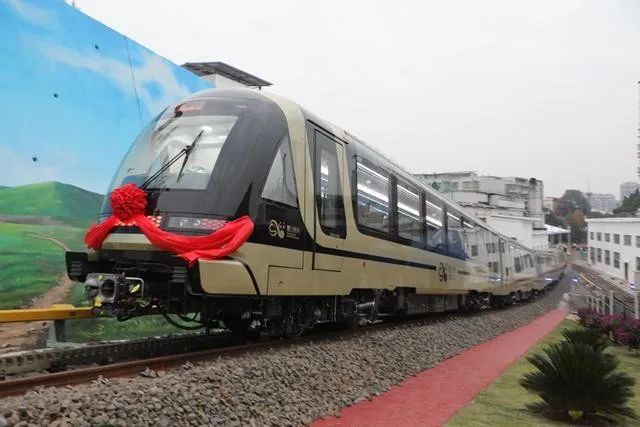 In terms of intelligence, the train also uses Beidou /5G iot automatic driving, automatic protection, operation big data storage intelligent analysis and other high-tech technologies to make the train "brain" more "intelligent". At the same time, the appearance of the vehicle adopts the parametric design of the light group, the interior door area and the vehicle room are respectively set up intelligent display screen, so that technology escorts the travel.
In addition, as the R&D and manufacturing of the train, CRRC Ziyang Locomotive Co., Ltd. also led the preparation of the local standard of "General Technical Conditions for Mountain gear rail Vehicles" in Sichuan Province, and built the first domestic gear rail wheel drive device test bed and the first gear rail train test line, which laid a solid foundation for the successful development of gear rail trains, and also created conditions for building the first domestic research base for mountain gear rail vehicles. Editor/He Yuting