Hydrogen + Storage
CNNC Huineng Energy Storage Power Station Project Initiated Bidding
The proposed electrochemical energy storage capacity of 250MW/500MWh is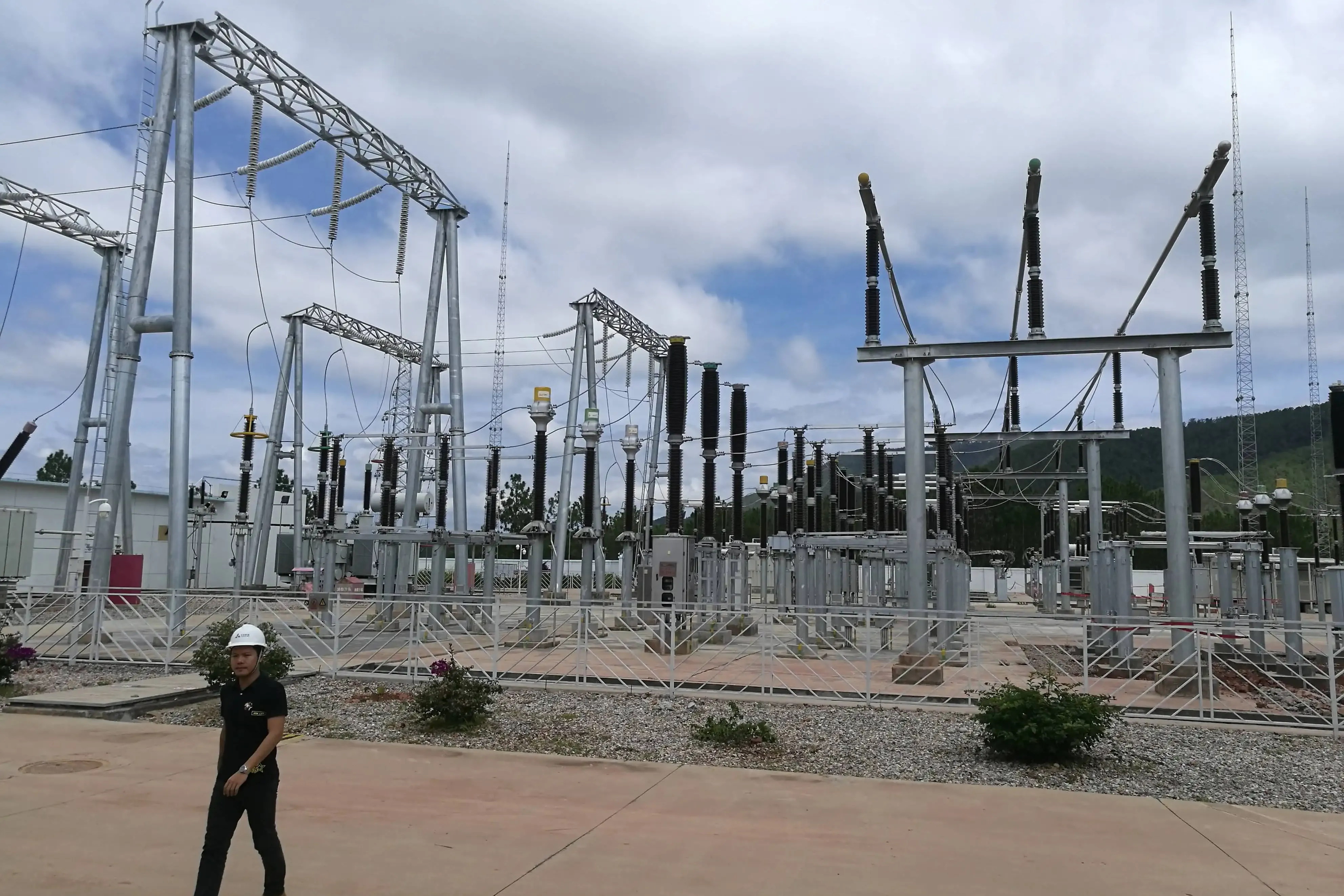 On November 25, 2022, China Nuclear Power Huineng Co., Ltd. issued the bidding announcement for EPC general contracting of Qinnan 250MW/500MWh energy storage power plant project.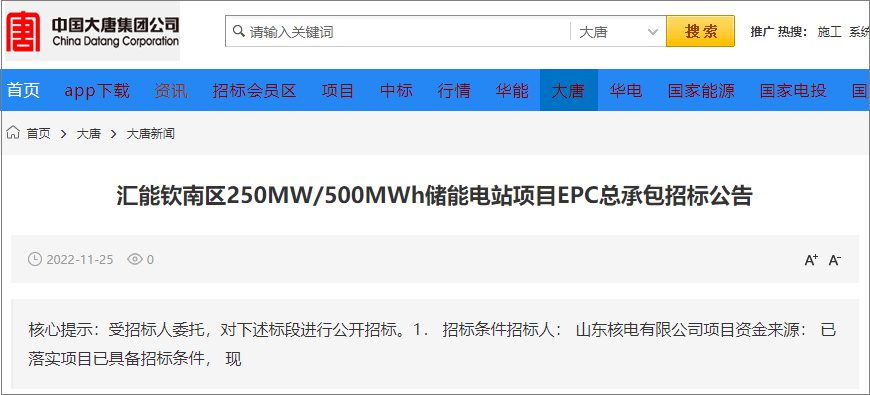 Project Overview
The Qinnan District Energy Storage Power Station Project of CNNC Huineng is located near Jinwo Industrial Park, Qinnan District, Qinzhou City, Guangxi Province. It is planned to build a new electrochemical energy storage with a capacity of 250MW/500MWh. 75 sets of 6.7MWh energy storage battery cabins and 75 sets of 3.45MW converter booster integrated machines will be arranged in the area. The energy storage power station will be equipped with a 220kV booster station. The energy storage system will be connected to the nearby Pailing transformer after being boosted to 220kV by the booster converter integrated machine and 220kV main transformer. The whole station is divided into living quarters, booster area and energy storage area. A 4.5m-wide concrete circular road is set in the station. The living booster area is separated from the energy storage area by a fence. The whole station area is separated from the outside by a solid fence. The station is located in a relatively high terrain, close to National Highway G242 and Provincial Highway S43, with convenient traffic organization and management.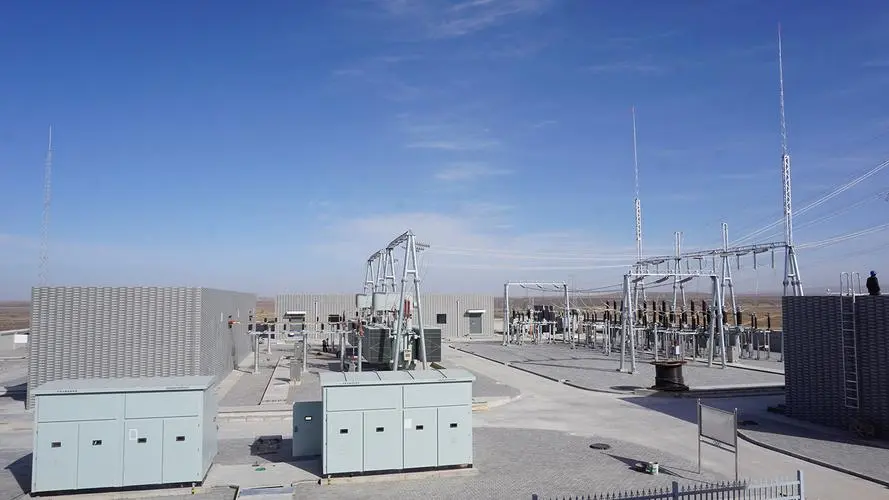 Scope of bidding
All survey and design work of the Project includes detailed geological survey, overall plan layout, preparation of technical specifications for equipment and materials, signing of technical agreements, preliminary design, construction drawing design, design changes, preparation of as built drawings, and other related services.
Planned construction period: the whole station shall be grid connected for power generation before June 10, 2023.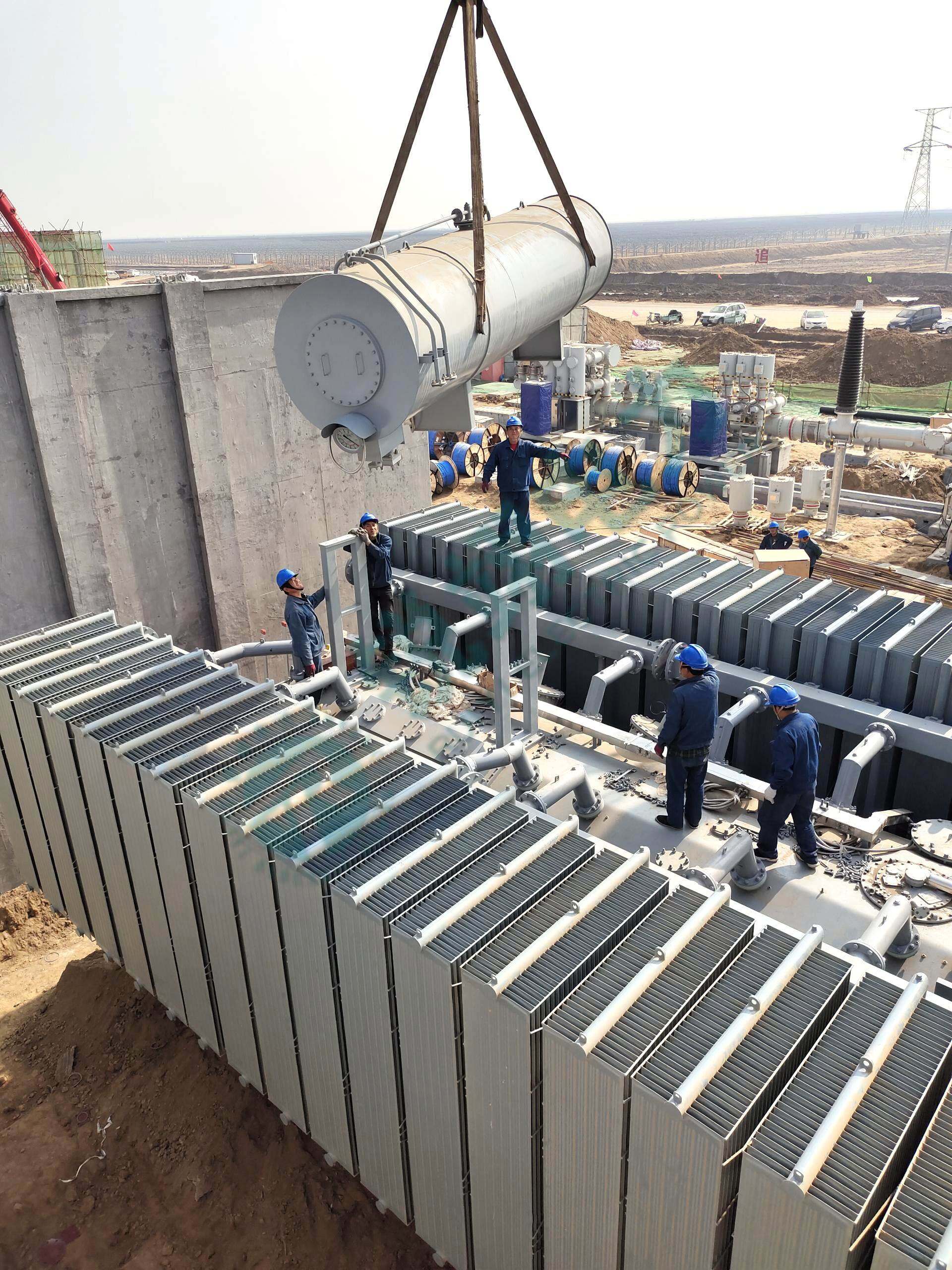 Acquisition of Bidding Documents
The project implements online sales of bidding documents. The bidding documents will be sold from November 25, 2022 to December 2, 2022.editor/Zhao E