Company
XCMG G Series National IV Excavator Full Series Products Officially Released
There are 32 XCMG G series excavator products released this time, covering the full range of 1.5-65 tons
Thanks to advanced control technology, the G series excavator also achieves lower fuel efficiency and higher operating efficiency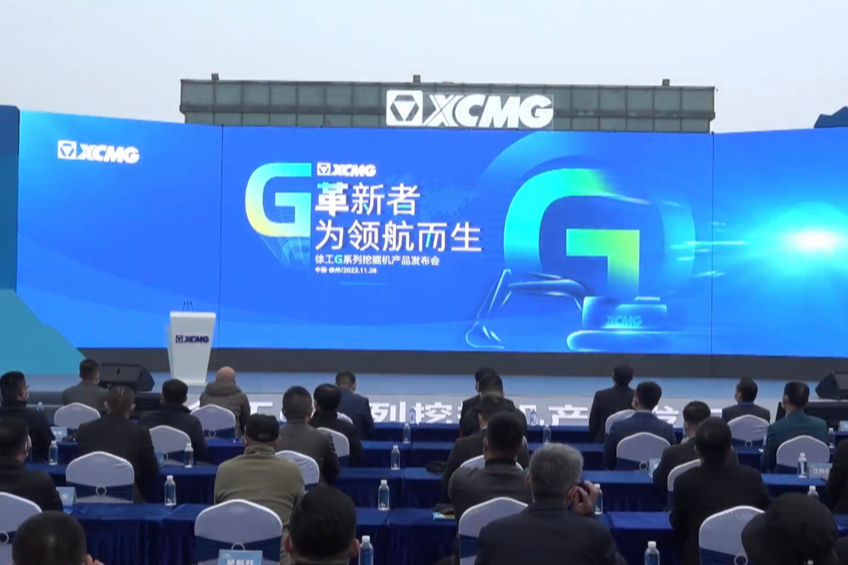 As the implementation of the National Three Transition and National Four Standard is approaching, how to complete the magnificent transformation in the transition period and create brilliance in the next stage has become the key challenge facing the current construction machinery industry.
On November 28, 2022, XCMG excavator held a product conference of G series national four excavators with the theme of "Innovators, born for navigation". From scientific and technological innovation promoting new breakthroughs in high-end equipment to green development gradually becoming the business card of the enterprise, XCMG excavator took the lead in introducing a new generation of Guosi series new products, taking a new step in the green transformation of construction machinery.
As an industry leader, XCMG Digger is well aware of the importance of building a "moat" of China's independent high-end core technology. In the face of the industrial emission upgrading and transformation trend, XCMG excavator has always maintained a keen insight and a determined pace of green development.
Fully upgrade and build core competitiveness
There is no overnight success, only continuous efforts. The report of the 20th National Congress of the Communist Party of China proposed that "we should actively and steadily promote the dual carbon goals". "Make every effort to promote the high-end, intelligent and green development of the manufacturing industry". In the face of the accelerated implementation of the national double carbon goals and the double pressure of switching to the national four emission standards, XCMG excavator handed over a proud answer.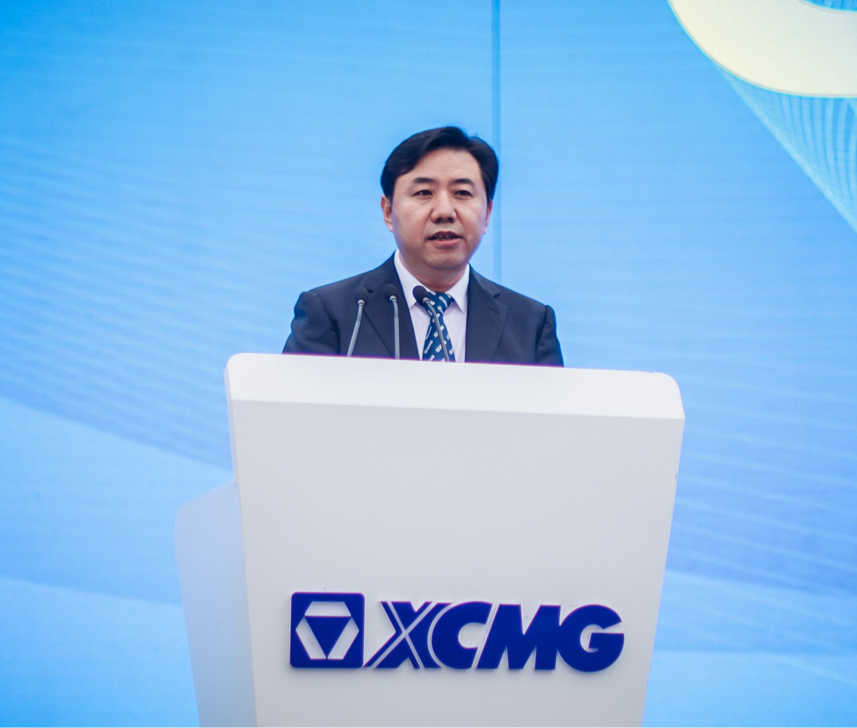 Song Zhike, Vice President of XCMG Machinery, General Manager of XCMG Excavator Business Unit and Secretary of the Party Committee, said: "Green development has become a major trend of scientific and technological revolution and industrial reform. The switch of national four emission standards is a new opportunity for high-quality development of China's excavator industry. XCMG G series excavators started in national four, but not just national four."
As the leader of the industry, XCMG excavator should not only upgrade the engine emissions, but also deeply shape the future product formats and industrial value chain, leading upstream and downstream enterprises to take the high-quality and sustainable green low-carbon development path.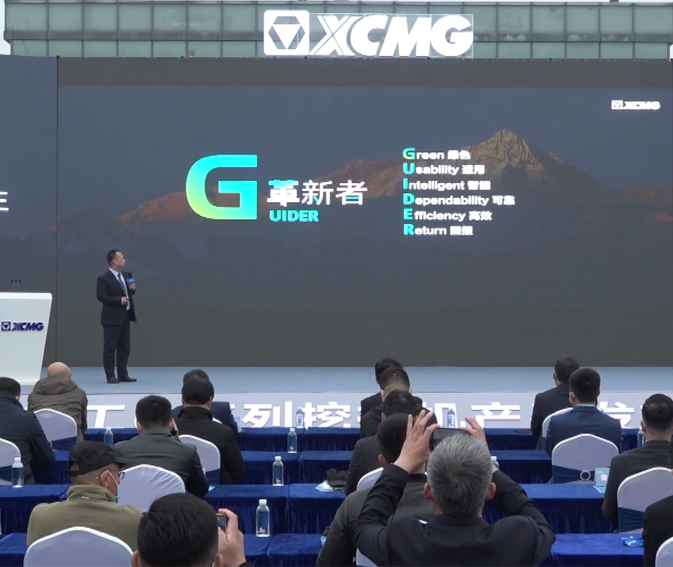 In fact, XCMG has started the research, development and manufacturing of excavators for the National IV excavator as early as 2018. In the 4-year R&D and manufacturing process, XCMG has built 8 product platform groups, broken through 56 core technologies, reached 631 intellectual property patents, and reached 120000 hours of intensive assessment for parts before listing.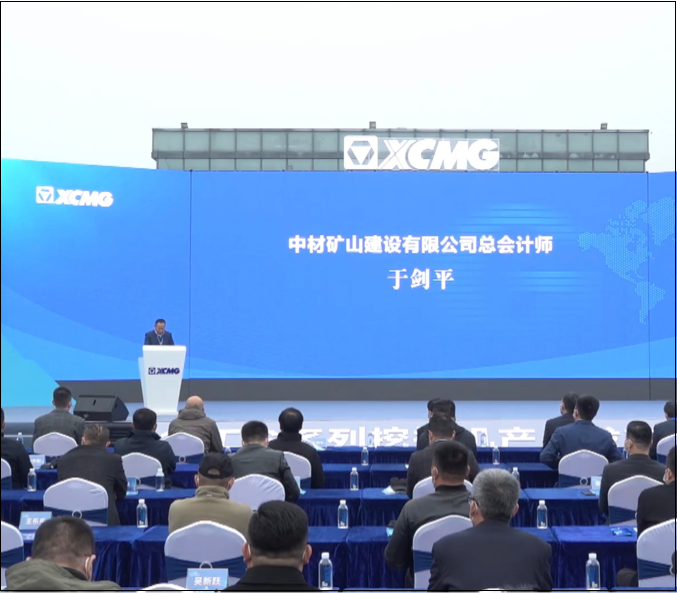 Yu Jianping, the chief accountant of Sinoma Mining Construction Co., Ltd., said: "In March 2022, we took the lead in purchasing XCMG Guosi XE215GA and XE380GK excavators in the industry. Up to now, both models have been operating normally for more than 3000 hours."
High end configuration creates first-class experience
It is reported that there are 32 XCMG G series excavator products released this time, covering a full range of 1.5-65 tons. Relying on its strong technical R&D strength, XCMG continues to make efforts in the six dimensions of leading configuration, leading energy efficiency, leading reliability, leading comfort, leading digital power, and leading anti degradation performance, to create industry boutiques with more environmental protection, more innovation, and higher returns, and to create outstanding anti degradation concepts in the industry. After many rigorous examinations and over 5000 hours of reliability disassembly tests, the G series excavator finally realized the anti degradation ability of 10000 hours of performance test of the whole machine to 30%.
At the same time, XCMG excavator also adopts multi area, multi working condition, multi working method and all-weather platform technology research in this process, realizing the platform and modularization of customized R&D and product series. Following XCMG's technical quality strategy of "leading technology, indestructible use, and making handicrafts", XCMG's G series of new products are supported by world-class supply chains, with 25% of the world's top 500 enterprises, 50% of the industry's top 500 enterprises, and 30+national single event champions.
In addition, each model is also equipped with exclusive dual power for users to choose. The power reserve is increased by up to 10%, and the regeneration cycle reaches 100 hours. Thanks to advanced control technology, the G series excavator also achieves lower fuel efficiency and higher operating efficiency; The newly created family industrial appearance and new car class driving environment also bring users an unprecedented driving experience. Whether it is a micro excavation or a large excavation, the G series products have achieved high efficiency, more fuel saving, more intelligent and more reliable.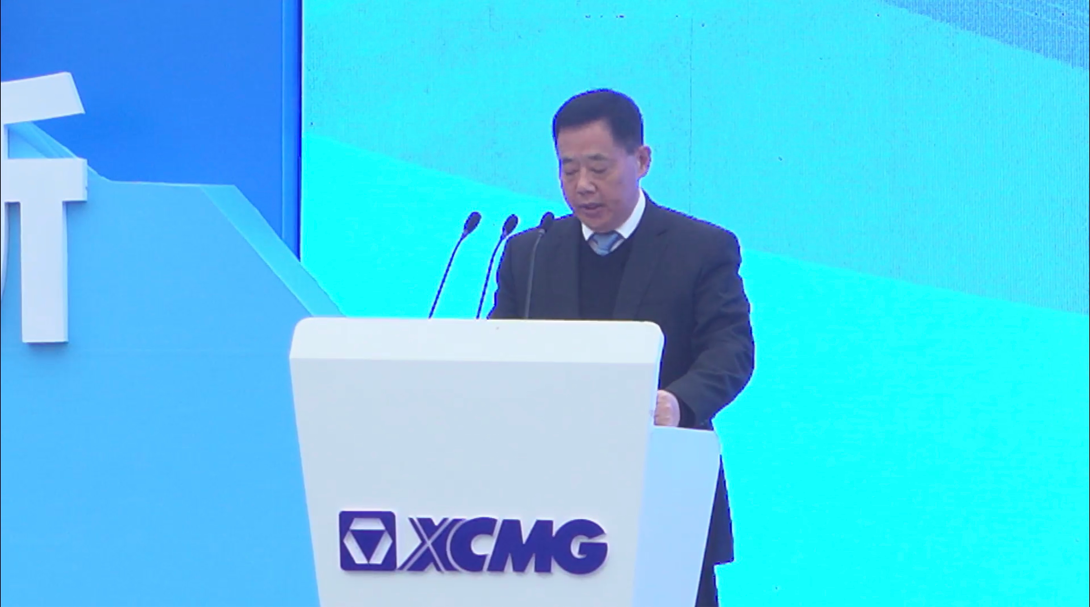 Chu Xiaolin, chairman of Anhui Zhongjian Machinery Technology Co., Ltd., also said: "XCMG's new generation of G series products will certainly set off a wave of panic buying by industry users and lead the next round of industry development trend."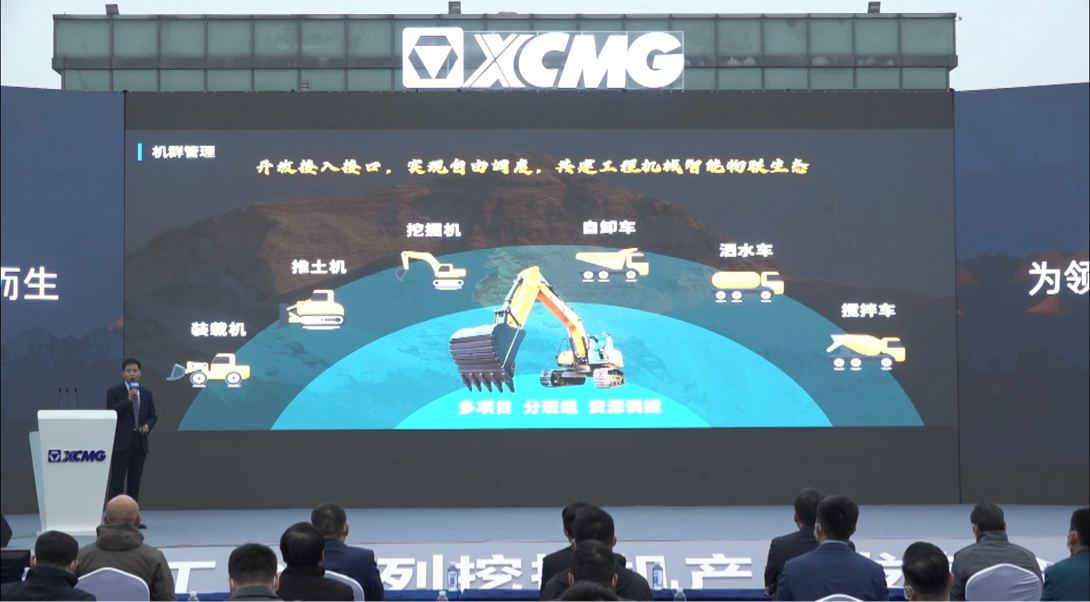 In addition to releasing G series excavator products, XCMG has also brought a special service system for mine users - mine management master. With the promotion of green mine and smart mine construction, digital and lean mining will gradually become the mainstream of mine development. XCMG's mine management master has integrated five modules: personnel management, fleet management, fuel management, production management and maintenance management, realizing construction informatization, intelligence, visualization and integration. The operator can also realize the automation of attendance performance by scanning and punching. The system can display the distribution of the fleet and the analysis of equipment status in real time, greatly improving the user's convenience and reducing the use cost.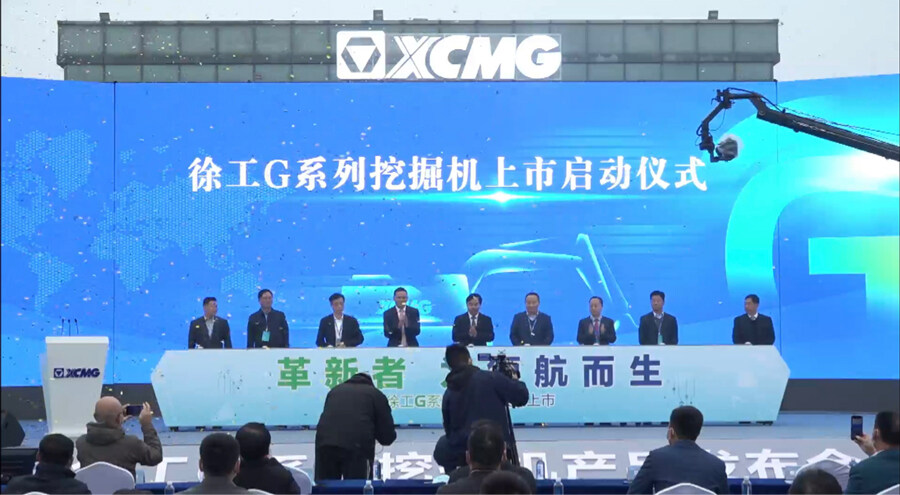 In recent years, China's environmental protection policy has continued to increase. XCMG excavator has actively responded to the call of national policies and successfully developed a national four product with independent intellectual property rights. With the upcoming national four year switch, the field of non road mobile machinery has shown a trend of high-end transition. XCMG excavator, which releases its own national four year products, will undoubtedly take a solid step in its high-end, intelligent and environmental protection strategic development.Edit/Ma Xue