Technology
Sany Crane Helps the First Wind Turbine of PetroChina Wind Power Project to Lift
The project is an important part of the 150000 kilowatt self consumed solar power project under construction in Jilin Oilfield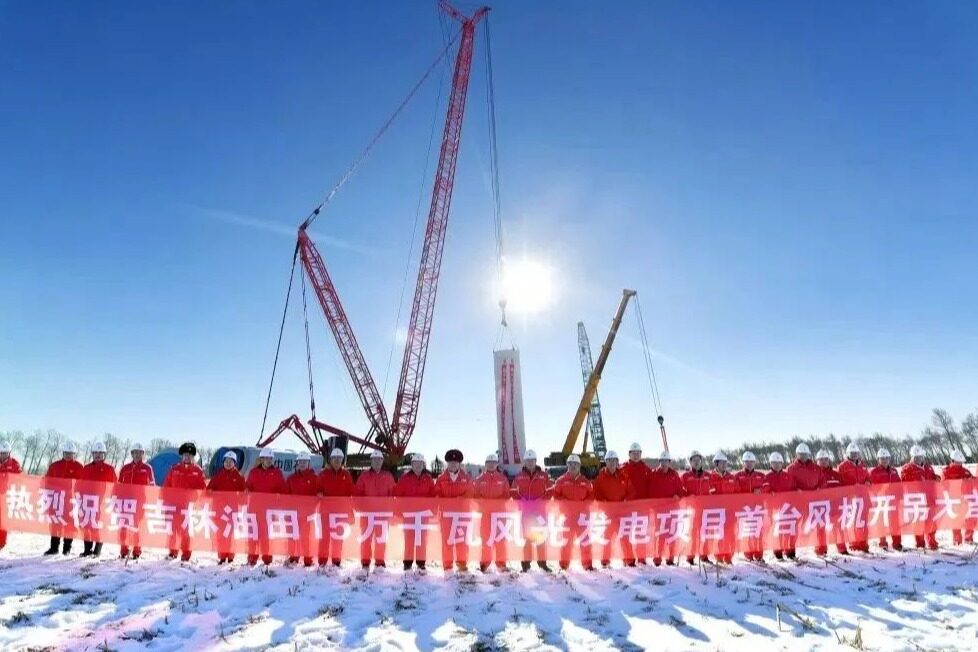 Recently, at the construction site of No. 3 unit in Qianqing Wind Farm of Jilin Oilfield, the first section of the tower, which weighs 84 tons, has a diameter of 5.2 meters and a height of 22 meters, was slowly lifted. The first fan of PetroChina's first wind power project was successfully lifted, and Sany SCC12000TM crawler crane acted as the main crane. This marks that Jilin Oilfield has taken a new step from the traditional oil industry to the integrated development of new energy.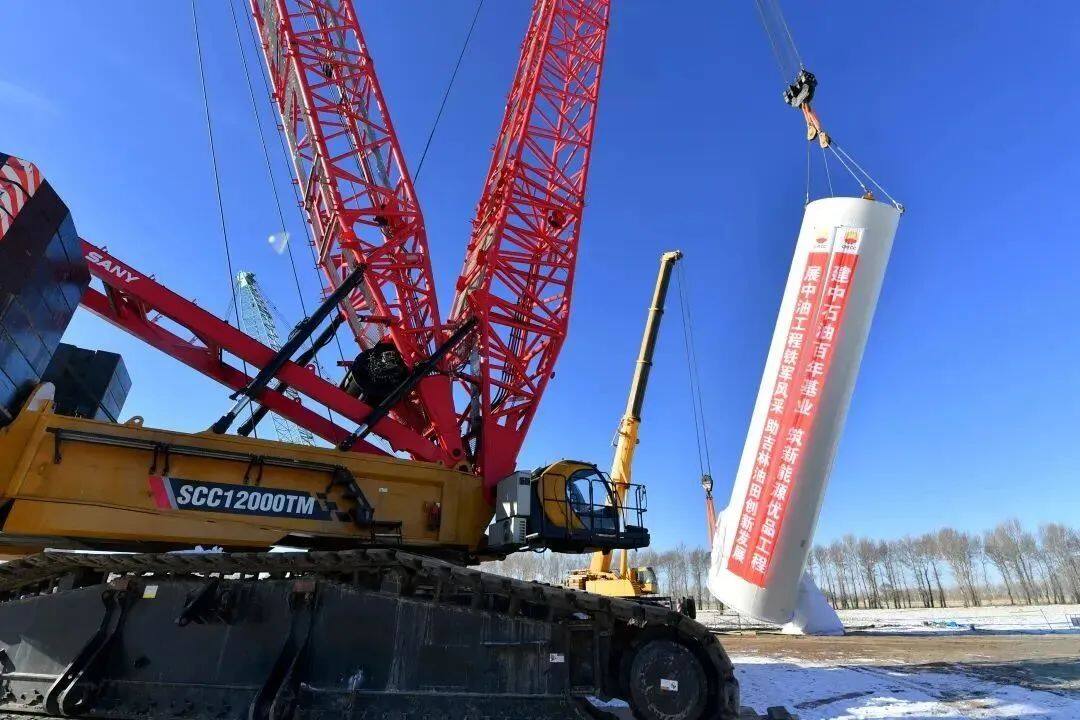 The project is an important part of the 150000 kilowatt self consumption solar power project under construction in Jilin Oilfield, which includes 18 wind turbine generator units with a total installed capacity of 78000 kilowatts. It is estimated that the annual grid power is about 2604337 megawatt hours, and the annual equivalent full load is 3395 hours.
The project is under the responsibility of China Petroleum Engineering&Construction Corporation and will enter the site construction stage in early August 2022. Up to now, the foundation, cushion cap and other construction links have been completed, and the hoisting conditions are available.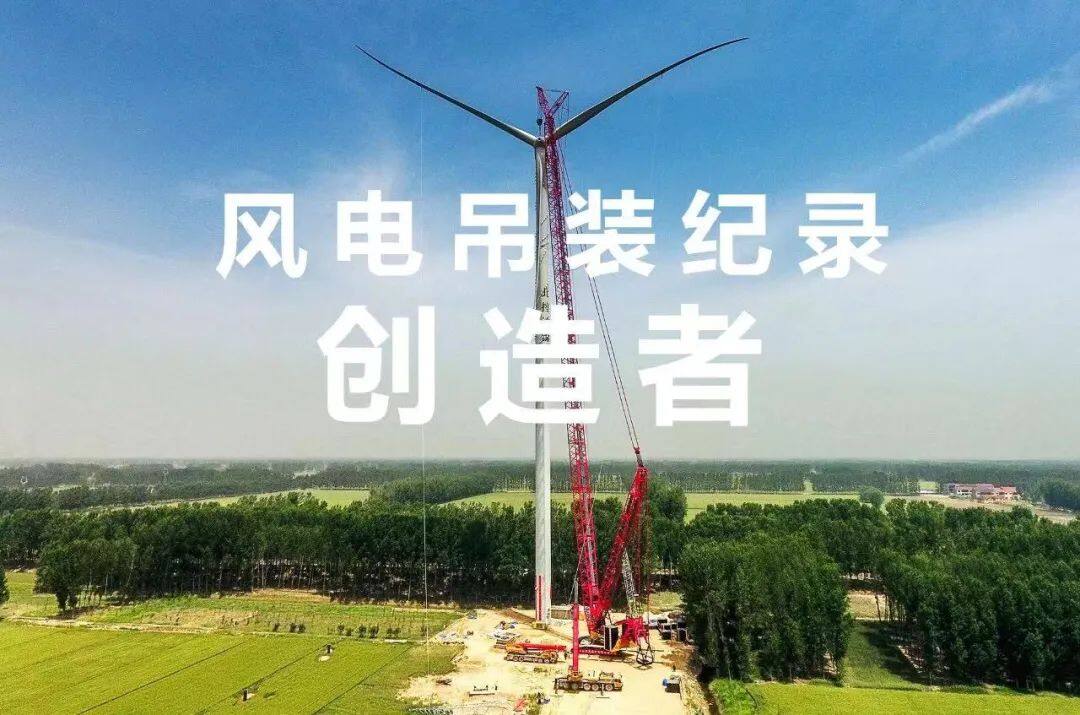 The SCC12000TM crawler crane, which is responsible for the main crane, can meet a variety of construction requirements, and has a wide range of adaptability and high safety. Since its launch in 2019, it has won high recognition in the market with excellent performance. In May 2019, SCC12000TM completed the installation of a 110 ton fan at a height of 140 meters; In June 2019, at the same height, SCC12000TM lifted a 3.1MW fan with a weight of 116 tons; In January 2020, the SCC12000TM once again set a new height for domestic wind power hoisting and successfully lifted a 162m 3.45 MW wind turbine. In April 2020, SCC12,000TM was shortlisted for "Top 50 Annual Products of China Construction Machinery" and won the "Golden Mouth Award".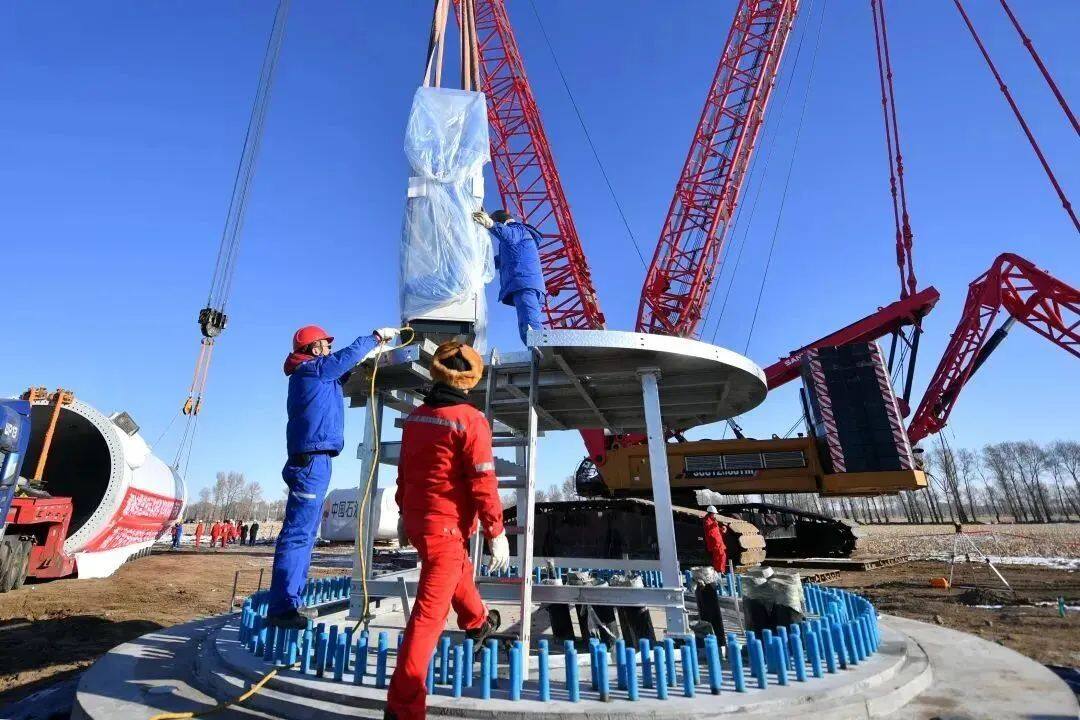 It is understood that in addition to the installation of fans, the construction of booster stations, high-voltage lines, communication systems and other supporting facilities of the project is progressing as planned, and it is expected to be grid connected by the end of the year. At that time, Jilin Oilfield will make substantial progress in self consumption and clean replacement of electric power.
In recent years, PetroChina has continued to strengthen the top-level design of new energy, accelerated the coordinated development of oil and gas and new energy business, and made active layout in the whole new energy industry chain. We will make every effort to promote the precise implementation and acceleration of projects, and strive to achieve green low-carbon transformation and high-quality development at an early date.Editor/XingWentao