Transportation
Commencement of Jinhua Railway Reconstruction Project
The project includes the new Shanghai Kunming Pu Expressway, Yiwu Jinhua Railway and related projects
After completion, it will speed up the construction of the metropolitan rapid transit network and the external passageway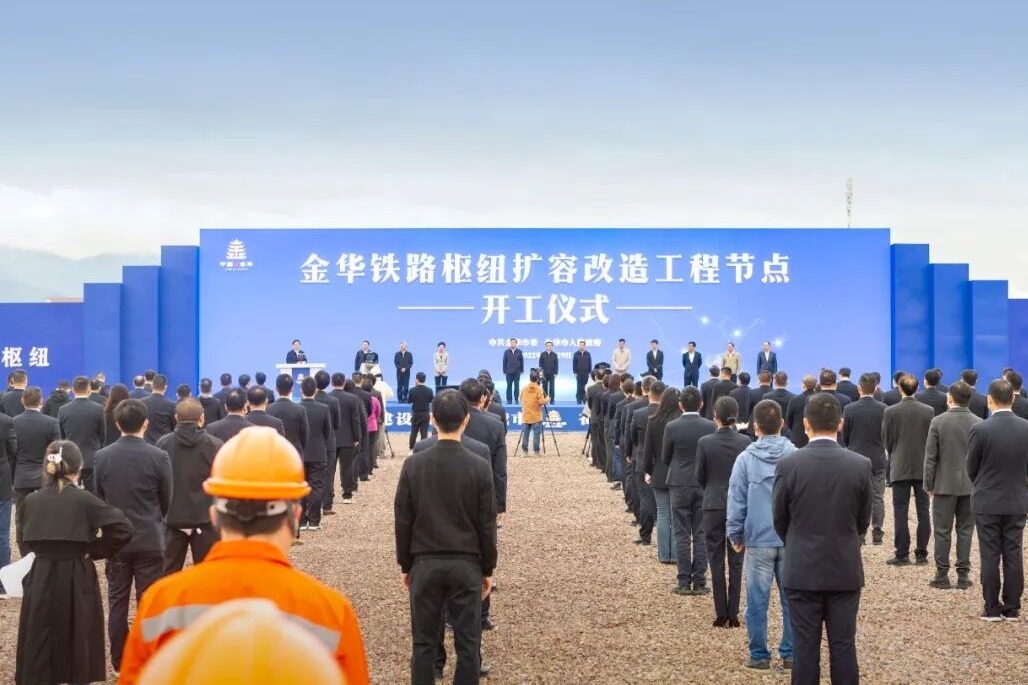 On the morning of November 29, 2022, Jinhua City, Zhejiang Province, held the commencement ceremony of the supporting nodes of the railway hub expansion and reconstruction project, pressed the fast forward key to build a hub center city, and sounded the call of the charge to build an inland open highland.
Jinhua Railway Terminal Expansion and Reconstruction Project
Jinhua Railway Hub Expansion and Reconstruction Project is a major implementation project included in the Higher Quality Integrated Development Plan of Transportation in the Yangtze River Delta Region and other national plans. The total investment of the project is 25.7 billion yuan, including the construction of the new Shanghai Kunming Pu Expressway (Shanghai Kunming Outer Loop), the Yiwu Jinhua Railway (Jinyi Third Fourth Line), the new Yafan Marshalling Station, the East China International Intermodal Port Yangmeitang Railway Freight Center and related connecting lines.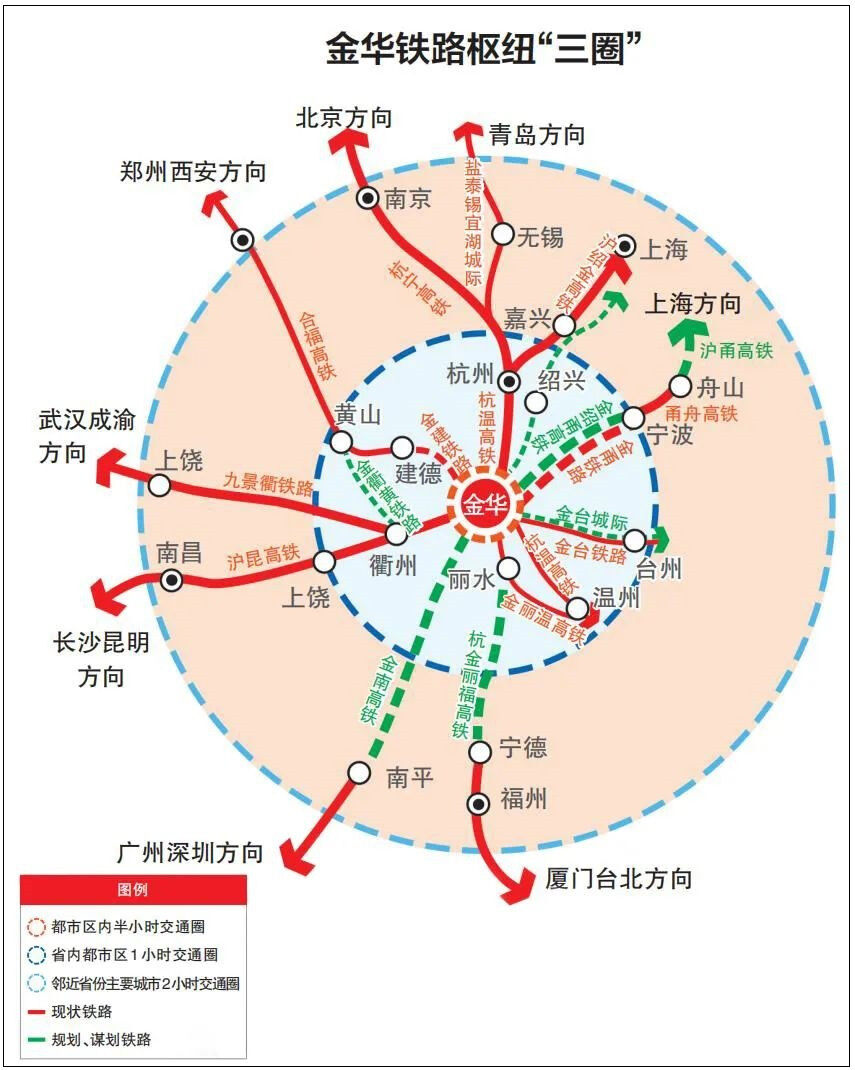 The implementation of the project will optimize the regional road network in Zhejiang, strengthen the passenger and freight capacity of the Shanghai Kunming Corridor and the energy level of the railway hub in the central and western regions of our province, ease the channel tension, effectively release the transport capacity of Jinjian, Jinyong, Hangzhou Wenzhou and other railways, and effectively promote the construction of the "three circles" of comprehensive transportation.
At the same time, it can greatly improve the railway logistics and freight transport level in central Zhejiang and southwest China, unblock the collection and distribution system of coastal ports and inland areas, and lay a solid foundation for Jinhua to build a national railway freight center and a national logistics hub "based in East China and radiating across the country".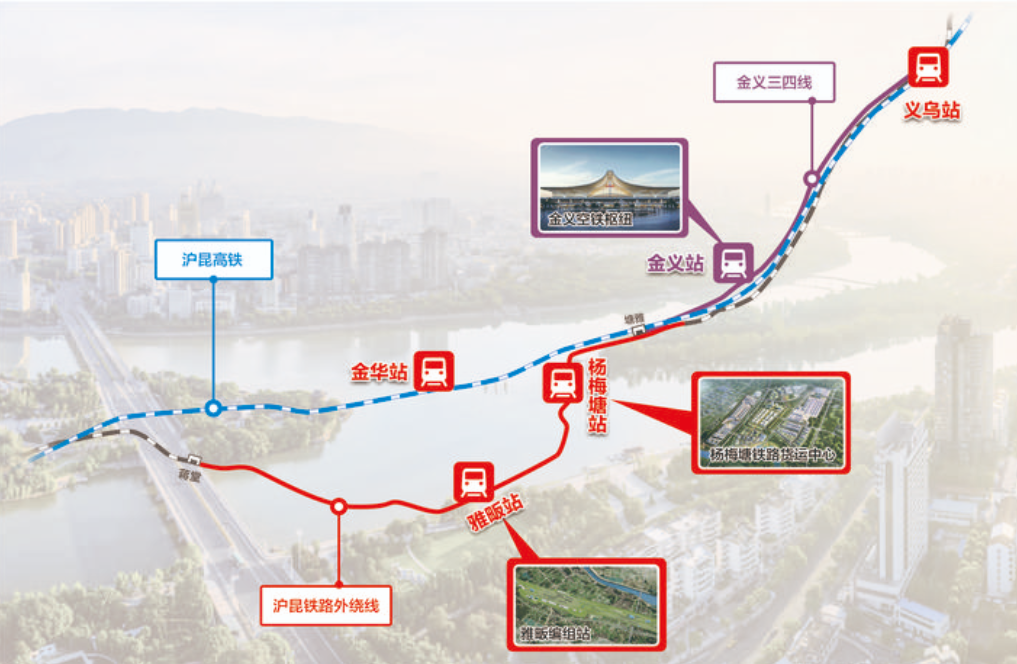 The second plenary session of the eighth session of the Jinhua Municipal Party Committee made a decision to further clarify that by 2027, a comprehensive transportation system with a higher degree of internationalization, a wider radiation area and a stronger leading ability should be basically built, and "a two-hour transportation circle to major cities in neighboring provinces, an hour to cities in the province, and a half-hour transportation circle in metropolitan areas" should be fully realized. It is reported that this is a key project for Jinhua City to implement the decision and deployment of the provincial party committee and promote the construction of "three centers", a necessary support for improving the energy level of Jinhua hub, and a landmark project for building a high-level inland open hub city. It is of great significance for the construction of a strong province and city in transportation and for deeply integrating into the high-quality development of the the Belt and Road and the Yangtze River Delta. Editor/He Yuting