Geopolitics
The President of Kazakhstan attended the 18th Kazakhstan-Russia Forum
In 2021, trade between Kazakhstan and Russia reached a record high of $24.5 billion
In the future, strengthening industrial cooperation and economic activities in the field of transportation and logistics will remain the main tasks of both countries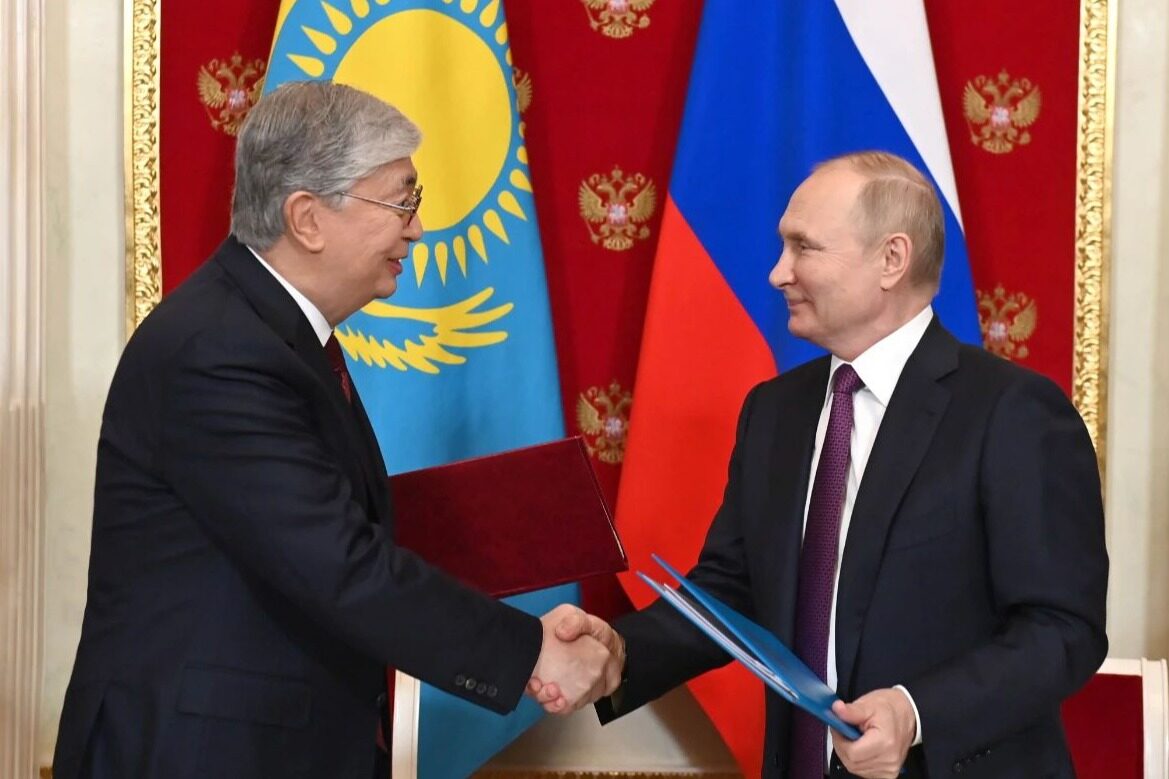 According to the press service of the Presidential Office of Kazakhstan, President of Kazakhstan Mikhail Tokayev attended the 18th Regional Cooperation Forum between Kazakhstan and Russia in Moscow on November 28, 2022. Local government leaders and business representatives of the two countries, as well as officials from state institutions attended the forum.
Tokayev pointed out at the meeting that lifting all restrictions and creating mutually beneficial conditions in the field of trade will pave the way for high-quality growth of the two economies. Active interaction between the two countries within the framework of international organizations and regional integration processes will contribute to regional security and the enhancement of the international policy and economic role of Eurasia.
According to him, the trade volume between Kazakhstan and Russia reached a record high of $24.5 billion in 2021. There are 17,000 Russian enterprises operating in Kazakhstan.
"Russian investment in Kazakhstan is growing year by year," Mr Tokayev said. We will make every effort to ensure the security of Russian investment and attract more Russian investors. This is another evidence of effective cooperation between the two countries."
In addition, in order to further expand multilateral and mutually beneficial cooperation, Tokayev proposed joint mobilization in the following areas: First, the work of the Committee for cross-border and inter-regional cooperation should be further strengthened, and coordination and implementation of inter-regional cooperation projects is one of the main tasks of the Committee; Second, attention should be paid to improving border infrastructure and customs clearance capacity at border crossings between Russia and Kazakhstan. Kazakhstan believes that this work should take into account the implementation of the Belt and Road Initiative and the "North-South" cross-border transport line; Third, Kazakhstan is willing to steadily advance trade and investment cooperation.
Tokayev highlighted the construction of highways, the creation of logistics hubs and economic zones in the border regions between Kazakhstan and Russia, and the expansion of cooperation in the production of high-quality renewable products as priorities. Editor/Xu Shengpeng