Interconnection
The China-Europe freight train from Xiamen to Belminsk was launched
The China-Europe freight train will save 25 days and greatly shorten the transportation cycle from Xiamen to Belarus
The Iron and steel camel team traversing the Eurasian continent has become the closest link between China and countries along the Belt and Road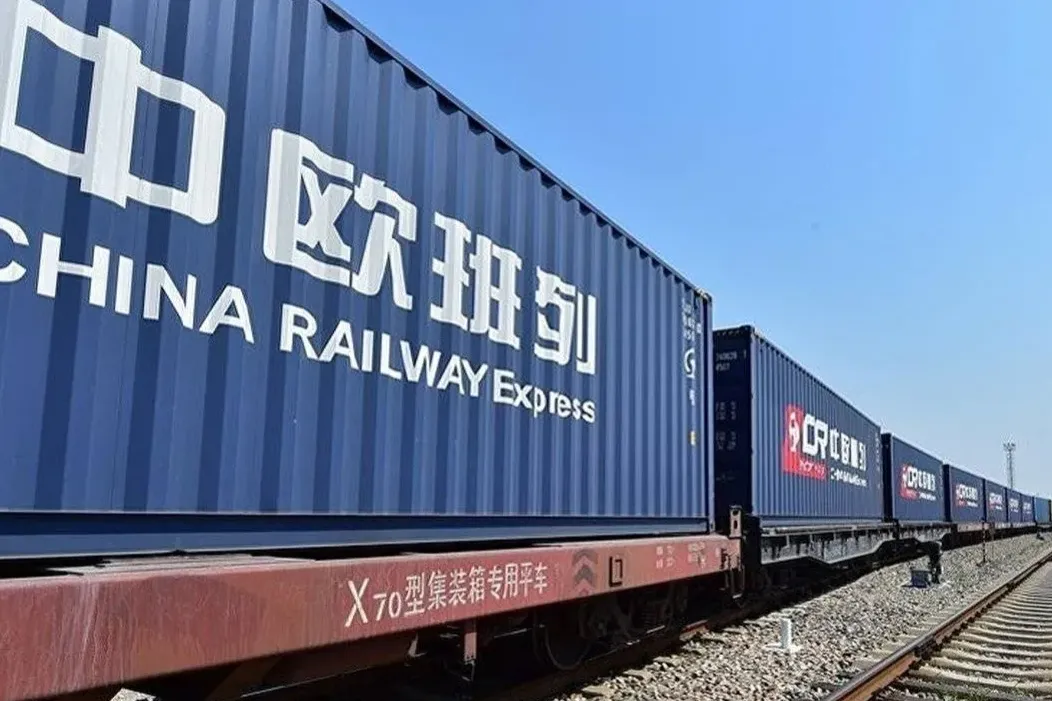 The "steel camel caravan" has set new records frequently, connecting countries along the Silk Road Economic Belt. The first Xiamen-Minsk China-Europe freight train has departed from the Alashankou Railway port on its way to its destination. The train was carrying office supplies, casual shoes, kitchen appliances, generators and other items worth $3 million. Previously, goods from Xiamen to Belarus were transported by sea and road, which took a long time. The China-Europe freight train will save 25 days, greatly shorten the transportation cycle of goods from Xiamen to Belarus, and open up a new international trade channel at Alashankou port. In 2022, the number of China-Europe freight train routes passing through Alashankou port has increased to 29, with a total of 94.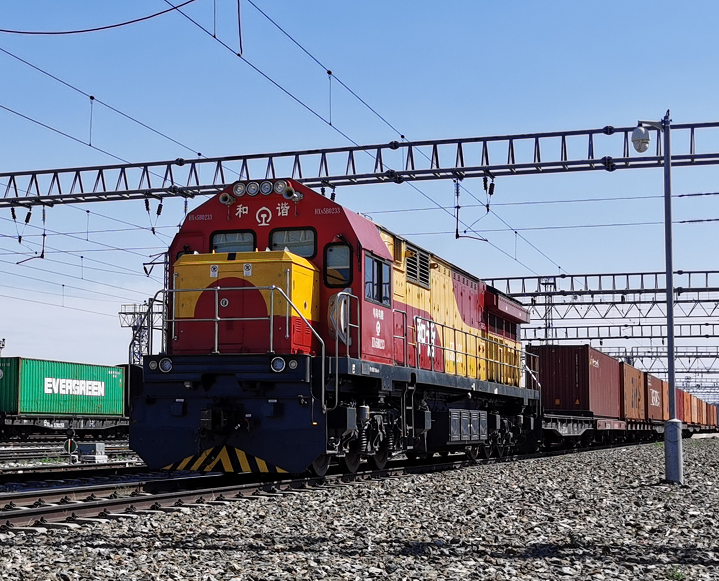 An outbound China-Europe train will soon leave Alashankou Station
In the face of strong transportation demand, Alashankou Station focuses on ensuring the safety of inbound and outbound cargo transportation, strictly implements local epidemic prevention and control measures, and collaborates with relevant departments to eliminate railway port equipment, cargo, vehicles, containers and other equipment and cargo, so as to ensure the safety of the China-Central Asia express train operation. To ensure smooth logistics and stable industrial and supply chains in countries along the Belt and Road.
"We have improved the production organization model, strengthened coordination and cooperation with customs and border inspection departments, vigorously implemented new measures such as the credit transfer of the China-Kazakhstan railway and the high-speed railway connection, and continued to improve the precision transportation production organization and transport channel capacity, so as to provide transport capacity support for the smooth operation of the China-Europe Express trains." China Railway Urumqi Bureau Group Co., LTD. Alashankou Station operation management Section chief Yan Huapeng said.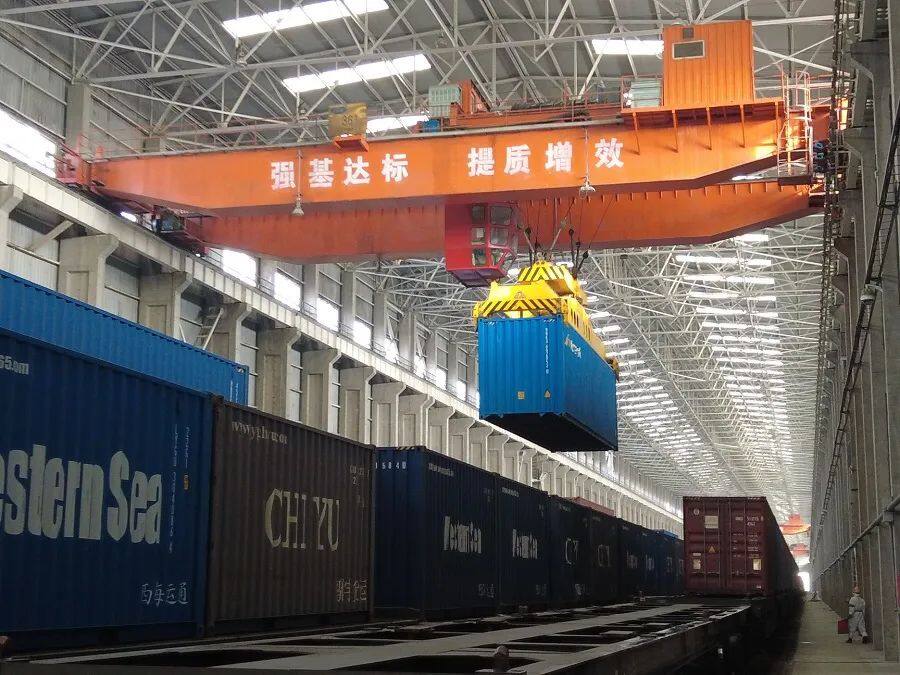 A returning China-Europe freight train is undergoing orderly loading in the container loading room of Alashankou Station
In order to ensure the smooth operation of the China-Europe train, the Alashankou Customs Office under the Urumqi Customs strengthened inter-departmental interaction and worked closely with local customs and railway departments to timely exchange operation updates, share information on key operations, and provide customs clearance facilitation measures such as booking clearance and manifest merging.
"Relying on railway ports, manifest management system and single window data connectivity, we constantly improve the visualization and intelligent supervision level, simplify customs clearance procedures, optimize service level, and strive to provide 'one-stop' service for the customs clearance of freight trains." Alashankou Customs secondary host Wang Wei said.
At present, Alashankou port through the China-Europe railway lines are mainly "Chongqing Xinou", "Zheng Xinou", "Chang 'an", "Rongxinou", etc., covering 25 provinces and municipalities directly under the Central Government, can reach Germany, Poland and other 19 countries, carrying goods involving cars and accessories, cotton yarn, wood, iron ore, food, machinery and equipment, electronic products, daily necessities 8 categories of more than 200 kinds. Editor/Xu Shengpeng