Humanities
The power of youth on the Belt and Road
CSCEC youth show their youthful responsibility in overseas volunteer service
Let youth bloom in the great practice of building a community with a shared future for mankind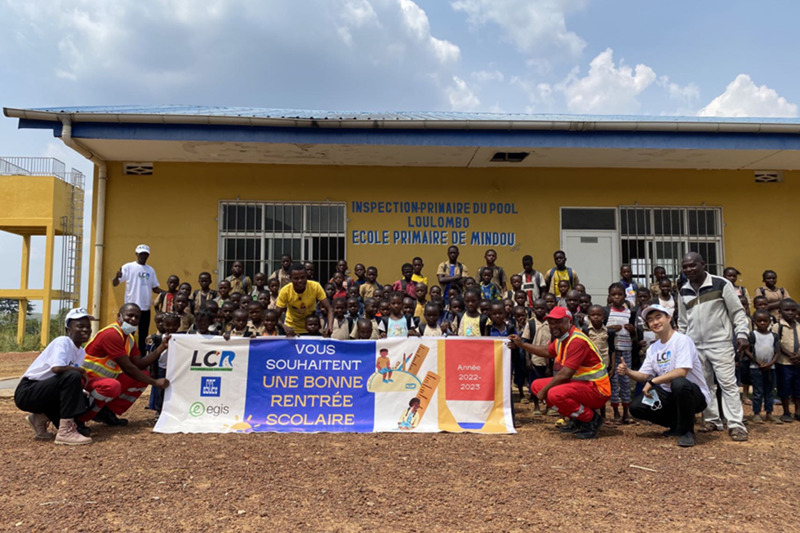 There are such a group of young people who actively practice the Belt and Road Initiative, from flood relief to environmental protection, from helping education and medical care to helping local social and economic development. They actively carry out the "Building Certificate Future" CSCEC youth overseas public welfare action, and strive to write youth responsibility and responsibility on the international stage. They are the young volunteers of CSCEC Overseas.
In the process of in-depth development of national markets, CSCEC International actively fulfills its social responsibilities and strives to better "integrate" while "going out". Relying on the project, the Youth Volunteer Service team of its Central and West Africa subsidiary assisted in the construction of primary schools along Highway 1 in the Republic of Congo, and carried out more than 20 volunteer services such as sympathy donation, environmental protection, charity free medical treatment, education and culture, and event support, benefiting 15,000 residents in the region. Through overseas volunteer services, it told the friendship stories of people-to-people exchanges, mutual learning, and win-win cooperation. It has been affirmed by the territorial government and embassies for many times, effectively improving the brand reputation of Chinese architecture overseas.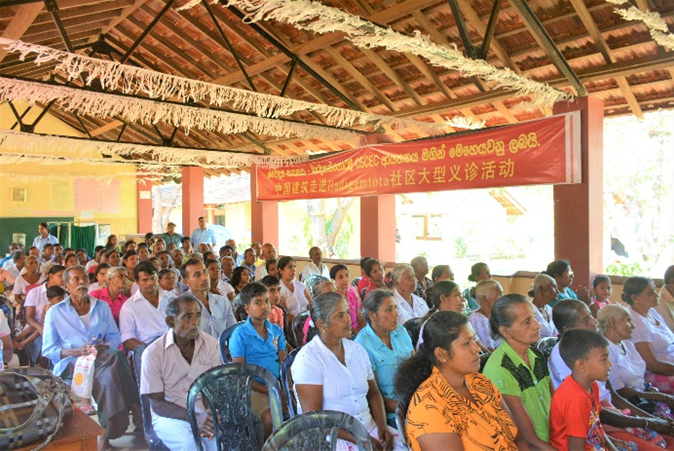 The third Bureau of CSCEC organized nearly 100 activities of Chinese and foreign young workers in Sri Lanka, such as flood relief, free medical treatment for charity, donation for education, donation of epidemic prevention materials, charity marathon, environmental protection and afforestation. It collected about Rs 4 million for local people in Sri Lanka and donated various kinds of materials worth over Rs 5 million. More than 5,000 people have benefited from the project, including teachers and students of local schools, poor workers, disaster-stricken people, people with disabilities and residents around the project sites. By sponsoring the Chinese Bridge competition in Sri Lanka and holding a group wedding ceremony for Chinese and Sri Lankan employees, the two sides will continue to promote cultural exchanges and build a business card for China's friendship.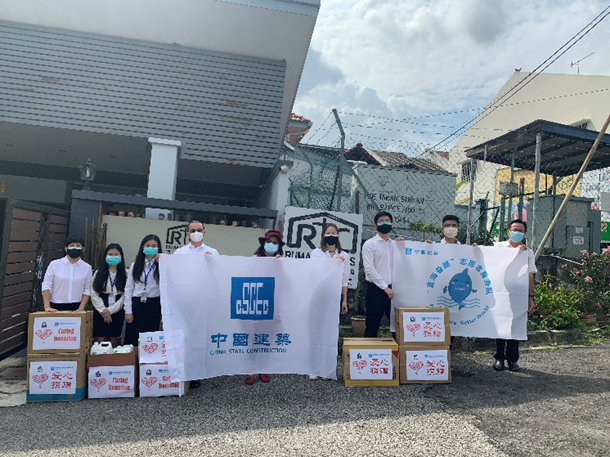 The youth volunteer service team of the eighth Bureau of CSCEC "Building a Certificate for the Future · Blue Sea Yi Road" has actively organized and participated in charity and public welfare activities in Malaysia, including many caring and soliciting activities for local lonely elderly, special children and other special groups, environmental protection activities such as cleaning beach garbage, planting red saplings, flood relief, lifeboat donation and other disaster relief activities. In addition, the company also conducted public welfare activities such as student aid and epidemic fighting in remote mountainous areas, actively fulfilled its social responsibilities in local areas, and continued to show the good image of "Generation Z" of CSCEC overseas.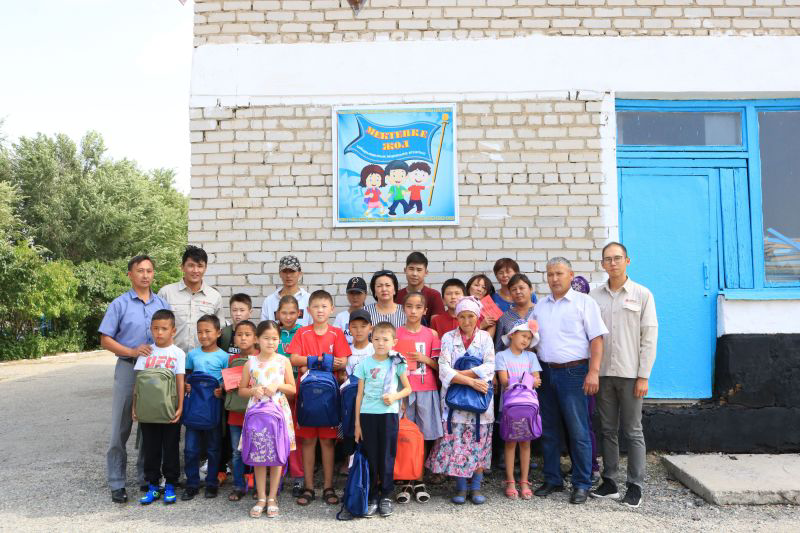 The TKU project of CSCEC Xinjiang Construction Engineering in Kazakhstan organized volunteers to go to the nearby schools for three consecutive years, and successively donated school bags, stationery, books, uniforms and other daily necessities for 137 children. At the same time, we regularly spread safety knowledge to local students, such as traffic, fire and self-rescue, which narrowed the distance with children and villagers and helped build a bridge of friendship between China and Kazakhstan. We received a letter of thanks from the local government and recognition from the Chinese Embassy in Kazakhstan.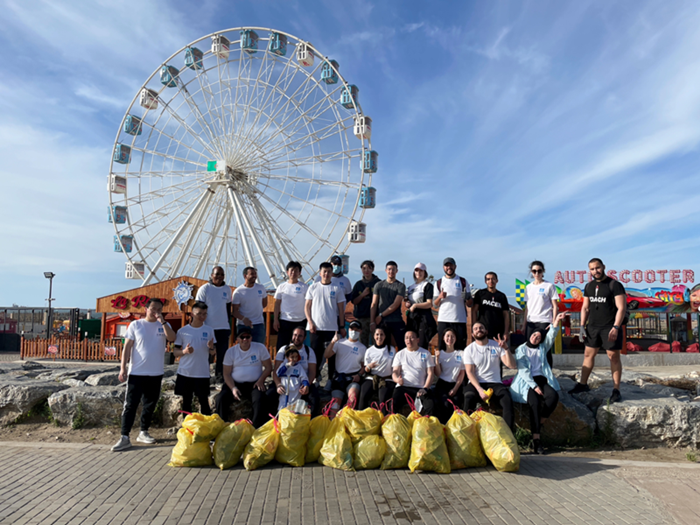 CSCEC Algeria has carried out exchanges and cooperation with international voluntary service organizations, and carried out Ramadan solidarity movement with SIDRA, a local public welfare association, in conjunction with FOODBANK action plan, donating essential food for poor families in Algeria, school supplies for children and students, and repairing public facilities for communities. During the Earth Day, CICA Algeria organized its employees to carry out outdoor ecological jogging and tree planting activities to spread the concept of environmental protection through personal practice and strive to be the guardian of the "Blue Planet".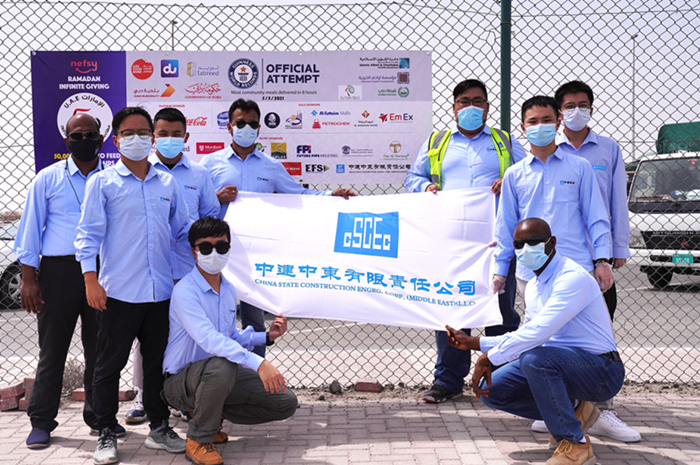 Young volunteers of CSCEC Middle East Company "Building Certificate Future" actively participated in the corporate social responsibility activity "Love Unlimited Food Gift" jointly launched by the UAE Red Cross Society and the charity Nefsy. With more than 30 local government units such as Dubai Water and Power Authority, Dubai Transport Authority, Dubai Police Department, General Electric and other international well-known enterprise volunteers, we jointly carried out public welfare projects to help poor families. Chinese and foreign volunteers of the company actively organized division of labor and delivered more than 50,000 donated meals to poor families within 8 hours. Young volunteers of "Building Certificate Future" will continue to practice corporate social responsibility in local areas, pass on volunteer spirit and write more stories of youth responsibility.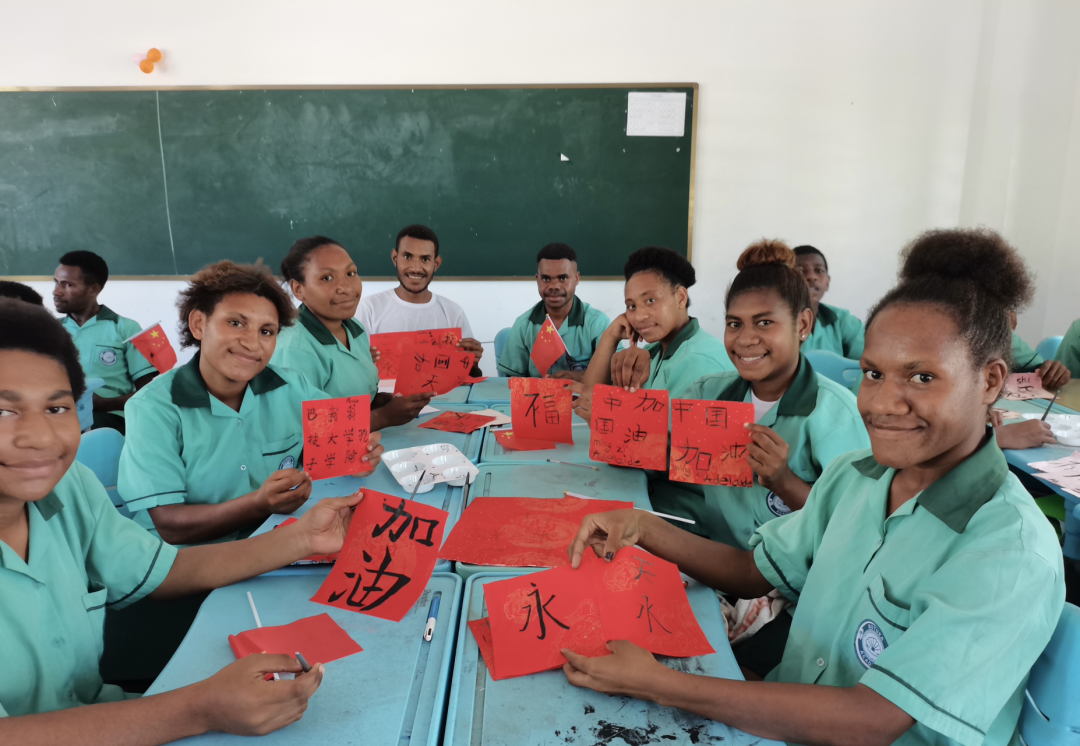 The CSCEC Youth Volunteer Service team has actively integrated into the local society, recruited 20 young volunteers in Papua New Guinea, served over 3,500 people in total, and established profound friendship with the PNG government and people. On April 20, 2022, the volunteer team held the "International Chinese Language Day" themed volunteer service activity at the Confucius Institute of the University of Science and Technology of Papua New Guinea. Volunteers explained Chinese calligraphy culture to local teachers and students of Papua New Guinea to convey the charm of traditional Chinese culture. With the help of volunteers, the teachers and students wrote "Come on China" and "Blessing" and other characters. The volunteer service team also actively organized and participated in the vaccination work of "Spring Seedling Action", providing on-site guidance and help to those who came for vaccination.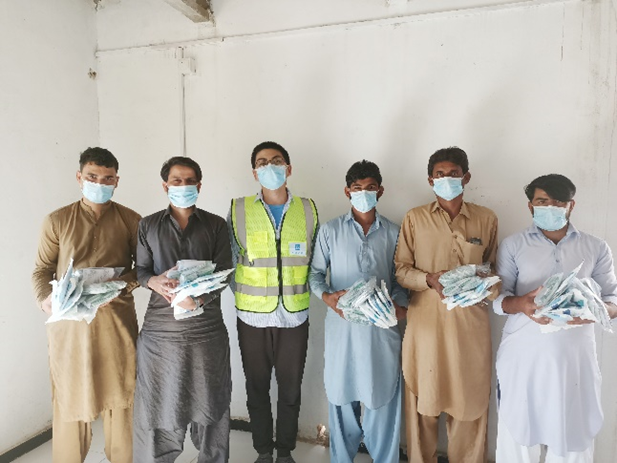 The youth volunteer service team of CSCEC installed "Construction Certificate Future · Blue Ocean Public Welfare" to carry out public welfare volunteer service in Southeast Asia, the Middle East, Africa, America and other countries and regions along the Belt and Road, and successively won the "Corporate Social Responsibility Award" issued by the Ministry of Industry of Thailand and the "China-Kuwait Cultural Exchange Contribution Award" issued by the Chinese Overseas Chinese Association of Kuwait. In 2022, the volunteer service team has carried out five "Chinese and Foreign youth Hand in Planting Trees" and four "Green public welfare Walks" around the world, donated more than 6,000 masks and other epidemic prevention supplies to the governments and residents of Pakistan and Thailand, and donated study stationery to more than 200 students of BanPhanSadetNok Primary School in Thailand. Emergency supplies including bedding and clothing have been sent to people in Malaysia's most affected state of Pahang. Editor/He Yuting