Special
Kazakhstan plans to invest in hydrogen production project
The 40GW wind and solar energy project in the grassland in the southwest of Kazakhstan costs $40 billion to $50 billion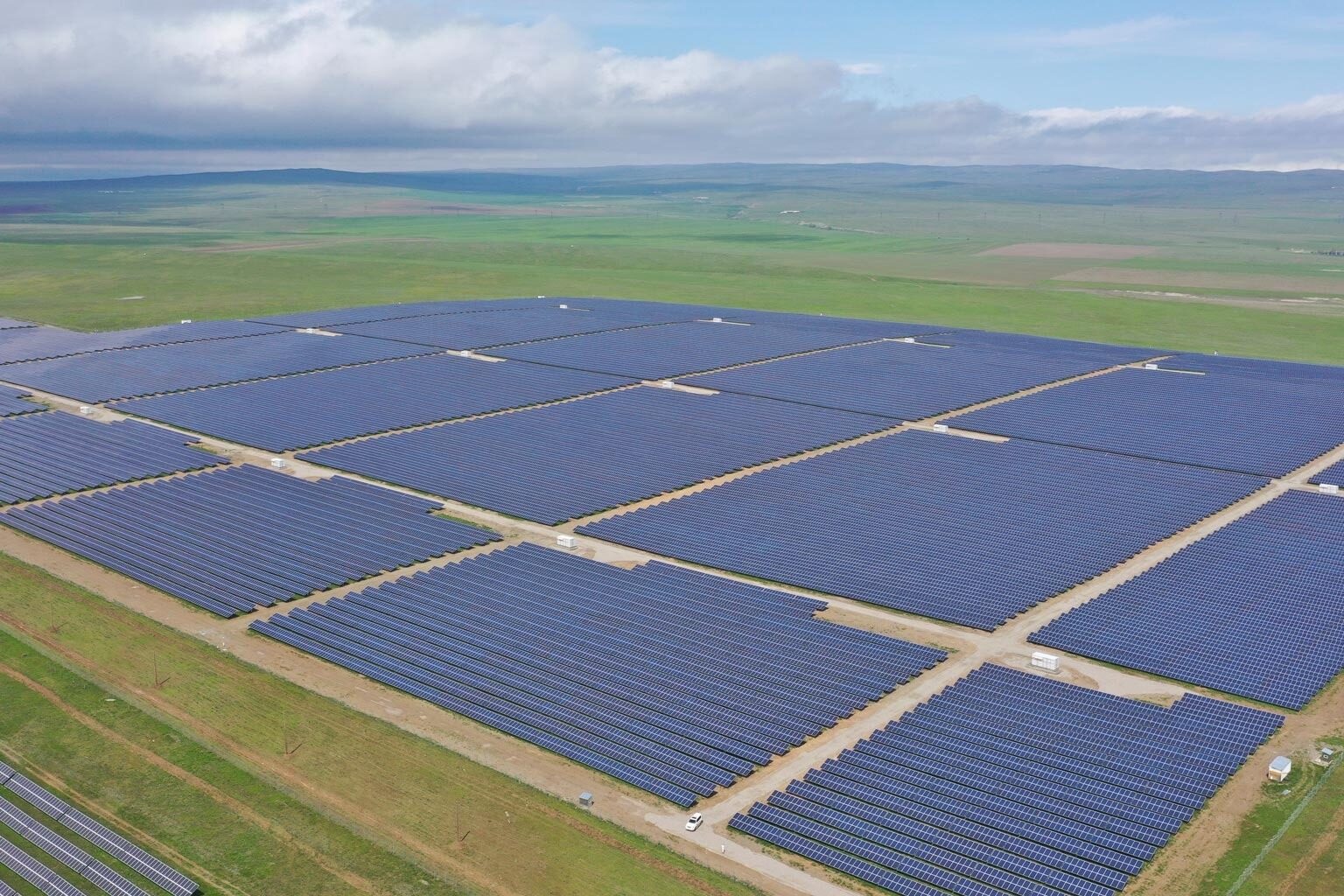 Kazakhstan is located in central Asia, bordering the Caspian Sea in the west, China in the southeast, Kyrgyzstan and Uzbekistan in the south, and the Russian Federation in the north. It is the largest landlocked country in the world. The vast geographical area is rich in mineral resources and renewable energy. With the end of the 27th United Nations Climate Change Conference, participants from all countries are facing pressure to gradually reduce their dependence on fossil fuels. European countries are most anxious. They are short of traditional energy and slow to build new energy, so they turn their attention to Kazakhstan. For the first time, the country has adopted a low-carbon strategy. It has rich wind and solar energy resources. Mineral resources and rare earth metals make it the equipment supplier of the European electric power revolution, demonstrating its ability to provide minerals needed for the electric power revolution and its potential for hydrogen export, and is committed to becoming a European decarbonization center.
Kazakhstan's carbon neutral strategy
Kazakhstan's willingness to develop renewable energy and invest in emerging industries such as green hydrogen has received strong support from the Kazakh government. Aida Sitdikova, director of sustainable infrastructure of the European Bank for Reconstruction and Development, said that Kazakhstan's carbon intensity was still a challenge, and 70% of its carbon emissions came from coal combustion. With the adjustment of the carbon boundary in 2026, the country will face the problem of energy competitiveness. In order to use rare earth minerals and metals to support global decarbonization, green energy must be used as industrial power to phase out coal power equipment. At present, the European Bank for Reconstruction and developers from China, France and Germany have jointly provided financial support for Kazakhstan's 800MW renewable energy project to ensure the normal construction of the project and complete the energy transformation.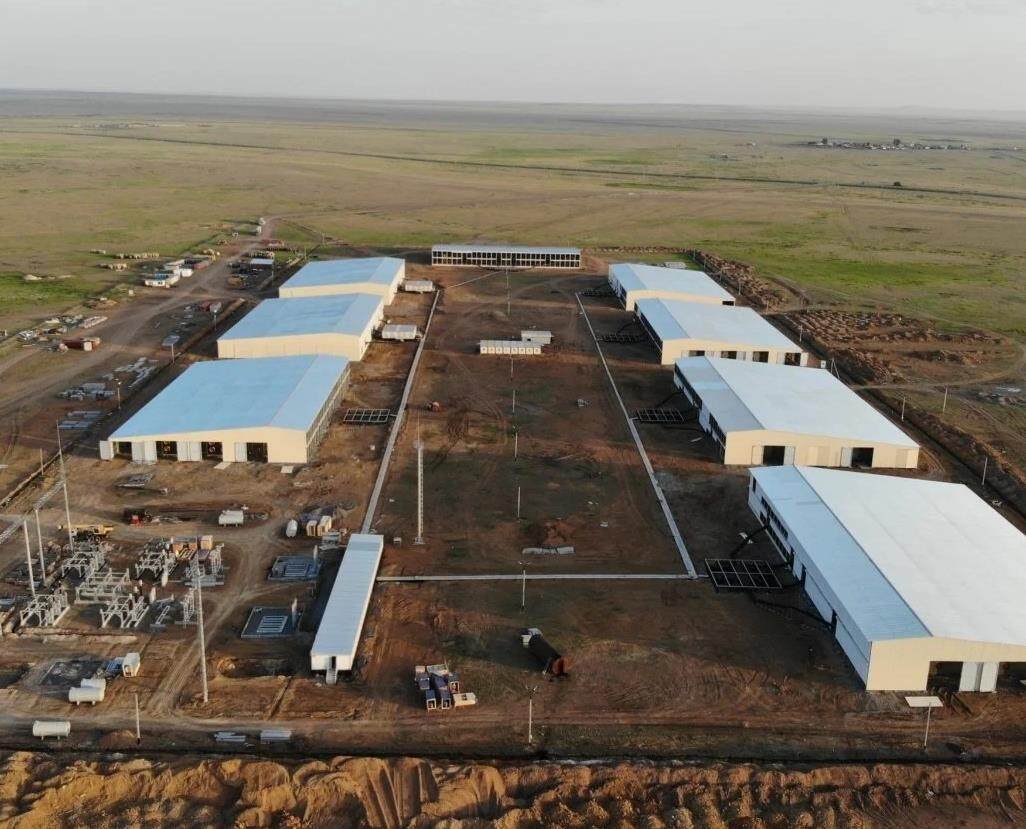 Kanat Sharlapaev, CEO of the Kazakhstan Government Fund, stressed that in order to achieve the carbon transformation in the next 15-20 years, the global copper production will double. Kazakhstan promotes Europe's role in carbon transition in two ways. First of all, we will provide Europe with transformation materials, and secondly, we will provide Europe with clean energy transmission. The European Energy Agency has signed a US $50 billion contract with Kazakhstan to build a green hydrogen project in Kazakhstan to help Europe reduce its dependence on fossil fuels.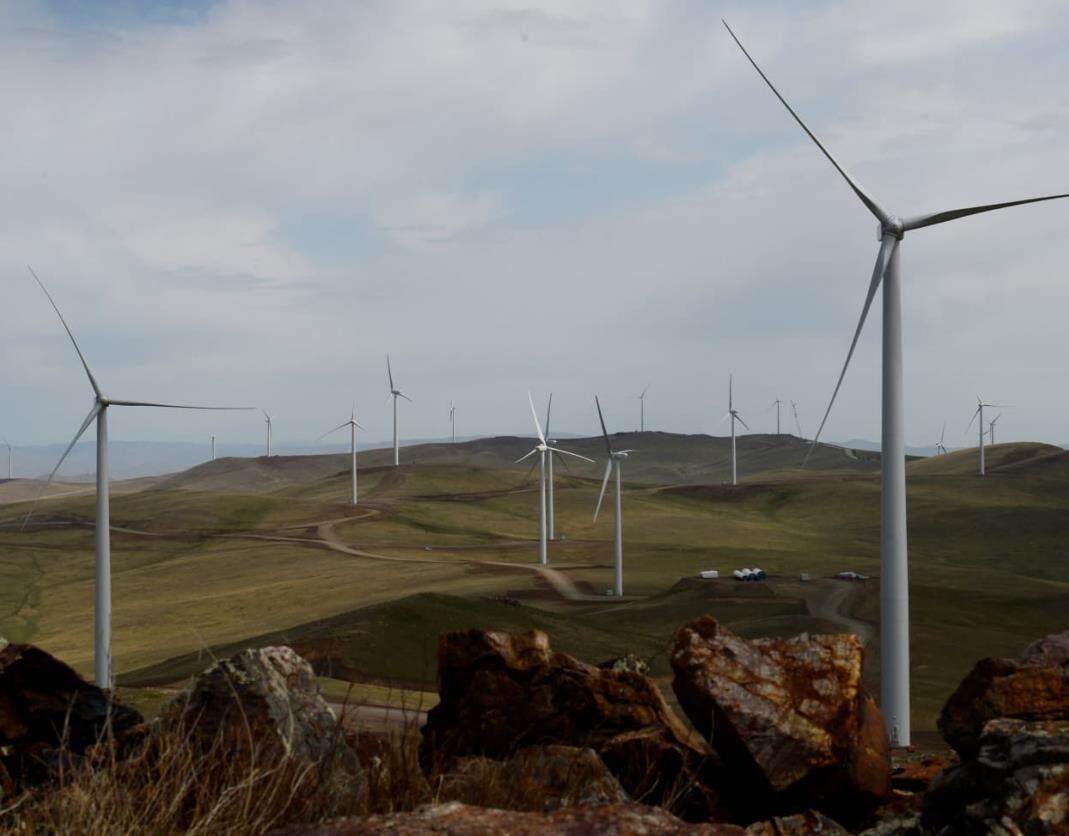 At the 26th UN Climate Conference held in Glasgow, UK, President Tokayev announced that Kazakhstan will achieve carbon neutrality by 2060 and has taken measures to solve the problem of carbon emissions. During the 27th United Nations Climate Change Conference held in Egypt in 2022, Prime Minister Smyrov of Kazakhstan announced a low-carbon development strategy, which will build 7GW of renewable energy by 2030. The low-carbon development strategy complements the existing green economy plan of the President of Kazakhstan, which sets a 50% share of energy from renewable energy by 2050.
Implementation of green hydrogen hub strategy
HYRASIA ONE, a European clean technology group, is planning to build one of the world's largest pure green hydrogen production plants in Kazakhstan. Therefore, the HYRASIA ONE project has entered the next decisive stage. In the HYRASIA ONE project, wind and photovoltaic power plants with a capacity of about 40GW will be installed on the vast grasslands in the southwest of Kazakhstan. These plants generate about 120TWh of renewable energy every year, which will be supplied to the electrolysis industrial park along the Caspian Sea. The total capacity of the park will reach 20GW, producing up to 2 million tons of green hydrogen every year. From this perspective, this is equivalent to one fifth of the EU's expected import demand for green hydrogen in 2030. Therefore, HYRASIA ONE can become a pillar project in emerging hydrogen markets in Europe, Kazakhstan and Asian countries.
The signed investment agreement has determined the project parameters, such as the available land, the use of infrastructure, the unimpeded flow of goods and capital, and other economic and legal conditions, thus providing investors with the certainty of the project that has been developed for three years: on the basis of the investment agreement, HYRASIA ONE can now promote specific negotiations with co investors, customers and factory suppliers, So as to lay a foundation for the follow-up marketing of green hydrogen.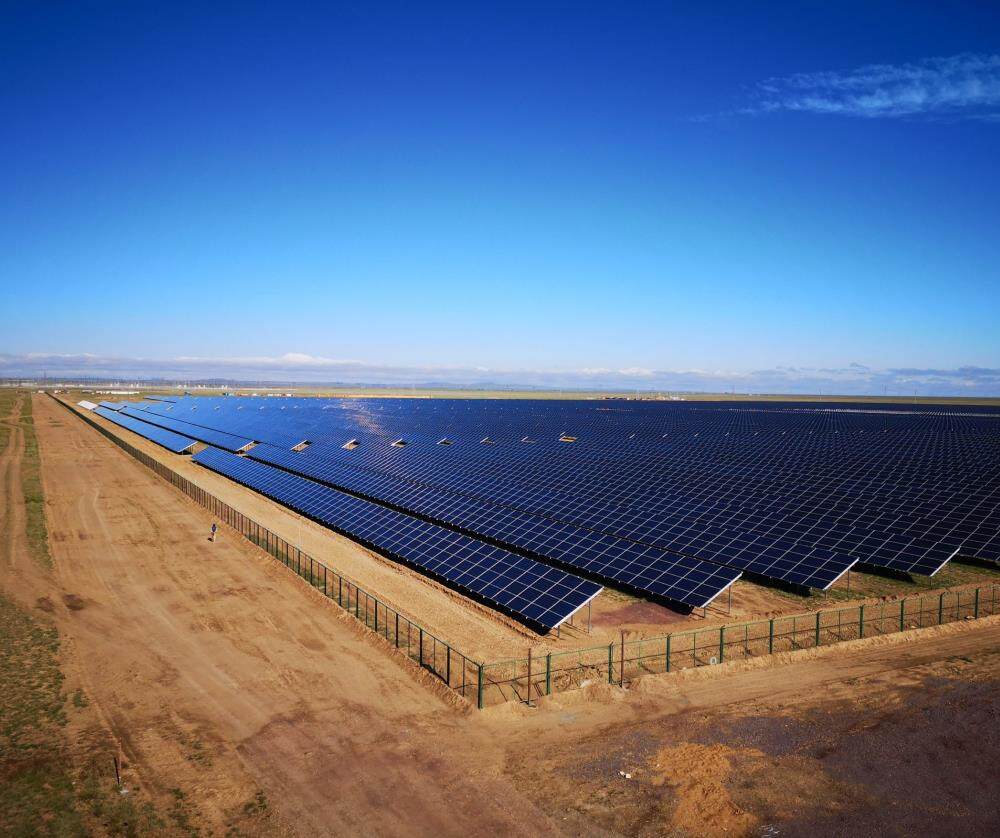 Hydrogen production in Mangystau area is planned to start in 2030 and reach full capacity around 2032. The final investment decision of the project will be made in 2026, with a value of about US $40-50 billion. With the completion of the conceptual design study, the first development phase of the project has been successfully completed. "Through HYRASIA ONE, we provide energy and raw material security on a unique industrial scale," said Wolfgang Kropp, managing director of HYRASIA ONE and founder and CEO of SVEVIND Energy Group. "Kazakhstan is an ideal place for clean energy and green hydrogen production. The vast grasslands have good wind conditions all the year round, and the solar radiation is much stronger than that of Central Europe. We are lucky to find the government of the Republic of Kazakhstan as a reliable partner to support our green hydrogen plan, and energy transmission has saved Europe.
Kazakhstan Hydrogen Energy Program
According to the research report Global Hydrogen Flow jointly released by the World Hydrogen Energy Council and McKinsey in October 2022, by 2050, clean hydrogen is expected to provide more than one fifth of the carbon dioxide emission reduction required on the global carbon neutral road. The use of hydrogen makes it possible to reduce global carbon dioxide emissions by a total of 80 billion tons by 2050. The study also points out that some regions will have to import large quantities of hydrogen. In addition to Japan and South Korea, the most important of these regions is the European Union. Against this background, EU Commission President Von Delain and Kazakhstan President Tokayev announced the signing of the Strategic Partnership Agreement on Sustainable Raw Materials, Batteries and Green Hydrogen by the end of November 2022. Arman Kashkinbekov, honorary CEO and member of the board of directors of the Renewable Energy Association of Kazakhstan, said that Kazakhstan's energy strategy has been clear. Renewable energy has become the real locomotive of the green economy. Renewable energy has brought new power plants and high profits to investors. In addition, the global measures to reduce renewable energy tariffs, together with Kazakhstan's inexhaustible natural potential, make it not only reasonable but also possible for Kazakhstan to achieve carbon neutrality before the specified deadline.
Control the distribution of hydrogen energy in Europe
Kazakhstan's renewable energy potential not only allows Kazakhstan to reduce its dependence on fossil fuels, but also may become a major producer and exporter of renewable hydrogen. Giles Redpath, CEO of Hive Energy, a renewable energy developer currently engaged in three large-scale hydrogen energy projects in South Africa, Spain and Chile, said that Kazakhstan has an amazing potential for renewable resources. Its solar power generation capacity in some areas is comparable to that in southern Spain, and Kazakhstan's wind power development is strong, comparable to that in South Africa. Few other places in the world can get such a good combination of solar energy and wind energy at the same time, which is a very good factor for Kazakhstan to produce hydrogen.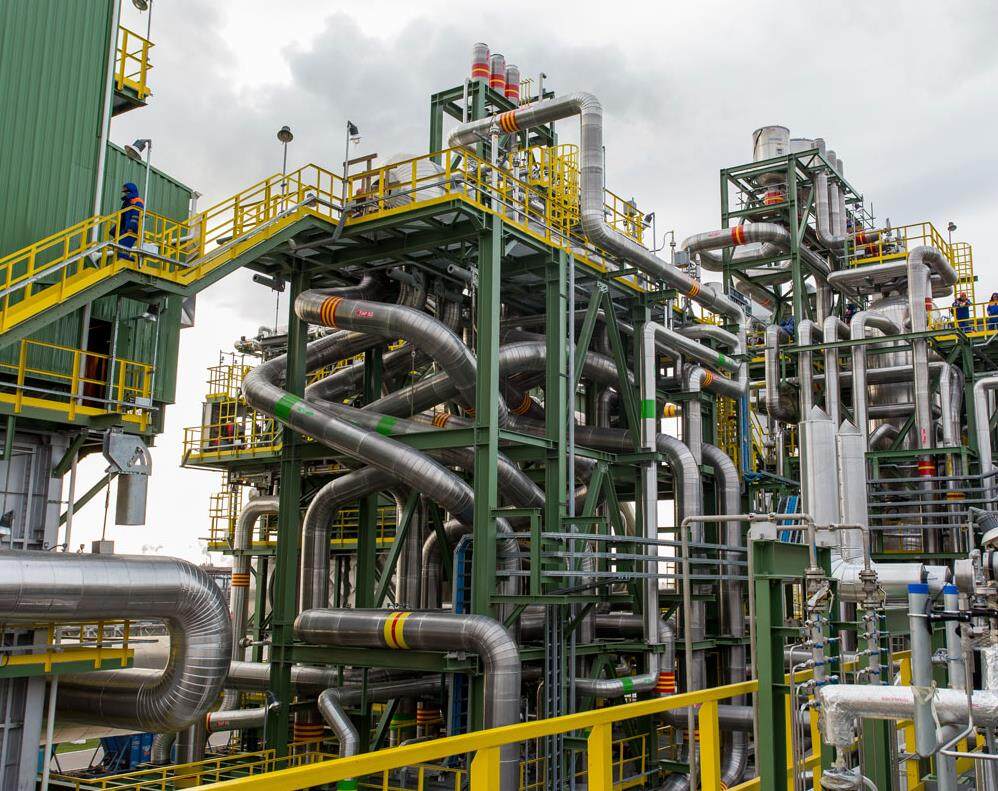 The EU and Kazakhstan will increase cooperation in new energy in the next few years. The third interconnection port between China and Kazakhstan has also been determined. In the future, China and the EU will increase energy investment in Kazakhstan, provide funds and equipment support for 40GW of wind and solar energy targets, and ensure the energy supply of hydrogen energy facilities. As Kazakhstan lacks access to the high seas and is about 2000 kilometers away from the European continent, a pipeline needs to be built to export hydrogen to the EU. The alternative is hydrogen tanks loaded on trains or trucks. The pipeline may have to cross the Caspian Sea and the Black Sea, as well as parts of Azerbaijan and Georgia, to reach EU countries. Kazakhstan's economy is currently heavily dependent on fossil fuel exports. It has always been one of the top ten coal and crude oil exporters in the world. After the completion of the 20GW green hydrogen project, Kazakhstan will become the world's largest hydrogen energy supplier in the next seven years. At the same time, the strategic goal of carbon neutrality in 2060 can be achieved.Editor/Xing Wentao