Investment
China's first China-Laos railway wagon rolls off the production line in Meishan
It will provide support for China-Laos railway freight transportation
The China-Laos Railway has been in operation for more than a year and has become a road of development, happiness and friendship for the people of China and Laos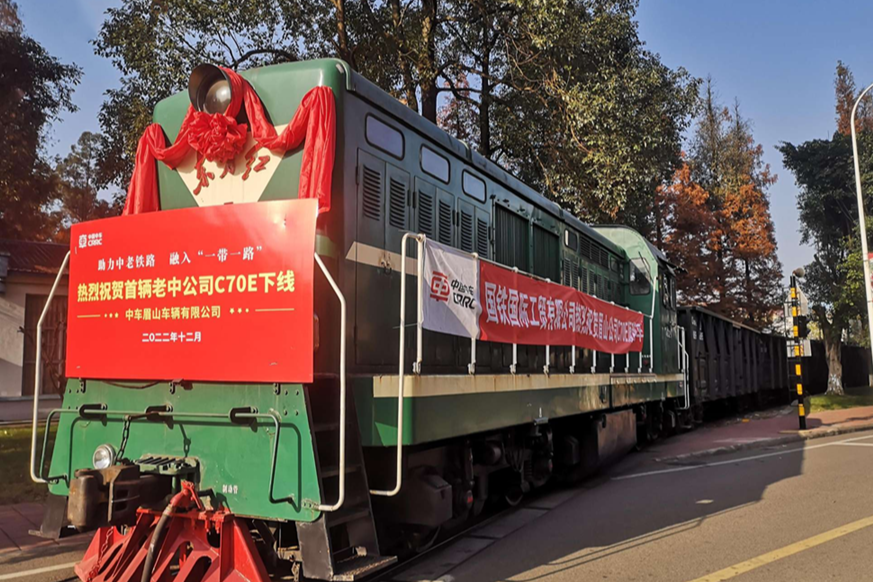 On the afternoon of December 14, 2022, at CRRC Meishan Company, a train full of 50 freight cars slowly drove to the scheduled track, which marked the first China-Laos railway freight car in China after a series of operation tests and safety assessments. , officially offline delivery.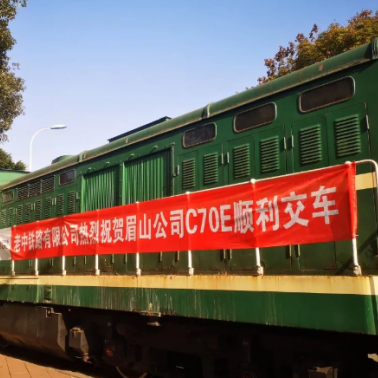 C70E-L Railway Freight Car Delivered Smoothly
The newly-built C70E-L railway wagon of CRRC Meishan Company is the first purchase of the China-Laos Railway. This model also adopts the new technology of active lubrication and braking with my country's independent patent and the world's first initiative for the first time, which can effectively improve the braking system of railway vehicles. reliability. At the same time, the first batch of 300 China-Laos railway trucks made in Meishan will be delivered to Mohan Port via the Chengdu-Kunming railway line as planned, and then transported to designated locations via the China-Laos railway.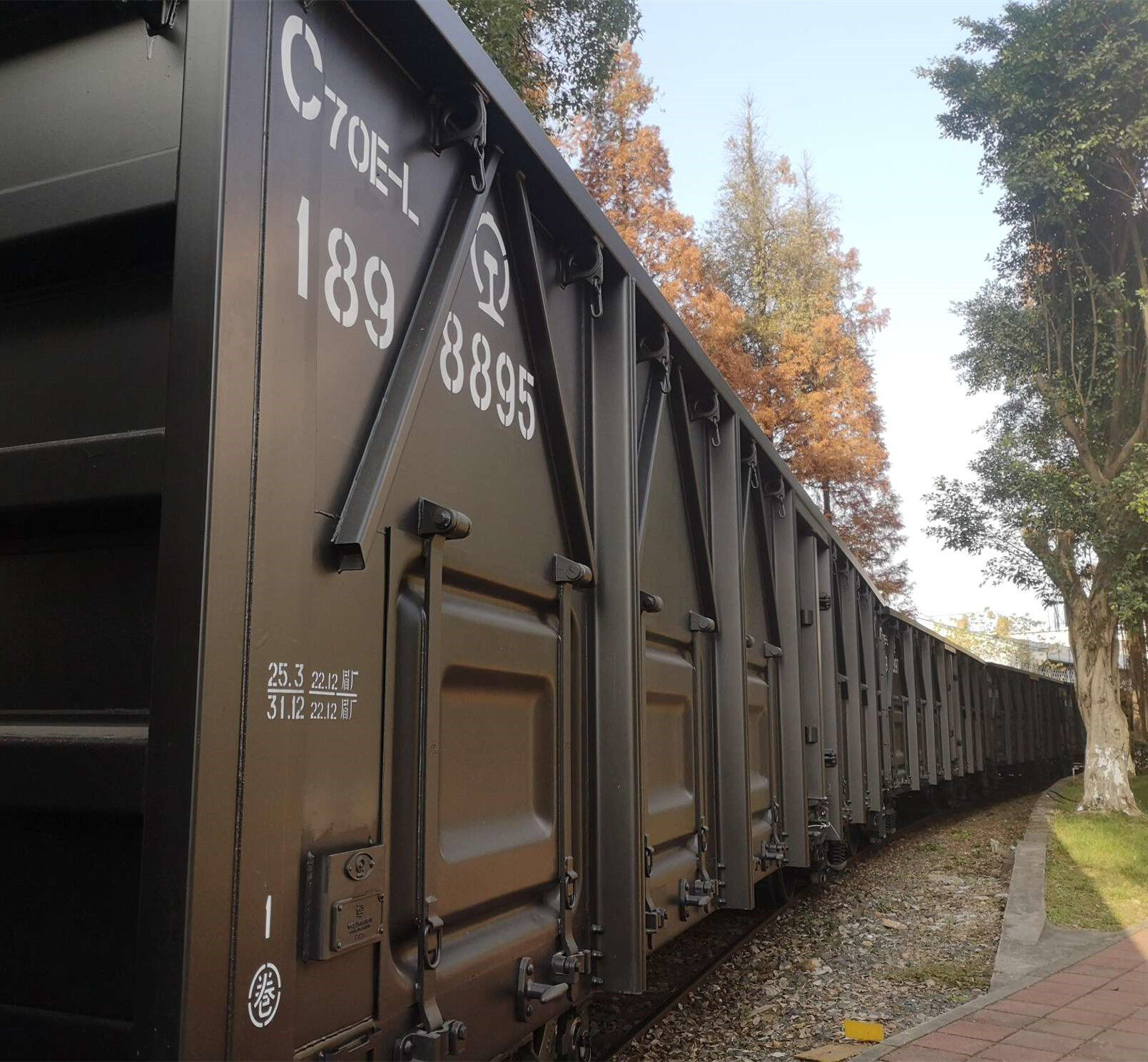 C70E-L railway detail drawing
According to the person in charge of CRRC Meishan Company, the successful debut of the China-Laos Railway Freight Car Project will contribute to the construction of a community with a shared future for mankind and the construction of the first modern railway in Laos. It will also contribute to the strength of CRRC and the wisdom of Meishan. The regional advantages of the largest railway wagon manufacturer in Southwest China in the Southeast Asian market continue to enhance the influence of the CRRC brand in this market.
China-Laos Railway
The China-Laos Railway is an electrified railway connecting Kunming, Yunnan Province, China, and Vientiane, Laos, with a total length of 1,035 kilometers. This is the first cross-border railway that is mainly invested and constructed by the Chinese side, jointly operated and directly connected to the Chinese railway network. It will be opened for operation in December 2021. The China-Laos Railway is a docking project between the Belt and Road Initiative and Laos' strategy of transforming a land-locked country into a land-linked country. It is also the first Chinese-based investment and construction after the Belt and Road Initiative is proposed. The entire line adopts Chinese technical standards, uses Chinese equipment and is directly connected to the Chinese railway network. international railway.
Since its opening and operation, the China-Laos Railway has brought benefits to the people of China and Laos and injected strong impetus into the development of regional economy and trade. Over the past year, the China-Laos Railway has transported a total of 8.5 million passengers and 11.2 million tons of goods. The goods have expanded from more than 10 types to more than 1,200 types. The transportation safety has remained stable. The China-Laos Railway has become a road of development, happiness, and The Friendship Road not only brings great benefits to the people of the two countries, but also provides a demonstration for the joint construction of the Belt and Road Initiative and the building of a community with a shared future for mankind. Editor/He Yuting