Investment
A Sino-German International Industrial Park rises in Wuhan
At present, the construction of industrial park infrastructure and public supporting facilities is becoming more and more perfect
Since its settlement, it has focused on creating a highland of industrial technology innovation and a high-level platform for opening up to the outside world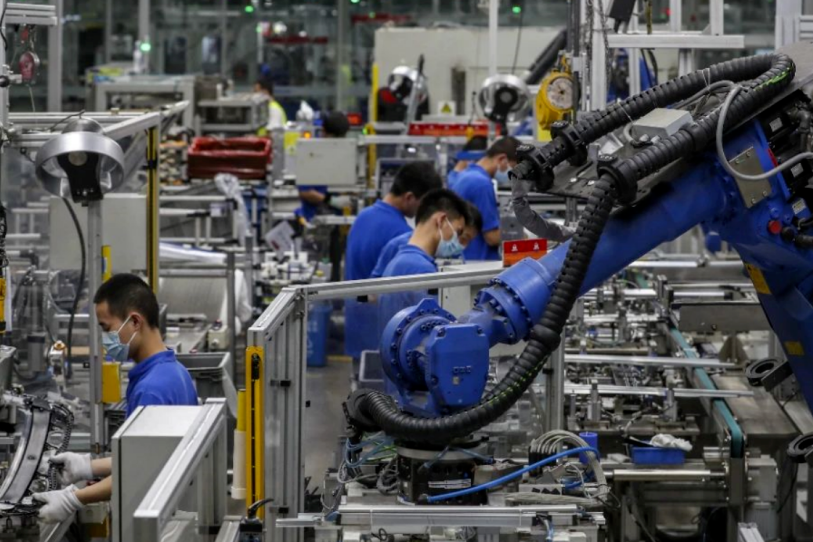 In November 2019, a symposium for well-known German companies in Wuhan was held during the second CIIE, and it was confirmed that Wuhan will build a Wuhan Sino-German International Industrial Park in Caidian District. The relevant person in charge of Caidian District, Wuhan City recently stated that after three years of construction, the infrastructure and public supporting facilities of Wuhan Sino-German International Industrial Park have been gradually improved, attracting more than 100 Chinese and foreign manufacturing companies led by German-funded enterprises, forming the Central China Park. In the region's largest concentration of German-owned manufacturing enterprises, a Sino-German International Industrial Park with a good environment is quietly rising in the western suburbs of Wuhan.
Industrial parks have obvious advantages
Located in Caidian Economic Development Zone, Wuhan Sino-German International Industrial Park has obvious advantages in geographical location and transportation network. It takes only 5 minutes to reach the main highways of Beijing, Hong Kong, Macau, Shanghai and Chengdu, and 30 minutes to reach the city center of Wuhan and the China Railway Express (Wuhan) From the starting point, it takes 50 minutes to reach the three major high-speed railway stations in Wuhan and Tianhe International Airport.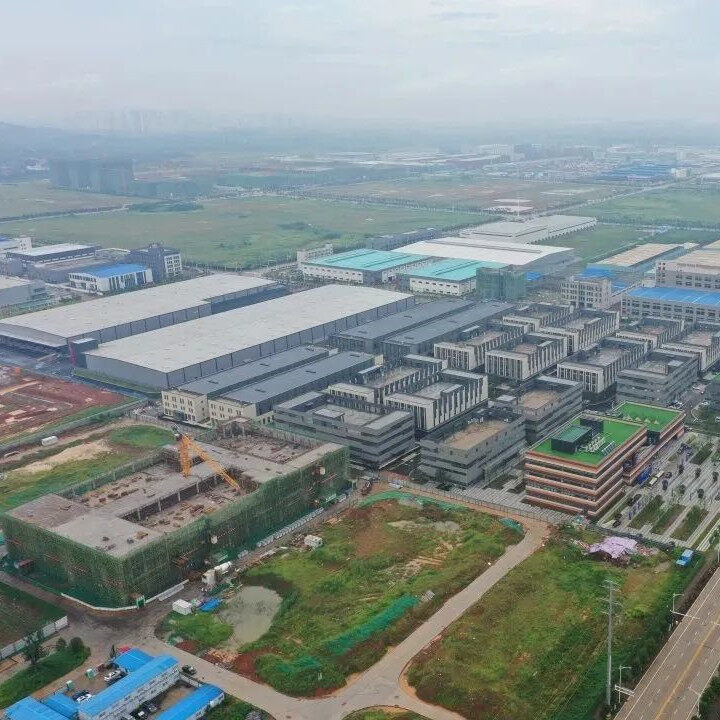 Sino-German International Industrial Park
At the same time, the industrial base around the park is sound. The industrial park is adjacent to the national economic and technological development zone - Wuhan Economic and Technological Development Zone, surrounded by 9 vehicle manufacturers, 13 vehicle factories, and more than 500 well-known auto parts such as Dongfeng Honda, Nissan, Shenlong, GM, and Xiaopeng Enterprises, as well as Gree, Midea, and Haier's three major electrical appliance industrial parks. The export processing zone and bonded logistics center within a radius of 20 kilometers of the park provide convenience for enterprises to carry out export processing and import high-end equipment.
Outstanding talent advantages. Wuhan is the third largest center of science, education and culture in China, with more than 1 million college students. Wuhan Sino-German International Industrial Park is surrounded by many colleges and universities such as Yangtze University, Jianghan University, and Wuhan Business School. The "Sino-German Excellent Skills Class" jointly organized by German Rheinkoster Company and Caidian District Vocational Education Center has been successfully launched, and will train a large number of high-quality industrial talents for the Sino-German International Industrial Park.
Promoting park construction with high standards
The relevant person in charge of Caidian District said that since the establishment of the Wuhan Sino-German International Industrial Park, the district has always adhered to high-standard planning, high-quality construction, high-quality investment attraction, and high-efficiency services, constantly improving the Sino-German normalized docking and coordination mechanism, and focusing on the development of new energy And the four major industries of intelligent networked vehicles, intelligent equipment manufacturing, new energy and new materials, and smart home.
According to the plan, the Sino-German International Industrial Park will be expanded to 10 square kilometers in two phases on the basis of the existing core area of 2 square kilometers and the construction area of 5 square kilometers to form a belt (Changbei Street Economic Development Belt) One axis (central landscape axis) one park (Changfu City Forest Park), two centers (industrial incubation core, comprehensive service center) and six districts (smart equipment industry area, intelligent networked automobile and key parts industry area, new energy new Material Industry Zone, Smart Home Industry Zone, Smart Logistics Industry Zone, Comprehensive Supporting Service Zone) overall pattern.
At present, the Industrial Park has issued the "Sino-German International Industrial Park Investment Incentive Measures", which provides support for German-funded enterprises that have settled in land, factory buildings, settlement, fixed asset investment, finance, talents, etc., and is the first in the city to implement "net "Land" listing, "standard land" transfer, construction of "standard factory buildings", providing enterprises with "centralized window management + door-to-door assistance and agency" services, basically realizing "enterprises do business without leaving the park", and greatly improving the internationalization of the business environment and the rule of law , The level of convenience.
Fruitful results in investment promotion
According to reports, since the birth of Wuhan Sino-German International Industrial Park, it has been highly valued by both China and Germany, as well as Hubei Province and Wuhan City. A series of promotion activities have been successfully held, and its external influence has continued to expand. Among them, in July 2022, the Wuhan Sino-German International Industrial Park Planning and Construction Exchange Conference was successfully held at the Enterprise House of the Sino-German International Industrial Park. Cooperation projects are signed, and a number of R&D centers and Central China bases of well-known German companies will successively settle in the Sino-German Industrial Park.
At present, more than 100 enterprises have settled in the park, and the industrial scale has begun to take shape. In the next five years, the park will make great efforts in attracting projects, strong functions, and excellent services, gathering more than 200 industrial enterprises above the designated size, and the industrial output value will reach 100 billion yuan, comprehensively improving the park's carrying capacity and development energy level.
Broad prospects for industrial cooperation
The industrial cooperation between China and Germany in Wuhan has a good foundation and broad prospects. The relevant person in charge of Wuhan City said that Wuhan and Germany have had exchanges for more than 100 years. At present, there are more than 100 German-funded enterprises in Wuhan, 18 of which are Fortune 500 companies from Germany. The city of Duisburg and the state of Bremen in Germany have successively established international friendship cities and international friendly exchange cities with Wuhan.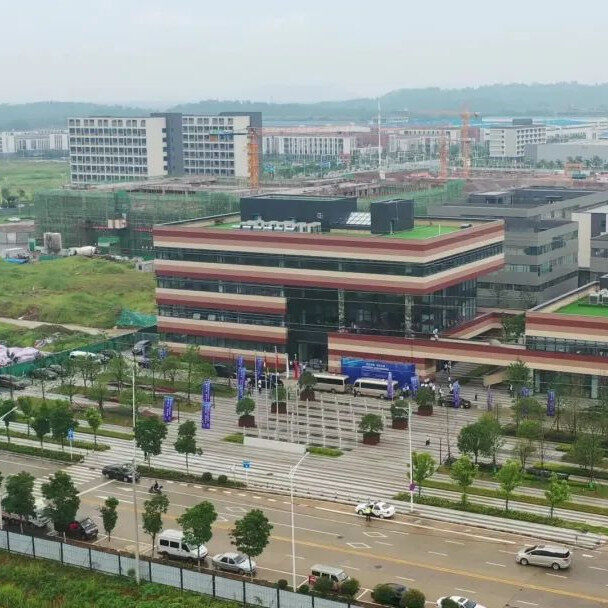 Wuhan Sino-German International Industrial Park Enterprise House
In recent years, with the rise of central China and the superimposition of national strategies such as the Yangtze River Economic Belt in Wuhan, and as a core node city of the Belt and Road Initiative and a domestic and international dual cycle hub, Wuhan relies on its good geographical location, industrial foundation, scientific and educational talents, investment environment, and ecological The environment and other advantages have received more and more attention and favor at home and abroad.
The Sino-French Wuhan Ecological Demonstration City previously settled in Caidian is the largest cooperation project between the two governments, aiming to build a city of Sino-French cooperation, a low-carbon demonstration city, a city of industrial innovation, and an ecologically livable city, and has attracted a large number of projects Settled in, the construction of various infrastructures is progressing steadily. Editor/He Yuting