Photovoltaic
Hunan proposes to build an integrated solar and hydrogen energy industrial park
The investment of the project is 5 billion yuan, and the expected output value after the project is completed is 10 billion yuan
Phase I investment is 2 billion yuan, mainly to build a photovoltaic industrial park with an annual output of 5GW of solar modules
On the morning of December 27, 2022, Ningxiang High tech Zone held a signing ceremony for the project of Niujing Science and Technology 5GW photovoltaic efficient modules and hydrogen fuel cell industrial park.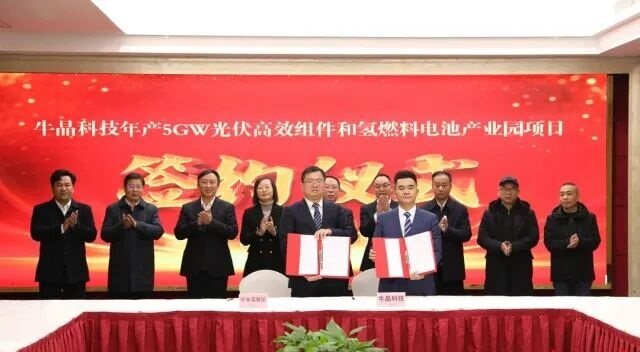 The project signed this time will be constructed by Hunan Niujing Technology Co., Ltd. with an investment of 5 billion yuan and will build an integrated industrial park of light and hydrogen energy. The investment in the first phase of the project is 2 billion yuan, mainly to build a photovoltaic industrial park with an annual output of 5GW of solar modules. It is planned to start the construction before April 2023, and the project will be completed and put into operation by the end of December. It is expected to achieve an output value of more than 10 billion yuan after full production.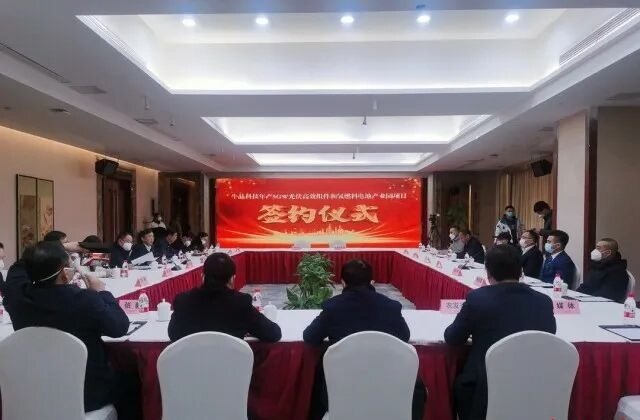 The project is jointly established by a number of investors who have been deeply involved in the new energy industry for many years, including photovoltaic module material suppliers, production equipment manufacturers, terminal sales service providers, multi chain collaboration, and strong market capacity; We have carried out industry university research cooperation with Tsinghua University, Central South University and Hunan Agricultural University, and achieved the highest conversion efficiency of 26%, leading the industry level, through the coating technology independently developed on the A-class high-efficiency monocrystalline silicon battery chip.
Peng Tao, Vice Mayor of Changsha Municipal People's Government, said that as one of the 100 billion industries that Changsha focuses on building, the advanced energy storage industry has gathered a large number of leading enterprises in the industry, forming a complete industrial closed-loop of the whole chain. The signing of the project of 5GW photovoltaic high-efficiency modules and hydrogen fuel cell industrial park will further consolidate the foundation of Changsha's advanced energy storage industry, promote the integrated development of light energy and hydrogen energy, and inject new momentum into Changsha's advanced energy storage industry. Editor/Zhao E
Comment
Please login to post a comment