Photovoltaic
The 25GW photovoltaic modules of Tongwei Solar Yancheng Base started!
The plant area of the base is equipped with two super large three-dimensional warehouses
The module Yancheng project adopts the integrated construction mode of "technology+industry", giving full play to Tongwei to build a photovoltaic smart green park and star class workshop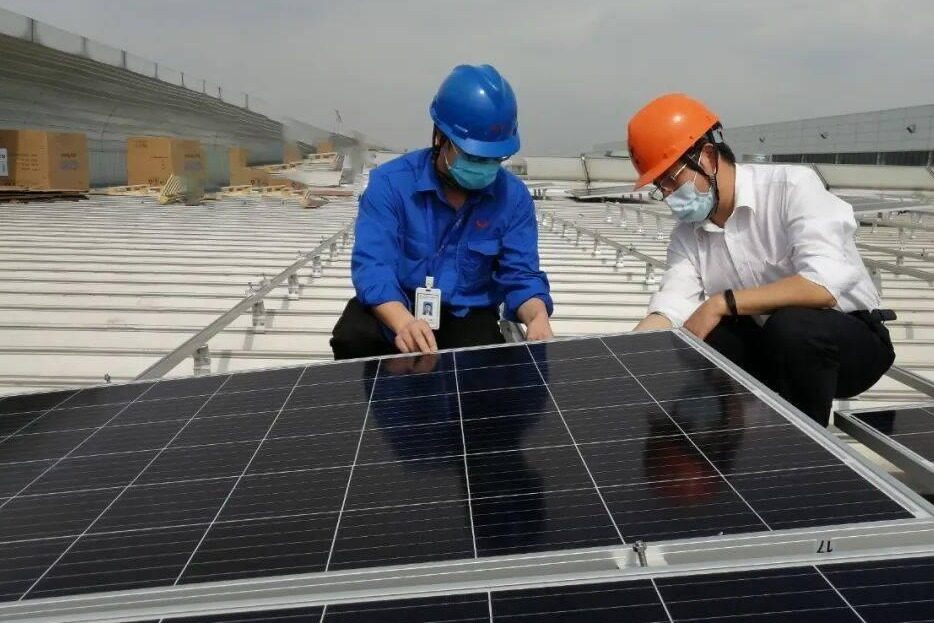 On January 1, the 25GW photovoltaic module project of Tongwei Solar (Yancheng) Co., Ltd. officially started. On September 29, 2022, Tongwei High efficiency PV module manufacturing base project was signed and settled in Yancheng. Immediately, the company quickly established the project headquarters of Yancheng Base for Efficient Components, which effectively guaranteed the smooth commencement of the project and laid a solid foundation for its scheduled operation.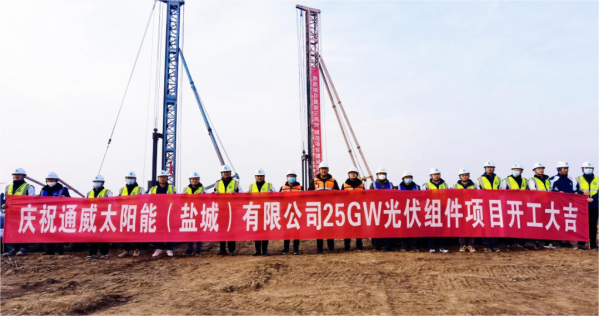 The module Yancheng project adopts the "science and technology+industry" integration construction mode, gives full play to Tongwei's excellent experience in building photovoltaic smart green parks and star class workshops, further upgrades on the basis of the "5G+" digital management mode, and builds a green, simple, stable and reliable high-quality module product production network. In the component production line, AOI visual inspection system will be configured to implement information visualization management for the whole process of product production, monitor product quality in an all-round way without dead angle, and ensure the yield rate; In the core transportation links of quality warehouse and workshop material distribution, automatic intelligent AGV cruise cars are used to save labor costs and improve work efficiency; In terms of information processing, we will build a strong digital component supply system to ensure that global customers and markets can respond to their demands for products and services in a timely and efficient manner.
The production line of Yancheng base will be equipped with the most advanced process production equipment in the industry, mainly producing 182 and 210 large size high-efficiency component products using Tongwei TNC/TPC and other technical routes, maximizing the power generation efficiency and reducing the cost of electricity consumption. In addition, the plant area of the base is equipped with two super large three-dimensional warehouses, with a single warehouse capacity of 65000 large pallets and a stock of 2.2GW, which can fully meet the requirements of product quality inspection, storage, shipment and other links, and provide reliable logistics guarantee for the mass production of Tongwei's efficient component products and customer supply assurance.
Under the efficient management of Tongwei, with the full support of the local government and all participating units, the Component Yancheng Project will forge ahead, effectively promote the early completion, early production and early effectiveness of the project, and provide more Tongwei efficient component products to promote the global energy transformation and the realization of carbon neutral goals. Editor/Wang Yan