Machinery
XCMG's five major categories of 33 products are shipped to the world in batches
XCMG's global market share of the whole series of basic construction machinery products has increased year by year
The products of this launch include rotary drilling rig, horizontal directional drilling rig, mining hydraulic drilling rig, roadheader, deep well drilling rig, air compressor
On January 8, 2023, at the new base of intelligent manufacturing of basic engineering machinery of XCMG, more than 30 products of five major categories went to the world in batches.
The products of this launch include rotary drilling rig, horizontal directional drilling rig, mining hydraulic drilling rig, roadheader, deep well drilling rig and air compressor, covering five major product segments: piling, non-excavation, coal mine, mine tunnel and resource drilling and mining.
Create higher value for customers
The models of this batch launch, covering many popular models, XR168E rotary drilling rig with pole transportation, XR200E, XR360E, XR240Rpro rotary drilling rig, and XR460E, the most powerful backward rotary drilling rig, all have absolute voice in performance, intelligence, configuration, quality and environmental adaptability, giving users an excellent use experience.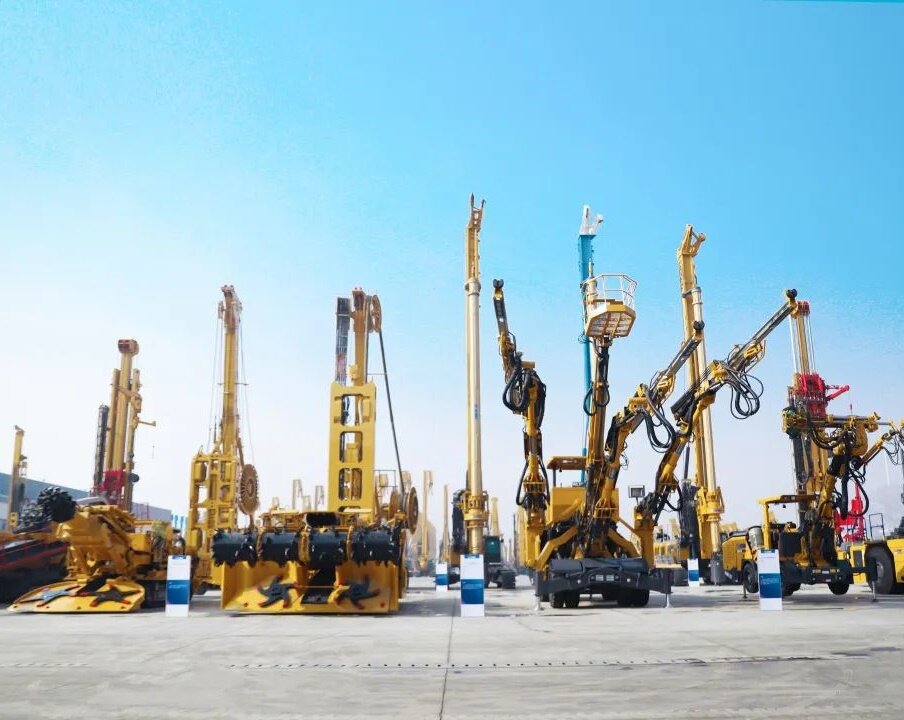 The trenchless product horizontal directional drilling rig responsible for pipe laying and line setting, the mining hydraulic tunneling drill truck used in coal mine and tunnel construction, the EBZ series coal tunneling machine, air compressor, and the deep well drilling rig used to exploit clean energy of coalbed methane will also create extra value for customers in the construction line!
XCMG's basic construction machinery has been fully refined in various regional markets such as China, Europe, South America, Africa, and various complex working conditions, and has become more capable in the global market.Editor/Ma Xue