Hydrogen + Storage
300MW compressed air energy storage power station project settled in Hunan
This project is the first and largest compressed air energy storage power generation project in Hunan Province
The completion of the project is of great significance to promote the development and construction of regional new energy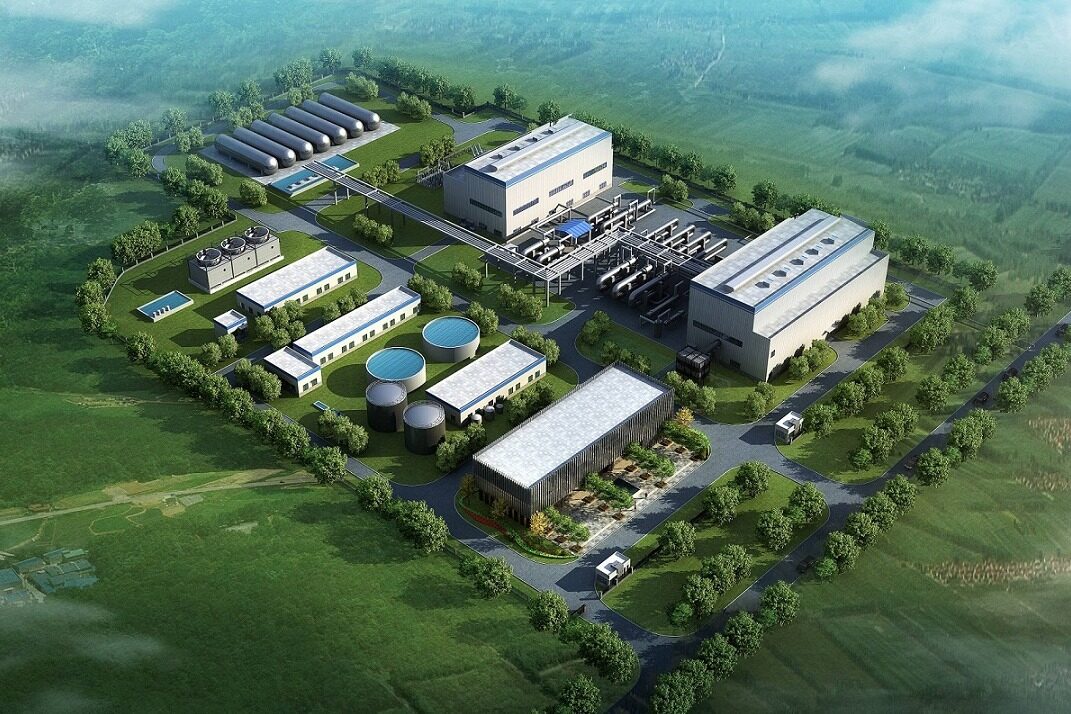 On January 10, 2023, the 300MW compressed air energy storage power station demonstration project of China Energy Construction was signed and settled in Wangcheng District. This project is the first and largest compressed air energy storage power generation project in the province, which is of great significance to promote the development and construction of regional new energy. This is also the first project with an investment of more than 10 billion yuan introduced by Changsha in 2023. This is another masterpiece of Wangcheng's great efforts to attract investment, which has sounded the "rallying call" for the new year's economic development. Kong Lingqiang, deputy secretary of the district committee and head of the district, Su Chunguang, Yi Wenlong and Cai Zhe, district leaders, Hu Qing, member of the party committee and executive general manager of the South China Regional Headquarters of China Energy Construction Corporation, and Zhou Haijun, executive director of Shanghai Yuanli Industrial Group and Hunan regional partner, attended the signing ceremony and witnessed the signing.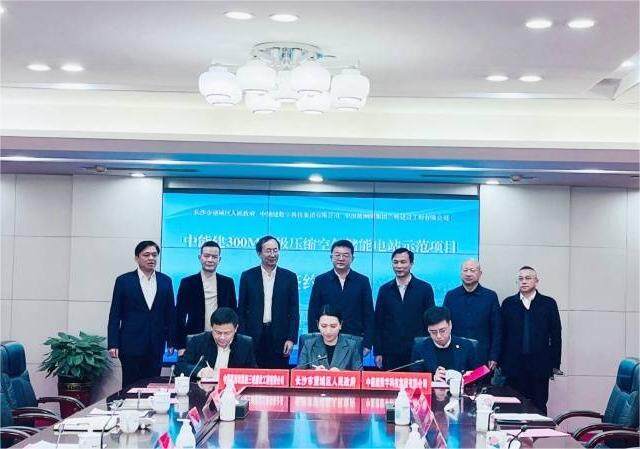 Signing ceremony site
Project overview
The total investment of the 300MW compressed air energy storage power station demonstration project of China Energy Construction Corporation is estimated to be about 12 billion yuan, which will be jointly invested and constructed by China Energy Construction Digital Technology Group Co., Ltd. and China Gezhouba Group Three Gorges Construction Engineering Co., Ltd. The proposed site is Qiaoyi Town, Wangcheng District. If necessary, the relevant provincial and municipal departments can be coordinated to support the 2000MW wind and photovoltaic power station, and the development and construction will be carried out in accordance with the "integration of wind and solar energy storage" model.
Compressed air energy storage is a form of mechanical energy storage. At the low point of the power grid, the surplus electric energy is used to drive the compressor to produce high-pressure air, and the high-pressure air is stored in the gas storage chamber, and the electric energy is converted into the pressure potential energy of the air. Because it has the advantages of low unit cost, long service life, clean and pollution-free, and short construction period, it makes up for the shortage of pumped storage and electrochemical energy storage.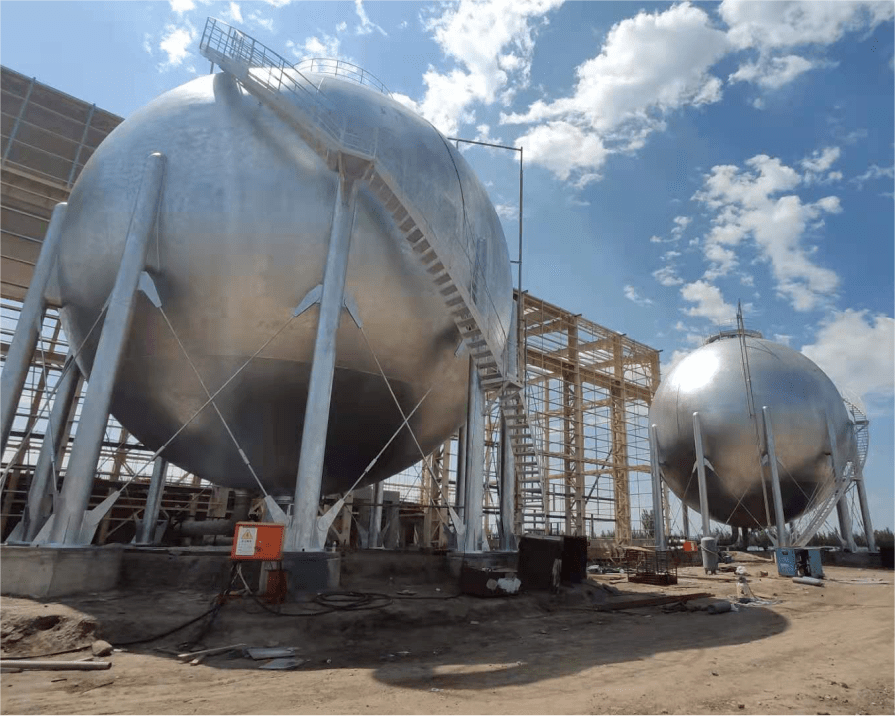 Kong Lingqiang said that the demonstration project of compressed air energy storage power station has a demonstration and leading effect in promoting the reform of energy structure, accelerating green development and other aspects, and will inject new impetus and add new vitality into the comprehensive construction of a modern new city with strong production, beautiful city, rich people and harmonious people. Wangcheng will further optimize the business environment, create the best environment for the landing, construction and production of compressed air energy storage power station projects with better services, more complete supporting facilities and more practical measures, and promote the project to be put into operation as soon as possible, so as to achieve the results as soon as possible. Key words: engineering news, engineering construction, new energy news
Hu Qing said that compressed air energy storage, as a new energy storage technology with large scale, long energy storage duration and long life, can effectively solve the problems of instability, discontinuity and unpredictability of new energy power by benchmarking the technical indicators of pumped storage. China Energy Construction and its affiliated enterprises will take this signing as an opportunity to give full play to the advantages of the whole industrial chain and the integration of investment, construction and operation, organize the mobilization of high-level, sophisticated and top personnel, carry out the preliminary work of underground geophysical exploration, project feasibility study, project formalities handling and project investment review, and promote the implementation and commencement of the project as soon as possible to achieve mutual benefit and win-win results. Editor/Zhao E